Tag: Justin Crowe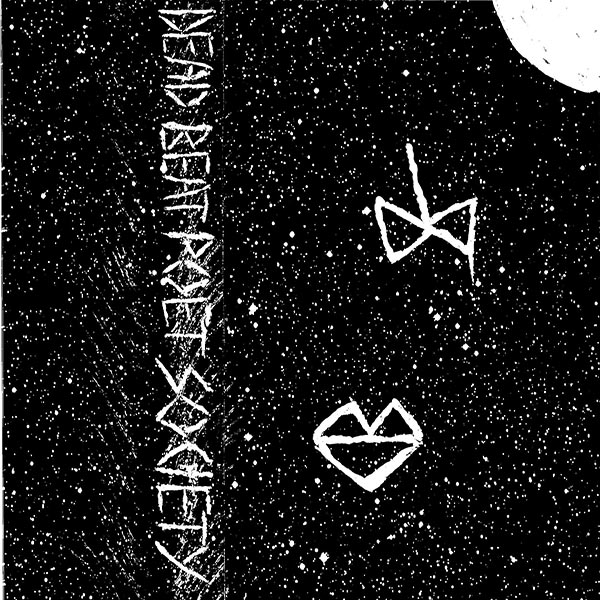 Dead Beat Poet Society
Deimos
(Self-Released)
Montréal, QC
From the gnarled heartbeat of Justin Crowe:
Far from dead and on the beat, these mysterious souls wail from beyond, rocking into the sun and then crawling back into the shadows. A vision of tiptoeing through a darkened house while a secret performance is happening in the next room; sensing a hidden beauty. Spider-like guitar affectionately weaving through words of devotion that are not afraid of dipping toes into colder water. Avoiding the total dark, these songs could easily be heard under brighter skies, behind the garage, eyes focused on the ones you love.
Des battements coeur noueux de Justin Crowe:
(Les lamentations de l'au-delà d'Odile Leclerc)
Loin d'être mortes et sur la touche, ces âmes mystérieuses se lamentent de l'au-delà, se bercent au soleil avant de ramper pour retrouver les ombres. L'impression d'être en train de marcher sur la pointe des pieds dans une maison sombre pendant qu'une performance secrète a lieu dans la pièce d'à-côté; la sensation d'une beauté cachée. Telle une araignée, une guitare tisse affectueusement avec des mots de dévouement qui n'ont pas peur de se tremper les orteils dans des eaux plus froides. Évitant la noirceur totale, ces chansons pourraient facilement être entendues sous des ciels plus clairs, derrière le garage, les yeux fixés sur ceux qu'on aime.
Dead Beat Poet Society – Fly Fly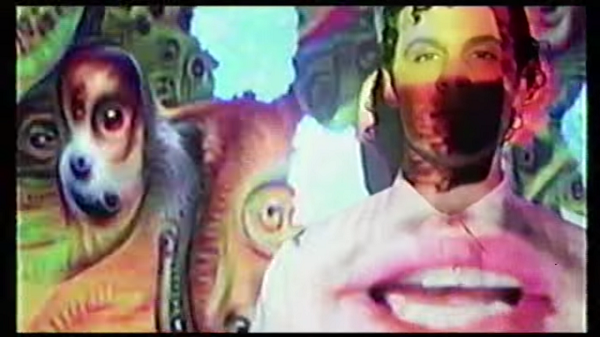 Booker T On Acid
I Need To Fall In Love
(Directed by: jjj)
Vancouver, BC
From the deep dark desire of Justin Crowe:
You see their face everywhere. Their bright eyes, shining lips; calling to you. It certainly isn't always this easy, love is creeping on in. Plucking at heart strings, a distant yet intimate sound fills the psyche and you can hear your chest beating. Illuminating across the walls, thoughts crackling like static. We accept it as we want it, as we need it. As we fall into the warm pools of affection, a calm and enigmatic pull as you smile and close your eyes.
Du désir profond et sombre de Justin Crowe:
(Traduit par Myl Quevillon)
Vous voyez leur visage partout. Leurs yeux brillants, leurs lèvres pulpeuses; ils vous attirent. Ce n'est certainement pas toujours aussi facile, et l'amour s'insinue. Directement sur la corde sensible, un son distant, mais déjà intime emplit votre psyché et vous entendez battre votre cœur. Vos pensées crépitent comme de l'électricité statique illuminant la surface d'un mur. Nous l'acceptons, étant donné que nous le voulons, que nous en avons besoin. Au moment où nous sombrons dans cette affection liquide et chaude, vous êtes envahi par une sensation calme et énigmatique : vous souriez et fermez vos yeux.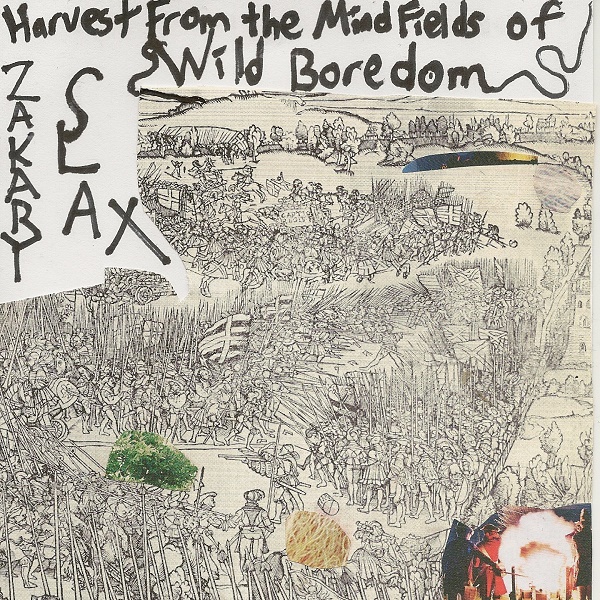 Zakary Slax
Harvest From The Mindfields Of Wild Boredom
(Self-Released)
Montreal, QC
From the murky brainwaves of Justin Crowe:
Old but fresh trax from Zak Slax, a dirge for the stained wasteland of pristine and polished punk, with echoes of vintage junk and modern gunk that ooze into the cells of our frazzled senses. Go for broke and don't read the comments. It's nice and cool down in the sludge. When you feel the heat, slip on the shades and enter the void. The wavy mirage will suck you in. It's gonna be a rager.
Des ondes cérébrales troubles de Justin Crowe:
(Traduit par Julie Mayer)
Des pistes sonores de Zak Slax, nouvelles et familières. Un chant funèbre en l'honneur du terrain vague taché de punk pur et poli, accompagné par des échos de bric-à-brac vintage et de saletés modernes qui suintent dans les cellules de nos sens usés à la corde. Risque le tout pour le tout et ne lis pas les commentaires. C'est bon et cool de se vautrer dans le sludge boueux. Lorsque tu sens que la chaleur monte, enfile tes lunettes de soleil et pénètre dans le vide. Le mirage ondulé va t'aspirer. Ça va être un méchant party.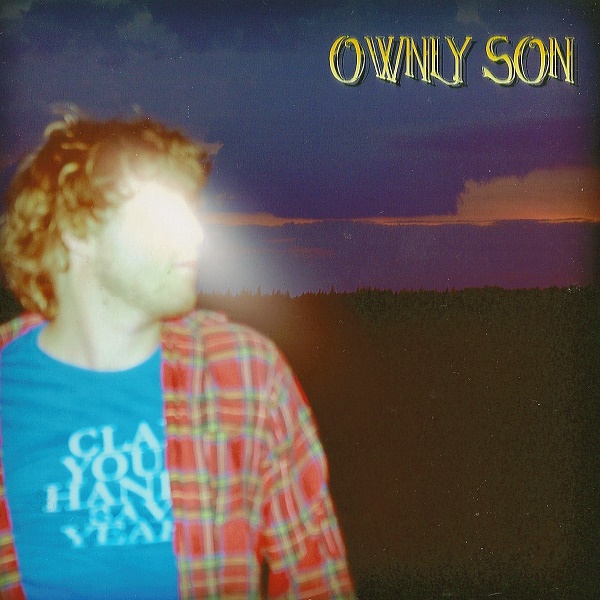 Ownly Son
Ownly Son
(Self-Released)
Dartmouth, NS
From the summertime isolation of Justin Crowe:
Expressively layered and hook-driven are the sounds of Ownly Son, a single-person project tucked away across the dark waters of Halifax. Home-recorded and creatively assembled with crafty percussion and ethereal harmonies, the music coasts along as the multiple sounds feed our ears. Every listen becomes a scavenger hunt of finding different things hidden the first time. Every tool used here is for great effect and exposes the music in a bright and bold light.
De l'isolement estival de Justin Crowe:
(Traduit par le jardin de pleurs de Julie Mayer)
Les sons accrocheurs de Ownly Son, un projet solo cantonné de l'autre côté des eaux sombres de Halifax, sont dotés d'une couche d'expressivité. La musique, enregistrement maison et montage créatif formé de percussions astucieuses et d'harmonies éthérées, suit la côte tandis que des sons multiples régalent nos oreilles. Chaque écoute se transforme en chasse au trésor afin de trouver différentes choses passées inaperçues au premier abord. Chaque outil utilisé dans l'album sert à faire de l'effet et expose la musique sous une lumière vive et crue.
Ownly Son – Push For The Change
---