Tag: julie mayer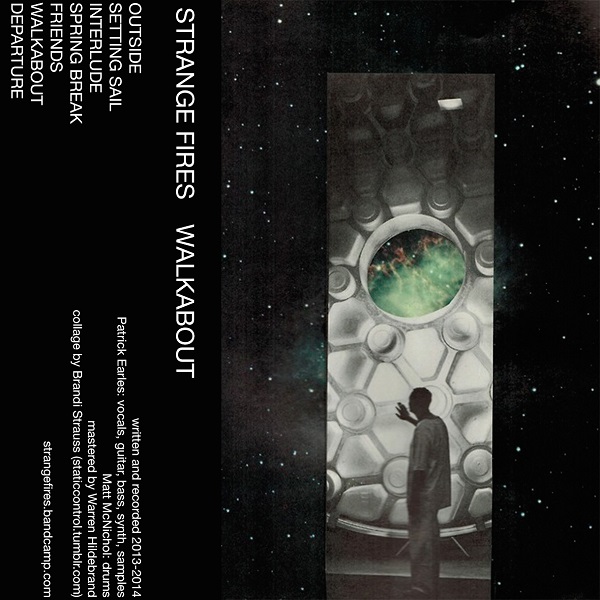 Strange Fires
Walkabout
Edmonton, AB
From the twinkly toes of Kelly MacNeil:
Walkabout is a tumble through town, showing us all of the secret and special places. Edmonton's Strange Fires yips into culverts, taping the echoes and keeping them warm in their front breast pocket. Together we wander, throw stones in ponds, staring at the ripples, watching fish dart. Walkabout is a time of solemn remembrance, the kind that fills your heart with sparks and makes your toes wriggle. Beneath layers of dust, dirt, and snow we come to see the beauty in the old places we know.
Des orteils brillants de Kelly MacNeil:
(Traduit par Julie Mayer)
L'album Walkabout nous montre tous les endroits secrets et spéciaux de la ville qu'il traverse à la course. Originaire d'Edmonton, le groupe Strange Fires jappe dans les caniveaux, enregistre les échos et les garde au chaud dans sa poche poitrine. Ensemble, nous vagabondons, nous lançons des cailloux dans les mares, nous fixons les ondes et regardons les poissons s'enfuir. Walkabout est un moment de commémoration solennelle, du genre qui remplit votre cœur d'étincelles et fait tortiller vos orteils. Sous les couches de poussière, de saleté et de neige, nous parvenons à voir la beauté des lieux qui nous sont bien familiers.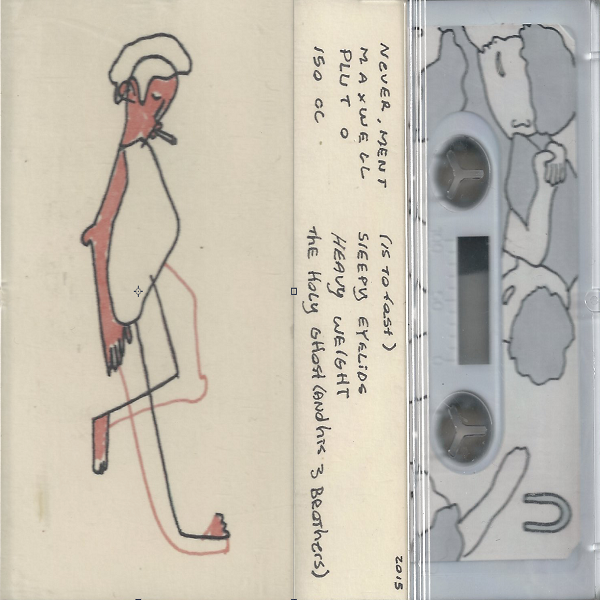 Fish Food
For Mortimer
(Self-Released)
London, ON
From the slack jaw of Rachel Bellone:
Small town Southwestern Ontario is a place with time to kill between house shows. Fish Food fills up the time by mashing hands against instruments and writing lyrics for a brother, a partner, a friend, and even the mean drunk guy, while having big big plans in a small small pond. For Mortimer is homespun and hard hitting, like the smell of cookies in your childhood home which you gobbled for granted. When creativity in this age hits fast and slick, Fish Food reminds us there's still time for new friends, handmade cassettes, and songs with throwback indie vibes and topical beats.
De la mâchoire détendue de Rachel Bellone:
(Traduit par Julie Mayer)
Le sud-ouest de l'Ontario est une petite ville où il y a du temps à tuer entre les spectacles faits main. Fish Food remplit ces temps morts en frappant ses mains contre des instruments de musique et en écrivant des paroles de chansons pour un frère, un partenaire, un ami et même le méchant type saoul, tout en ayant de grands, grands plans dans un petit, petit étang. For Mortimer est fait maison et percutant tout comme l'odeur des biscuits que vous engloutissiez pour acquis quand vous étiez petits. Malgré cette ère dans laquelle la créativité ne fait que passer, Fish Food nous rappelle qu'il est encore temps de se consacrer aux nouvelles amitiés, aux cassettes artisanales, aux rythmes tropicaux ainsi qu'aux chansons composées d'ondes indie qui retournent aux sources.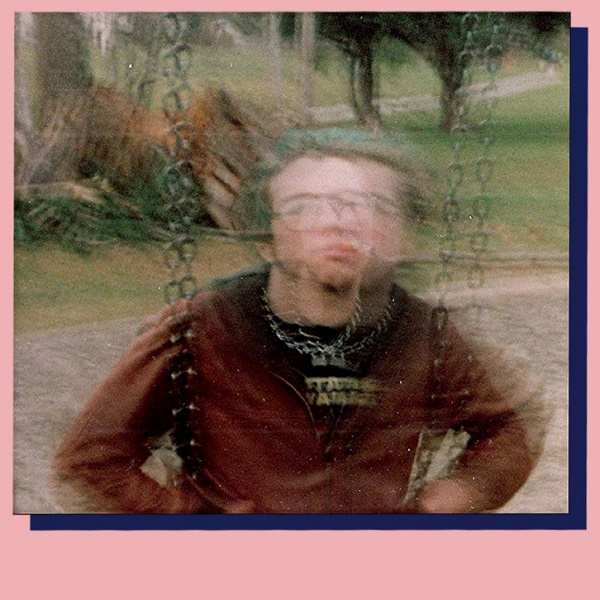 Milk
Late Bloomer
(Self-Released)
Vancouver, BC
From the summer soul of Steph Kvellestad:
Milk's self-released EP packs grunge, weirdo rock, and surf into 6 tracks, conjuring early summer barbeques that become late night adventures under the stars. The soft, almost beachy guitar chords are reminiscent of long days spent listening to waves at the beach while the lyrics are like sand: they stay with you for ages after you've left the shore. It's the soundtrack to the summer you'll remember forever with songs you'll never forget.
De l'âme estivale de Steph Kvellestad:
(Traduit par les doigts prolifiques de Julie Mayer)
Le maxi autoproduit de Milk case du grunge, du rock zarbi et du surf dans 6 morceaux. Il rappelle ainsi les barbecues estivaux précoces qui, tard en soirée, se prolongent en aventures sous les étoiles. Évocateurs de la plage, les doux accords de guitare sont empreints du souvenir des longues journées passées à écouter les vagues. Les paroles sont, quant à elles, comme le sable : elles restent avec vous un temps fou après avoir quitté le rivage. C'est la trame sonore de l'été dont vous vous souviendrez toujours grâce à des chansons que vous n'oublierez jamais.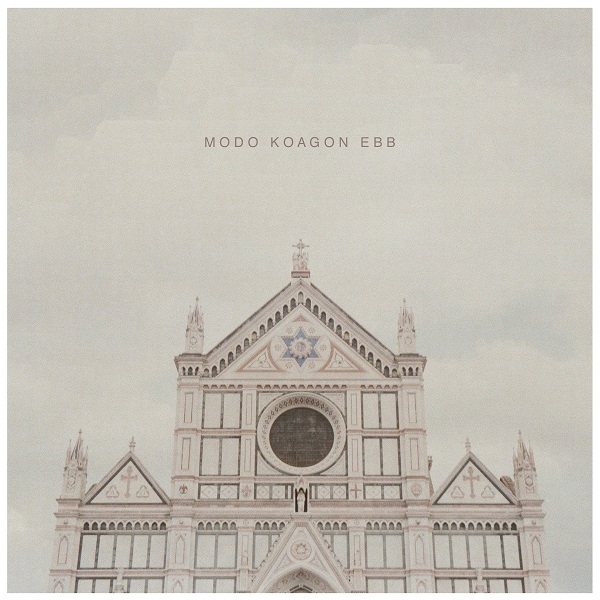 Modo Koagon
Ebb
(Self-Released)
Guelph, ON
From the last breath of Heather Lune:
The field recordist curls up after a long life and goes to sleep. The moment – the fall – the rise – the bridge – the break – eternally suspended in the midst of infinite sound.
A toy xylophone, screaming shoreline wind, liquid sliding on skin, dead radio whirling the drain, while stirring the spoon chinks the glass, razors buzz, the jazz cd skips, the car and the sound the land makes as you pass through it, insects in trees, blades on ice, the gutters melting, tapping typewriter, the beep of the life support machine, the clock on the wall.
You discover the moment of death – that split second before the jump, forever.
Du dernier souffle de Heather Lune:
(Traduit par le gargarisme salé de Julie Mayer)
Le preneur de son se pelotonne après une longue vie et s'endort. L'instant – la chute – l'ascension – la transition – la rupture – l'homme est éternellement suspendu au milieu d'un son infini.
Un xylophone jouet, le hurlement du vent en provenance du rivage, le glissement d'un liquide sur la peau, une radio à plat s'écoule en tourbillons par la bonde, la cuillère fait tinter le verre lorsqu'on la remue, des rasoirs qui bourdonnent, le CD de jazz saute, l'auto et le son que la terre produit alors que vous passez dessus, les insectes dans les arbres, des lames de patin sur la glace, des gouttières fondent, les bruits de frappe d'une machine à écrire, les bips de l'appareil veillant au maintien des fonctions vitales, l'horloge accrochée au mur.
Vous découvrez l'instant de la mort – cette fraction de seconde avant le grand saut, à jamais.
Modo Koagon – Ebb (For Wilhelm and Ellen)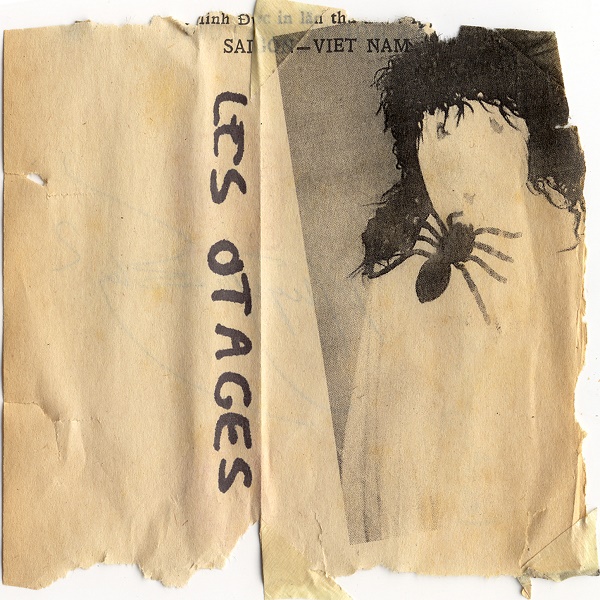 Les Otages
Les Rédemptionnistes
Québec City, QC
From the gothic callisthenics of Don L'Orange:
Emerging from the darkness with a plate of little sandwich pinwheels, the Produce Prince has come to deliver us. Can we break free from these earthly chains and fly with the goats? Freedom is knowing what to eat and when; we have given in to our gastric urges long enough. You need to take your green bin with civic pride. A balance of nutrition and exercise will be your ticket to a healthy and prosperous afterlife. A scrounger's nightmare: we have engaged a cash forward contract. Give the power back to the dollar.
Des callisthénies gothiques de Don L'Orange:
(Traduit par le caséum de Julie Mayer)
Sorti des ténèbres avec un plat de petits sandwichs roulés, le fin bec est venu nous délivrer. Pouvons-nous nous évader de ces chaînes terrestres et voler avec les chèvres? La liberté, c'est de savoir quoi manger et quand; nous avons cédé à nos envies gastriques assez longtemps. Vous devez prendre votre bac vert avec fierté civique. Un équilibre entre la nutrition et l'exercice sera votre billet vers un au-delà sain et prospère. Le cauchemar d'un pique-assiette; nous avons engagé une personne dont le contrat à terme a été négocié de gré à gré. Rendez au dollar son pouvoir.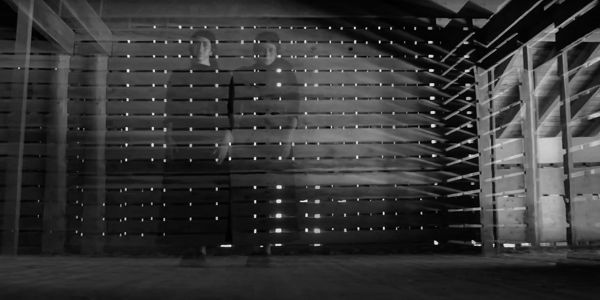 Ora Cogan
End of Nowhere
(Directed by: Angelo Scaia)
Vancouver, BC
From the bush whacked Preacher Katie:
Creeping guitar twangs of Ora Cogan linger on black 'n white reels while you brace yourself on the old, weathered barndoor of your double vision lucid dream. Old haunts of Sibylle Baier and Vashti Bunyan bush-whack through the farmer's hay bales and you're lost in the dark again, but this time you know there is nowhere else to go.
De Preacher Katie l'assommée:
(Traduit par les mèches graisseuses de Julie Mayer)
Les sons insidieux issus des cordes pincées par Ora Cogan s'attardent sur les bobines en noir et blanc tandis que vous vous cramponnez à la vieille porte de grange patinée de votre rêve lucide à vision double. De vieux repères évoquant Sibylle Baier et Vashti Bunyan se frayent un chemin à travers les balles de foins du fermier. Vous vous perdez encore dans le noir, mais cette fois vous savez qu'il n'y a plus nulle part où aller.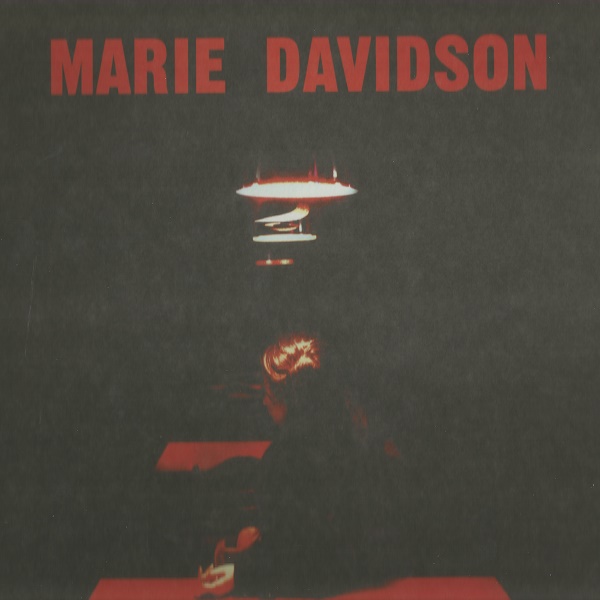 Marie Davidson
Un Autre Voyage
Montreal, QC
From the paranoid prognostications of Mark Anthony Brennan:
The city throbs with a narcotic rhythm. Her feet mark out a techno beat as she marches doggedly down the avenue. The night sky is alive with synth loops and flickering neon letters. Korean, Chinese, Japanese. Only the financial monoliths are marked in French: "Banque".
Smells reach her nose from the ground level. South Asian groceries, African coffee shops, shawarma on spits. The signs down here are less gaudy. But more compelling. Arabic, Farsi, Spanish, Hindi. Above the notes trill, sterile and clean. Below the bass notes spell danger and excitement.
A patrol car hovers above her head. "Police/Polizei". In French and English the car's loudspeaker barks out orders that go unlistened.
Her voice resounds in catechism: "What is the reality here?"
Des prédictions paranoïaques de Mark Anthony Brennan:
(Traduit par Julie Mayer)
La ville palpite à un rythme narcotique. Ses pieds battent une mesure techno tandis qu'elle descend l'avenue avec acharnement. Le ciel nocturne est animé de synthé en boucle et de lettres de néon clignotantes. Du coréen, du chinois, du japonais. Seuls les monolithes financiers sont écrits en français : Banque.
Les odeurs de la rue parviennent à son nez. Des épiceries sud-asiatiques, des cafés africains, des shawarmas à la broche. Les enseignes du coin sont moins voyantes. Mais plus captivantes. De l'arabe, du farsi, de l'espagnol, de l'hindi. Au-dessus, les notes trillent, stériles et propres. En dessous, les basses signifient danger et excitation.
Une voiture de patrouille plane au-dessus de sa tête. « Police/Polizei ». Le haut-parleur de la voiture aboie des ordres en français et en anglais, ordres auxquels on fait la sourde oreille.
Sa voix résonne en catéchisme : « Quelle est cette réalité? »
Marie Davidson – Balade aux USA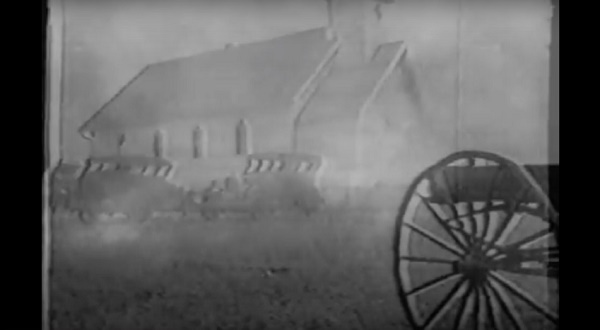 Black Tremor
Impending
(Directed by: Peter Grier)
Saskatoon, SK
From the prodding madness of Joshua Robinson:
The arid dystopianism creeps in underneath my door. The wind, carrying granules of parched earth, taps against my cheek:
——-'Shhhhhhhhhhhh'——–: the sound of a madness prodding my brain.
"What is this?", it asks, knowing full well that I could not speak as dust filled my mouth.
——-'Shhhhhhhhhhhh'——-: the sound of walls giving way to prairie cyclones.
"The broken earth," speaking with my eyes yet insinuating with my hand as I reach for the cracked glass sitting on my bedside table. Water rolls down my forearm, reaching my chapped lips and meeting the grime in my mouth as I choke on my first taste of mud.
Des petits coups de folie de Joshua Robinson:
(Traduit par les lèvres gercées de Julie Mayer)
Le dystopianisme aride s'insinue en dessous de ma porte. Le vent, porteur de granules de terre asséchée, tape contre ma joue :
——-'Shhhhhhhhhhhh'——–: le son de la folie frappant mon cerveau à petits coups.
« C'est quoi ça?», demande-t-il, sachant très bien que je ne pouvais parler alors que la poussière remplissait ma bouche. ——-'Shhhhhhhhhhhh'——-: le son des murs qui cèdent sous les cyclones des prairies.
La « terre brisée » parle avec mes yeux, mais se lie d'amitié avec ma main alors que je tends le bras pour prendre le verre craquelé posé sur ma table de chevet. L'eau coule le long de mon avant-bras, atteint mes lèvres gercées et rejoint la crasse de ma bouche alors que je m'étouffe à mon premier goût de boue.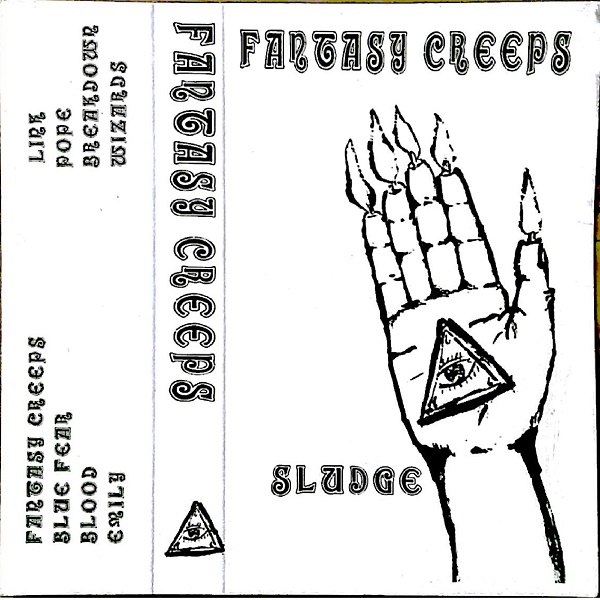 Fantasy Creeps
Sludge
(Self-Released)
Victoria, BC
From the Monster Manual of Bryce Warnes:
Fantasy Creeps check for weirdness and roll a natural 20. Complete with a front cover typographic tribute to Ozzy et al., "Sludge" is blacklit nostalgia for junior high basement sesh paranoia. Vocalists trade duties, creating a shoulder-angel, shoulder-devil dichotomy of faded angst-moan and classic rock wail. Keeping with this damaged aesthetic, the tape audio is janked, wavering in and out, constantly retreating and advancing. Which makes it hard to focus, sometimes, like reading the Monster Manual through thick clouds of nag champa. Ensorcelling nonetheless. "Sludge" is eight-track art brut for red-eyed dungeon crawlers.
Du Manuel des monstres de Bryce Warnes:
(Traduit par le sourire du dragon Julie Mayer)
Fantasy Creeps effectue un test de bizarrerie et obtient un 20 naturel au lancer de dés. Fourni avec une pochette rendant un hommage typographique à Ozzy et cie., Sludge est la nostalgie à lumière noire du temps où, ados, on devenait parano grâce aux séances de spliffs dans le sous-sol. Les chanteurs se relayent, créant une dichotomie ange-démon de gémissement d'angoisse estompé et de geignement rock classique. Suivant cette esthétique accidentée, la bande audio est en zigzag, ondule par intermittence, bat en retraite et attaque constamment. Ce qui rend des fois la concentration difficile, comme si on lisait le Manuel des monstres à travers d'épais nuages de nag champa. Ensorcelant néanmoins. « Sludge » est composé de huit morceaux d'art brut pour les explorateurs de donjon aux yeux rougis.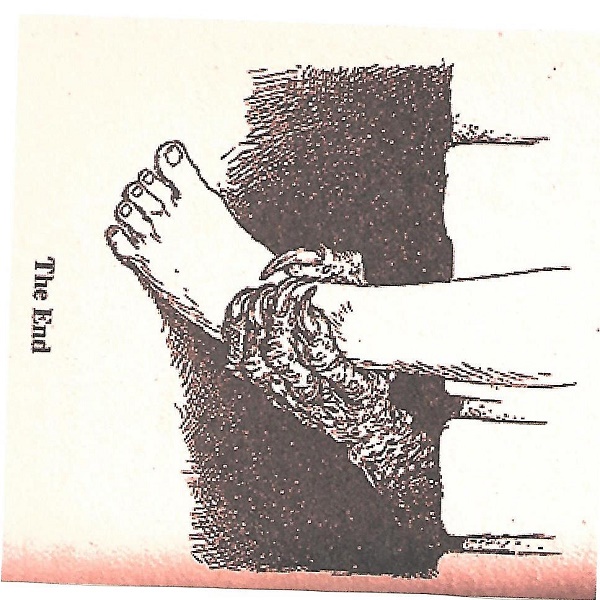 Shōgun
The End
(Self-Released)
Montreal, QC
From the of stirring spectres of Brian Fauteux:
Hiding in an empty room that is waiting to be filled, Shōgun's The End stirs the ghosts that rest under chipped baseboards and deep carpet that has never seen the sun. Some strings loop while others creep outwards, towing in the cloudy glow of the late summer sky. These five songs eagerly fill the imperfect spaces where we sometimes reside. And the corners of our mind that all too easily lay dormant.
Des spectres qui s'éveillent de Brian Fauteux:
(Traduit par le frisson automnal de Julie Mayer)
Caché dans une pièce vide qui n'attend qu'à être remplie, The End de Shōgun tire de leur repos les fantômes qui se trouvent sous les plinthes écaillées et la moquette épaisse qui n'a jamais vu la lumière du jour. Quelques cordes jouent en boucle alors que d'autres se glissent à l'extérieur et remorquent à l'intérieur la lueur ennuagée d'un ciel de fin d'été. Ces cinq morceaux remplissent les espaces imparfaits qu'il nous arrive d'habiter. Et les coins de notre esprit qui se laissent bien trop facilement gagner par le sommeil.
Shogun – Gazing At Your Face Reflecting the Beauty of the Moon
---