Tag: julia dickens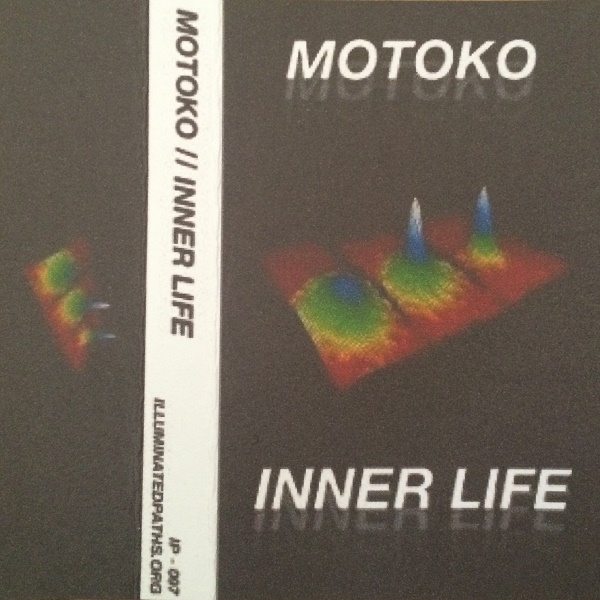 Motoko
Inner Life
(Self-Released)
London, ON
From the drip dry eyes of Julia Dickens:
This instrumental output from the keyboard of Jordan Pearson is the soundtrack to a synthesized contemplative dream state. If your computer screen saver was a shifting stream of consciousness, this current is drifting into a tropical journey, driving top-down down a coastal highway, lounging poolside while a gentle breeze rustles pixilated palms. Wipe your drip dry eyes as you watch phosphorescent waves swell and recede underneath the shimmering cosmos. The scene dissolves into a hazy landscape whizzing by on your sunset drive into the technicolour abyss and reflected on all sides by the shapes and sounds of your own softly aching heart.
Des yeux à séchage spontané de Julia Dickens:
(Traduit au cycle délicat par Julie Mayer)
Cette production instrumentale sortie du clavier de Jordan Pearson est la piste sonore parfaite pour atteindre un état de rêve contemplatif synthétisé. Si l'écran de veille de ton ordinateur était un flux de conscience changeant, ce courant virerait en voyage tropical au cours duquel tu roules avec la capote abaissée sur une autoroute côtière et où tu te détends au bord de la piscine pendant qu'une douce brise bruisse dans des palmiers pixellisés. Essuie tes yeux à séchage spontané pendant que tu regardes des vagues phosphorescentes enfler et refluer sous le scintillement du cosmos. Le tableau, qui se dissout dans un paysage brumeux filant à toute allure lors de ta virée au soleil couchant vers l'abysse technicolor, se reflète de tous côtés par les formes et les sons de ton propre cœur légèrement endolori.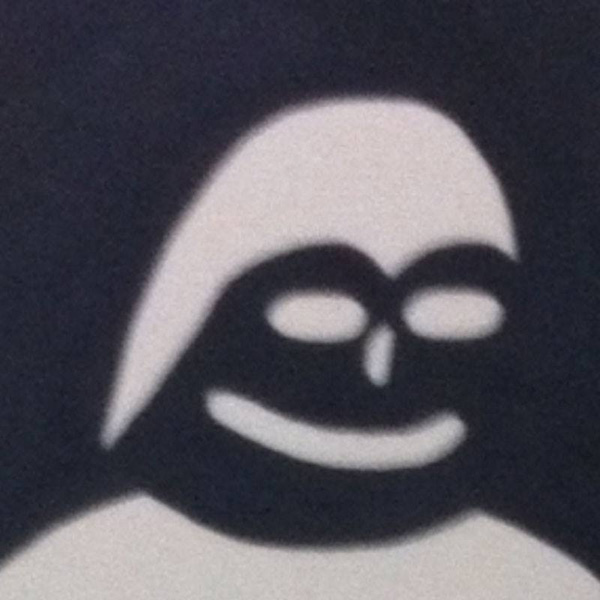 Cellphone
Excellent Condition
Toronto, ON
From the galactic hedonism of Julia Dickens:
Projections of the future are always more appealing when viewed from the past. Nostalgia for an imagined post apocalyptic future punk society looks best with CGI-free green screened special effects. The cold synthesized soundtrack has a comforting, warm warble. Cellphone's past/future vision evokes nihilistic teenage gangs roaming dilapidated cities on their hover boards. Punks hijacking a space ship on a hedonistic tear through the galaxy and straight into hell. Cackle and grin as you twist the knobs on your motorcycle-turned-time-machine and blast off into galactic oblivion.
De l'hédonisme galactique de Julia Dickens:
(Traduit par le nihilisme pimpant de Benoit Arcand)
Vues du passé, les prospections futuristes ont toujours fière allure. Les effets spéciaux plaqués sur écran vert font bien paraître la nostalgie d'une société punk post-apocalyptique fantasmagorique. Douillet, réconfortant même est le silement que produit sa froide trame sonore synthétique. Cette vision d'un passé/à venir est habitée par des bandes d'adolescents sans foi ni loi flânant dans la cité délabrée sur leurs planches flottantes. Des punks détournent une navette spatiale de plaisance et se ruent sans escale en enfer. Fendez-vous donc d'un sourire, d'un ricanement, tandis que la poignée que vous tournez fait vrombir votre moto patentée en machine à remonter le temps, et propulsez-vous dans l'amnésie galactique.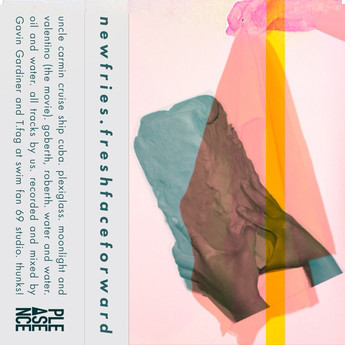 New Fries
Fresh Face Forward
Toronto, ON
From the warped reflection of Julia Dickens:
You're in a room. You begin pacing back and forth, thinking furiously about a strange memory, an odd decision, disjointed communication, your own existential confusion. Your speed increases, becomes frantic, stops and starts. You're muttering, talking out loud without knowing, repeating the same words until they become the steady rhythm to a herky jerky dance routine, ending as abruptly as it began. Absolute silence interrupted by your own yelps; spastic bursts of noise, and the pacing starts again. This is the deconstructed dance anthem to your most obsessive and zig-zagged anxiety attack, the performance art soundtrack to a poetically deranged stream of consciousness.
De la réflexion tordue de Julia Dickens:
(Traduit par Jessica Grenier)
Tu marches furieusement dans une pièce, ton va-et-vient occupé par un souvenir étrange, une décision bizarre, un problème de communication, ta propre confusion existentielle. Ta vitesse accélère, devient frénétique, ponctuée d'arrêts et de recommencements. Tu marmonnes sans t'en rendre compte, répétant à haute voix les mêmes mots jusqu'à ce qu'ils deviennent le rythme régulier d'une danse saccadée qui prend fin aussi abruptement qu'elle a commencé. Un silence absolu, parfois interrompu par tes propres cris – spasmes éclatants de bruit – et tu recommences à faire les cent pas. C'est l'hymne déconstruit de la danse pour tes attaques d'anxiété les plus obsessives et zigzagantes, la trame sonore d'un artiste de performance pour un flot de conscience poétiquement dérangé.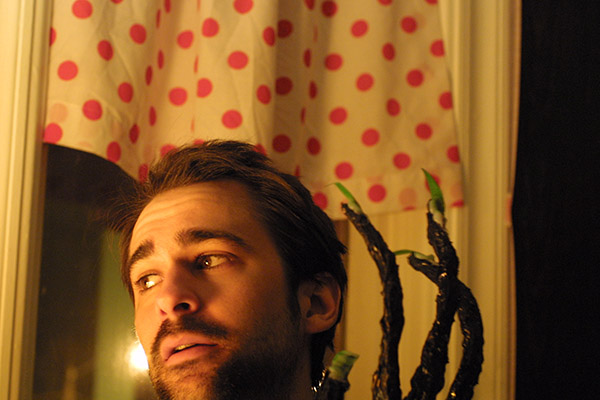 Phil Osborne
Artist, Animator, Sculptor, Monster Maker
Ottawa, ON
From the pinpointed jazz of Julia Dickens:
Local Ottawa (by way of Victoria) monster-maker Phil Osborne has been oozing and sliming his way into our hearts with his tripped out show posters, psychedelic band projections, and lysergic hand drawn and clay animations. Included in such is the video for "Cemetery House" by Montreal-via-Victoria band/rat pack, Babysitter. Phil also has been known for creating his own brand of DIY capitalism, from the Monster Party Art Gallery in Victoria, to Osborne Oddities, his weekend-only living-room cabinet of curiosities. Phil closed his store somewhat recently, but his wares are still available to purchase on Etsy and brand spanking new Ottawa record shoppe, Gabba Hey. He recently participated in a two month group exhibition at Saw Gallery.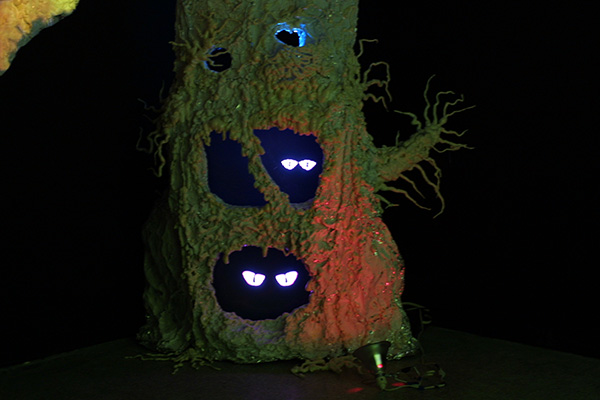 If you could pinpoint a favourite project – even if it's not the thing you're most well known for, but were really happy about or jazzed on – does anything stand out?
The thing I've done that meant the most to me, and I've done it twice in Victoria, [was the] Monster Party Art Gallery. That was something that I had planned when I was 18-19, when I got into the idea of decorating my room, and possibly other places in the future, but I didn't know where or how, or how a gallery worked, or what a gallery was. I was just like "I'm gonna sketch these out," these ideas for kinda Peewee's Playhouse kids show environments, kinda like wacky horror, colourful, 60s – 80s interactive puppet environments. Fast forward 10 years later, when I'm living in Victoria, I was like "fuck that, I'm just gonna do it now." I had this studio in downtown Victoria surrounded by the acupuncture and yoga studios. It was a pretty big space, and I was living there but like you couldn't live there, it was above a nightclub. It was really bad; horrible working conditions, but I was like: "I have to do that idea I've always had." So I quit my job and got a business licence and just opened my own gallery. I had, by then, amassed enough of my own work to have a store. I had the pot heads, the screen prints, and the puppets, videos, it was all there.
People would come in and there would be a puppet moving, like, freaking people out, or a little mouse in a mouse hole, peeking, like, I'd be hidden behind the wall, you know… people would come in and they'd be like AH! [Phil makes the sound of a surprised or scared person] That was an idea that meant a lot to me… [to say] "fuck work, I'm just gonna do this", try to get into the business side of it for the first time. That was the beginning of me trying to sell my art. Before that I didn't even have an Etsy store. It started with that… and then I moved it to a record store, upstairs, Talk's Cheap Records.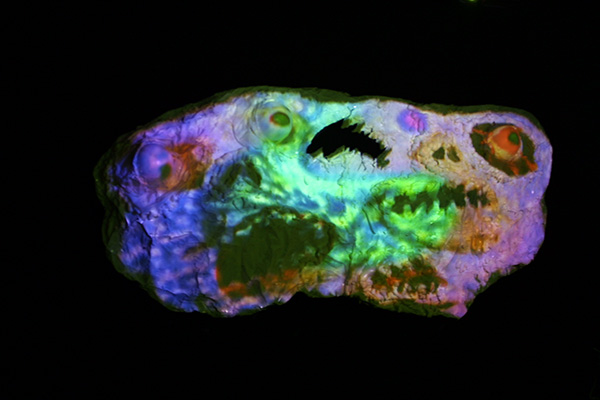 Why don't you tell me about your recent project at SAW Gallery?
Jason [from SAW Gallery] asked me to do the show. I had done a fundraiser there, and he's familiar with my stuff from the Saw Youth Program. We didn't know each other back then. I would have never thought we would be collaborating so closely together. We're really into the same shit, like, he's helping me out, he's sending me to Sudbury to another—
What's going on in Sudbury?
I don't know the details, it's pretty, kinda sketchy. [Last year] they put all the artists in cages? They do this every year. One time they put them in this shitty, seedy hotel, and now it's an abandoned, decrepit mall…the Galerie de Nouvel Ontario asked like 15 to 20 different Canadian galleries to send them a different artist of their choice, so because I just did that show, SAW Gallery sent me because they like what I do. It's mostly geared towards installation it sounds like? We're going to be in vacant spaces that used to be businesses, and there are still businesses in there apparently, but its mostly falling apart, and we're going to, uh, do our thing in there, like share some spaces or each get a space or something like that. And then people come in and shop and see what you're doing and there's going to be an opening. But I don't think it runs for long. And there's going to be bands playing for the opening night.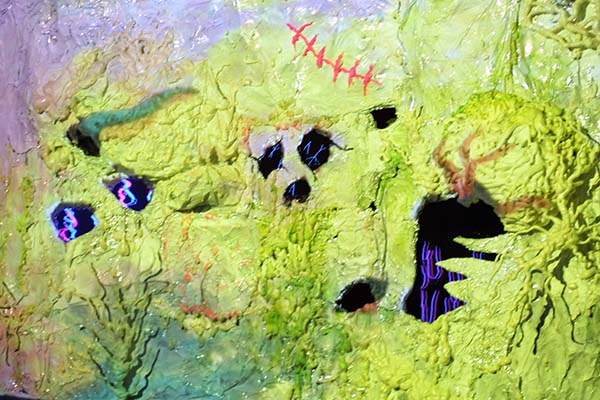 Ok, back to talking about the show at Saw. Can you describe the project to me?
So, it was inspired by the David Hoffos show, if you know him. He had a show at the National Gallery, I went to see it twice. If it was there now I would go every day. One of his pieces was a projection on a piece of cardboard of a woman drinking a coffee in the dark. It looks like a real person, it looks 3D but then you get close and then realize that it's a projection on layers of cardboard. That gave me some ideas, because I'm really interested in trying to make, this is like a theme in some of my art, is trying to make the cartoon world a real thing, or a hallucination or something that's fantasy or science fiction, real. I was inspired by that, so what I did was… it's three projectors, in the dark, three different walls… it's so visual it's hard to describe it… You'll see it move, because it's animation. Ok, there' s a few different pieces. There's a big monster: there's a tree with holes in it, cartoon eyes that look left and right and pop in and out of the darkness of the tree, this eerie kind of halloween-y tree. And then there's two planets, just floating there, and then there's a big wall of… it's like an organic horror wall with holes in it and a tentacle that comes out with claymation bugs going inside the holes. That's [an] animation projection on this kind of zitty, bumpy, foam structure. It looks like really intense acne, tumours, veins, really organic. Everything is made out of foam, and there are monitors inside the structures showing animation. So not only is it animation projected on the structure, but the structure itself has animation inside of it that doesn't interfere. The animation that's projecting isn't interfering with what's on the monitor because it's light itself. So the monster, for example, is a random monster with random disconnected monster mouths and eyes that are just kind of freaking out kind of like a kids drawing. Inside there's a hole in the middle of the head and there're these cracks. I put a monitor inside that, in that hole and there's an animated cartoon-y brain kinda freaking out. All the animations are on a three minute loop. Sometimes they get darker, the colour gets darker and it changes the mood of the room and everything appears brighter, like the planets become lighter. The planets look like a cartoon-y version of Mars, with volcanos erupting, zits and bubbles forming, everything is changing colour, all the pieces change colour, psychedelic kinda like the stuff I do at rock shows, with an overhead projector and food colouring and olive oil.
There's no concept, they're not even meant to be in the same room. It's kind of just like experiments of this kind of medium that's new to me that [I realized] I could do a lot with .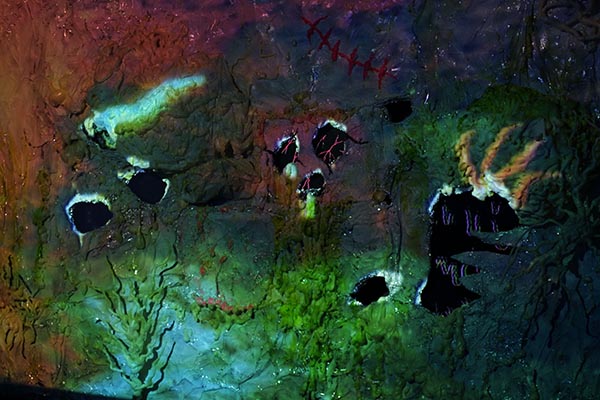 You seem like a pretty process-oriented person: everything is part of or sort of exists in the same world. It feels like your projects kind of bleed into one another. Working on one project will lead into a film you want to make later on, that sort of thing. That's the impression that I get.
One medium enters another. How it came about was because Jason was like: "you should do an installation," because nobody else was going to do an installation. He was like: "go nuts… projectors, monitors, we'll get it for you." So it was based on what he said, what he randomly threw at me. I was like: "oh yeah, that thing I wanted to do!" or "that would be a good way [to do it], with projections." I like the idea of the puppets and scaring people, but I'm not going to be there for two months. So how do I do that? Well, with video. So with the monitors and projectors. Jason said he's seen a lot of shows, but that he couldn't compare [my installation] to anything else, that it was essentially original. That he's seen a lot of installations with projections, but he's never seen one that combined both like that. So there's something there. And that's what I want to do with the Sudbury thing … to make it 3D. That's the thing [with] 3D: if you're really far away, you're like: "is that alive?" Like, it's in the dark and… it's 3D! Again, it fits with the idea of trying to make the cartoon world a real thing. And also my disappointment with all the drugs I did that never made me hallucinate. Like, I wanna hallucinate with art and I want to make other people hallucinate together, they can all see the same thing.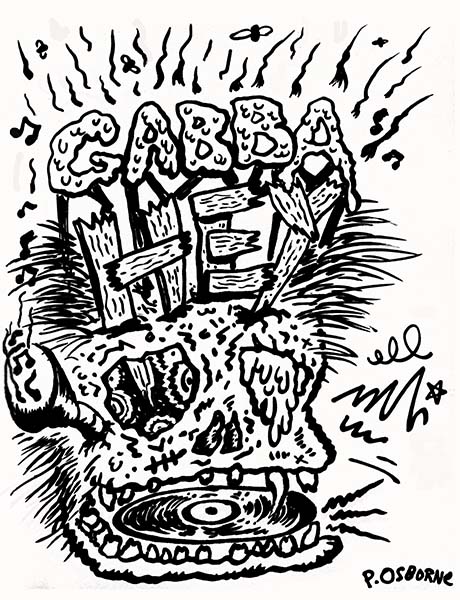 Are you doing any music videos for anyone in the near future?
I'm finishing two now, one for Street Meat, and that's totally improv, basically it's like a mixture of a bunch of faces, cartoon-y faces, made up of clay animation parts and line animation parts. Moving, stop motion kinda objects, like a pair of scissors becoming eyes, a face that's constantly changing, faces made out of many different things. And then another thing for a friend in Victoria, Slim Sandy, who is a rockabilly guy. That one [is all ready].
Alright! Any other projects you want to mention that are coming up? What's the five year plan? Will you ever get a website?
I will have a website this year I hope, but for now I'm on people's blogs like this one right now and Youtube and Etsy and Ebay and Facebook. I will always be making toys and animations, but I hope to make at least one short film involving weird alien puppets.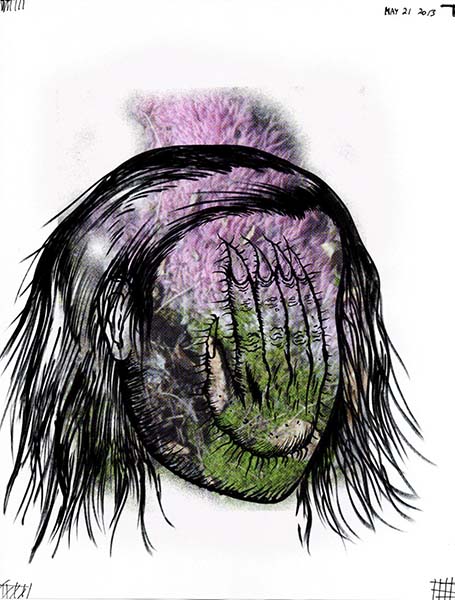 De la surexcitation ponctuelle de Julia Dickens:
(Traduit par Jessica Grenier)
Le manufacturier de monstres originaire de Victoria, Phil Osborne, a su s'immiscer dans les cœurs à Ottawa avec ses affiches de spectacle complètement démentes, ses projections musicales psychédéliques et ses animations lysergiques en plasticine ou faites à la main (comme le vidéo de « Cemetery House » fait pour Babysitter, la meute de Montréal). Phil est aussi connu comme le créateur de sa propre marque capitaliste à la DIY, de la Monster Party Art Gallery à Victoria en passant par Osborne Oddities, son salon qui devient un cabinet de curiosités les fins de semaine. Phil a récemment fermé sa boutique, mais on peut toujours acheter ses trucs sur Etsy et dans un tout nouveau magasin de disques à Ottawa, Gabba Hey. Dernièrement, il a participé à une exposition de groupe qui a duré deux mois à la Galerie Saw.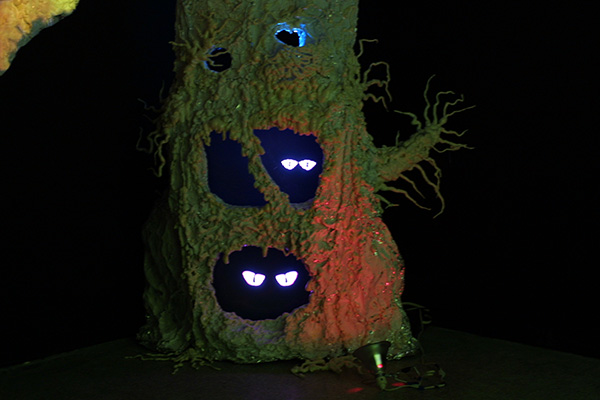 Si tu pouvais nommer un projet préféré – qui t'a emballé ou que tu es vraiment content d'avoir fait, même si ce n'est pas un de tes plus connus – qu'est-ce que ce serait?
Un que j'ai fait et qui me tenait vraiment à cœur (et je l'ai fait deux fois à Victoria) [c'était le] Monster Party Art Gallery. C'était quelque chose que j'avais planifié quand j'avais 18-19 ans : l'idée m'était venue de décorer ma chambre, et peut-être éventuellement d'autres endroits, mais je ne savais pas où ni comment, ni même ce que c'était une galerie d'art ou comment ça marchait. J'étais juste « Je vais faire ces sketchs », des idées un peu dans le style de l'émission pour enfants Peewee's Playhouse, un peu comme de l'horreur farfelue et colorée, avec des marionnettes interactives des années 60-80. Dix ans après, j'habitais à Victoria et je me suis dit « fuck that, je vais le faire maintenant ». J'avais un studio au centre-ville, entouré de locaux de yoga et d'acupuncture. C'était un endroit assez grand, j'habitais là, mais je n'avais pas vraiment le droit, c'était en haut d'un bar. C'était vraiment moche, les conditions de travail étaient horribles, mais je me disais : « Il faut que je fasse cette idée que j'ai toujours eu. » Alors j'ai démissionné, j'ai obtenu un permis d'exploitation et j'ai ouvert ma propre galerie d'art. À ce moment, j'avais accumulé assez de mes œuvres pour avoir un magasin. J'avais les pots en forme de têtes, les sérigraphies, les marionnettes, les vidéos… tout était là.
Chaque fois que quelqu'un rentrait, une marionnette s'activait et leur faisant peur, ou une petite souris dans son trou sortait la tête, ou j'étais caché derrière un mur, tu vois le genre… Donc les gens rentraient et ils étaient comme AH! [Phil imite un cri surpris ou effrayé] C'était une idée qui me tenait à cœur… [de juste dire] « fuck le travail, je vais faire ça », d'essayer de voir le côté entrepreneurial pour la première fois. C'était les débuts de la vente de mon art, avant même que j'aie une boutique Etsy. C'est comme ça que ça a commencé, et après je l'ai déplacé dans un magasin de disques, Talk's Cheap Records.
Parle-moi de ton dernier projet à la Galerie SAW.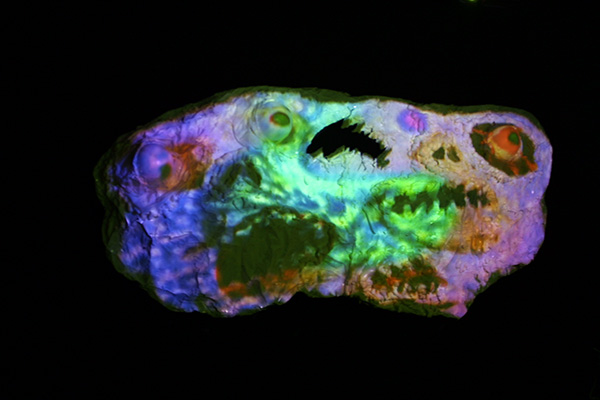 Jason [de la Galerie SAW] m'a demandé de faire l'exposition. J'y avais déjà fait une collecte de fonds, et il connait mon travail par le programme jeunesse de SAW. On ne se connaissait pas à l'époque. Jamais je n'aurais pensé qu'on en viendrait à collaborer autant. On aime le même genre de trucs, et puis il m'aide, comme il va m'envoyer à Sudbury pour…
Qu'est-ce qui se passe à Sudbury?
Je ne sais pas les détails, c'est quand même un peu louche. [L'an passé], ils ont mis les artistes dans… des cages? Ils font ça chaque année. Une fois, ils les ont mis dans un hôtel miteux et là, c'est un centre commercial abandonné… La Galerie de Nouvel Ontario a demandé à 15-20 galeries d'art canadiennes de leur envoyer différents noms d'artistes, alors comme je venais juste de faire cette exposition, la Galerie SAW a envoyé le mien vu qu'ils aiment ce que je fais. J'ai entendu que ça s'enlignait vers des installations..? On va être dans d'anciens commerces vides – il parait qu'il y en a qui marchent encore, mais c'est en train de tomber en ruine – et on va, eh, faire nos trucs là, comme se séparer les espaces entre nous ou quelque chose du genre. Et les gens vont venir magasiner et ils vont voir ce qu'on fait – mais je ne pense pas que ça va durer longtemps. Il va y avoir un vernissage et des groupes vont jouer pendant la soirée.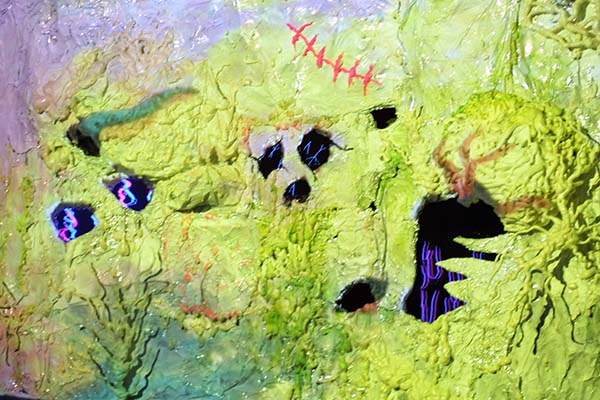 OK, si on revient sur l'exposition à SAW, est-ce que tu peux me décrire le projet?
J'ai été inspiré par l'installation que David Hoffos avait faite à la National Gallery, je ne sais pas si tu le connais. J'étais allée la voir deux fois. Si elle y était encore, j'irais la voir tous les jours. Une des pièces était la projection d'une image – une femme buvant du café dans le noir – sur un morceau de carton. On aurait dit que c'était une vraie personne, en 3D, mais en s'approchant, on voyait que c'était une projection sur des couches de carton. Ça m'a donné des idées… parce que c'est un thème dans une partie de mon art. Je voulais vraiment essayer de faire… de rendre le monde du dessin animé comme s'il était réel, ou une hallucination ou quelque chose comme du fantastique ou de la science-fiction. Ça m'a inspiré, alors ce que j'ai fait c'est… c'est trois projecteurs sur trois murs différents, dans le noir… C'est tellement visuel que c'est difficile à décrire… On va le voir bouger, parce que c'est animé. OK : il y a plusieurs pièces différentes. Il y a un gros monstre, il y a un arbre inquiétant avec des trous, comme on en voit à l'Halloween, et des yeux en dessin animé qui regardent à gauche et à droite en apparaissant et disparaissant dans les trous noirs. Et il y a deux planètes qui font juste flotter, et il y a un grand mur de… c'est comme un mur d'horreur organique avec des trous, et il y a un tentacule qui sort avec des insectes en plasticine qui rentrent dans les trous. C'est une projection de dessin animé faite sur une structure en mousse bossée, comme si elle était couverte d'acné vraiment intense, de tumeurs, de veines… Tout est fait de mousse, et il y a des moniteurs dans les structures qui montrent des animations. Donc en plus d'être projetée sur la structure, l'animation est aussi montrée dans la structure, mais ça ne fait pas d'interférence. Celle projetée n'interfère pas avec ce qui est sur le moniteur parce que c'est de la lumière. Alors, le monstre, par exemple, c'est un monstre générique avec des bouches et des yeux d'autres monstres aléatoires, faits un peu comme un dessin d'enfant, qui paniquent. Au milieu de la tête, il y a un trou et des craques. Il y a un moniteur à l'intérieur avec un dessin animé de cerveau en train de s'agiter. Toutes les animations font une boucle de trois minutes : parfois, elles deviennent plus sombres, les couleurs sont plus foncées et ça change l'ambiance de la pièce, ou tout devient plus clair, comme les planètes. Les planètes sont comme une version dessin animé de Mars – avec des volcans en éruption, des boutons et des bulles qui se forment – toutes les pièces changent de couleur, c'est psychédélique, un peu comme ce que je fais pour les spectacles rock avec un rétroprojecteur, de l'huile d'olive et du colorant alimentaire.
Il n'y a pas de concept, ils n'ont même pas été faits pour être dans la même pièce. C'est plus une expérience avec ce genre de médium qui est nouveau pour moi, et [que j'ai réalisé] qui me permettrait de faire beaucoup de choses.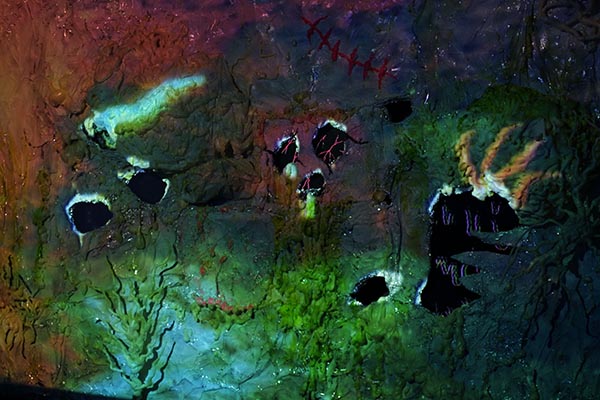 On dirait que tu es une personne axée sur le processus : tout fait partie du même monde. C'est comme si tes projets se fondaient un peu les uns dans les autres. Par exemple, travailler sur un projet va mener à un film que tu veux faire plus tard. C'est l'impression que ça me donne.
Les médiums se rejoignent. C'est arrivé parce que Jason était comme « tu devrais faire une installation », vu que personne d'autre n'allait en faire. Il disait « ce que tu veux, des projecteurs, des moniteurs, on va te l'avoir ». Alors c'était basé sur ce qu'il disait, ce qu'il me lançait au hasard. J'étais comme « oh ouais, ce truc que je voulais faire! » ou « ça serait une bonne façon [de faire telle chose], avec projections ». J'aime l'idée des marionnettes et de faire peur aux gens, mais je ne serai pas sur place pendant les deux mois, alors comment je fais ça? Eh bien, avec une vidéo, alors avec des moniteurs et des projecteurs. Jason a dit qu'il avait vu beaucoup d'installations et qu'il ne pouvait comparer [mon installation] à rien d'autre, que c'était vraiment original. Il a vu plein d'installations avec des projections, mais jamais une qui les combinait comme ça. Donc, il y a quelque chose là-dedans. Et c'est ce que je veux faire avec le truc à Sudbury… le faire en 3 D. C'est ce qui est bien avec la 3D : si on est vraiment loin, on se dit « est-ce que c'est réel? » Et là, c'est dans le noir… et c'est 3D! Encore une fois, ça va avec l'idée de rendre le monde animé réel. Et aussi ma déception de toutes les drogues que j'ai essayées qui ne m'ont jamais fait halluciner. Je veux halluciner avec l'art, et je veux faire halluciner les gens, et qu'ils voient la même chose tous ensemble.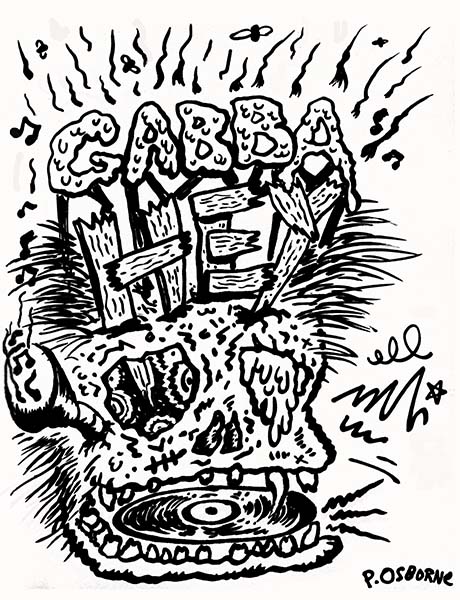 Est-ce que tu vas faire des vidéos pour des groupes de musique dans un futur proche?
Je suis en train d'en terminer deux, un pour Street Meat qui est totalement improvisé, en gros c'est un mélange de plein de visages en dessin animé, avec des parties en plasticine ou en ligne. Des objets qui bougent, image par image, comme une paire de ciseaux qui devient des yeux, un visage qui change constamment ou qui est fait par plein de choses différentes. L'autre est pour un ami à Victoria, Slim Sandy, qui est du genre rockabilly. Celui-là [est en ligne].
OK! Est-ce qu'il y a d'autres projets qui arrivent dont tu voudrais parler? Le plan des cinq ans? Enfin un site web?
J'espère avoir un site web cette année, mais pour l'instant je suis sur YouTube, Etsy, Ebay, Facebook et sur des blogues, comme celui-ci. Je vais toujours faire des jouets et des animations, mais j'espère faire au moins un film avec des marionnettes d'extraterrestres bizarres.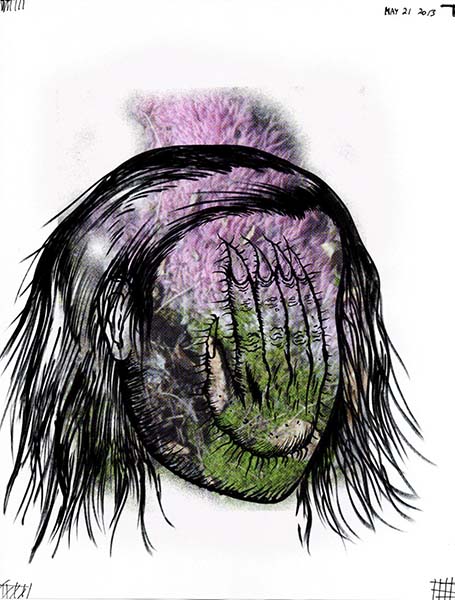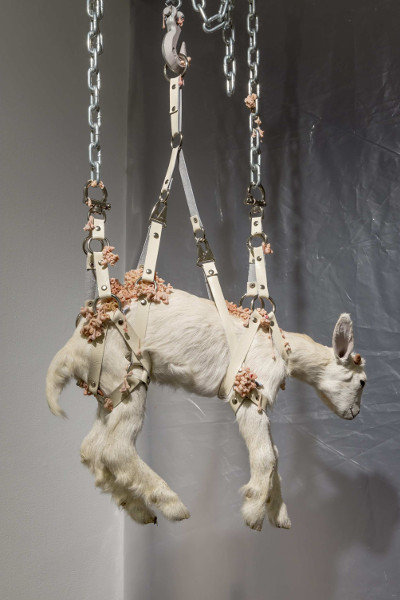 Taking pause outside the mayhem of Dundas West's Friday night bar crowds, Le Gallery acts as a portal transporting you into Rebecca Fin Simonetti's imagined world. You have made it to the afterlife, the waiting room of Fin's purgatory. Her darkly dystopic and psychedelic visions create a kind of intoxicating limbo, where myriad forms pull the viewer into an alternate reality of savage girlhood run amok.
Rebecca Fin Simonetti
Knife Play
Toronto, ON
From the memento mori of Julia Dickens:
Taking pause outside the mayhem of Dundas West's Friday night bar crowds, Le Gallery acts as a portal transporting you into Rebecca Fin Simonetti's imagined world. You have made it to the afterlife, the waiting room of Fin's purgatory. Her darkly dystopic and psychedelic visions create a kind of intoxicating limbo, where myriad forms pull the viewer into an alternate reality of savage girlhood run amok.
Prison markings scrawled on the wall create a kind of mind map of desperation. In the corner, a taxidermied goat hangs suspended from the ceiling above a cluster of objects, acting as a spirit guide that guides the viewer through a translucent doorway.
In the next room, illuminated stained glass tombstones are laid out in graveyard rows facing a suspended screen that loops Fin's haunting video for "Anin". The video, shot with military surveillance cameras, features the artist and a collection of girls moving around a darkened industrial space, climbing over top of one another, vomiting a mysterious milky fluid, spray painting the names of girls in tombstones on walls: Violet, Suyin, Anne, Amy…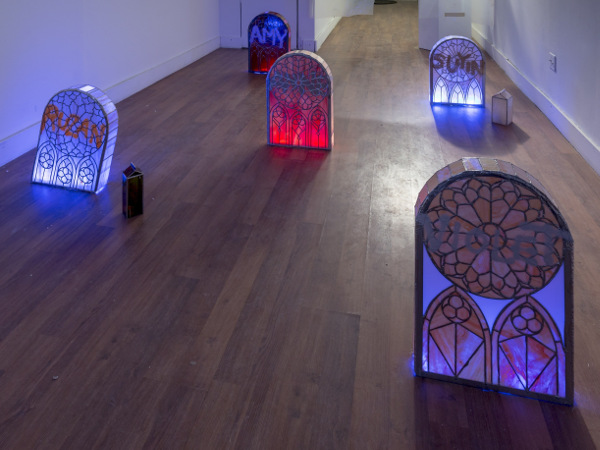 In framed drawings found past the screen, swarms of young women climb over barren landscapes and the detritus of recognizable elements from our own world: dilapidated chain-link fences, abandoned cars, a swan boat by the river bank. Black garbage bags are piled up beside an opulent princess bed; deceased animals hang from the sky or lay on the ground, covered in flowers and plant life, limbs inexplicably missing. Seeming like the haunting but not quite grisly aftermath of some war, we are left to wonder if this world is not just a projection of the characters within it. If this is meant to project a future reality, then it begs the question: what happened here?
The chiming, ghostly and indecipherable Anin moves time in multiple directions. This is the anthem to a death march that plays quietly in the back of our own minds, in waiting rooms, on solitary walks, in the moments before we fall asleep at night. Bittersweet but not saccharine, Knife Play shows us the most beautiful kind of Memento Mori. As the fiction of Fin's imagined girls remind us, well all must face our own inevitable demise. It is the vulnerability of these sickly, wild and wretched girls that makes this reminder all the more tragic.
De la memento mori de Julia Dickens:
(Traduit par Marcin Lasinski)
Juste hors du désordre des foules du vendredi soir qui fréquentent le bar de la rue Dundas Ouest, Le Gallery sert comme portail qui t'achemine à l'intérieur du monde imaginaire de Rebecca Fin Simonetti. Tu as transcendé à l'au-delà, la salle d'attente du purgatoire de Fin. Ces visions psychédéliques et sombrement dystopiennes créent un type de flou enivrant où des myriades de formes tirent le spectateur dans une autre réalité où la jeunesse d'une fille devient incontrôlable.
Des gribouillages griffonnés sur le mur d'une prison créent une sorte de carte du désespoir. Dans le coin, une chèvre empaillée est suspendue du plafond au-dessus d'un assortiment d'objets, servant de guide spirituel qui amène le spectateur à travers une porte translucide. Dans la pièce à côté, des pierres tombales en verre, tachées, sont ordonnées comme dans un cimetière, face à un écran suspendu sur lequel la vidéo troublante for « Anin » passe en boucle interminable. La vidéo, qui a été filmée avec une caméra de surveillance militaire, présente l'artiste avec un groupe de filles qui se déplace autour d'un sombre espace industriel, grimpant l'une sur l'autre, vomissant un mystérieux liquide laiteux, aspergeant de peinture à la bombe les noms des filles sur des pierrestombales peintes sur les murs : Violet, Suyin, Anne, Amy…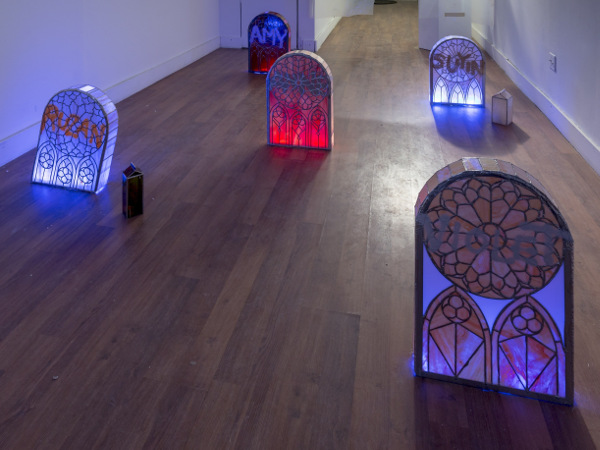 Dans des dessins encadrés trouvés passé l'écran, des masses de jeunes femmes grimpent au-dessus de paysages stériles et de détritus d'éléments qu'on reconnait de notre propre monde : des grillages délabrés, des voitures abandonnées, un bateau en forme de cygne qui s'est échoué sur la rive. Des sacs-poubelle noirs sont entassés à côté d'un lit de princesse somptueux; des animaux décédés sont suspendus du ciel ou posés sur le sol, recouvertes de fleurs et autres types de plantes, leurs membres manquants, sans explication.
Un peu comme la suite obsédante, mais pas tout à fait atroce, des conséquences d'une quelconque guerre, nous devons nous demander si ce monde n'est pas simplement la projection des personnages qui y habitent. Si ces images ont été conçues pour prévoir la réalité du futur, une question se pose : « Qu'est-ce quis'est passé ici ? »
Anin, un être fantomatique, indéchiffrable, arrive à changer le temps et à le diriger dans différentes directions. Cela devient un hymne, comme une marche funeste qui se déroule dans notre esprit, dans les salles d'attente, dans des marches en solitaires, dans les moments avant de tomber endormi. Douce-amère, mais pas sirupeuse, Knife Play nous démontre la plus belle réalisation de notre memento mori. Comme ces filles imaginées par Fin nous le rappelle, nous devons tous faire face à notre propre disparition. C'est bien la vulnérabilité de ces filles chétives, sauvages, qui rend ce rappel d'autant plus tragique.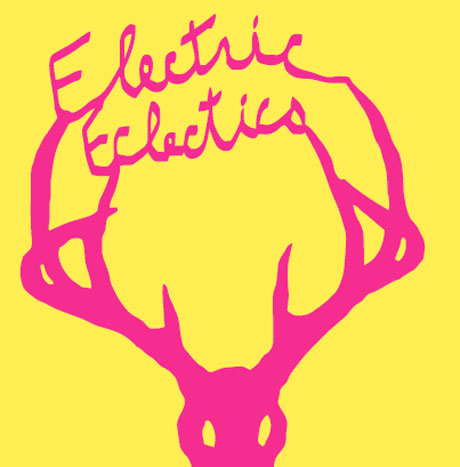 Various Artists
Electric Eclectics
(August 1-3, 2014)
Meaford, ON
From the shimmering delight of Julia Dickens:
Picture a neon soaked field rave with all of your best friends in glitter and gold, sleepy afternoons, noisy meditative drones and sheer shimmering musical delights, all within the solemn beauty of a southern ontario farm. Sweet folky sets, layering landscapes of sound evolving to clashing, smashing dissonance, wild hip shakers bringing you into a night of lysergic drenched dance jams under a sky full of stars.
Electric Eclectics, the avant garde festival of experimental music and art is upon us. Sweet warm winds off the great lakes pull freaks and dreamers away from city exhaust fumes to the quiet magic of Meaford. Absorb a smattering of off-kilter sounds and strange pop from the likes of WTCHS, Ice Cream, Hoover Party, Fresh Snow, Erin Sexton, Jef Barbara, Not the Wind Not the Flag, Loom, Blunt Chunks, and Paul Dutton.
Soak in the synaesthetic bliss of sonic installation and aural sculptures; bask in the waters of the Meaford beach; devour Nepalese treats and food truck BBQ delights. Snatch a spot at the screening of Public Slaw, a film from the wizard brains of Andrew Zukerman and Winston Hacking. In the dark shadows of the night, the glimmering DJ sets of HVYWTR, Petra Glynt and HIGHWORLD will spiral you through the fourth wall and onto the astral plane, protected under the watch of Vanessa Rieger's Nightlifeguard.
Bring camping gear and expect to sleep at sunrise.
Un aperçu d'Electric Eclectics du délice miroitant de Julia Dickens:
(Traduit des têtes ensoleillées de Catherine Debard and Marcin Lasinski)
Imaginez un rave dans un champs trempé de soleil néon avec vos meilleurs amis en costumes étincelants et baignés d'or. Des après-midis ensommeillés, du drone noise mais méditatif et des délices musicaux chatoyants, tout ça dans la beauté solennelle d'une ferme dans le sud de l'Ontario. Des prestations folk douces, des couches de paysages sonores qui évoluent et se frictionnent, dissonance magnifique, des danseuses sauvages qui vous guident vers une nuit lysergique gorgée de danse et de mouvements libres sous un ciel rempli d'étoiles.
Electric Eclectics, le festival avant-garde de musique expérimentale et d'art commence bientôt. Les vents doux et frais balayent les grands lacs et poussent les rêveurs et les weirdos hors des fumées que transpire la ville vers la magie tranquille de Meaford. Aspirez les sons détraqués et le pop étrange avec WTCHS, Ice Cream, Hoover Party, Fresh Snow, Erin Sexton, Jef Barbara, Not the Wind Not the Flag, Loom, Blunt Chunks, and Paul Dutton.
Laissez-vous baigner dans la béatitude synesthésique des installations sonores et des sculptures orales; faites-vous dorer au soleil sur les plages de Meaford; dévorez des mets népalais et des délices de BBQ de rue. Câlez-vous dans un siège à la projection de Public Slaw, un film tiré des cerveaux de mages de Andrew Zukerman and Winston Hacking. Dans les sombres ombres de la nuit, les sets de DJ étincellants de HVYWTR, Petra Glynt et HIGHWORLD vont vous aspirer dans la quatrième dimension et vous attirer dans un avion astral, protégé par la sauveteuse nocturne Vanessa Rieger. Apportez votre équipement de camping et attendez-vous à vous coucher au lever du soleil.
Electric Eclectics Preview by Wyrd on Mixcloud
Tracklist:
1. "In the province of the mind, there are no limits" – Not the Wind, Not the Flag
2. ")" – Erin Sexton
3. "We are at the fucking beach" – Gambletron and Johnny Nawarcaj
4. "Special Special For YOU" – Gambletron
5. "3" – Hoover Party
6. "Wholesome" – LOOM
7. "Pray For My Love To Find Me" – Blunt Chunks
8. "Overkilmer/Some Girls" – WTCHS
9. "Saturation Complete" – Fresh Snow
10. "Plastic" – Ice Cream
11. "I Know I'm Late" – Jef Barbara
---