Tag: johnnie regalado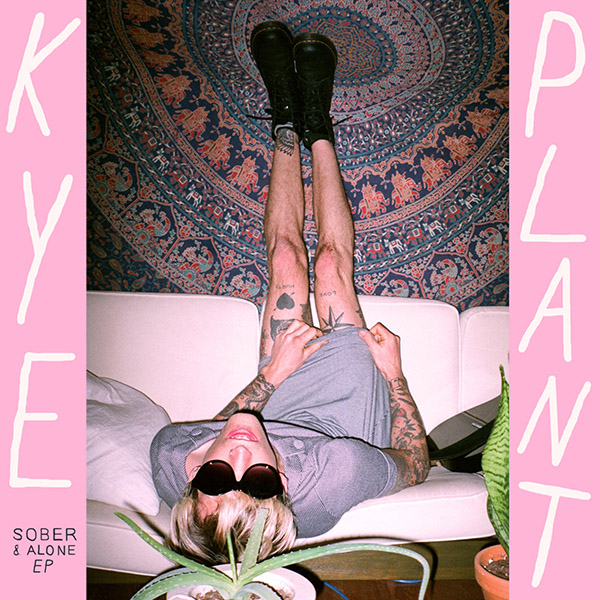 Kye Plant
Sober & Alone EP
(Gary Cassettes)
Victoria, BC
From the questioning self of Johnnie Regalado:
A soft breeze sneaks in an open window, turns the pages of the notebook on the bedside table, and lifts the solemn words out into the ether. Sing along with the sorrow. Nothing remembered is lost forever. Kye Plant's solo harmonies echo an important reminder: there's absolutely nothin' wrong with feelin' weird.
Du soi s'interrogeant de Johnnie Regalado:
(Traduit par les flocons épicés de Marie-Pier Chevrier)
Une douce brise se faufile par la fenêtre ouverte, tourne les pages du cahier de notes sur la table de chevet et en soulève les mots solennels dans l'éther. Chantez en harmonie avec le chagrin. Aucun souvenir n'est perdu à jamais. Les mélodies des solos de Kye Plant répètent un important rappel : il n'y a absolument rien de mal à se sentir étrange.
Kye Plant – The Gender Binary is a Jail Cell
From the quiet elevation of Johnnie Regalado:
When you're ready to listen, you can often find the best stories in the ephemeral space between the tracks. Tales of the creation, the journey, the remembrance. Willie Thrasher's Spirit Child is a collection of those kinds of stories, with melody serving as the vessel transport. Let's not say forgotten, let's say remembered. Spirit Child, is just a single step in a career that still bellows from the park bench, and begs the question: How many other gems await (re)discovery in our public spaces and collective consciousness? Perhaps it is time to take a road trip across the country, only stopping to listen to the voices that are so often drowned in the din.
Du sommet serein de Johnnie Regalado:
(Traduit par Sergio Calla)
Quand on se met à écouter, les meilleures aventures se trouvent souvent dans l'espace éphémère entre les pistes. Les récits de la création, du voyage, le souvenir. Spirit Child de Willie Thrasher est une collection d'histoires véhiculées par les mélodies. Ne disons pas oublié, mais plutôt qu'elles sont dans nos pensées. Spirit Child est un petit pas dans une carrière qui assène encore ses coups depuis un banc de parc. On se pose la question : d'autres découvertes se feront-elles dans nos espaces publics et dans notre conscience collective? C'est peut-être une belle occasion de traverser le pays en voiture, et de s'arrêter uniquement pour écouter les voix qui se noient souvent dans la confusion.
Willie Thrasher – Wolves Don't Live By The Rules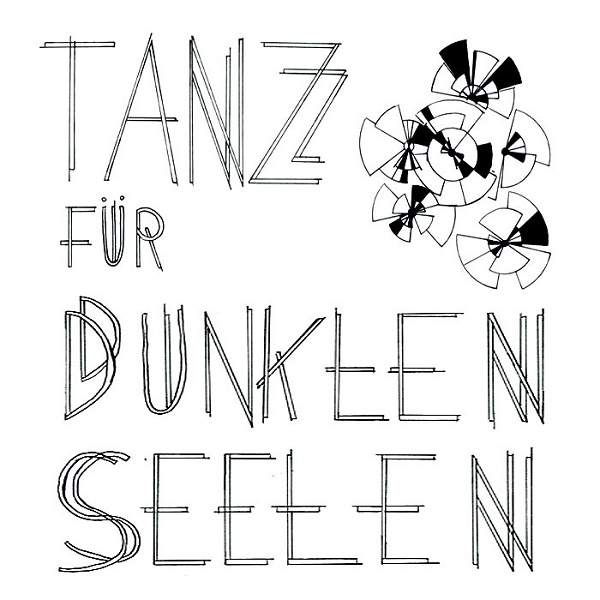 Psychic Pollution
Tanz Für Dunklen Seelen (Dance for Dark Souls)
(Eat Glass Records)
Victoria, BC
From the tonal recall of Johnnie Regalado:
Minimal homage. MIDI remembrance. Tonal recall. Behold, the next stage in the inevitable evolution of Psychic Pollution. An invitation to the cyberpunk after party of a cosmic century. Rub shoulders with the spectres of influence. William Gibson b2b Dieter Moebius. What they really need to know is: can you dance to this?
Du rappel tonal de Johnnie Regalado:
(Traduit par les mélodies programmées de Marie-Pier Chevrier)
Hommage minimal. Souvenirs MIDI. Rappel tonal. Voici la prochaine étape de l'évolution inévitable de Psychic Pollution. Une invitation à l'after party cyberpunk d'un siècle cosmique. Venez jouer du coude avec les spectres de l'influence. William Gibson et Dieter Moebius dos à dos. La question qui leur importe réellement: sauront-ils vous faire danser?
Psychic Pollution – Können Sie Dies Tanzen? (Can you Dance to this​?​)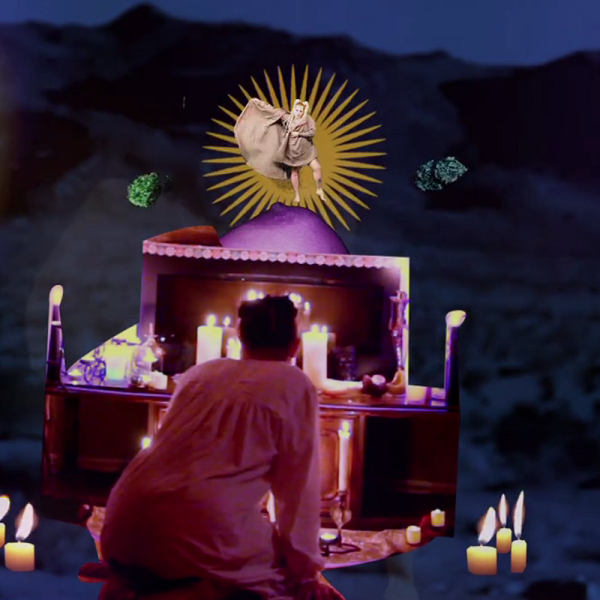 Psych-Ich Lie
Trolling
Montreal, QC
From the glitch libido of Johnnie Regalado:
From the acid-glitch sands of Arrakis to a twisted hall of family portraits, these apparitions portray all your favourite protagonists from all your worst nightmares. Synthetic sleep paralysis has never vibrated so sweet.
De la libido parasite de Johnnie Regalado:
(Traduit par Julie Mayer)
Des sables acides-parasites d'Arrakis vers un couloir tordu où sont accrochés des portraits de famille, ces apparitions dépeignent tous tes protagonistes préférés de tous tes pires cauchemars. La paralysie artificielle du sommeil n'a jamais vibré de manière si douce.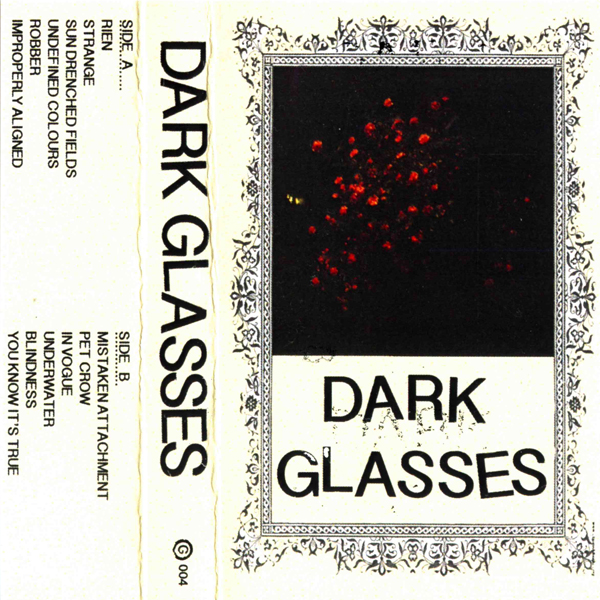 Dark Glasses
Dark Glasses
(Gary Cassettes)
Victoria, BC
From the tinted glass of Johnnie Regalado:
Slow things down and take a look at the world through a slightly darker hue. Fountain bassist, Declan Hughes, steps out from the shadows and into the shade with his debut release as Dark Glasses. A gathering of Victoria's post-punk usual suspects, this finely crafted tape is full of tunes that mutate from brooding, moody melodies into a perpetual downtempo dance party.
Des verres teintés de Johnnie Regalado:
(Traduit avec la tonalité légèrement plus sombre de Virginie Langlois)
Ralentissez la cadence et observez le monde habillé d'une tonalité légèrement plus sombre. Declan Hughes, bassiste de Fountain, sort de l'ombre sans s'exposer au soleil pour autant avec ce premier album du groupe Dark Glasses. Rassemblement des habituels suspects de la scène post-punk de Victoria, cette cassette finement ciselée regorge de chansons alternant entre mélodies sombres et maussades et musiques dansantes au downtempo perpétuel.
Dark Glasses – Mistaken Attachment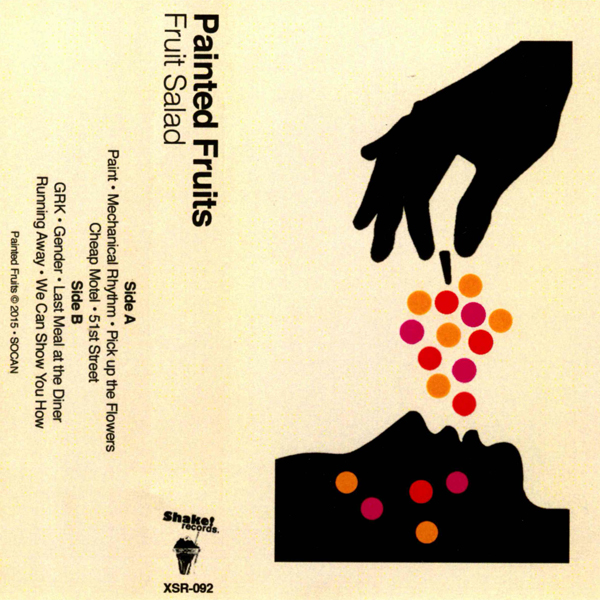 Painted Fruits
Fruit Salad
Victoria, BC
From the fruit medley of Johnnie Regalado:
The Painted Fruits are back with a fresh coat of jangle-pop, layered on thick and dripping vibrant vibes. Their distinct medley of glam and garage is a refreshing and delicious serving of tone. This latest slab of tape is kicked up in the eye of a perfect storm; a harmonic home job recording that balances making noise without being a noisy neighbour. The PF flyers pluck their rhythms along the fine line between a grin and a glare.
Du *medley* de fruits de Johnnie Regalado:
(Traduit par la pêche juteuse à point de Julie Mayer)
Les Painted Fruits sont de retour avec une couche fraîche de cliquetis pop étalée sur d'épaisses coulées d'ambiances vives. Leur medley distinct de glam et garage est une portion de sonorité délicieuse et rafraîchissante. Cette toute dernière cassette a été produite dans l'œil d'une tempête parfaite; un enregistrement harmonique fait maison qui manie l'art de faire du bruit sans être un voisin bruyant. Les baskets volantes de PF cueillent leurs rythmes le long de la mince ligne qui sépare un sourire d'un regard noir.
Painted Fruits – Mechanical Rhythm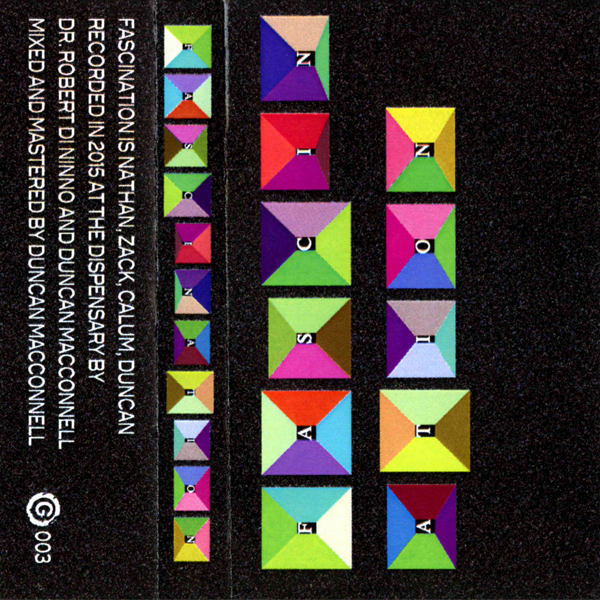 Fascination
Fascination
(Gary Cassettes)
Victoria, BC
From the slurred lurch of Johnnie Regalado:
An oft-times Slam Dunk-er has gathered his slithering pals and groovy brother (as opposed to the blues-y brother) for a quick hit tape full of hooks that dig in deep. These riffs bubble up with the surprising pressure of a not-so-dormant volcano. Piece by piece, the organ-punk vibes evolve until they're oozing over you with catchiness and you're suddenly living life along a brand new beat; slurred lurching, a blissed out stagger that gives you time to realize everything is so damn fascinating.
De la démarche traînante de Johnnie Regalado:
(Par le volcan tranquille d' Aliké Harel)
Un habitué Slam Dunk-eur a rassemblé ses copains à la langue fourchue et son frère au penchant groovy (par opposition à l'autre frère au penchant blues) pour un enregistrement éclair accrocheur riche en texture. Les riffs bouillonnent telle la lave étonnamment ardente au creux d'un volcan pas si dormant finalement. Pièce après pièce, les ondes sonores d'orgues-punk évoluent jusqu'à ce qu'elles exhalent une mélodie enivrante et, tout à coup, vous vivez à un rythme tout nouveau; oscillant, grisé, ce titubement de bonheur vous donne le temps de remarquer que tout est vachement fascinant.
Fascination – Wolf King and the One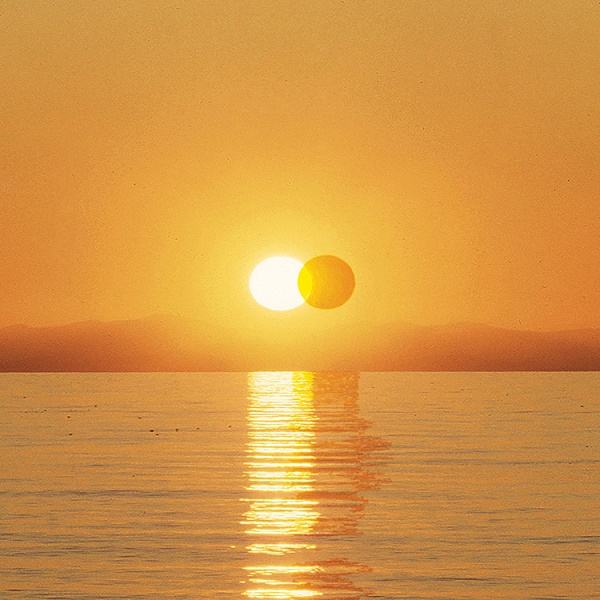 The Backhomes
Tidalwave
(Self-Released)
Victoria , BC
From the receding shoreline of Johnnie Regalado:
Before a tidal wave can come crashing down, the water must retreat from the shore. There is just enough time for the dual guitars of Aimée van Drimmelen and Kees Dekker to hit the sand and strum some beach fire anthems. The crackle of a drum machine embers extra warmth. These songs are an incantation calling the tide back home, bringing with it a chill wave of electrically serene ambience.
De la rive dégarnie de Johnnie Regalado:
(Traduit par l'intempérie décoiffante de Louis-Félix Pellerin)
Avant qu'un raz-de-marée puisse se fracasser contre la rive, le niveau d'eau doit d'abord baisser. Ça laisse juste assez de temps aux guitaristes Aimée van Drimmelen et Kees Dekker pour descendre à la plage et nous jouer des hymnes autour du feu. Le crépitement d'une boîte à rythmes vous tient bien au chaud. Ces morceaux sont une incantation qui rappelle la marée au bercail avec une vague d'ambiance relaxante et électriquement sereine.
From the severely overdubbed mixtape of Johnnie Regalado:
Songs lifted from a forgotten book of sheet music re-employed as a diary. That special brand of after hours pop music that draws on the best moments of the era when home taping should've killed music. Take a dark ride on the abandoned psych carousel where sentiment and synth blur the lines of sound and vision
Du mixtape sérieusement repiqué de Johnnie Regalado:
(Du poisson Babel de Joel Mak)
Des chansons copiées d'un livre de partitions oublié sont réutilisés comme un journal intime. Le mélange spécial de la musique pop after hours, qui s'inspire des meilleurs moments de l'époque où l'enregistrement à domicile aurait dû tuer la musique. Montez à bord du carrousel psychédélique abandonné où le sentiment et le synthé brouillent les frontières entre le bruit et les images .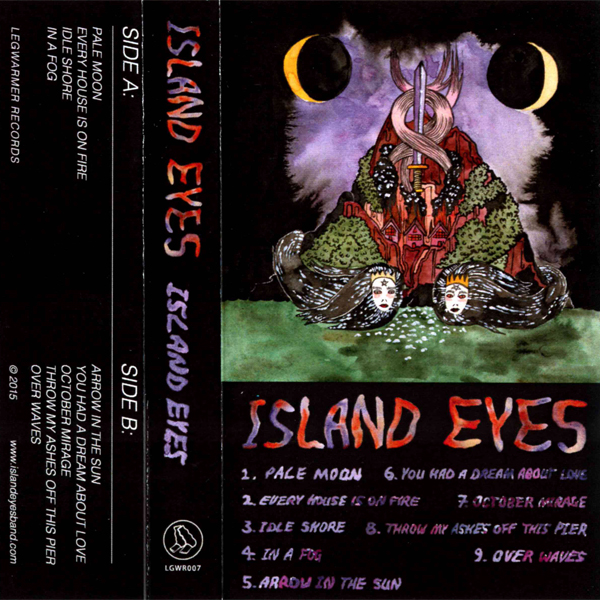 Island Eyes
Island Eyes
Victoria, BC
From the sea salt eyes of Johnnie Regalado:
These synths and drum machines have been programmed to love. The 1s and 0s migrate across the rolling drum lines, herded by delicately arranged strings. The engineer/composer of these whimsical songs has reinvented himself; his eyes now fully opened to the sea salt mist of island life. A seafaring cyborg who croons lullabies over the sound of a moored ship knocking against the dock. Gather round for the new era ballad.
Des yeux de sel marin de Johnnie Regalado:
(Traduit par les cornées brumeuses de Louis-Félix Pellerin de Chevigny)
Ces synthés et ces boîtes à rythmes ont été programmés pour aimer. Les mesures se succèdent et traversent des lignes de percussions naturelles, le tout suivi de cordes délicatement arrangées. L'ingénieur-compositeur de ces morceaux abracadabrants s'est réinventé; ses yeux maintenant totalement ouverts à la brume de sel marin de l'insularité. Un cyborg marin qui fredonne des berceuses au son des bateaux amarrés se heurtant au quai. Tous en cercle pour la ballade de la nouvelle ère.
Island Eyes – Every House Is On Fire
---