Tag: joel mak
From the severely overdubbed mixtape of Johnnie Regalado:
Songs lifted from a forgotten book of sheet music re-employed as a diary. That special brand of after hours pop music that draws on the best moments of the era when home taping should've killed music. Take a dark ride on the abandoned psych carousel where sentiment and synth blur the lines of sound and vision
Du mixtape sérieusement repiqué de Johnnie Regalado:
(Du poisson Babel de Joel Mak)
Des chansons copiées d'un livre de partitions oublié sont réutilisés comme un journal intime. Le mélange spécial de la musique pop after hours, qui s'inspire des meilleurs moments de l'époque où l'enregistrement à domicile aurait dû tuer la musique. Montez à bord du carrousel psychédélique abandonné où le sentiment et le synthé brouillent les frontières entre le bruit et les images .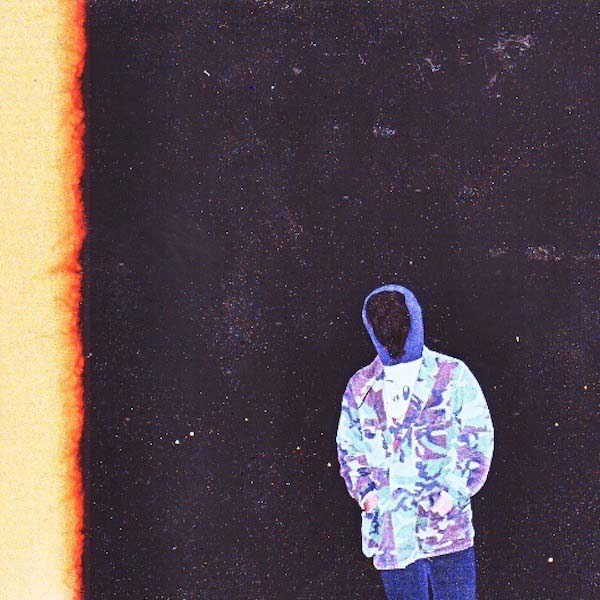 ACAB Rocky
Groups
Victoria, BC
From the grey clouds of Sara Bortolon-Vettor:
Victoria, BC's psych-punk project, ACAB Rocky take us by the heart and hands, allowing us to be happy being sad. Home recorded Groups is a demo compilation of the gloomy-joyous moments experienced on rainy days in the 1990s. Soulful and vulnerable vocals accompanied by lush harmonious guitar in, "Among My Own" bring out the sad-but-happy slacker in all of us. Stories of past lovers, never-ending house parties, bad trips and good trips come flashing back.
Des nuages gris de Sara Bortolon-Vettor:
(Du poisson Babel de Joel Mak)
Le projet psyché-punk de la Victoria en Colombie-Britannique, ACAB Rocky nous prend par le cœur et par les mains, et l'on se délecte d'être triste. Album enregistré à la maison, Groups est une compilation de démos qui saisit [les moments boudeurs-joyeux] vécus durant des jours pluvieux pendant les années 90. Les chants souls et délicats accompagnés de la guitare harmonieuse et luxuriante de la chanson « Among My Own » font ressortir le paresseux triste, mais heureux en chacun de nous. Des histoires d'anciens amants, de soirées sans fin, des mauvais et de bons voyages nous reviennent en mémoire.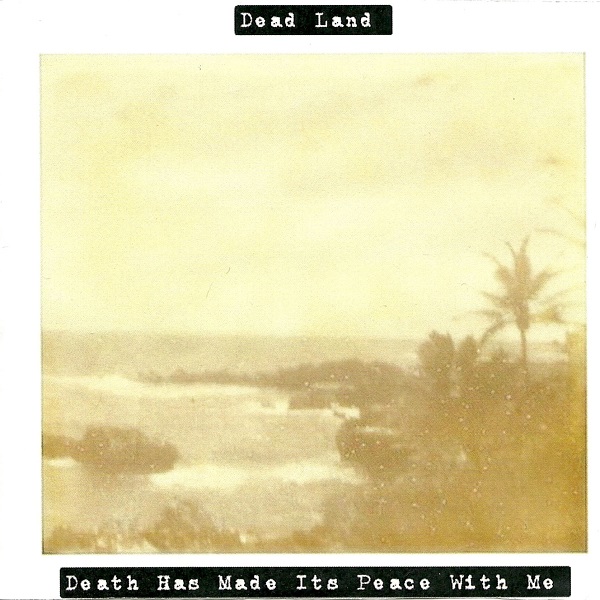 Dead Land
Death Has Made Its Peace With Me
(Self-Released)
Ottawa, ON
From the misguided handshake of Katie Jensen:
A shadow is following you. It bites at your heels, dragging exposed metacarpals across your skin. Its cheeks puff out with suspended breath, clammy and poised with droplets of mildew, begging for a kiss. It wants to be loved the way you loved yourself once.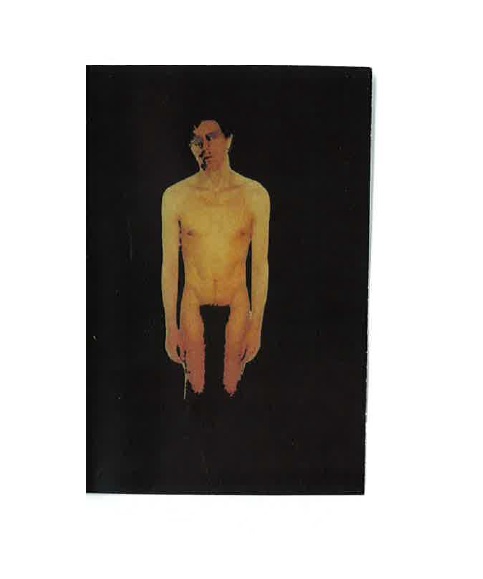 Così e Così
Being You Black Utopia
Montréal, QC
From the inherent narcissism of Griffin Martell:
To be yourself. A propositional existence that penetrates, wounds and bleeds. What is corporeality without violence? eros without death? And to negate or transcend? In the anonymity of 21st century life, Così e Così finds self while exiting self. A subject utterly alone in a vessel of flesh that enjoys and suffers and enjoys to suffer. With a cut and a caress, the I think is no more. You are you and I am me but what is real? #NOEXIST
Du narcissisme inhérent de Griffin Martell:
(Traduit par Joel Mak)
D'être vous-même. Une existence propositionnelle qui pénètre, blesse et saigne. Qu'est-ce que la corporéité sans la violence? L'éros sans la mort? D'annuler ou de transcender? Dans l'anonymat de la vie au 21e siècle, Così e Così trouve le Soi en sortant de soi. Un sujet totalement seul dans un corps de chair qui s'amuse et qui souffre et qui s'amuse à souffrir. Après une coupure et une caresse, le Je pense n'est plus. Vous êtes vous et je suis moi, mais qu'est-ce que la réalité? #NOEXIST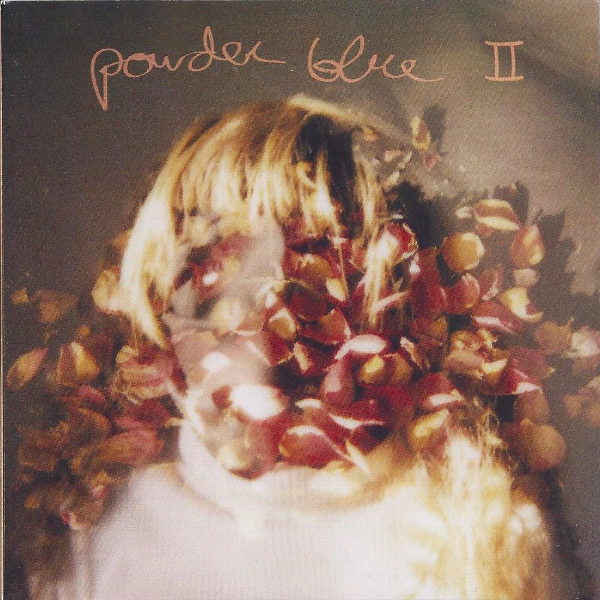 Powder Blue
II
Saskatoon, SK
From the waking life of Matthew Blenkarn:
Saskatoon psych–shoegazers Powder Blue patch listeners into a cryogenic dreamscape. Drums undergird shifting sonics with steady patterns that evoke a comforting stasis. Repeated lyrics and melodies float with found sound. Old memories slowly soak through your subconscious. Neurons fire again, as if awakening after a long coma. Powder Blue's second release feels like a lucid dream, but certainly won't induce sleep.
De la vie éveillée de Matthew Blenkarn:
(Traduit par Joel Mak)
De la vie éveillée de Matthew Blenkarn: Le groupe psych–shoegaze Powder Blue de Saskatoon plonge les auditeurs et auditrices dans un paysage onirique cryogénique. Les ondes sonores éphémères sont soutenues par le rythme stable et régulier de la batterie, évoquant ainsi un état d'inertie réconfortant. Des paroles et mélodies répétées flottent avec un son néanmoins solide. De vieux souvenirs traversent le tissu de ton subconscient. Des neurones se libèrent de nouveau, comme en s'éveillant d'un long coma. Le deuxième album de Powder Blue a l'air d'un rêve lucide, mais il ne vous fera certainement pas dormir.

Powder Blue – Sunfire Drug Haus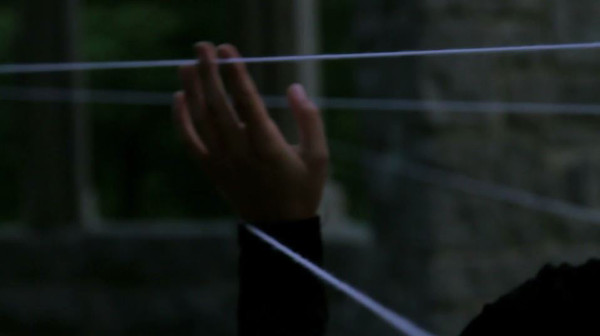 From the long quiet walk of Matthew Blenkarn:
Slow, long shots of a protagonist marching, waiting, and grasping are interrupted by rapid, stuttery cuts to primal images. Fire, spiders, smoke and more highlight the dynamic and energetic music behind them. A forest can be a quiet contemplative space, but in this video that's not so.
De la longue marche tranquille de Matthew Blenkarn:
(Traduit par le poisson babel de Joel Mak)
Des plans longs et lents d'un protagoniste qui marche, qui attend et qui saisit sont interrompus par des coupures stroboscopiques et rapides pour aller à des images primordiales. Du feu, des araignées, de la fumée et autres choses, mettent l'accent sur la musique dynamique et énergique qui joue en fond. Une forêt peut être un moine calme, mais dans ce clip, ce n'est pas le cas.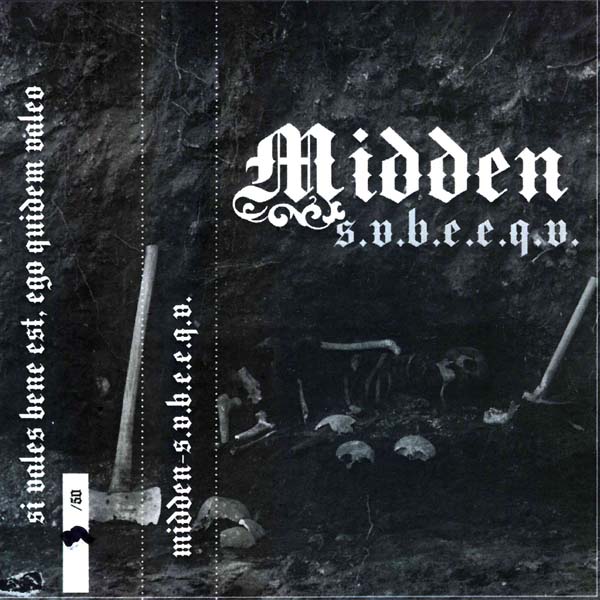 Midden
SVBEEQV
(Self Released)
Vancouver, BC
From the audible half life of Johnnie Regalado:
The crying decay of the things that leave us behind. The slow bellowing rot of excess need. An audible half-life oscillating around our physical existence. The immortal pulse of memory. Hold a relic of someone long gone against your ear and hear their message: If you're well, then I'm well too.
De la moitié audible de la demi-vie de Johnnie Regalado:
(Traduit par Joel Mak)
Des choses qui nous abandonnent et nous oublient se décomposent en pleurant. Le mugissement lent de la pourriture des besoins excessifs. Une demi-vie audible oscille autour de notre existence matérielle. Le pouls immortel de la mémoire. Tenez une relique de quelqu'un qui est révolu depuis longtemps à votre oreille et écoutez ce qu'il a à dire: Si vous allez bien, moi je vais bien aussi.
---