Tag: jessie stephenson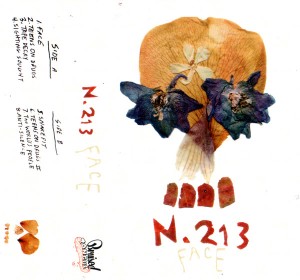 From the secret clubhouse of JT Stephenson:
Scanning radio frequencies and intermittent transmissions are the secret clubhouses of N.213. Nic Hughes, of Shearing Pinx and Isolated Now Waves fame, sets out solo, sharing fuzz, prose and distortion. Face's textural diversity will make any audiophile incessantly beg for passwords to secret downloads. The title track sounds like Gregorian choral odes sung through soup cans and strings, while "Tape Decay" feels like the artful recontextualizing of wind-rumble distortion on a Zoom. The tape's penultimate closure come from the Ginsbergian rattlings of "The World's People", haunting, confusing, and delighting eager ears.
Du clubhouse secret de JT Stephenson:
(Traduit par les transmissions intermittentes d'Andréanne Dion)
N.213. Nic Hughes, de Shearing Pinx et Isolated Now Waves, fait cavalier seul sous le nom N.213, partageant le fuzz, la prose et la distorsion. Après avoir fait l'expérience de la diversité texturale de Face, les audiophiles voudront à tout prix connaître les mots de passe des téléchargements secrets. La chanson éponyme rappelle des chants grégoriens chantés dans des boîtes de conserve reliées par des bouts de ficelle, alors que "Tape Decay" est plutôt une remise en contexte habile du son déformé du souffle du vent sur un enregistreur Zoom. L'avant-dernière chanson est "The World's People", dont les râles ginsbergiens hantent, déroutent et délectent les oreilles avides./p>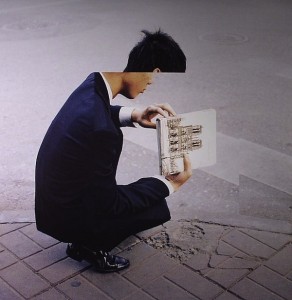 Hot & Cold
Border Area
Toronto, ON
From the slinking tendrils of JT Stephenson:
If you sonically fused James Chance's vocals with Lydia Lunch's delivery, threw it in a band with a fuzzier hybrid of Arto Lindsay and Mark Cunningham, and let Alan Vega call the production shots, you'd have an alienating brew of No Wave stew stirred by the godfathers and mothers themselves. Or, you'd have Border Area. These tendrils have slunk far from the '70s and entwined around Hot & Cold, the ultimate host, and their brilliantly addictive opulent minimalism. The downstroke lethargy and drum machine apathy throughout is a humble testament to these psychic siblings' neo No Wave genius.
Des vrilles furtives de Jessie Stephenson:
(Traduit avec l'approche New Wave de Dominic Mpilé et de Nicolas Coutlée)
Si on fusionnait la voix de James Chance à celle de Lydia Lunch, qu'on ajoutait au groupe une sorte d'hybride plus fuzzé de Arto Lindsay et de Mark Cunningham et qu'on laissait Alan Vega aux commandes de la production, il en résulterait une bouillie aliénante de No Wave servie par les chefs eux-mêmes. Ou encore, on aurait Border Area. Ces vrilles se sont étendues bien au-delà des années 1970 pour s'entortiller autour de Hot & Cold, l'hôte ultime, et son génial minimalisme opulent et infectieux. La profonde léthargie et la machine rythmique apathique qui en émanent sont un modeste témoignage en l'honneur de ces frères et sœurs psychiques, génies du néo-No Wave.
Hot & Cold – No Dreams Tonight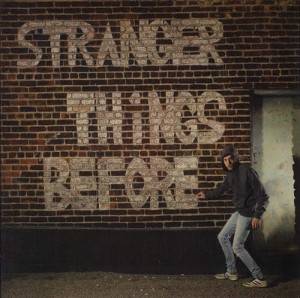 Rakam
Stranger Things Before
(Self Released)
Montreal, QC
From the precipitated groove of Jessie Stephenson:
Channeling the spirit of disco, funk and library music, Rakam conjures visions of nocturnal metropoles splashed with neon pink, gold and green. Stranger Things Before makes 14 offerings of back-alley side-stepping and finger-snapping melodies that haunt brains and headphones. Synths make passage from the realm of the smooth to the crispy, carried by portly bass expressions. Peppered throughout by direct communications with the organic, the occasional innocent guitar peeks out, if only to hide upon arrival of the precipitating groove. A veritable spectre of Montrealean cool.
Du groove précipité de Jessie Stephenson:
(Traduit par la poudre d'escampette de Nicolas Coutlée)
Puisant à même l'esprit du disco, du funk et de la « library music », Rakam convoque des visions de métropoles nocturnes éclaboussées de néons roses, dorés et verts. Stranger Things Before présente 14 offrandes de mélodies de voyous de ruelles et de claquements de doigts qui hantent les cerveaux et les casques d'écoute. Les synthés passent du royaume du langoureux au croustillant, portés par de généreuses courbes de basse. Pimentée d'un bout à l'autre par ses liens directs avec l'organique, la musique laisse poindre à l'occasion une guitare innocente, seulement pour se terrer de nouveau à l'arrivée du groove précipité. Un véritable spectre du cool montréalais.
---