Tag: Jesse Osborne-Lanthier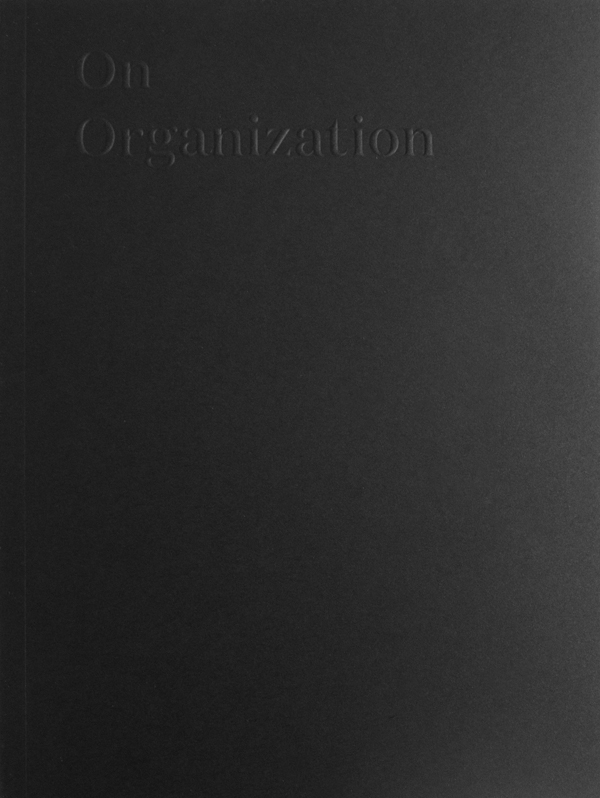 The H and Madison Dinelle
On Organization
Montréal, QC
De la P.L.U.R.alité de Jesse Locke:
(Traduit par Jessica Grenier)
Ces bips des profondeurs marquent une transition pour Francesco De Gallo et Jesse Osborne Lanthier, qui passent du criard au kosmische, de l'électroacoustique au techno étranger. On Organization, qui est une collaboration audio-vidéo avec la photographe Madison Dinelle, dissèque leur processus créatif/déconstructif en monochrome épuré. Depuis, le duo a bien évidemment poursuivi sa route vers de nouveaux sons et de nouveaux noms, grattant inlassablement devant l'immensité de l'inconnu.

The H and Madison Dinelle – Chaos

The H and Madison Dinelle – Balance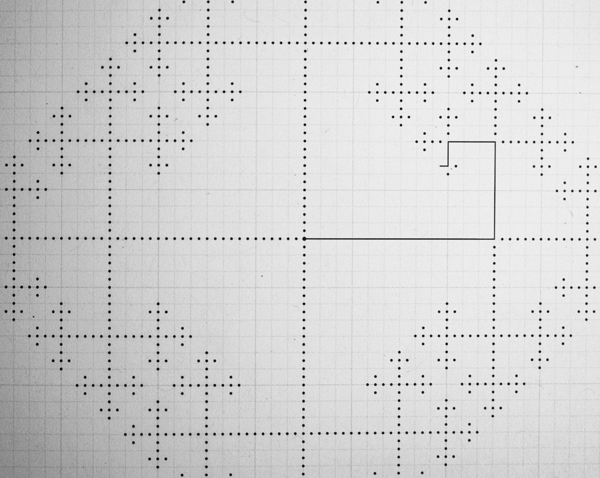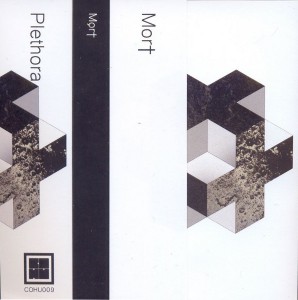 Mor†
Plethora
(La Cohu)
Montréal, QC
From the transdimensional portal of Javier Fuentes:
Renowned audio scientists Jesse Osborne-Lanthier, Samuel Vipond and Matthew Wadell have been working on new reality bending technologies catering to the burgeoning extraterrestrial marketplace. Working in state of the art circuit-bending laboratories funded by interplanetary arts grants, they've decided to release their annual shareholders report in the form of a 40 minute tape. Having travelled through the transdimensional portal themselves, they have included field recordings from nymph colonies and other distant systems. Their intricate synth manipulations chronicle this meta exploration through warbling frequencies and static squalls that build and unravel like a pinball machine on autopilot. Recent stock reports point to a high demand for these groundbreaking works, so hurry up and tune in before the signal gets overrun.
Du portail transdimensionnel de Javier Fuentes:
(Traduction par Jacinthe Laplante)
Les célèbres scientifiques du son Jesse Osborne-Lanthier, Samuel Vipond et Matthew Wadell travaillent sur des technologies qui altéreraient la réalité afin de répondre au marché extraterrestre en pleine croissance. Bossant dans des laboratoires de pointe du circuit bending financés par des subventions interplanétaires en arts, ils ont décidé de publier leur rapport annuel aux actionnaires sous la forme d'une cassette de 40 minutes. Ils y incluent des enregistrements de colonies de nymphes et d'autres lointains systèmes captés lors de leurs propres voyages dans le portail transdimensionnel. Leurs manipulations complexes des synthétiseurs racontent cette métaexploration à l'aide de fréquences gazouillantes et de rafales de parasites qui se construisent et se défont comme une machine à boule sur pilote automatique. Selon les derniers rapports d'inventaire, il y a une forte demande pour ces œuvres révolutionnaires, alors hâtez-vous d'être à l'écoute avant que le signal ne disparaisse.
The Analog Teeth Stew
The Analog Teeth Stew
Hull, QC
From the turbulent currents of Trevor Blumas:
There must be something in the water in Hull these days. The Analog Teeth Stew is yet another project spewing forth from the turbulent currents of the Ottawa river, bringing with them a certain sci-fi bleakness: a Tarkovsky-esque take on the genre, if Tarkovsky was rendered incapacitated and instead forced to direct from inside the chamber of an iron lung. Recorded using mostly analog instruments, the result is something like an android with a human heart trying to envision Bel Geddes' Futurama with an apocalyptic, algorithmic mind incapable of imagining a tomorrow. As such, the future seems to end here: in a entangled orgy of circuitry and electromagnetic drone. Think Sunn O))) meets these guys, if their programmer were to mysteriously die and leave them to their own devices.
Des courants tumultueux de Trevor Blumas Trevor Blumas:
(Traduit par le court-circuit d'Andréanne Dion)
Il doit y avoir quelque chose dans l'eau à Hull ces temps-ci. The Analog Teeth Stew est le plus récent projet à émerger des courants tumultueux de la Rivière des Outaouais, amenant avec eux une désolation propre à la science-fiction : une approche du genre digne de Tarkovsky , si Tarkovsky devenait invalide et était forcé de travailler depuis l'intérieur d'un poumon d'acier. Enregistré en utilisant principalement des instruments analogiques, l'album qui résulte est un peu comme un androïde doté d'un cœur humain, qui tente d'imaginer l'exposition Futurama de Bel Gedde avec un esprit apocalyptique et algorithmique incapable de concevoir un futur. En soi, le futur semble s'arrêter ici, dans une orgie entremêlée de circuits et de bourdonnements électromagnétiques. Pensez à un mélange entre Sunn O))) et ce groupe, si leur programmeur mourrait dans des circonstances mystérieuses et qu'ils devaient se débrouiller seuls.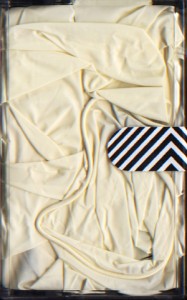 Escapists
HPPD Island
Montreal, QC
From the archipelago of Jesse Locke:
Swaddling their inaugural cassette in a surgical glove cocoon, Montreal's newest modular synth and electronics power duo scramble brains like Ramsay does eggs. The inspired mind-meld of Frank "Hobo" De Gallo and Jesse "Meat Parade" Osborne-Lanthier oozes from ear to ear with effervescent washes, high-pitched squeaks and interplanetary gabber in a post-space-rave chillout room. The totemic objects encased within offer a time capsule from the year 2046. O.R. They?
De l'archipel de Jesse Locke: (Traduit par Odile Leclerc)
Emmaillotant leur cassette inaugurale dans un cocon de gants chirurgical. La plus récente synth modulaire de Montréal et l'électronique duo en puissance brouillent les cerveaux comme Ramsay le fait pour des œufs. La fonte d'esprit inspiré de Frank ''Hobo'' De Gallo et "Meat Parade" de Jesse Osborne Lanthier suintent d'oreille à oreille avec des lavages d'effervescence, des grincements aigues et de gabber interplanétaire dans une pièce de détente de rave post espace. Les objets de totem enfermés dedans offre une capsule temporelle de l'année 2046. O.R-t'ils?
Escapists – An Ergoline Sky (excerpt)
---