Tag: jesse locke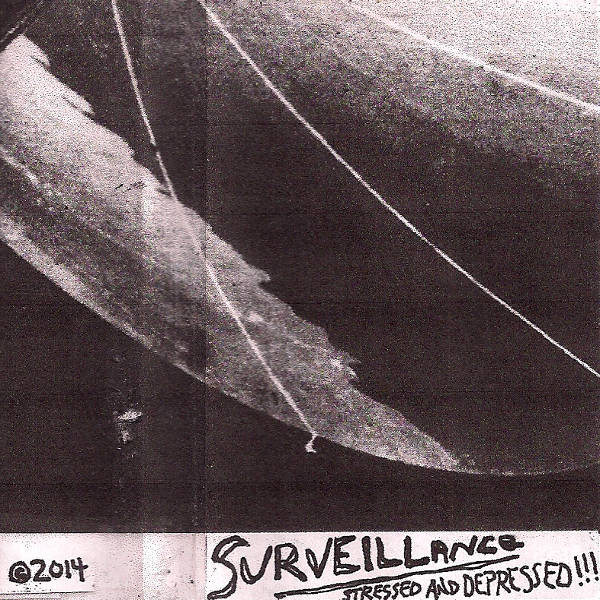 Surveillance
Stressed and Depressed
(Self Released)
Halifax, NS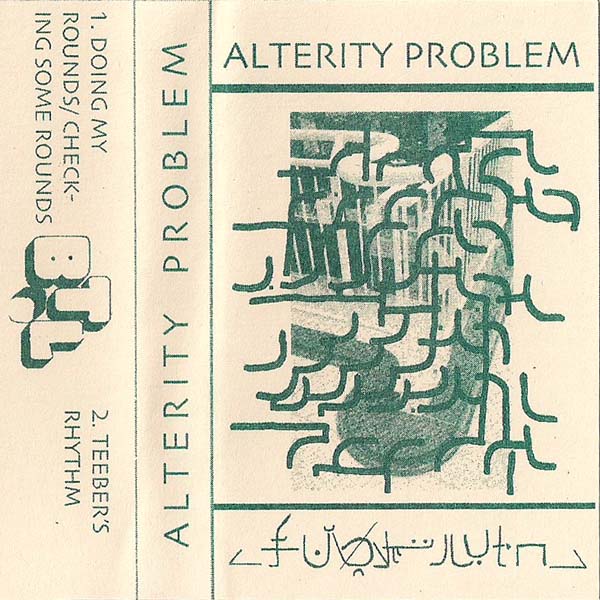 Alterity Problem
Doing My Rounds/Checking Some Rounds
Toronto, ON // Montréal, QC
From the moonboots of Jesse Locke:
The final release from Alterity Problem is a long-distance collabo from the long-running duo of burner mind Alex Moskos and beloved avant-comedian Joel Taylor. Before tragically succumbing to pancreatic cancer — "an old man's disease" writes Moskos in his lengthy, love-filled liners — the late Taylor laid down the guts for this skeletal squelch heater, "copping the groove" from a moony disco mix and rounding out into the infinite.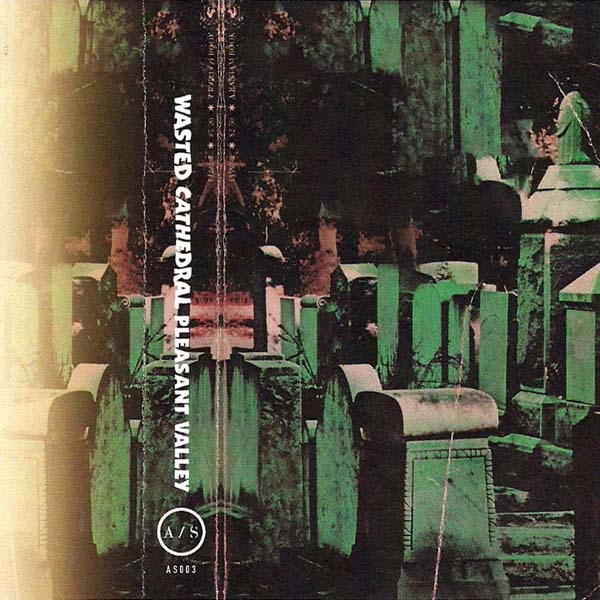 Wasted Cathedral
Pleasant Valley
Saskatoon, SK
From the plastered piety of Jesse Locke:
Toon Town toiler Chris Laramee of Shooting Guns renown wafts out another late nite smoke ring from his solo-tripper guise. Woozing organs, twinkling synths and strange strings drift under a dense fog of disintegrating drone, but the real side-steps are the blown breaks of opener "Munroe and 17th". The flip is a sidelong tone-float joined by fellow SK journeyman Chad Munson. Pleasant indeed…
De la piété emplâtrée de Jesse Locke:
(Traduit par Jessica Grenier)
Le travailleur infatigable de Shooting Guns, Chris Laramee, de Saskatoon, expulse un nouvel anneau de fumée nocturne sous le couvert de son trip solo. Instruments suintants, cordes étranges et synthétiseurs scintillants dérivent sous un épais brouillard de drone désintégré, mais les fractures éclatées de « Munroe and 17th » se démarquent particulièrement. Le revers est un long surf tonal auquel se joint un autre voyageur de Saskatoon, Chad Munson. C'est très plaisant à entendre.

Wasted Cathedral – Pleasant Valley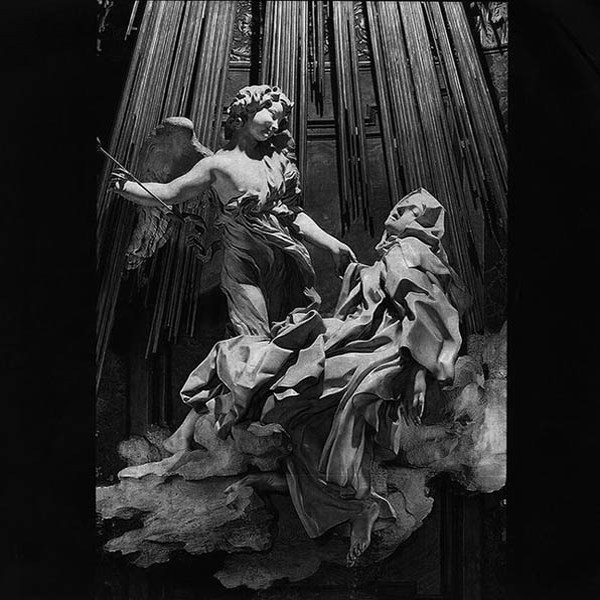 Birds of Paradise
The Little Death
Montréal, QC
From the glossy mantle of Jesse Locke:
The inexhaustible Roy Vucino (Red Mass, PyPy,and don't forget about Puke Eyes) swirls on another cloak for this smoked out folk/psych collaboration with Hannah Lewis. Plowing the same ground as Red Mass's split with Cindy Lee, this single-sided 7" digs in deep with mournful strings, harmonica and even mandolin. Wild roses grow in the most unexpected places.
Du manteau brillant de Jesse Locke:
(Traduit par Roy Vucino)
L'inépuisable Roy Vucino (Red Mass, PyPy, et sans oublier Puke Eyes) change sa direction musicale sur cette collaboration folk/psychédélique avec Hannah Lewis. Le premier 7" de Birds of Paradise, qui n'a qu'une seule face, est dans le même esprit que le 7" de Red Mass avec Cindy Lee. Les arrangements de violons, l'harmonica et la mandoline lui donnent une certaine profondeur qui nous plonge dans la tristesse. Les roses sauvages continuent de pousser dans les endroits les plus inattendus.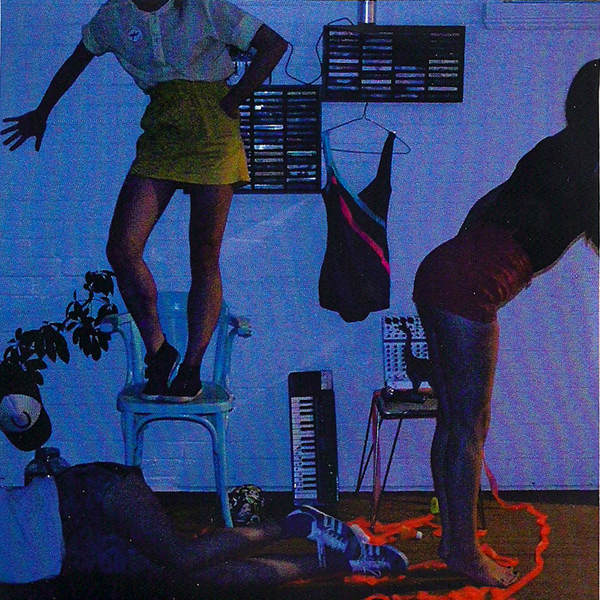 R U Real
R U Real
(Inyrdisk)
Montréal, QC
From the mécanique movement of Jesse Locke:
R U Real is a daydream in fluorescent from the flickering minds of JLK, YlangYlang and one half of Square. The trio's pitch-shifted sass-raps bounce from chipmunk Quasimoto to 'luded-out Olsen Twins as sputtering beatscapes and amorphous samples liquefy into neon cream soda. Real talk…
Du mouvement mécanique de Jesse Locke:
(Traduit par le pseudonyme inquiétant de Mata Hari)
R U Real c'est la rêverie fluorescente provenant des cerveaux grésillants de JLK, YlangYlang et de la moitié de Square. Le rap désinvolte pitch-shifté passe du chipmunk à-la-Quasimoto aux jumelles Olsen sur la drogue tandis que des bulles de rythmes éthérés et de samples amorphes se liquéfient dans un crème soda néon. Real talk…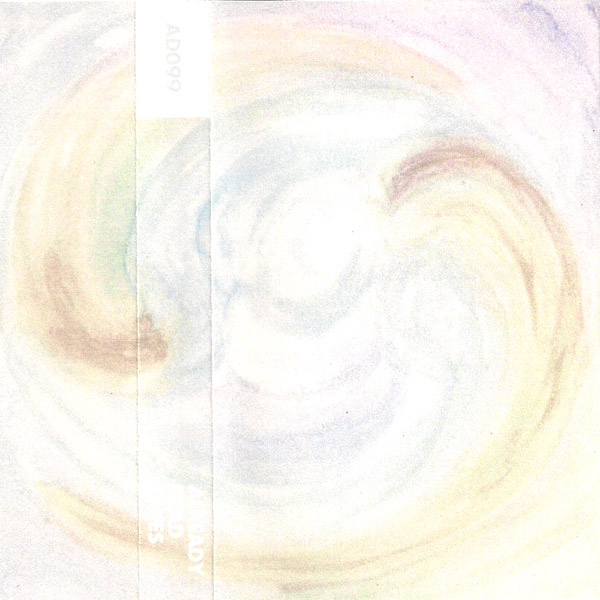 Tired Wires
Hark
Toronto, ON
From the heart murmurs of Jesse Locke:
The shivering ambience of Tired Wires' Hark illuminates a portal into a pastel cave where sonic stalactites sparkle like chandeliers. Tranquilized tone floats guide the ear into ever-deeper corridors, as whispers and hums hover in the gem-light with a glacial pace approaching -200 KBD. One soft-footed turn reveals a haunted piano with no hands at its keys, twinkling along to a tune older than time itself.
Du souffle au coeur de Jesse Locke:
(Traduit par Jacinthe Laplante)
L'atmosphère frissonnante de Hark de Tired Wires illumine une porte vers une grotte couleur pastel où des stalactites soniques brillent comme des chandeliers. Des flots de sonorité apaisés guident l'oreille vers des corridors toujours plus profonds, pendant que des chuchotements et des bourdonnements flottent dans la lumière brillante à une vitesse glaciale approchant les -200 KBD. En se tournant tranquillement, on voit un piano hanté – il n'y a aucun doigt sur le clavier – jouant un air plus vieux que le temps.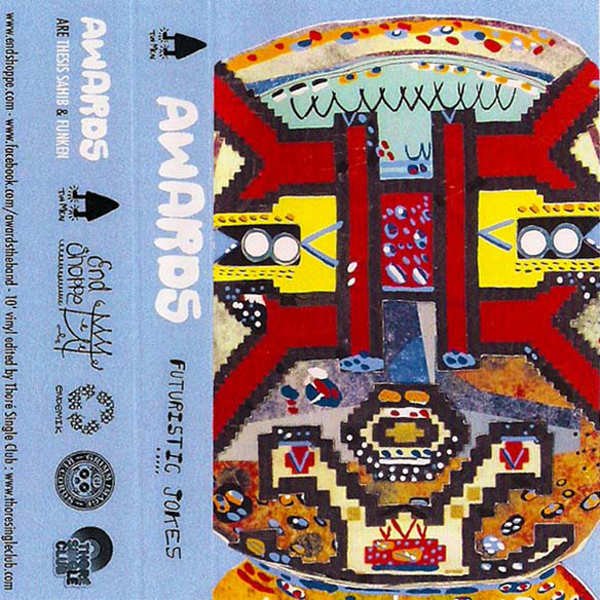 Awards
Futuristic Jokes
London, ON
From the tin can telephone of Jesse Locke:
Robo-rapper / globe-trotting artist Thesis Sahib bobs and weaves through lyrical tongue twisters on this collaboration with France's Funken. Playful beats and sumptuous samples are the backdrop for a lilting blizzard of non-sequiturs, blending surreality with the primordial spasms from which he was borne.
Du téléphone en boîtes de conserve de Jesse Locke:
(Traduit par Jessica Grenier)
Sur cette collaboration avec le Français Funken, le rappeur-robot/artiste globe-trotteur Thesis Sahib oscille au gré de virelangues lyriques. Rythmes enjoués et extraits somptueux forment le paysage d'un blizzard chantant de non sequitur, mélangeant l'irréalité au spasme originel qui l'a porté.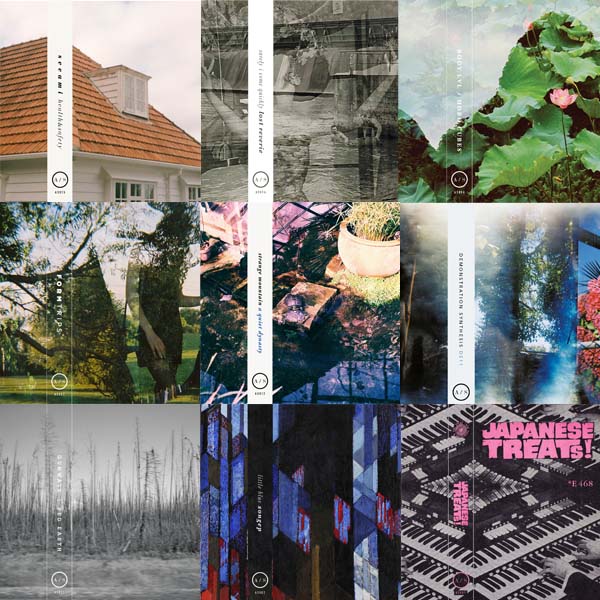 Adhesive Sounds
Edmonton, AB // Toronto, ON
From the pleasant valley of Jesse Locke:
Adhesive Sounds pulled up to the cassette club in style this spring with an ambitious 10-release batch hitting the decks. A/S architect Kelly Chia is an Albertan expat splitting his time between Edmonton and Toronto, with diverse releases from artists spanning the distance in between. He likens the label's offerings to "tuning into radio waves from an alternative world", gluing together Form's mutant techno, Hobo Cubes' eerie electroacoustics, the swooning samples of Surely I Come Quickly and so much more. We dropped Kelly a quick set of questions to get the scoop on his prolific activities and plans for the future.

Surely I Come Quickly – Angkor

Hobo Cubes – Semblance, Is Ripe With Blooming Gestures
Jesse Locke: Adhesive Sounds seemed like it emerged out of nowhere in April with a fully realized sonic and visual aesthetic. How long had you been scheming before launching the label, and what inspired you to take the plunge?
Kelly Chia: Time was definitely on my side, as I was affected with a disorder of the immune system keeping me housebound for a large period of this past year. Having to drop school and unable to leave the indoors, I was forced to find some kind of outlet, project, activity.
I started listening to more ambient, experimental, and soundscape music during this time. I was getting big into stuff by John Carpenter and Alan Howarth, John Cage, Erik Satie… a lot of film scores and works by modern composers.
Design and music to me have always had a special relationship. Particularly when you think of some of the seminal record labels. To me, the look is just as important and inspiring as the sound. The imagery provides an atmosphere and suggests an overall mood. It creates a distinct style or aesthetic. A good record cover should reflect the music.
I'm a big fan of Vaughan Oliver's 4AD sleeve designs – abstract, dreamlike, elegant – his work defines 4AD as much as the music. Peter Saville, who created the art for Factory Records, is another favourite of mine.
Music has always been a huge part of my life and starting a label has always been on the top of my "to do" list. Cassettes tapes are more affordable to produce than vinyl and have a warmth that is missing from digital and CDs. So when it came to put a label together it was just following my intuition and placing the right pieces in order.
Two of the releases from your first batch, Wasted Cathedral's Pleasant Valley and Japanese Treats' *E 468, feature solo side-projects from better known bands/artists (Shooting Guns and Ben Disaster, respectively). Do you put any stock into releasing music from projects that people may not be familiar with?
Growing up in the age of cassette tapes and compiling mix tapes, it was always exciting to discover and share up and coming acts or obscure tracks with others.
Side projects are interesting because you're giving an opportunity for listeners to hear another side of an otherwise familiar artist's work. It's almost like tuning into radio waves from an alternative world.
You've also had a strong slate of releases from prairie-based artists including the two previously mentioned, plus Evan A. James from Edmonton and two different guises of Saskatoon's Will Kaufhold (Body Lvl and Form). Coming from Edmonton yourself, do you feel it's important to represent regions that may be overlooked in other parts of the country?
I think it's important to provide a platform for people to check out work by artists in regions that are typically overlooked. I owe a lot of gratitude to the independent shops that introduced me to some of my favourite bands.
I certainly think one's surroundings have a profound influence on their outlook, interests and any creative work they produce. Maybe to a lesser degree now than the time before the internet, instant news and social media, but even TV and radio were massive then. Still, where you live – its structures, people, and particular places – are going to have a huge influence on artists and the work they produce.
You've recently made the move to Toronto, although I understand you're back out west at the moment. What sorts of differences have you noticed in the local scenes on both sides of the country?
Although geographically isolated, Edmonton should be recognized for its all-ages shows and tight-knit music scene. Everyone is usually well acquainted with each other and bands mix socially and creatively. The scene in Toronto seems to be more divided. You don't see too many shows with a wide range of musical acts. Noise bands tend to play with other noise bands, for example. You see that with the audiences, too.
You've also done tapes for some Montreal heavy-hitters: Demonstration Synthesis and the almighty Hobo Cubes. How did you hook up with them?
Shortly after his second release on Rotifer, Danny (Demonstration Synthesis) was looking to unleash a series of recordings for a fairly new project he's been working on at the time. Adhesive Sounds was just starting out and happened to be one of the labels he approached. We have since released three tapes (DS3 + DS8 + DS11) by Demonstration Synthesis. DS11 was released in late September.
During talks of finalizing plans on a new tape release by Form, Will had also been looking for a physical release for his work with Body Lvl, which he collaborates with his pal Metha Youngs. Citing the almighty Hobo Cubes as a heavy influence, we decided it would be a perfect opportunity to approach Frank for a track to compliment theirs on the b-side.
Your latest tape from the California-based artist Memory Leaks Onto The Rug also bucked the Canadian-only trend. I appreciate the personalized aspect of his 'recycled' releases in super limited editions, and saw the album you put out was originally a CDr edition of 1. Is this ephemeral nature coupled with the mysterious source material of his music part of the appeal for you too?
It is but it isn't. The record sleeve was a very democratic way of inspiring listeners through art and design. Music packaging has become very specialized. Even though I do appreciate limited edition and special releases, I much prefer the idea that it used to be available to everyone.
For me there has always been an appeal for discovering a title at a local record shop or the excitement of mail ordering and anticipating the arrival of a package. Although digital music files are much more convenient and take up less space, records and their packaging are important because the designs and images created provide a certain mystique offering a more memorable product.
The all-over prints of your j-cards are especially handsome. Do you handle the visual aspect of the label as well?
Visually I was striving for consistency in approach with care and quality. Attention to detail with the layout and typography. I tend to gravitate towards photo-based images with the current releases. Quite a few of them feature awesome photography by Will Kaufhold (Form, Body Lvl).
You've been cranking out releases at a pretty furious pace. Do you plan to maintain that?
With a new school year on the horizon, I'll have a little less time to focus on the label but I definitely plan to remain active with releases. It has been a busy time for A/S with releases by Gunwale, Strange Mountain, Wether, Demonstration Synthesis, Seeami and Surely I Come Quickly coming out on Cassette Store Day. Also, releases by James Benjamin, Mark Aubert and Dj Dj Tanner are due out later this year.
I had a chance to collaborate on a project titled Today with Ian Martin in Edmonton this summer at his amazing Twilight Living Room studio. Hoping to have that released later this year / early 2015.
What does the future hold for A/S?
Sometime in the new year, A/S would also like get into producing printed matter, possibly a magazine. Also maybe introducing the lathe-cut record format for certain releases in the distant future.
---
Adhesive Sounds discography (to date)
AS001 – Japanese Treats – *E 468
AS002 – Little Blue – Songep
AS003 – Wasted Cathedral – Pleasant Valley
AS004 – Demonstration Synthesis – DS3
AS005 – Evan A. James – s/t
AS006 – Body Lvl / Hobo Cubes – Split
AS007 – Form – Trips
AS008 – Karl Fousek – Codicil
AS009 – Memory Leaks Onto The Rug – OOOOOOOOO
AS010 – Demonstration Synthesis – DS3
AS011 – Gunwale – Red Earth
AS012 – Strange Mountain – A Quiet Dynasty
AS013 – Wether – Alien Lizard
AS014 – Demonstration Synthesis – DS11
AS015 – Seeami – Health & Safety
AS016 – Surely I Come Quickly – Lost Reverie
De la vallée plaisante de Jesse Locke:
(Traduit par Jacinthe Laplante)
Le printemps dernier, Adhesive Sounds a fait une entrée remarquée dans le clan des cassettes en mettant sur les tablettes une ambitieuse série de 10 enregistrements. L'architecte d'A/S, Kelly Chia, est un ex-Albertain qui partage son temps entre Edmonton et Toronto, des morceaux de divers artistes chevauchant la distance entre les deux. Il met en parallèle les offres du label et le fait de « se brancher aux ondes radiophoniques d'un monde alternatif », en mettant ensemble la techno mutante de Form et l'étrange électroacoustique de Hobo Cubes, les échantillons qui font tomber en pâmoison de Surely I Come Quickly et tant d'autres. Nous avons posé quelques questions à Kelly pour en apprendre davantage sur ses activités prolifiques et ses plans pour l'avenir.

Surely I Come Quickly – Angkor

Hobo Cubes – Semblance, Is Ripe With Blooming Gestures
Jesse Locke : On dirait qu'Adhesive Sounds est sorti de nulle part en avril avec une esthétique visuelle et acoustique pleinement accomplie. Combien de temps avez-vous mis à organiser le label avant de le lancer? Qu'est-ce qui vous a convaincu de faire le saut?
Kelly Chia : Le temps a joué en ma faveur. L'année dernière, j'ai souffert d'une affectation du système immunitaire qui m'a obligé à rester à la maison pendant de longues périodes. J'ai dû abandonner l'école, et je ne pouvais pas sortir à l'extérieur. Je devais donc trouver un exutoire, un projet, une activité.
Je me suis alors mis à écouter plus de musique d'ambiance, expérimentale et de paysage sonore. Je me suis surtout intéressé à John Carpenter, à Alan Howarth, à John Cage, à Erik Satie… aux trames sonores et à des œuvres de compositeurs modernes.
Pour moi, le design et la musique ont toujours eu une relation particulière. Surtout si on pense à certains des labels précurseurs. Je crois que l'aspect visuel est tout aussi important et inspirant que l'acoustique. L'imagerie offre une atmosphère et suggère une ambiance générale. Elle crée un style ou une esthétique uniques. Une bonne pochette de disque devrait être le reflet de la musique.
J'admire beaucoup le design des pochettes 4AD de Vaughan Oliver (abstrait, onirique, élégant) – son travail définit 4AD autant que la musique. Un autre de mes favoris est Peter Saville qui a créé des illustrations pour Factory Records.
La musique a toujours fait partie de ma vie, et lancer un label a toujours été une priorité pour moi. Les cassettes coûtent moins cher à produire que les vinyles. Elles dégagent aussi une chaleur qui fait défaut au format numérique et aux CD. Quand le moment est venu de mettre sur pied un label, je n'avais qu'à suivre mon instinct et à mettre les bons morceaux aux bons endroits.
Deux cassettes de votre première série, Pleasant Valley de Wasted Cathedral et *E 468 de Japanese Treats, présentent des projets solos d'artistes de groupes plus connus (Shooting Guns et Ben Disaster, respectivement). Misez-vous sur la musique associée à des projets qui feront sortir les gens de leur zone de confort?
Comme j'ai grandi avec les cassettes, à faire des compilations, c'était toujours électrisant de découvrir de nouveaux artistes émergents et des morceaux indéfinissables, de les échanger avec d'autres. Les projets parallèles sont intéressants pour donner la chance à ceux qui écoutent d'entendre un côté insoupçonné du travail d'un artiste. C'est presque comme se brancher aux ondes radiophoniques d'un univers alternatif.
Vous avez aussi une liste solide de pièces d'artistes originaires des Prairies, dont les deux mentionnés plus haut, et Evan A. James d'Edmonton, et deux volets différents du Saskatoonais Will Kaufhold (Body Lvl et Form). Étant vous-même originaire d'Edmonton, croyez-vous qu'il soit important de représenter des régions qui sont ignorées ailleurs au pays?
Je crois qu'il est important d'offrir une plateforme où les gens peuvent trouver des artistes de régions qui sont normalement ignorées. Je suis très reconnaissant aux magasins de musique indépendants qui m'ont fait connaître certains de mes groupes favoris.
Je crois sincèrement que notre environnement influence profondément notre perspective, nos intérêts et tout ce que nous créons. Peut-être moins aujourd'hui qu'à l'époque avant Internet, l'actualité instantanée et les médias sociaux, quoique même la télé et la radio étaient importantes à l'époque. Malgré tout ça, votre milieu, sa structure, ses gens et ses lieux particuliers influenceront grandement les artistes et leurs créations.
Vous êtes récemment déménagé à Toronto, mais je comprends que vous êtes en ce moment dans l'Ouest. En quoi les scènes locales des deux côtés du pays sont-elles différentes?
Même si Edmonton est isolée géographiquement, elle devrait être reconnue pour ses spectacles pour tous les âges et sa scène musicale « tissée serrée ». En général, tout le monde se connaît bien et les groupes se fréquentent socialement et collaborent créativement. La scène de Toronto semble plus divisée. Il y a peu de spectacles offrant un large éventail de formations musicales. Les groupes noise ont tendance à jouer avec d'autres groupes noise, par exemple. C'est la même chose avec le public.
Vous avez aussi produit des cassettes pour des poids lourds de Montréal : Demonstration Synthesis et les tout-puissants Hobo Cubes. Comment les avez-vous rencontrés?
Peu après son deuxième album sur Rotifer, Danny (Demonstration Synthesis) voulait sortir une série d'enregistrements associés à un projet assez nouveau sur lequel il travaillait à l'époque. Adhesive Sounds en était à ses débuts et nous sommes un des labels qu'il a approché. Depuis, nous avons produit deux cassettes (DS3 et DS8) de Demonstration Synthesis, et une autre est en route. DS11 est sortie à la fin septembre.
Pendant des discussions à propos de l'achèvement d'une nouvelle cassette par Form, Will cherchait aussi à sortir, dans un format physique, ses enregistrements avec Body Lvl, sur lesquels il collabore avec son ami Metha Youngs. En faisant référence aux tout-puissants Hobo Cubes, nous avons décidé que c'était l'occasion parfaite pour approcher Frank et lui offrir une chanson pour agrémenter leur face B.
Votre dernière cassette du groupe californien Memory Leaks Onto The Rug va à l'encontre de la tendance uniquement canadienne. J'apprécie l'aspect personnalisé de ces sorties « recyclées » en éditions super limitées, et j'ai vu que l'album que vous avez produit était originalement une édition sous forme de CD-R unique. Est-ce que la nature éphémère associée au matériel source mystérieux de sa musique fait partie de ce qui vous attire aussi?
Oui et non. La pochette de l'album était une façon très démocratique d'inspirer les auditeurs au moyen de l'art et du design. L'emballage de la musique est devenu une spécialisation. Même si j'aime les éditions limitées et les sorties spéciales, j'aime encore plus l'idée que tout le monde y avait un jour accès.
J'ai toujours trouvé qu'il était attrayant de découvrir un album dans un magasin de musique local, ou enthousiasmant de commander par la poste et d'anticiper l'arrivée du colis. Même si la musique numérique est bien plus pratique et qu'elle prend moins de place, les disques et leur emballage sont importants parce que les designs et les images créés fournissent une certaine mystique offrant un produit plus marquant.
Les imprimés all-over des cartons des cassettes sont particulièrement beaux. Êtes-vous aussi responsable de l'aspect visuel du label?
Visuellement, je m'efforçais d'avoir une approche cohérente avec soin et qualité, un souci pour les détails en ce qui concerne la mise en page et la typographie. Pour les dernières sorties, j'ai tendance à être attiré par les images inspirées de photos. Un bon nombre d'entre elles mettent en vedette des photos géniales de Will Kaufhold (Form, Body Lvl).
Vous sortez des albums à un rythme d'enfer. Croyez-vous pouvoir continuer au même rythme?
La reprise des classes approche, j'aurai donc un peu moins de temps à consacrer au label, mais j'ai l'intention de rester actif. Les prochaines sorties de Gunwale, Strange Mountain, Wether, Demonstration Synthesis, Seeami et Surely I Come Quickly, dont l'album est sorti lors de la Journée de la cassette (Cassette Store Day), garderont A/S occupé au cours des prochains mois. On prévoit aussi sortir des albums de James Benjamin, Mark Aubert et Dj Dj Tanner plus tard cette année.
Cet été, à Edmonton, j'ai eu la chance de collaborer sur un projet intitulé « Today with Ian Martin » à son studio Twilight Living Room. On espère sortir ça plus tard cette année ou au début de 2015.
Quelles sont les perspectives d'avenir d'A/S?
Au cours de la nouvelle année, A/S aimerait commencer à produire des œuvres imprimées, peut-être un magazine. Peut-être offrir certains enregistrements en format vinyle dans un avenir rapproché.
---
Discographie d'Adhesive Sounds (à ce jour)
AS001 – Japanese Treats – *E 468
AS002 – Little Blue – Songep
AS003 – Wasted Cathedral – Pleasant Valley
AS004 – Demonstration Synthesis – DS3
AS005 – Evan A. James – s/t
AS006 – Body Lvl / Hobo Cubes – Split
AS007 – Form – Trips
AS008 – Karl Fousek – Codicil
AS009 – Memory Leaks Onto The Rug – OOOOOOOOO
AS010 – Demonstration Synthesis – DS3
AS011 – Gunwale – Red Earth
AS012 – Strange Mountain – A Quiet Dynasty
AS013 – Wether – Alien Lizard
AS014 – Demonstration Synthesis – DS11
AS015 – Seeami – Health & Safety
AS016 – Surely I Come Quickly – Lost Reverie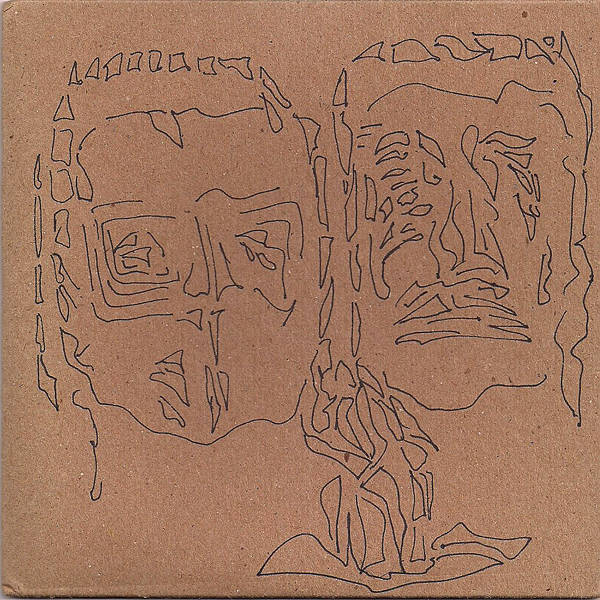 Montreal's cathodic cosmonauts Galaxius Mons chart a course for Heaven 17 and the top of the extraterrestrial charts with the self-transmitted CD single. Shuddering synths and drum machine debris spark the afterburners, as guest vocalists Anna Elbon and YouYourself&i guide the craft towards a pillowy landing. Pop!
Galaxius Mons
Outweigh the Pillared Masts
(Self Released)
Montréal, QC
From the billowing mizzen of Jesse Locke:
Montreal's cathodic cosmonauts chart a course for Heaven 17 and the top of the extraterrestrial charts with the self-transmitted CD single. Shuddering synths and drum machine debris spark the afterburners, as guest vocalists Anna Elbon and YouYourself&i guide the craft towards a pillowy landing. Pop!
De la misaine gonflée de Jesse Locke:
(Traduit par Matt LeGroulx)
Les cosmonautes cathodiques de Montréal tracent la voie pour Heaven 17 et le sommet des palmarès extraterrestres avec un disque monoplage diffusé de façon autonome. Les synthés frémissants et les débris de la boîte à rythmes déclenchent les chambres de postcombustion, pendant que les chanteurs invités Anna Elbon et YouYourself&i guident l'embarcation vers un atterrissage tout en douceur. Pop!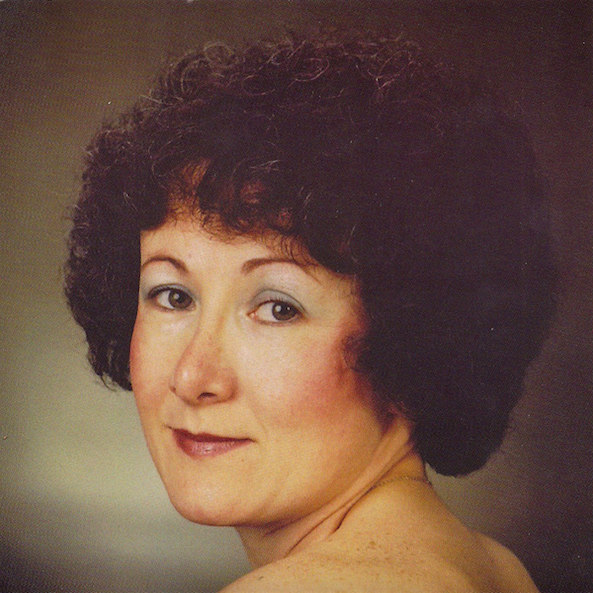 Madcap multi-disciplinarian Patrick Lundeen lets his freak flag flop on this blues-bothered barge. Ambling rambles, biker bar vamps and no-chops mopes stream underneath answering machine mom-talk of the most friendly variety. Turn off, tune out, drop in…
The Oblique Mystique
Sweet'in Law
(Self Released)
Montréal, QC
From the midnight creeps of Jesse Locke:
Do paintings dream of plastic feet? Madcap multi-disciplinarian Patrick Lundeen lets his freak flag flop on this blues-bothered barge. Ambling rambles, biker bar vamps and no-chops mopes stream underneath answering machine mom-talk of the most friendly variety. Turn off, tune out, drop in…
De la chair de poule de minuit de Jesse Locke:
(Traduit par Natalie Binda)
Est-ce que des toiles rêvent de pieds de plastique? l'artiste multi-disciplinaire de Madcap Patrick Lundeen laisse son côté excentrique ressortir sur cette barge soupçonnée de blues. Des radottements flâneux, des vamps de bars de motards et des lamentations limitées flottent sous la voix familière des plus amicales d'un répondeur. Fermez et débranchez tout…

The Oblique Mystique – Darcelle
---