Tag: jerry granelli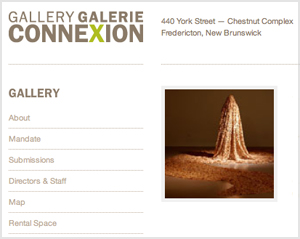 Various Artists
Celestial City 2011
Fredericton, NB
From the celestial vibrations of Aaron Levin:
In our endless pursuit of marganalized rockery, we often stumble upon incredibly inspiring sources of creative energy. Case in point: the tiny city of Fredericton, New Brunswick is celebrating the second year of their newest fringe-music festival: Celestial City. Housed in the All-Ages Art Space Gallery Connexion, the festival will play host to Weird Canada favourites: Jerry Granelli, Cat Bag, Transfixed, and Saint John-native Adam Mowery. Their manifesto is simple: provide an alternative space for experimental and fringe musics while Fredericton is caught-up celebrating the ancient twangs of jazz and blues. Celestial City's sweltering sounds will blanket Fredericton on September 16th and 17th, granting credence amongst Fredericton's lay-folk; indeed, the new wave has come.
Des vibrations celestas d'Aaron Levin:
(Traduit par Odile Leclerc)
Dans notre poursuite sans fin de rockage marginalisé, nous tombons souvent sur des sources d'énergie créative incroyablement inspirantes. Dans ce cas-ci : la minuscule vilel de Fredericton, Nouveau-Brunswick célèbre la deuxième année de leur nouveau festival de musique à part: Celestial City. Accueilli dans le All-Ages Art Space Gallery Connexion, le festival va jouer les hôte pour les favoris de Weird Canada: Jerry Granelli, Cat Bag, Transfixed, et le natif de Saint John – Adam Mowery. Leur manifeste est simple : fournir un espace altenatif pour les musiques marginales et expérimentales pendant que Fredericton est occupée à célébrer l'ancien accent de jazz et de blues. Les sons étouffants de Celestial City vont recouvrir Fredericton le 16 et 17 septembre, octroyant la foi parmi les laïcs de Fredericton; en effet, la nouvelle vague est arrivée.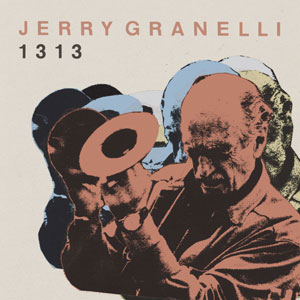 Jerry Granelli
1313
Halifax, NS
From the mallets of Aaron Levin:
This pre-hippie legend left jazz's softer pastures to join the Light Sound Dimension (LSD) ensemble. After a few marathons pairing amplified jazz with projection paintings (creating the first ever psychedelic light and sound event in 1967) Granelli made a few rounds with avant-heavyweights (read: Ornette Coleman, Anthony Braxton, et al) and suddenly sailing north to the sunny shores of Halifax for a full-time new age retreat. Having resided in Halifax since, it's surprising he never released a solo drum record and we're thankful the folks at Divorce Records were bold enough to capture Granelli's percussive journey. Weaving between rhythmic corridors and metallic shimmer, 1313 is a brilliant exploration of percussion, sound, and the secret lives of glimmering minds. Cerebral expansion guaranteed.
Des maillets d'Aaron Levin:
(Traduit par Maya Keshav)
Cette légende avant-hippie a quitté les pâtures plus douces du jazz pour devenir membre de l'ensemble Light Sound Dimension (LSD). Après quelques marathons qui jumelaient le jazz amplifié avec les peintures projetées (il a créé le premier événement psychédélique de la lumière et du son en 1967) Granelli a traîné un peu avec les poids lourd avants (ça veut dire Ornette Coleman, Anthony Braxton, et al) et soudainement il est parti à la voile vers le nord aux rivages ensoleillés de Hamilton pour une retraite plein-temps new-age. Depuis ce jour-là il habite à Halifax, et il est surprenant qu'il n'a jamais fait un enregistrement solo de la batterie. On est heureux que les gens à Divorce Records était assez courageux de saisir le voyage à percussion de Granelli. En zigzaguant entre les couloirs rythmiques et le chatoiement métallique, 1313 est une exploration brillante de la percussion, le son, et les vies secrètes des têtes scintillantes. Le gonflement cérébral est garanti.

Jerry Granelli – Shih – A Gathering of the Energy (from Sun Tzu)

Jerry Granelli – A Nice Bunch of Guys
---