Tag: Jean-Sebastien Audet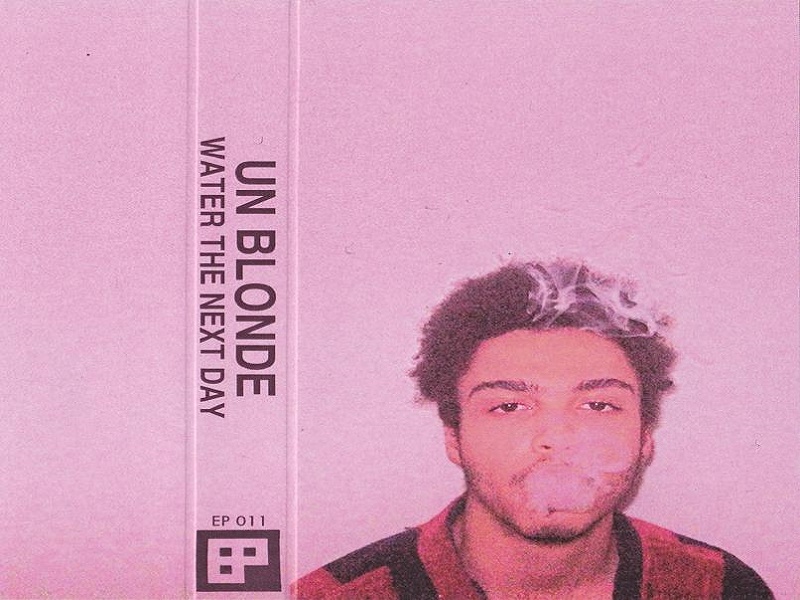 Un Blonde
Water the Next Day
Montreal, QC
From the Purple Rain of Trevor Angst:
Water the Next Day adopts the sounds of RnB-funk, neo-soul, jazz and psychedelic music to exhibit extremely encapsulating eclectic pop music. If Jean-Sebastien Audet and his work is a luscious new discovery to you, retracing the back catalog of Un Blonde might have you bewildered by the innovation. Water the Next Day sounds like Un Blonde picked up where Audet's latest Zouk Fuck left off. Where the shorter and punchy tracks entrance your evoked fields and the multitracked vocals are executed beautifully and soul-bearing. The guitar takes a back seat to make welcome to jazzy electric piano and shifting keys.
De la pluie pourpre de Trevor Angst:
(Du cumulonimbus rose de Julie Mayer)
Water the Next Day adopte les sonorités du RnB-funk, du neo-soul, du jazz et de la musique psychédélique pour exhiber une musique pop éclectique et encapsulante à l'extrême. Si Jean-Sébastien Audet et son œuvre sont pour vous une découverte inédite et attrayante, il se peut qu'en retraçant le fond de catalogue de Un Blonde, vous ayez été dérouté par son caractère innovant. Apparemment Water the Next Day de Un Blonde a repris là où le tout dernier Zouk Fuck en était resté. Les morceaux les plus courts et mordants ravissent vos potentiels évoqués et les chants enregistrés en multipiste sont joliment exécutés et transportent l'âme. La guitare s'efface pour laisser place au piano électrique jazzé et aux touches changeantes.
Un Blonde
Part of Us Both
Montréal, QC
From the mutant mind of Matthew Swann:
If you were to throw Jean Sebastien Audet's collected works into the underwater volcano that feeds off of experimental, DIY song niblets, there'd be enough fuel to boil all nine oceans. Fortunately that volcano only exists in this paragraph, so relax. Un Blonde trades in the post-Women angular guitar pop he frequents for four-track recorded, drone-R&B à la Teenage Mutant FKA Twigs. This outing melds enough whacked out four on the floor with motorik to incite a spastic Parc-ex shuffle.
De l'esprit en mutation de Matthew Swann:
(Traduit par le retour du gazon sous les pieds de Marie-Pier Chevrier)
Si vous pouviez lancer l'oeuvre complète de Jean-Sebastien Audet au coeur d'un volcan sous-marin se nourrissant d'expérimental, de DIY et de bouts de chansons, le carburant ne manquerait pas pour amener les neuf océans à ébullition. Heureusement, un tel volcan n'existe qu'à l'intérieur de ce paragraphe, alors pas de panique. Un Blonde trafique dans la pop des guitares angulaires post-Women qu'il fréquente, où s'enregistre en quatre pistes un R&B bourdonnant à la Teenage Mutant FKA Twigs. Cette excursion auditive fusionne suffisamment de défonce à s'en jeter par terre et de motorik pour déclencher un jeu de pied spastique digne de Parc-ex.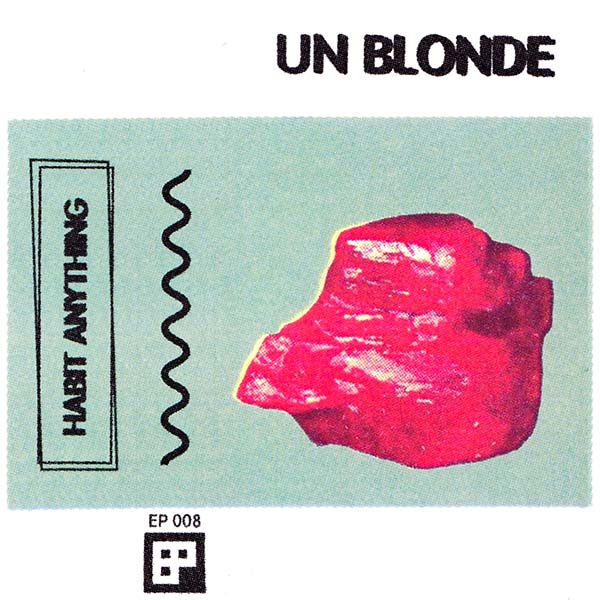 Un Blonde
Habit Anything
Montréal, QC
From the paisley brain of Hailey Celesse McCarthy:
Un Blonde has a way of posturing himself: sounds with elongated shapes and poses that contort themselves when becoming emotive. His first release with Egg Paper Factory, the undulous Habit Anything, is an exercise in bearing a body of work as a series of tableaus; some mangled and depraved, while others are backlit and casting shadows on the floor. Un Blonde manipulates form like he's taken lightning to a composition of parts, a prometheus pieced together on a slab by deft, scientific/witchcraft hands.
Du cerveau de cachemire d'Hailey Celesse McCarthy:
(Traduit par Jessica Grenier)
Un Blonde a une façon propre de se positionner par des sons aux silhouettes allongées et des pauses se contorsionnant sous l'émotion. L'ondoyant Habit Anything, son premier album avec Egg Paper Factory, fait l'exercice de présenter un ensemble d'œuvres comportant une série de tableaux. Certains sont pervers et mutilés, d'autres sont à contre-jour et projettent leurs ombres sur le sol. Un Blonde arrange les formes comme s'il avait été foudroyé par les parties d'une composition, un Prométhée assemblé sur une dalle avec habileté par les mains d'un scientifique/sorcier.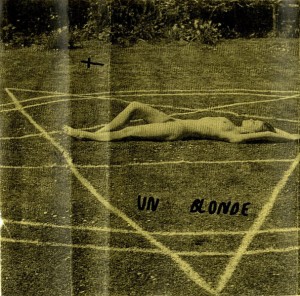 Un Blonde
Un Blonde
(Yew Nork)
Calgary, AB
From the imaginary landscape of Cassilou Landra:
Un Blonde is rock and roll for a new generation of spiritual cyber-punks: kids brought up on Ariel Pink, Tumblr gore blogs, and Gregorian chant. Bridging a gap between post-punk and pop balladry that I didn't know existed, the metallic swordplay of sounds intermingle with summer sing-a-longs and youthful longing to create a dense imaginary landscape of kaleidoscopic dissonance. "Spine" takes off with a rallying march that suggests a cavalcade coming through the city while closer "Spit" tells no lies about who it's been hanging out with down by the train lot. Un Blonde is dirty but warm; something worn but familiar; a time machine buried beneath an assembly line.
Des paysages imaginaires de Cassilou Landra:
(Traduit par Alike Harel)
Un Blonde, c'est du rock and roll pour une nouvelle génération de cyberpunks spirituels, de jeunes nourris au Ariel Pink, aux blogues Tumblr d'horreur sanglants et aux chants grégoriens. Le style du groupe fait le pont entre le postpunk et la ballade pop, dont j'ignorais l'existence. À l'escarmouche de sonorités métalliques s'ajoutent la comptine joyeuse et l'anticipation candide de la création finale : un paysage imaginaire dense, un kaléidoscope de dissonance. « Spine » commence sur un air de ralliement qui suggère la traversée d'une cavalcade dans la ville, alors que le dernier morceau, « Spit », ne cache rien au sujet de ceux qui ont traîné près du convoi de trains. Un Blonde est crasseux, mais chaleureux; un morceau usé, mais auquel on est accoutumé; une machine à voyager dans le temps enfouie sous une chaîne de montage.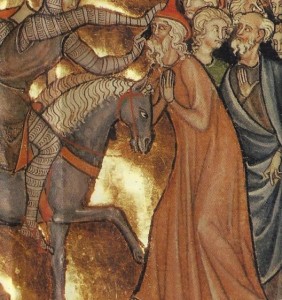 Faux Fur
Faux Fur
(Self Released)
Calgary, AB
From the not-so rough palms of Javier Fuentes:
Prairie turbines spin and sway to the odd patterns of an interstellar wind. Their movements are not uniform, each falling under the influence of a different timekeeper. The dissonant choreography confuses drivers passing through the area, with the FM radio perhaps serving as an antidote to the liberation that awaits outside. The day gets longer and inevitably forces a few travellers to stop and take a break. Looking out at the swinging blades, the rotations entrance and melt into a projection of the mind. A strong gust pushes the body off balance and it finds itself in the midst of a growing rhythm. Every change is felt now, the pace picking up in search of a new pattern for communicating with the cosmos. The sun falls below the horizon and the ensuing calm opens the eyes to a different vision. The scene here has no spinning blades in sight, just fingers running sprints across strings while a crowd sways to interlocking notes that talk in youthful excitement. Their conversation is a joy to behold.
Des palmes pas si rêches de Javier Fuentes:
(Traduit par les lames tournoyantes de Hugo Hyart)
Les éoliennes de la prairie tournent et se balancent au rythme d'un vent interstellaire étrange. Leurs mouvements ne sont pas uniformes, chacun d'entre eux étant influencé par un différent maître du temps. La chorégraphie dissonante jette la confusion sur les conducteurs traversant la zone, la radio FM servant peut-être d'antidote à la libération qui attend dehors. Le jour s'allonge et force inévitablement quelques voyageurs à s'arrêter pour souffler. Celui ou celle qui jette un oeil aux lames tournoyantes se voit plongé dans une transe où rotations se fondent en projection de l'esprit. Une puissante bourrasque fait perdre l'équilibre au corps et le voilà qui se retrouve au milieu d'un rythme en expansion. Chaque changement est ressenti maintenant, la cadence s'accélère à la recherche d'une nouvelle direction pour communiquer avec le cosmos. Le soleil se couche à l'horizon et le calme qui s'ensuit ouvre les yeux sur un paysage nouveau. Plus de lames en rotation en vue, seulement des doigts en plein sprint le long de cordes tendues tandis qu'une foule se balance au son de notes imbriquées qui parlent dans une excitation juvénile. Leur conversation est une joie à contempler.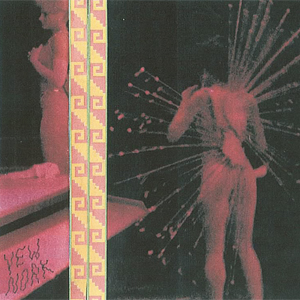 Telstar Drugs
Telstar Drugs
(Self Released)
Calgary, AB
From the Young Jane Fondness of Jean-Sebastien Audet:
While Calgary's scene seems to be a melting pot of garage and grimy punk, Telstar Drugs keeps the funk alive, visiting the fucked ends of the musical spectrum while still staying accessible. The eerie, crackling guitar lines are as puzzled together as those of their predecessors: so complicated, so little time. But even then, the indefinable pop prowess lurking behind the darkness of the songs is unmistakable. This release is only seeing the light of day after being recorded and stored for the past year, so folks better start praying for a new batch of tunes, and I mean pray to Telstar, your new gods.
De la tendresse pour la jeune Jane de Jean-Sebastien Audet:
(Traduit par le je-pense-qu'un-jeu-de-mots-était-perdu-en-traduction de Maya Keshav)
Alors que la scène à Calgary a l'air d'être un creuset de garage et de punk crasseux, Telstar Drugs empêche le funk de tomber dans l'oubli, en rendant visite aux bouts foutus de la gamme musicale en restant accessible. Les mélodies étranges et crépitantes de guitare sont aussi déroutantes que celles de leurs prédécesseurs: si compliqué, si peu de temps. Mais même là, la prouesse pop indéfinissable qui se cache derrière la noirceur des chansons est manifeste. Ce morceau voit le jour seulement maintenant après avoir été enregistré et entreposé pour tout l'an dernier, alors les gens devraient commencer de prier pour avoir un nouveau lot de tounes, et je veux dire prier à Telstar, vos nouveaux dieux.
Fallopian Grooves
Big Fun Partie Mix
(Self Released)
Calgary, AB
From the tropicalia thunder of Jean-Sebastien Audet:
After proving themselves exemplary through a series of grueling tasks associated with the hazing of new Calgary bands, Fallopian Grooves leaked through the cracks of literally dozens of other groups fronted by these fellas. The four songs portray a definite heartbreak and are essentially full-on emotional drainage but also seem to evoke the brighter side of losing your one true love. Portions of tropicalia shower over the primarily executed stylings of '60s balladeers and songmen. It's like The Supremes wearing fruit hats. Get on it.
Du tonnerre tropical de Jean-Sebastien Audet: (Traduit par Odile Leclerc)
Après s'être prouvés exemplaire à travers une séries de tâches éreintante associées avec l'embrumage des nouveaux groupes de Calgary, Fallopian Grooves coule à travers les craques de littéralement des douzaines d'autres groupes face à ces camarades. Les quatres chansons portraient une peine d'amour définie et sont essentiellement pleine de drainage émotionnel, mais semble aussi évoquer le côté plus brillant de perdre votre véritable amour. Des fractions de tropicalie pleuvent au-dessus des styling primairement exécutés des balladeurs des années 60 et des songmen. C'est comme The Supremes portant des chapeaux de fruits. Embarquez.
Fallopian Grooves – Beach Babies
---