Tag: Jason Rule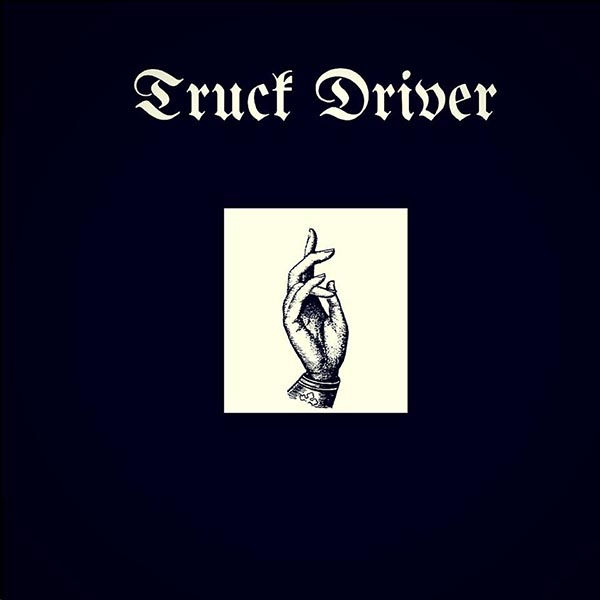 Truck Driver
Truck Driver
Montréal, QC // Kitchener, ON
From the peripatetic mind of Jason Rule:
Another night of endless exams, revising, staring at the wall, drowning your sorrows. Locked out of the club yet again; a red velvet curtain has smothered your senses. Sitting on a bench at 3 AM near St. Joseph's Oratory with a pack of cigarettes, listening to your dad's old folk cassettes. Occasionally a quiet voice rises up through interference, low organ drones, and gentle guitar riffs; other times it mumbles about how being cool is really important, warped with severe granular synthesis pulsating around the mainframe, sharp attack, no decay, no sustain, no release. It's not your fault. C'est dans tes yeux.
De l'esprit péripatétique de Jason Rule:
(Traduit par l'âme urbaine de Maya Keshav)
Une autre soirée d'examens interminables, tu étudies, tu fixes le mur, tu noies ton chagrin. T'es encore enfermé à l'extérieur de la boîte de nuit; un rideau de velours rouge a étouffé tes sens. T'es assis sur un banc à 3 h du mat près de l'Oratoire Saint-Joseph avec un paquet de cigarettes, t'écoutes les vieilles cassettes folk de ton père. De temps en temps, une petite voix émerge de l'interférence, des drones d'orgues basses et des riffs doux de guitare; d'autres fois, elle marmonne qu'il est vraiment important d'être cool, tordue avec la forte synthèse granuleuse qui palpite autour de l'unité centrale, l'attaque soudaine, aucune chute, aucune décomposition, aucun soutien, aucun relâchement. C'est pas ta faute. It's in your eyes.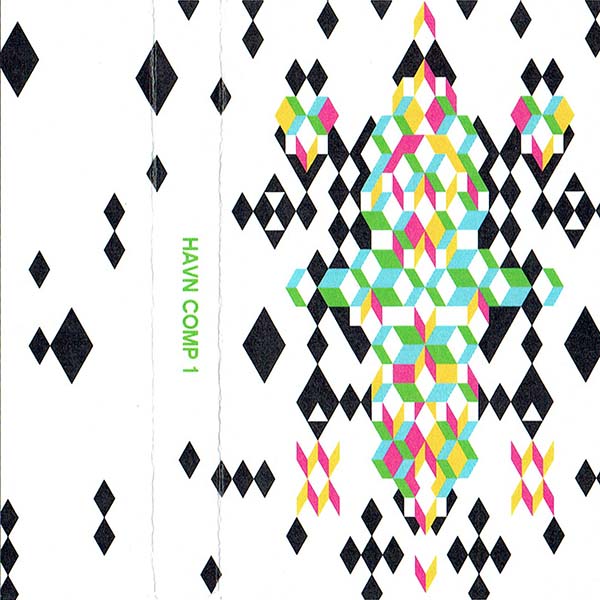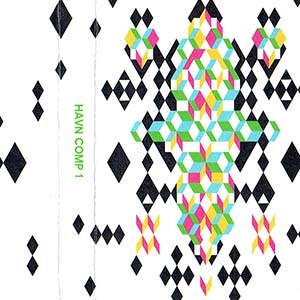 Various Artists
HAVN COMP 1
(HAVN)
Hamilton, ON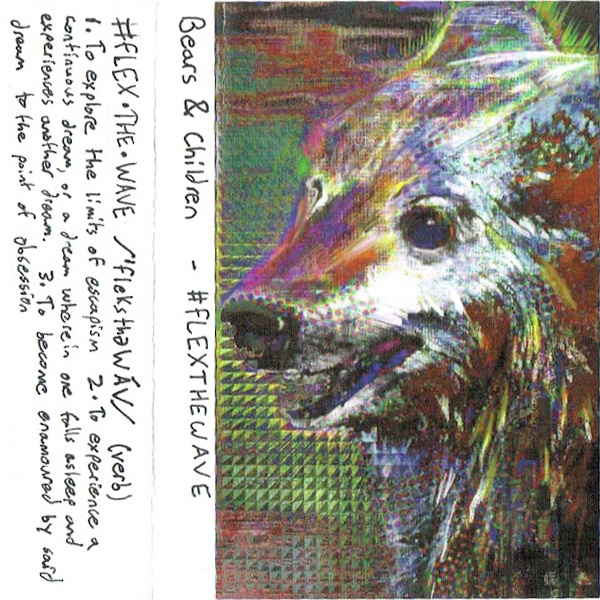 Bears and Children
#fLEXTHEWAVE
(Self-Released)
Toronto, ON
From the continuous dream of Jason Rule:
Stuck on the 400, somewhere around Bradford. Condensation forms on the windows as the faulty Gameboy you dug out of the closet sputters through you mindlessly passing the next level.
That night, exhausted, frantic, unable to sleep, channel-surfing late at night, everything is imbued with interference from CKVR. You look for the lightswitch, but when the dim bulb lights up, only kosmische vapours emanate. Eyes to heaven, you get no response.
Du rêve continuel de Jason Rule:
(Traduit par Jessica Grenier)
Tu es dans un bouchon sur l'autoroute 400, à la hauteur de Bradford. Pendant que tu passes au prochain niveau, tu as à peine conscience du Gameboy défectueux trouvé au fond d'un placard qui postillonne la condensation accumulée sur son écran.
Plus tard, malgré la fatigue, tu es incapable de dormir la nuit venue. Tu zappes frénétiquement, mais tout est imprégné des interférences de CKVR. Tu cherches l'interrupteur, mais ce ne sont que des vapeurs kosmisches qui sont émises par l'ampoule allumée. Tu lèves les yeux vers le ciel : aucune réponse.
Arbutus
Bedroom Safari
Vancouver, BC
From the swirling tongue of Katie Jensen:
Palm trees tickle the beach with long, feathery fronds. The golden sun drips slowly, like an egg slipping off the counter. A youthful relic floats; trapped in sea foam, bobbing like a toy. If you could ( rewind your life, where would you press pause? Would you pull out the magnetic ribbons by the handful, watch the plastic spools whir and try to smudge out the mistakes? No sung hymn is holy enough to purify your heart.
De la langue tourbillonnante de Katie Jensen:
(Traduit par Jason Rule)
Des palmiers chatouillent la plage avec leur long feuillage plumeux. Le soleil d'or s'égoutte lentement, comme un oeuf glissant d'un comptoir. Une empreinte de jeunesse flotte, piégée dans l'écume de la mer, dansant comme un jouet . Si vous pouviez revenir en arrière, où voudriez-vous appuyer sur pause? Est-ce que vous feriez sortir les rubans magnétiques par poignées, en regardant le bourdonnement des bobines de plastiques et en essayant de maculer les erreurs? Aucun hymne chanté n'est assez sacré pour purifier votre coeur.
Special Costello // Blonde Wig
Split
(Self Released)
Halifax, NS
From the soft underbelly of Katie Jensen:
Your best thinking happens as your brain floats untethered behind you. It knocks into things excitedly when you get your best ideas.
Do you remember when the jellied grey matter slid into a splintered crack and wouldn't come out? Something tugged on the leash and it resonated with tension, sending rippling curves of pressure down the length. Your mouth filled with the froth of bitter frustration, but you swallowed hard and kept walking.
Du doux bas-ventre de Katie Jensen:
(Traduit par Jason Rule)
Vos meilleures réflexions arrivent quand votre cerveau flotte librement derrière vous. Il bascule de tous les côtés, tout excité quand vous avez vos meilleures idées.
Vous souvenez-vous quand la matière grise gelée se glissait dans une fissure éclatée, et ne voulait pas sortir? Quelque chose tirait sur la laisse, et résonnait difficilement, envoyant des courbes ondulantes de pression sur toute la longueur. Votre bouche se remplissait avec une écume de frustration amère, mais vous avaliez fort et continuiez à marcher.
Ando Laj
Miriam Transmission
Toronto, ON
From the crooked tooth of Katie Jensen:
The little green man gets ready for work. He hates his boss, but he's too scared to quit. What would he do for money? There's a voicemail blinking patiently from his mother. He deletes it. He doesn't remember the last time he felt happy. He doesn't remember the last time he felt hungry.
He slips a piece of cold fish from the icebox. It drops onto the dirty white tile of the kitchen floor. He sighs deeply and scrapes up the jellied meat with a tarnished butterknife engraved with the initials of an old lover . She probably wouldn't recognize him now.
De la dent courbée de Katie Jensen:
(Traduit par Jason Rule)
Le petit homme vert se prépare pour le travail. Il déteste son patron, mais sa peur l'empêche d'abandonner. Que ferait-il sans argent? Il y a un message vocal de sa mère qui clignote patiemment. Il l'efface. Il ne se souvient pas la dernière fois où il s'est senti heureux. Il ne se souvient pas la dernière fois qu'il s'est senti affamé.
Il sort un morceau de poisson froid du frigo. Le poisson tombe sur la tuile blanche et sale du plancher de la cuisine. Il soupire profondément et gratte la chaire gelée avec un couteau à beurre terni, gravée avec les initiales d'un amant ancien. Elle ne le reconnaitrait surement pas maintenant.
---