Tag: jangle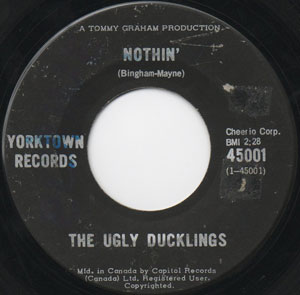 Jesuslesfilles
Une Belle Table
(Self Released)
Montreal, PQ
From the jangly jangle of Jesse Locke:
With their wiry guitars, hopped-up hooks and Fin du Monde-soaked boy-girl vocals, Jesuslesfilles bring to mind a wickedly francophone Pixies. However, blasting through the 90s jangle of their debut full-length are nuggets of Nuggets Jesuslesfilles-style psych-fuzz, and it's as much classic rock as it is Come On PilgrimJesuslesfilles. From the downcast drift of "Tes Yeux" to the ghostly ringing chords of "Mercredi", there's a wealth of melody crammed into these 11 songs, all clocking in at less than four minutes. Even if your understanding of french is as embarrassingly lacking as mine, Une Belle Table will speak to you in the international language of riffs.
Des cliquetis agités de Jesse Locke:
(Traduit par Odile Leclerc)
Avec leur guitare vigoureuse, leurs accroches sautées et les chants de garçon-fille trempés de Fin du Monde, Jesuslesfilles apporte à l'esprit un Pixies formidablement francophone. Cependant, taillant à travers le cliquetis des années 90 de leurs débuts au complet sont les pépites du style flou-psych de Nuggets et c'est autant du classique rock que c'est Come On Pilgrim. De la dérive abattue de ''Tes Yeux'' aux retentissant accords fantomatiques de ''Mercredi'', il y a une richesse de mélodie compressée dans ces 11 chansons, finissant toutes en moins de quatre minutes. Même si votre compréhension du français est aussi honteusement insuffisante que la mienne, Une Belle Table va vous parlez dans le langage international des riffs.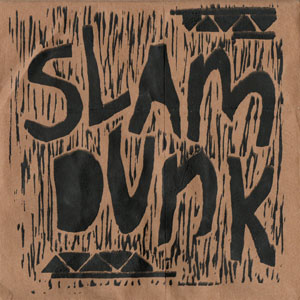 Slam Dunk
Slam Dunk
Victoria, BC
From the bear cub of Joni Sadler:
Slam Dunk may still be fairly young as far as bands go, but this gang of scrappy Victorians has certainly lost no time in recording some killer jams and taking the road by storm. With gang-shouted choruses, twisting fuzz guitar melodies, and seemingly endless energy, these dudes are proving seriously hard not to love. Viva Slam Dunk, indeed.
De l'ourson de Joni Sadler:
(Traduit par Maya Keshav)
Peut-être que Slam Dunk est assez jeune parmi des groupes, mais ce gang des Victoriens turbulents n'a pas perdu de temps pour enregistrer quelques super tounes et pour faire sensation sur la route. Avec les refrains chantés par le gang entier et l'énergie apparemment infinie, ces gars sont tellement difficiles de ne pas adorer. Viva Slam Dunk, bien sûr.

Slam Dunk – Only Fun

Slam Dunk – Feral Child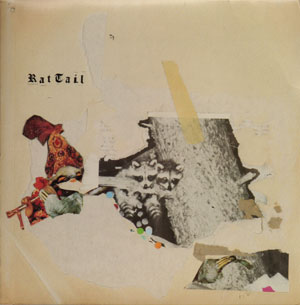 Rat Tail
George Mounsey EP
Toronto, ON
From the ratty poncho of Aaron Levin:
RatTail have transplanted the wild jangles of DIY Britain to a pre-hippie dystopia (read: Toronto). Their debut EP is a roaring mellow of sub-tuned guitar clangor, burrowing drums, and singer Jasmyn's signature baritone; all of it copulating in a fantastic bedlam of pop debauchery. Limited to 300 clear 7″s courtesy of Unfamiliar Records. Gripgrip!
Du poncho miteux d'Aaron Levin:
(Traduit par Odile Leclerc)
RatTail ont transplanté les furieux cliquetis de la Bretagne DIY à une pré-hippie dystopie (lisez : Toronto) Leur EP de début est une douceur rugissante de fracas de guitare sous-écoute, empruntant des batteries et le baryton signature du chanteur Jasmyn; le tout copulant dans une fantastique pagaille de débaucherie pop. Limité à 300 claires 7''s, courtoisie de Unfamiliar Records. Saisissez, Saisissez!

RatTail – George Mounsey

RatTail – Poncho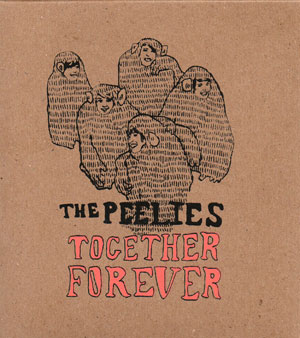 The Peelies
Together Forever
(Lava Dance Records)
Montreal, QC
From the jingle-jango of Aaron Levin:
Post-Yé-yé garage jangle is rarely exported outside of Quebec, an odd fact given the adorable narrative Bande à Part threw together on Montreal's The Peelies. Their debut album, Together Forever, has a summery, dissonant clangor and (oddly) prairie chic perfect for drawing all over your bud's face and lighting a car on fire. Together we'll douce the flames with a squinted, morning warble; it's an indian summer.
Du tintement de jango d'Aaron Levin:
(Traduit par Odile Leclerc)
De la discordance de garage post-Yé-Yé est rarement exportée hors de Québec, un étrange fait étant donné l'adorable narration que Bande à Part a créé sur The Peelies à Montréal. L'album de commencement, Together Forever, a un fracas estival dissonant et (étrangement) un chic de prairie parfait pour dessiner partout sur la face de votre pote et pour mettre le feu à une voiture. Ensemble on va adoucir les flammes avec un gazouillis éblouit du matin; c'est un été indien.
[audio:http://weirdcanada.com/binary/peelies-05.mp3|titles=The Peelies – Merde In French] The Peelies – Merde In French
[audio:http://weirdcanada.com/wp-content/uploads/2010/04/06-Track-061.mp3|titles=The Peelies – Snake on a Man] The Peelies – Snake on a Man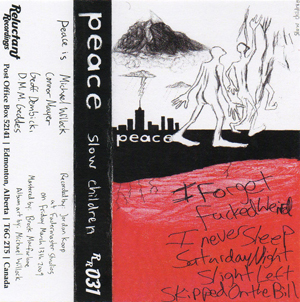 Peace
Slow Children
Reluctant Recordings
Vancouver, BC
The bombs were going off in my mind as I watched Peace for the first time mere hours ago. Peace has been Edmonton's secret obsession since Dan Geddes, singer and guitarist from everyone's favorite Bummers, left for Vancouver and formed this unique trek into hi-fi indie-rock pastures with a few other Edmonton ex-pats. Searing above Peace's late-period post-punk jangle is Dan's unique voice, recorded way in the front so his anthemic chants, hollers, and laconic-yet- surreal lyrics direct you to the corners of his frayed and ingenious existence. It's easy to fall in love with everything Peace is about; it's weird and hip, with their angular guitar riffs, rolling bass-lines, and Dan's bizarre vibrato, but seemingly straight enough to blast in your mom's car as you drive to Red Lobster waiting to suck down a juicy shrimp platter whilst convincing your litter sister that, yes, Peace will be her favorite band once she tires of Morrissey and The Fall. Which is why the bombs have gone off and I'm not going out on saturday night. Highly recommended. I want to keep gushing; so just listen to the damn mp3s already.
Les bombes éclataient dans ma tête quand j'ai regardé Peace pour la première fois il y a quelques heures. Peace, c'est l'obsession secrète d'Edmonton depuis que Dan Geddes, le chanteur et le guitariste des Bummers préférés de tout le monde, est parti pour Vancouver et a créé ce trek unique dans les pâtures hi-fi rock-indé avec quelques autres expats d'Edmonton. La voix unique de Dan s'envole au-dessus du cliquetis dernière-époque post-punk, enregistré bien à l'avant pour que ses mélopées hymnique, ses hurlements et ses paroles laconiques-mais-surréalistes vous guident aux coins de son existence effilochée et ingénieuse. Il est facile de tomber en amour avec Peace; c'est bizarre et branché, avec ses riffs angulaire à la guitare, ses mélodies de basse déferlantes, mais il a l'air d'être assez conventionnel que tu peux le passer à fond dans la voiture de ta mère pendant que tu conduis à Red Lobster en attendant d'aspirer un plateau des crevettes juteuses pendant que tu convaincs ta petite soeur que, oui, Peace sera sa groupe préférée une fois qu'elle en aura eu assez de Morrissey et The Fall. Qui est la raison pour laquelle les bombes ont éclaté et je sors pas samedi soir. Vivement recommandé. Je veux continuer de déballer; alors vas-y et écoute les mp3s tout de suite!
---