Tag: jangle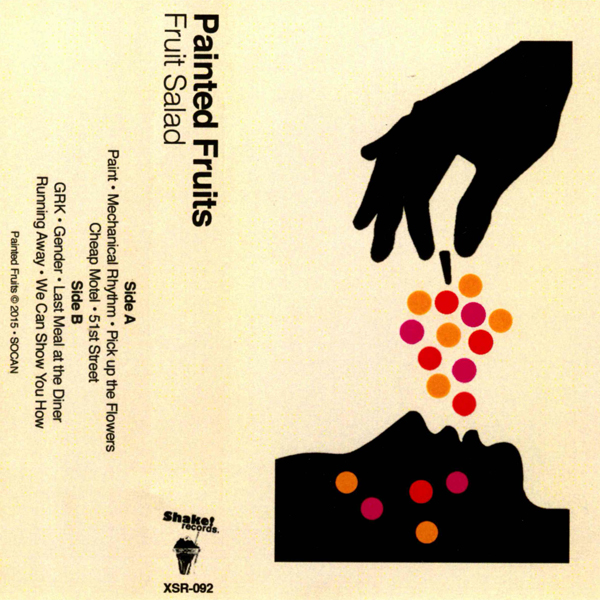 Painted Fruits
Fruit Salad
Victoria, BC
From the fruit medley of Johnnie Regalado:
The Painted Fruits are back with a fresh coat of jangle-pop, layered on thick and dripping vibrant vibes. Their distinct medley of glam and garage is a refreshing and delicious serving of tone. This latest slab of tape is kicked up in the eye of a perfect storm; a harmonic home job recording that balances making noise without being a noisy neighbour. The PF flyers pluck their rhythms along the fine line between a grin and a glare.
Du *medley* de fruits de Johnnie Regalado:
(Traduit par la pêche juteuse à point de Julie Mayer)
Les Painted Fruits sont de retour avec une couche fraîche de cliquetis pop étalée sur d'épaisses coulées d'ambiances vives. Leur medley distinct de glam et garage est une portion de sonorité délicieuse et rafraîchissante. Cette toute dernière cassette a été produite dans l'œil d'une tempête parfaite; un enregistrement harmonique fait maison qui manie l'art de faire du bruit sans être un voisin bruyant. Les baskets volantes de PF cueillent leurs rythmes le long de la mince ligne qui sépare un sourire d'un regard noir.
Painted Fruits – Mechanical Rhythm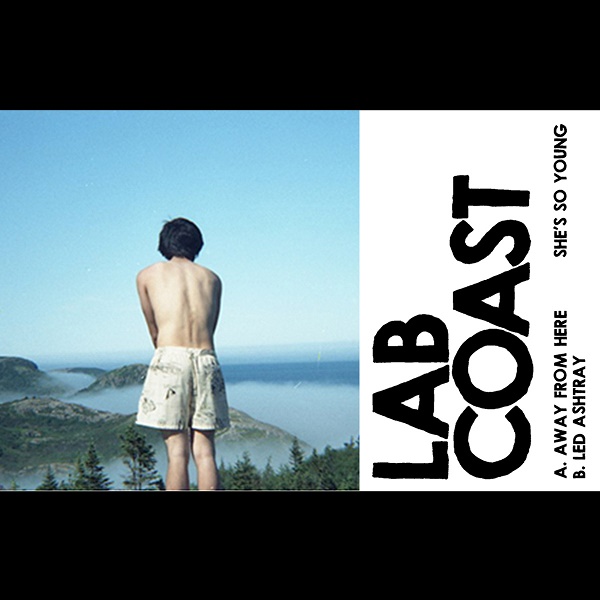 Lab Coast
Away From Here
Calgary, Alberta
From the unending summer breeze of Matthew Swann's hihat hit head:
Oh Lab Coast – ya got me again. You got so many hooks that I'm barbed, reeled in, and hit over the head like a high-hat. You got so many hits that ya bang my dizzy head, and wrap it back up in ribbons of fuzzy, compressed tape. You've got such an amazing cover of late 80's 'the Pursuit of Happiness' that I actually YouTubed 'The Pursuit of Happiness'. All three disparate jams are gold – alchemized from 1 part pop, 1 part cancon throwback, and 1 part pastiche.
De la brise estivale sans fin du crâne-cymbale double de Matthew Swann:
(Traduit par la pierre philosophale de Julie Mayer)
Oh, Lab Coast… Tu m'as encore eu. Tu es si accrocheur que j'ai mordu à l'hameçon. Ramené au moulinet, j'me fais taper sur le crâne comme si c'était une cymbale double. T'as tant de hits que j'en ai la tête qui tourne et se rembobine en rubans de bande magnétique compressée et floue. T'as une interprétation tellement étonnante de « The Pursuit of Happiness » de la fin des années 80 que j'ai vraiment YouTubé « The Pursuit of Happiness ». Les morceaux disparates valent tous les trois de l'or, composé alchimique formé d'une part de pop, une part de retour vers le contenu canadien et une part de pastiche.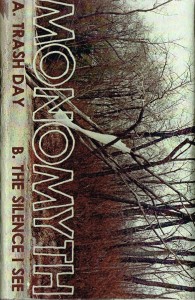 Monomyth
Trash Day
Halifax, NS
From the post-apocalyptic beer of Max Cotter:
This dystopian look at the glass half-full begs the question: Who says disenchanted youth can't throw a bitchin' party? Monomyth stand on a Halifax pier celebrating its unswimmability, diving into the toxic sludge without hesitation. They can tell the difference between mud and chocolate, but find a cause for celebration within that distinction. Each chord of "Trash Day" and "The Silence I See" ring out like a retrospective laugh over a post-apocalyptic beer amongst lifelong pals sporting shit-eating grins. The world was fun while it lasted but its desecration was inevitable, so take it in stride and song as the ending credits roll.
De la bière post-apocalyptique de Max Cotter:
(Traduit par le générique de début de Virginie Langlois)
Cette manière dystopique de voir le verre à demi-plein amène la question suivante : Qui a dit que la jeunesse désenchantée était incapable d'organiser une putain de bonne fête? Sur un quai du port d'Halifax, Monomyth célèbre le fait qu'on ne s'y baigne pas et n'hésite pas à plonger dans les boues toxiques. Le groupe sait faire la différence entre boue et chocolat, mais trouve un prétexte à la célébration au sein de cette distinction. Chaque corde de « Trash Day » et de « The Silence I See » résonne comme un rire rétrospectif autour d'une bière post-apocalyptique bue entre vieux potes arborant un rictus empreint d'arrogance. Le monde a été bien tant qu'il a duré mais sa profanation était inévitable, alors suivez bien les paroles et la musique, c'est l'heure du générique de fin.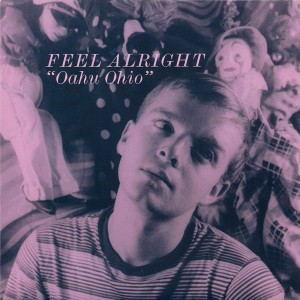 Feel Alright
Oahu Ohio
Calgary, AB
From the fevered dance of Javier Fuentes:
The thermostat may be telling you to drag out your warmest attire, but one spin of this Feel Alright 7" will start the search for your palm printed shirts and sand soaked shorts. Memories of winter goths get cast to the side under the melting vocal spells of Craig Fahner. Giddy guitars tickle you out of your static stance and into a fevered dance. Take your sled out for a spin on the snowy hill and watch as it turns into a slick surfboard. Shorter days call for an action plan to get the most of your time, so take these songs as your first step.
De la danse fiévreuse de Javier Fuentes:
(Traduit par le thermomètre de Catherine Gaucher)
Même si votre thermostat semble vous indiquer qu'il vous faut revêtir vos vêtements les plus chauds, une seule écoute de ce 7 pouces de Feel Alright déclenchera en vous la recherche pour retrouver vos chemises aux imprimés de palmiers et vos shorts couverts de sable. Sous les sorts vocaux envoûtants de Craig Fahner, les souvenirs de Winter Goths sont mis de côté. Des guitares vertigineuses vous balancent en dehors de votre statisme et vous jettent dans une danse fiévreuse. Sortez votre traîneau pour une glissade sur une colline enneigée et voilà que ce dernier se transforme soudainement en une belle planche de surf. Parce que les journées écourtées exigent un plan d'action pour tirer le meilleur parti de votre temps possible, prenez ces chansons comme une première étape.
Feel Alright – Dark Incantations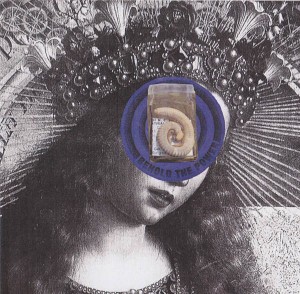 Monomyth
King Does This Not Please You? (Behold the Power)
(Self Released)
Halifax, NS
From the smoke and mirrors of Johnnie Regalado:
An offering from below. A self-aware relic. Sacrificial lamb for the gods of rock. This would surely please the kings. There's enough blissful harmony here to make a chorus of angels bashful. There are enough duels to the death between dual guitar lines to spill a carpet of blood. Monomyth have composed their opera in a house of mirrors. Twang and tones flex from concave to convex, fine-tuned over a friendly game of cards between fiends. Behold the power….
De la poudre aux yeux de Johnnie Regalado:
(Traduit par l'équilibre de Julie Forget)
Une offrande provenant de plus bas. Une relique qui se connaît bien. Une victime expiatoire pour les dieux du rock. Cela plairait sûrement aux rois. Il y a ici une assez grande harmonie bienheureuse pour rendre les anges d'une chorale timides. Il y a assez de duels à mort entre les doubles lignes de guitare pour faire couler un tapis de sang. Monomyth a composé son opéra dans une maison de miroirs. Des sons de corde pincée et des tonalités se courbent en traits concaves et convexes, bien réglés lors d'une partie de cartes amicale entre démons. Voici la puissance…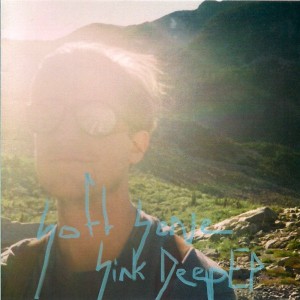 Soft Serve
Sink Deep
(Self Released)
Vancouver, BC
From the ice cream paint job of Jesse Locke:
Glorious jean-jacket jangle from a young Vancouver trio yet to celebrate their one-year birthday. This EP is a quickie, but I haven't come across many finer mission statements than opener "Words For Others" in 2013. The Josef K-styled speak-sing of frontman Kyle Thiessen hovers above glistening guitarmonies and Feelies twitch throughout three minutes in heaven. Hat tip to Jay Arner for another production home run.
De la job de peinture à la crème glacée de Jesse Locke:
(Traduit par Jacinthe Laplante)
Un brillant tintamarre de veste de jean d'un jeune trio de Vancouver qui n'a pas encore célébré son premier anniversaire. Cet EP est bref, mais je ne suis pas tombé en 2013 sur un meilleur énoncé de mission que l'ouverture « Words For Others ». Le style chanté-parlé à la Josef K du leader Kyle Thiessen erre dans les harmonies polies de guitare et les tics à la Feelies pendant trois minutes au paradis. Je tire mon chapeau à Jay Arner à la production pour un autre coup de circuit.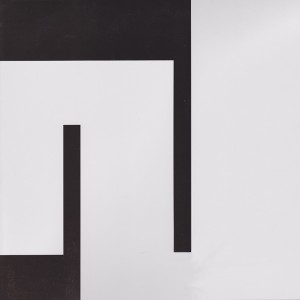 Freak Heat Waves
Freak Heat Waves
(Self Released)
Victoria, BC
From the static signal of Johnnie Regalado:
Freak Heat Waves didn't just release an album, they sent out a transmission. A plea for rock and roll preservation. Basslines that dart through oncoming traffic. Drums steady as a heart monitor. Disaffected vocals that duet with sweet guitar thrash. This isn't just an LP, but the product of journeymen musicians. Recorded by the late Chris Reimer, Freak Heat Waves strikes a harmony of unexpected and referential. A product of a perfected performance piece. Plug in and let Freak Heat Waves occupy every channel of your mind.
Du signal statique de Johnnie Regalado:
(Traduit par les séquelles ondulatoires de Nicolas Coutlée)
Ce n'est pas un simple album que Freak Heat Waves vient de faire paraître, il s'agit d'une transmission. Un plaidoyer pour la préservation du rock and roll. Des lignes de basse qui percent la circulation à sens inverse. Une batterie régulière comme un cardiographe. Une voix désenchantée en duo avec de sublimes assauts de guitare. Il ne s'agit pas que d'un LP, mais du travail de musiciens séniors. Enregistré par le défunt Chris Reimer, Freak Heat Waves parvient à l'équilibre entre inattendu et référentiel. Pur produit de prestations musicales peaufinées à point. Branchez-vous et laissez Freak Heat Waves envahir tous les canaux de votre esprit.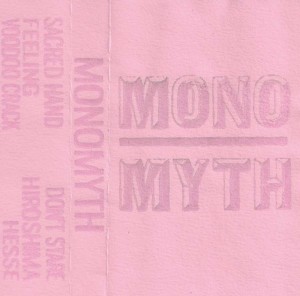 Monomyth
Monomyth
(Self Released)
Halifax, NS
From the sacred hands of Tobias Rochman:
Like most modern acts, Monomyth's palette is wide. Several seeds are sewn to create the over all, glue-heavy, floral print, guitar-jungle, info-age, post-mailorder decoupage. The A-side is all hooky, ramshackle, Flying Nun, weirdo pop anthems wherein several young men all sing the same thing at the same time. Ze B-side is more textural, very '90s, very foggy British haze-gaze psychedelia. Basic beats scale back the cheese and slather on ze butter. It's pretty enough to be popular but you get the impression they are "taking the piss" rather than "taking a piss". Hopefully all the prospective labels out there get ze memo about ze demo. Halifax always has between 2-4 2,000 – 4,000 (*) good bands at any given time. In my opinion Monomyth are on the tippy-top of that heap.
(*) Editor's Note: we at Weird Canada know Halifax to be one of Canada's strongest terrestrial power points, as evidenced by its infinite proliferation and continuous leadership across the Canadian musical cosmos. After consulting with several real life mathematicians and counting the plethora of Haligonian cassettes prominently displayed at Weird Canada HQ, we've added some zeros to the original estimation.
Des mains sacrées de Tobias Rochman: (Traduit par les mains épuisées de Maya Keshav)
Comme la plupart d'actes modernes, la palette de Monomyth est grande. Plusieurs graines sont cousues pour créer le decoupage général, trempé de colle, floral, jungle-de-guitare, âge d'informatique, post-correspondance. La face A n'est que les hymnes bizarres, accrocheux et délabrés à la Flying Nun, dans lesquels plusieurs jeunes hommes chantent tous la même chose en même temps. The face A est plus texturée, tellement années 90, le psychédélisme tellement flou et anglais et haze-gaze. Les rythmes simples réduisent la ringardise et étalent the beurre. C'est assez beau d'être populaire mais il te donne l'impression qu'ils sont auto-dérisoires plûtot que détendus. Avec un peu de chance, toutes les étiquettes vont recevroir the annotation à propos de the demonstration. Halifax a toujours entre 2-4 2,000 – 4,000 (*) bons groupes à n'importe quel moment. Selon moi Monomyth est sur le sommet de ce tas.
(*) Le redacteur ajoute: nous à Weird Canada sait que Halifax est un des points de pouvoir le plus fort du Canada, tel que vu avec sa prolifération infinie et sa direction continuelle à travers le cosmos musical du Canada. Après avoir consulter avec quelques mathématiciens vraie-vie et d'avoir numeré la pléthore de cassettes Haligoniennes qui sont mis en vedette au siège de Weird Canada, on a ajouté quelques zéros à l'estimation originale.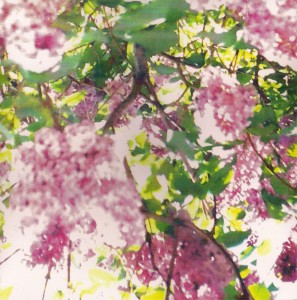 Actual Water
The Paisley Orchard
Toronto, ON
From the paisley skin-tone of Aaron Levin:
Actual Water have emerged a pop monstrosity from the mirth of fidelic ruin; their debut LP exists within an echo-chamber of guitar-laced jangle and humoured rhythm, making each stab more destructively addicting. With bludgeoned flare, The Paisley Orchard's euphoric clamour induces a slurred frenzy of popular distaste. The entire package is some top of the line wine for the ruinous at heart. Top 10 of the year for sure. YEEEEEEEAAAAAAAAHHHHHHHHHHHHHHHHHHHHHHHHH.
De la carnation motif cachemire d'Aaron Levin: (Traduit par le youpi optimiste de Maya Keshav)
Actual Water a apparu en tant que monstruosité de pop des rires de ruine fidelique; leur premier LP existe dans une chambre de réverbération de cliquetis trempé de guitare et de rythme satisfait, qui fait chaque coup de couteau même plus accro de façon destructrice. Avec l'élégance matraquée, le chahut euphorique de The Paisley Orchard provoque une folie inarticulée de dégoût populaire. Le paquet total est du vin de choix pour ceux qui sont désastreux au fond. Dans les meilleurs dix de l'année pour sûr. OUUUUUUUUAAAAAAAAAAAAAAAAAAAAAAAAAAAAAAIIIIIIIIIIIIIIIIIIS.
Actual Water – Summer In The End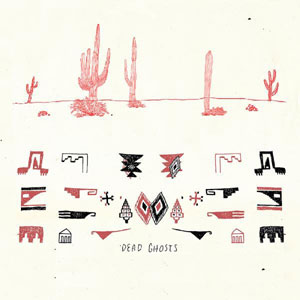 Dead Ghosts
Dead Ghosts
Vancouver, BC
From the living dead of Aaron Levin:
Bursting from the desperate vaults of R&R's discrete past, Dead Ghosts is a shattering testament to the janglophone origins of pop. Reverberated country twang, phantasmic R&B, gnarly jangled garage, and indelible pop hooks bespeckle this game-changing thesis, throwing a Hegelian bomb into your square neighbor's pool party. Grab the telephone, kick-down the door, wave your 4-4 and keep yelling: pop music ain't gonna hit me no more. There ain't nothing new without something old so grip it all while you're still here to party.
De la mort vivante d'Aaron Levin: (Traduit par la vie morte de Maya Keshav)
En transperçant les caveaux désespérés du passé discret du rock and roll, Dead Ghosts est un témoignage éclatant aux origines janglophones du pop. Les réverbérations nasillardes de country, les R&B phantasmiques, le garage noueux et cliquetant, et les accroches indélébiles de pop tachettent cette thèse révolutionnaire, en lançant une bombe hégélienne au milieu de la fête de votre voisin pas cool. Prenez le téléphone, forçez la porte, brandissez votre 4-4 et continue de hurler: la pop va plus me frapper! Y'a rien de nouveau sans quelque chose de vieux alors achetez tout pendant que vous êtes encore ici pour fêter.
Dead Ghosts – How the West Was Fun
---