Tag: it kills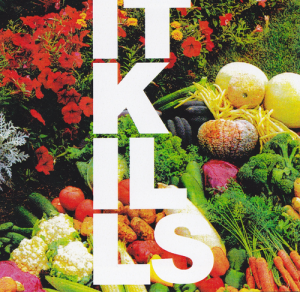 It Kills
It Kills
(Self Released)
Halifax, NS
Originally Released: 2010
From the veggie-laced gardens of Michael Thomas:
In 2010, three members of I See Rowboats formed a short-lived group that would only produce one album. It Kills is the sound of divine retribution. Among the shifting melodies, swirling strings, ominous keys and chanting voices you will discover the band's dark soul. But maybe it's not all doom and gloom; here and there you will be presented with a glimmer of hope. A possible soundtrack for the end of the world.
Michael Thomas is the founder of Grayowl Point, a Toronto-based source for Canadian indie music reviews, interviews and news.
Du potager de Michael Thomas:
(Traduit par Nicolas Coutlée & Alex Vail)
En 2010, trois membres de I See Rowboats forment un groupe le temps d'un album. It Kills est le son du châtiment divin. Au travers des mélodies changeantes, des guitares turbulentes, des claviers sinistres et des voix chantantes, vous découvrirez l'âme sombre du groupe. Mais peut-être que les ténèbres n'ont pas tout englouti; ici et là, vous trouverez une lueur d'espoir. Un bon choix de trame sonore pour la fin du monde.
Michael Thomas est le fondateur de Grayowl Point, un blog musical de Toronto qui offre « critiques, interviews et nouvelles sur la scène indie canadienne ».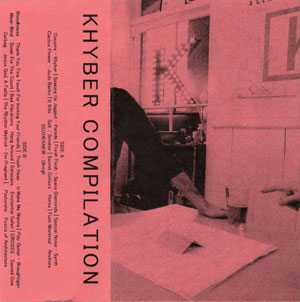 Various Artists
Khyber Compilation
(Self Released)
Halifax, NS

Halifax's premier fringe-art
playhouse
has pulled together a mammoth compilation capturing the recent wave of do-it-with-everyone artists roaming the Haligonian landscape. Where other cities devolve into scene sectarianism, Halifax bursts with cross-genre vigor, laying the streetwork for steadfast artifacts like the
Khyber Compilation
. Similar in spirit to the
Emergency Room
comp.,
Khyber
wins for the sheer spread of pressure-waves; from the red-lined raw-fi of Fuck Montreal to the casio-blown R&B of Pastoralia, it seems that every buckeyed freak managed to explode with colour beneath the Khyber's magnificent arches. Includes many new-jacks to the scene, too! Proceeds from the tape go to future renovations at the Khyber. Bands included:
Cousins
,
Soaking Up Jagged
, Fresh Flesh,
Special Noise
, Cactus Flower,
It Kills
,
Secret Colours
,
Fuck Montreal
,
DUZHEKNEW
,
Bloodhouse
, Trash Heap,
Play Guitar
,
Mean Wind
,
Bad Vibrations
,
Datacave
, CROSSS,
Catbag
,
The Rhythm Method
, and
Pastoralia
.
[audio:http://weirdcanada.com/wp-content/uploads/2011/03/The-Khyber-Club-The-Khyber-01-Cousins-Khyber.mp3|titles=Cousins – Khyber] Cousins – Khyber
[audio:http://weirdcanada.com/wp-content/uploads/2011/03/The-Khyber-Club-The-Khyber-13-Mean-Wind-Down-for-The-Count.mp3|titles=Mean Wind – Down for The Count] Mean Wind – Down for the Count
[audio:http://weirdcanada.com/binary/fuck_montreal-anchors.mp3|titles=Fuck Montreal – Anchors] Fuck Montreal – Anchors
---