Tag: international language of riffs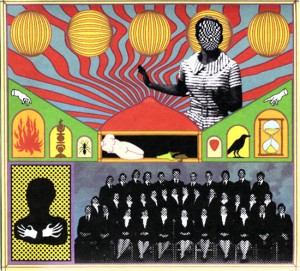 Ponctuation
27 Club
(Bonsound)
Québec, QC
From the hubris of Benoit Poirier:
(Translated by Benoit Poirier)
Camaraderie between brothers can't be beat. The Chiassons prove theirs with facetious garage rock and ad hoc punk moments, shaking any lingering naivety from those late teenage years. With jaunty pizazz, they escape hubris by walking past the door of the proverbial 27 Club. The duo deploys candid riffage and cubist fuzz to flounce into psychedelia, smear melodic echoes, and crash the drums into romantic feedback. Everything is so carpe-diemic right now, so raise a glass to neoteny and shake that body like a demented hose.
De l'hybris de Benoit Poirier:
Franche camaraderie que la chose fraternelle, ah ciarge, ladite ci-éprouvée par un rock garage bonard aux pointes punky ad hoc, mon pit, AD HOC, un rock qui se secoue le restant de naïveté d'une adulescence qui n'aboutit pas. La prestance gaillarde de l'hybris d'avoir passé drette la porte du proverbial 27 club, les deux frères Chiasson déploient riffage candide et fuzz cubiste pour s'épivarder dans le psych et barbouiller des échos mélodiques qui s'écrasent dans un feedback romantique par-dessus les tambours : tout est tellement carpe diem tout de suite, aussi bien s'agiter le body comme un boyau d'arrosage lâché lousse pendant qu'on se célèbre la néoténie.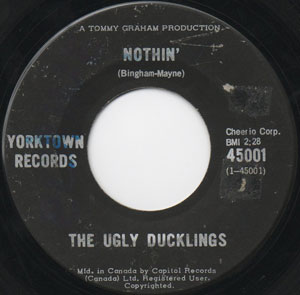 Jesuslesfilles
Une Belle Table
(Self Released)
Montreal, PQ
From the jangly jangle of Jesse Locke:
With their wiry guitars, hopped-up hooks and Fin du Monde-soaked boy-girl vocals, Jesuslesfilles bring to mind a wickedly francophone Pixies. However, blasting through the 90s jangle of their debut full-length are nuggets of Nuggets Jesuslesfilles-style psych-fuzz, and it's as much classic rock as it is Come On PilgrimJesuslesfilles. From the downcast drift of "Tes Yeux" to the ghostly ringing chords of "Mercredi", there's a wealth of melody crammed into these 11 songs, all clocking in at less than four minutes. Even if your understanding of french is as embarrassingly lacking as mine, Une Belle Table will speak to you in the international language of riffs.
Des cliquetis agités de Jesse Locke:
(Traduit par Odile Leclerc)
Avec leur guitare vigoureuse, leurs accroches sautées et les chants de garçon-fille trempés de Fin du Monde, Jesuslesfilles apporte à l'esprit un Pixies formidablement francophone. Cependant, taillant à travers le cliquetis des années 90 de leurs débuts au complet sont les pépites du style flou-psych de Nuggets et c'est autant du classique rock que c'est Come On Pilgrim. De la dérive abattue de ''Tes Yeux'' aux retentissant accords fantomatiques de ''Mercredi'', il y a une richesse de mélodie compressée dans ces 11 chansons, finissant toutes en moins de quatre minutes. Même si votre compréhension du français est aussi honteusement insuffisante que la mienne, Une Belle Table va vous parlez dans le langage international des riffs.
---