Tag: improvisation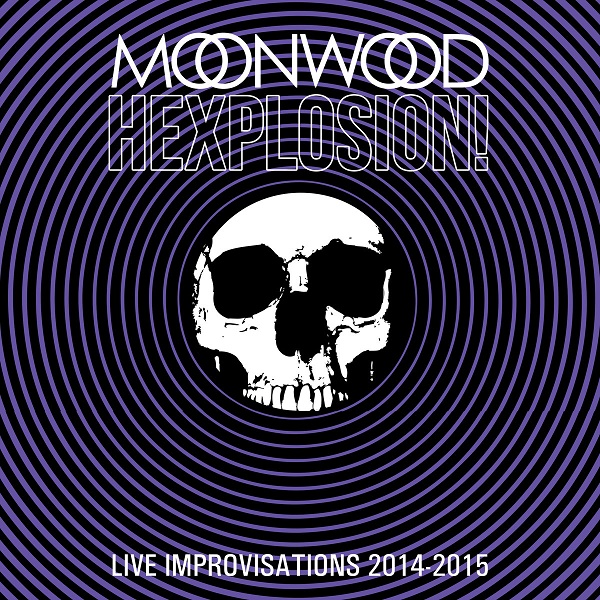 Moonwood
Hexplosion
Toronto, ON
From the impro-drone of Gabe Girard:
The world of improvised drone tends to employ the services of laptops, prerecorded samples and electronics in favour of live instrumentation. The world of impro-drone in the West is, for the most part, a digitized wonderland of electronics, synths and CPUS. Moonwood certainly use their share of binary vibrations, but to come across a live instrumental band that achieves that level of heart BPM reducing, out-of-body experience inducing, whimsically meandering drone that we all know and love is a rare thing indeed.
Par le drone-impro de Gabe Girard:
(Traduit par le méandrement fantasque d' Émily Traichel)
Le monde du drone improvisé a tendance à utiliser les services des ordinateurs portables, des échantillons pré-enregistrés et de l'électronique au profit de l'instrumentation en direct. Le monde du drone-impro dans l'ouest est, pour la plupart, un pays des merveilles de l'électronique, des synthés et des UCs. Moonwood se servent certainement de leur part de vibrations binaires, mais le fait de croiser un groupe live qui atteint un tel niveau de drone réducteur-de-BPM-du-coeur, inducteur-d'expérience-extra-corporelle et fantasquement méandre, que nous connaissons et aimons tous, est effectivement une chose rare.
Moonwood – Cosmic Ratio (2015.5.29)
Moonwood – Set the Overdrive For The Dark Side of the Nile (2015.01.09)
The Winter Coats
Why So Monumental?
(Self-Released)
Fredericton, NB
From the chemical-crusted claws of Brian Cleveland:
The cryptically unknowable Frederictonian duo of Garcia and Le Noir have produced a sophomore record you'd be proud to learn was created in your neck of the woods. Updating fans infrequently, rarely releasing tunes, and playing shows even more interstitially, it's fair to assume they no longer exist at any juncture, but they've somehow surpassed the lifespan of many of their cohorts: Yellowteeth, Lee Harvey Oswalds, etc. Let Luis and Joel become your personal Boris or Glenn Branca.
Des griffes chimiquement tartreuses de Brian Cleveland:
(Traduit par Aliké Harel)
Cryptique et insondable, le duo frédérictonnais Garcia-Le Noir a produit un deuxième album qui, vous serez heureux d'apprendre, a été conçu dans la forêt près de chez vous. Le groupe mettant irrégulièrement leurs admirateurs au fait, lançant rarement de nouvelles chansons et étant en spectacle à intervalle encore plus irrégulier, il aurait été acceptable de croire que le duo s'était éteint à tout moment. Il a pourtant dépassé en longévité ses compères : Yellowteeth, Lee Harvey Oswalds, etc. Laissez Luis et Joel devenir votre Boris ou votre Glenn Branca bien à vous.
The Winter Coats – The Chymical Wedding of Christian Rosenkreutz
From the gnawed appendages of Piper Curtis:
There is an immediate intensity, something trying to break loose. A being, calling out, angry and terrified, its surroundings a cage of infrastructure–metal and concrete. Frantic screeching permeates the smog as it tries to escape. Its desperate, high-speed flight ends in a blackout.
Awakening, surrounded now by damp moss and tall grass, a stream trickles by. The being senses the lingering of some inorganic element. Moving, scraping, seeking its place within the natural setting. As it wanders in this environment our view expands. Drawing back from the scene, we see it is ever within the confines of industry. Concrete encapsulating.
Des membres meurtris de Piper Curtis:
(Traduit par Aliké Harel)
L'intensité est palpable, quelque chose cherche à s'évader. Un être crie, enragé et terrifié, autour de lui, une cage d'infrastructure, de métal et de béton. Les cris stridents épeurés transpercent le smog dans une tentative d'évasion. Il s'envole à grande vitesse, mais sombre dans l'inconscient.
À son réveil, il est entouré de mousses humides et de hautes herbes, tout près un ruisseau murmure. L'être sent les relents d'un élément inorganique. Il se déplace et racle le sol à la recherche de sa place dans le milieu naturel. Il poursuit sa quête et notre vision s'élargit. En s'éloignant de la scène, on l'aperçoit aux confins de l'industrie.Encapsulé de béton.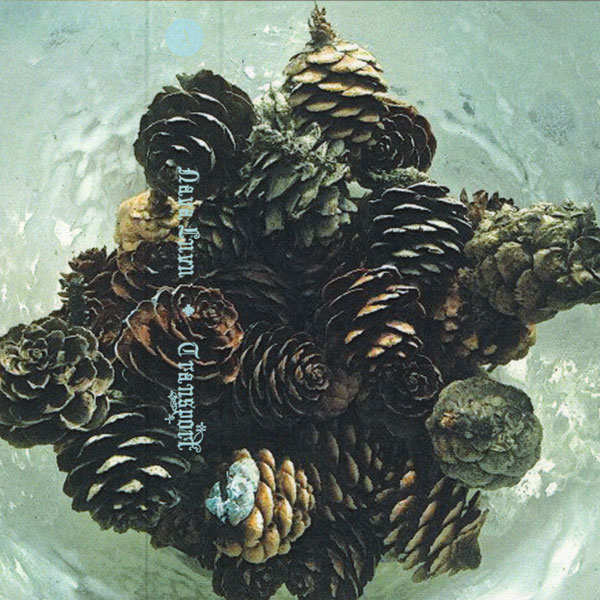 Nava Luvu
Transport
Yellowknife, NWT
From the illegible handwriting of James Beardmore:
Building on a prolific year and a half of self-released material, Transport is Nava Luvu's first release on Apothecary Compositions. The Yellowknife duo's process of improvising through headphones creates an intensely close and intricate experience that, despite playfully hopping between electronic genres, feels fluid and organic. Melodies mutate. Rhythms erode and unexpectedly give way to stuttering glitches. Synths bubble and seethe under washes of tape hiss. Themes emerge out of corroded loops. Interlocking layers and woozy panning create constantly shifting landscapes to explore.
De l'écriture illisible de James Beardmore:
(Par l'écriture en mouvance d Aliké Harel)
Après une année et demie généreuse en enregistrements indépendants, Nava Luvu livre Transport, son premier album avec Apothecary Compositions. Le duo de Yellowknife improvise par l'entremise d'écouteurs et fait vivre une expérience d'une proximité et d'une complexité de détails intenses, qui, malgré un jeu de va-et-vient entre les genres électroniques, reste fluide et naturel. Les mélodies entrent en mutation. Les rythmes s'érodent et font, sans prévenir, place à des accrochages saccadés. Les synthés bouillonnent et sifflent sous une pluie de bandes magnétiques chuintantes. Les thèmes émergent des boucles rouillées. Les couches entrecroisées et le fignolage abasourdissant créent un paysage en perpétuelle mouvance à explorer.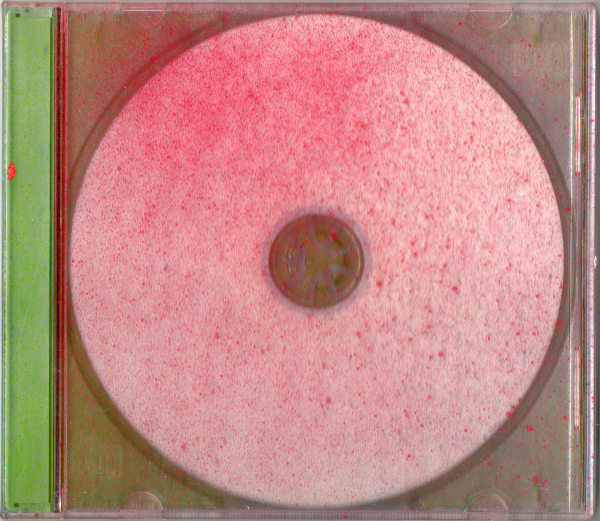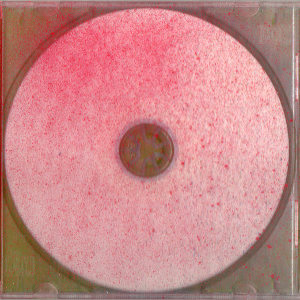 Gravitons
Raw Reads
Toronto, ON
From the relentless uppercuts of Kevin Hainey:
Released spray painted in immaculate CDR format way back in the glorious and fruitful days of Toronto's converging avant-garde and noise scenes circa 2007, Raw Reads showcases Gravitons at the pinnacle of their intent — scorching free noise guitar that can't settle on a fret, let alone a board, blistering out of Jill Aston's petite and pummelling hands, and free jazz drums that dance and kick and roll and crash without ever settling down on any grooves, from the gifted mind and soul of Mani Mazinani.
Gravitons have been a long running staple of Toronto's chin scratcher scene, despite their relatively sporadic quietness on the assault front these days (Mani and Jill were recently married, by way of congratulations… so they've got other things in life and art going on, let me assure you). The two 30-minute runs headlong into the sun documented upon Raw Reads, however, can stand as undying testament to what Gravitons have accomplished and will undoubtedly fire up again when they feel the need. Until then, there is lots from these two cats on their Free Market Records website for you to collect and enjoy.
Des uppercuts implacables de Kevin Hainey:
(Traduit par le silence sporadique de Virginie Langlois)
Sorti peint à la bombe en format CDR immaculé à l'époque glorieuse des scènes avant-gardistes et bruitistes convergentes de Toronto vers 2007, Raw Reads présente Gravitons au sommet de son art : des riffs de guitares bouillantes provenant des mains menues et pétries de Jill Aston, et une batterie free jazz qui danse et percute sans jamais s'assagir sur aucun rythme, provenant de l'esprit et de l'âme surdoués de Mani Maziani.
Gravitons est un groupe qui sévit depuis pas mal de temps sur la scène torontoise, malgré leur silence relativement sporadique ces derniers temps (Mani et Jill se sont mariés récemment, félicitations au fait… alors je peux vous assurer qu'ils ont d'autres chats à fouetter dans la vie et dans le domaine artistique…). Les deux morceaux de 30 minutes foncent tête baissée vers le soleil sur Raw Reads, un testament éternel de ce que Gravitons a accompli et qui ne manquera pas de jaillir à nouveau lorsque le besoin se fera sentir. En attendant, il y a beaucoup à apprendre sur ces deux chats sur leur site Web Free Market Records. À lire sans modération!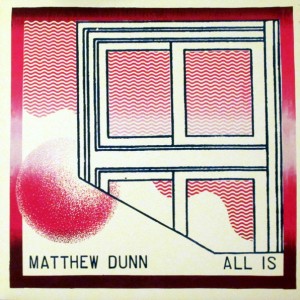 Matthew Dunn
All Is
(Cosmic Range)
Toronto, ON
From the moon gardens of Jesse Locke:
Doc Dunn flings open the shutters of perception on this vinyl-only expedition into the inner cosmos. Switched on to heliocentric frequencies, these home-recorded heatwaves were laid down Portastudio style as the blueprint for future flights in a group incarnation, yet stand alone as a soothing and spellbinding trip. Side A starts off with a series of soft-focus sketches varying in degrees of abstraction, but the pair of longer pieces on the flip is where it really lifts off. The 11-minute "All Is And Ever Will Be" hovers on a hazy organ drone with muted splatter-clatter skimming below the surface like a one-man Flower-Corsano Duo. Closer "Earth House" is the coolest pool of equanimity, layering echoed keys with electronic squelch and a headbobbing rhythm to bring the journey back to Satchidananda.
Des jardins lunaires de Jesse Locke:
(Traduit par la fréquence héliocentrique de Vincent Rondeau)
Doc Dunn ouvre grand les volets de la perception avec ce parcours du cosmos intérieur, disponible exclusivement sur vinyle. Ces vagues de chaleur sonores, réglées sur des fréquences héliocentriques et enregistrées maison à la Portastudio, constituent autant un modèle pour des explorations de groupe futures qu'un voyage en soi, à la fois envoûtant et apaisant. La face A présente une série de vignettes floues à degré d'abstraction variable, mais les deux longues pièces du verso décollent pour de bon. Sur « All Is and Ever Will Be », qui dure 11 minutes, la vibration d'un orgue vaporeux est troublée par le fracas d'une batterie sauvage, évoquant une fusion en un seul être du duo Flower-Corsano. La finale, « Earth House » est un lac frais d'équanimité aux sédiments de claviers réverbérés, de giclements électroniques et de rythmes entraînants qui vous ramènent vers le Satchidananda.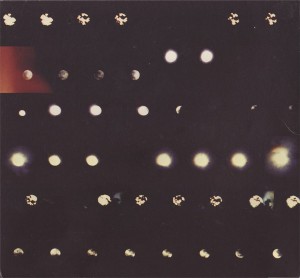 Jerusalem In My Heart
Mo7it Al-Mo7it
Montréal, QC
From t7e t3xt m3ssag3 arc7iv3 Johnnie Regalado:
Mo7it Al-Mo7it, the latest album from the hydra-headed Jerusalem In My Heart, is an exercise in transcendental teleportation. This project is so far removed from the expected four-piece dude-rock formula that it has the industry's ears twisted. File under world? Electronic? Experimental? This melding of modern electronics and Arabic melisma can be categorized one way for sure — mind melting. This first physical relic of a mythical performance piece manages to thread the missing film projections through the cogs of your consciousness. The forgotten score to an uncut film. On "3andalib al-furat (Nightingale of the Euphrates)" the notes bend and pop like wind blown across a golden headed field of wheat. The final piece, "Amanem (Amanem)", gathers the highlights of the earlier narrative and weaves them into a brilliant exhibition of cultural elasticity. Simultaneously modern and nostalgic with track titles that resemble scripture sent by text message, these compositions are both foreign and familiar. Jerusalem in My Heart makes the thorough argument that, in music, being Canadian and sounding Canadian are not inextricably linked.
D3 l'arc7iv3 d3 m3ssag3 t3xt3 d3 Johnnie Regalado:
(Tr4du1t du c0sm0s p4r C4th3rin3 D3b4rd)
Mo7it Al-Mo7it, le dernier album du musicien à tête d'hydre Jerusalem In My Heart, est un exercice de téléportation transcendantale. Ce projet est tellement loin de l'horizon d'attente représenté par la formule « quatuor rock de dudes blancs » que les oreilles de l'industrie musicale canadienne ont frémi. Classer comme musique du monde? Électronique? Expérimental? Cet alliage de musique électronique moderne et de mélismes arabes peut certainement être catégorisé comme une musique qui tord l'esprit. Cette première relique physique d'une performance mythique insère dans les rouages de votre conscience un courant évanescent d'images des projections manquantes. La trame sonore d'un film non-monté. Sur "3andalib al-furat (Nightingale of the Euphrates)", les notes s'inclinent et cassent comme le vent caressant un champ de blé blond. La pièce finale, "Amanem (Amanem)", rassemble les points forts du fil narratif et les tisse en une brillante démonstration d'élasticité culturelle. Simultanément moderne et nostalgique avec ses titres qui semblent provenir de messages-textes, ces compositions sont à la fois étrangères et familières. Jerusalem in My Heart émet l'argument approfondi qu'en musique, « être canadien » et « sonner canadien » ne sont pas inextricablement liés.
Jerusalem In My Heart – Amanem (Amanem)
Jerusalem In My Heart – 2andalib al-furat (Nightingale of the Euphrates)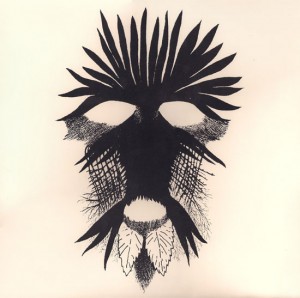 Aaron Lumley
Wilderness
(Self Released)
Montréal, QC
From the can-adia navigations of Aaron Levin:
Spiritual reverberations emanate from this dense offering of solo Contrebasse by Montreal-via-Toronto's Aaron Lumley. Pushing past limitations of space and consciousness, mass churns through energetic bursts whose halo can be felt in every groove. Wilderness resonates with incredible candor while Lumley reaches lonesome heights of the highest mystic calibre. Worth every repeated listen.
Des navigations can-adiennes d'Aaron Levin:
(Traduit par les réverbérations mystiques de Maya Keshav)
Les réverbérations spirituelles émanent de ce don intense de Contrebasse solo par Aaron Lumley de Montréal via Toronto. En dépassant les limites d'espace et de conscience, la masse tourbillonne à travers les éclats énergiques, les auréoles desquels on peut sentir dans chaque rainure. Wilderness résonne avec la franchise incroyable alors que Lumley atteint les hauteurs solitaires de la qualité la plus mystique. Il vaut chaque écoute multiple.
---