Tag: hugo hyart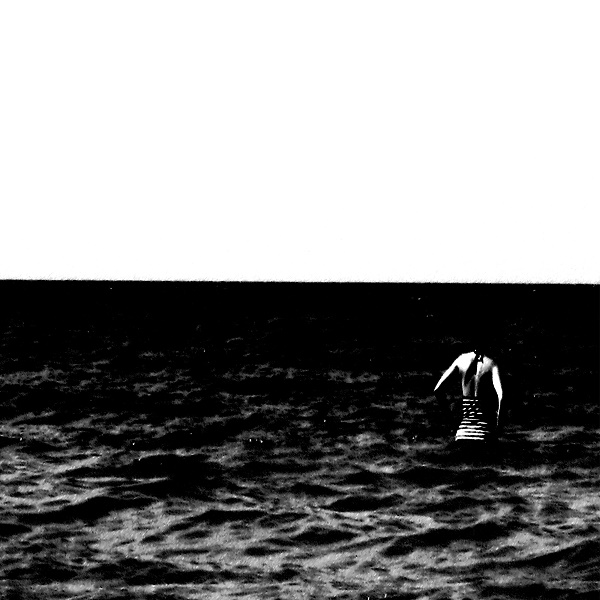 Man Meets Bear
Huronian Cadence
(Ur)
Kitchener, ON
From the acousitc water dance of Trevor Angst:
The photo of collaborating artist Experimental Housewife standing in Lake Huron is reminiscent to Man Meets Bear's cover art. Songwriter Soren Brothers wears his art on his sleeve, bridging his composition with his dedicated hours to limnology with visual transparency.
Huronian Cadence is an ethereal voice resting on nylon string. Soft textures of Latin and classical folk invoke images of a crash test dummy awaiting the ravage of a jersey barrier of heavy modulation. "Go Wild" is particular with cartoonish wails, becoming scratchier and alluring with high gain vocals. Other tracks feature a gated and compressed percussion, adding a closed dimension to the roofless, ambient siren call of Soren Brothers from across the lake.
De la danse de l'eau acoustique de Trevor Angst:
(Traduit par Hugo Hyart)
La photo de l'artiste collaboratrice Experimental Housewife se tenant dans le Lac Huron rappelle les pochettes d'album de Man Meets Bear. Le chansonnier Soren Brothers joue son art à coeur ouvert, et fait le pont avec ses longues heures dédiées à la limnologie avec transparence visuelle.
Huronian Cadence est une voix éthérée posée sur un fil de nylon. De douces textures latines et de folk classique invoquent les images de mannequins de crash test en attente du ravage que leur causera une barrière jersey de lourde modulation. "Go Wild" est particulière, avec ses gémissements cartoonesques, devenant de plus en plus éraflée et allusive avec les voix traitées avec intensité. Les autres morceaux contiennent une percussion filtrée et compressée qui ajoute une dimension fermée au chant de sirène ambiant et sans toit de Soren Brothers venant de l'autre côté du lac.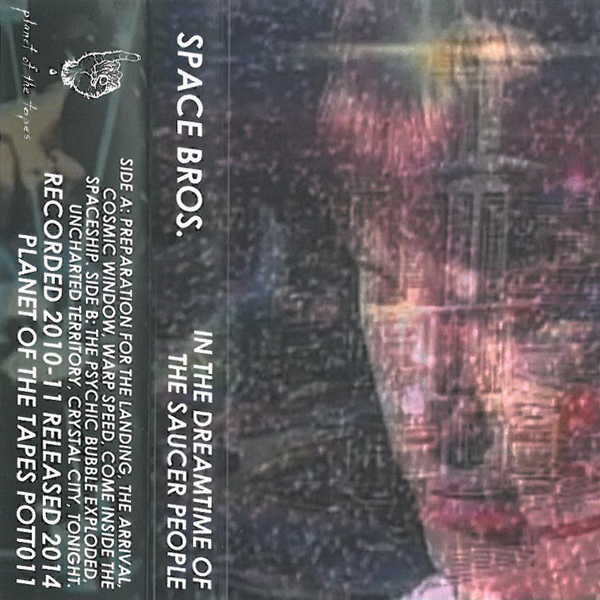 Space Bros.
In The Dreamtime Of The Saucer People
Vancouver, BC
From the Quasar of Trevor Angst:
Space Bros. made a cosmic wormhole. You're chewed up, you're spit out, you don't know where the hell it took you but it's busy with people and activity. You're entering into a new world. ''IDSP'' relays the observations of an outsider's wander through an unfamiliar city in perpetual night. Set in the not-so-distant future, the city is dynamic, it's fast paced and you are the outsider. The detuned and vibrating synthesizers make the dreary night hours of this big and futuristic city sound thriving. The afterhours are alive; you can hear the dissonant vocal samples. They sound like muffled intergalactic discotheque muzak that leaked from the venues' walls and onto the streets. Beneath you there's an underpass of swooshing polyphonic sounds of light bikes and hover crafts. The city is moving fast and drains its power crystals night and day. The result is making everything hum like an old GE refrigerator. Even the atmosphere sounds high voltage.
Du Qasar de Trevor Angst:
(Traduit dans le temps du rêve par Hugo Hyart-Dauvergne)
Space Bros. ont fait un trou de ver cosmique. Tu es mâché, tu es recraché, tu ne sais pas où diable cela t'a mené, mais ça grouille de monde et d'activités. Tu entres dans un nouveau monde. « IDSP » relaye les observations d'un être extérieur lors d'une déambulation à travers une ville pas familière au cœur d'une nuit surréelle. Se déroulant dans le futur pas si lointain, la ville est dynamique. Elle va vite et tu es l'être extérieur. Les synthétiseurs désaccordés et vibrant transforment le son des longues heures nocturnes de cette grande ville futuriste en excitantes floraisons. Les heures supplémentaires sont vivantes ; tu peux en entendre les échantillons de voix dissonantes. Elles sonnent comme une muzak de discothèque intergalactique étouffée qui aurait fuité depuis les murs des salles vers la ville. Au-dessous, il y a un passage de sons polyphoniques soufflant provenant de lumières de motos et d'aéroglisseurs. La ville bouge rapidement et aspire ses cristaux de pouvoir nuit et jour. Le résultat est que tout hum comme un vieux réfrigérateur General Electrics. Même l'atmosphère a l'air sous haut voltage à l'oreille.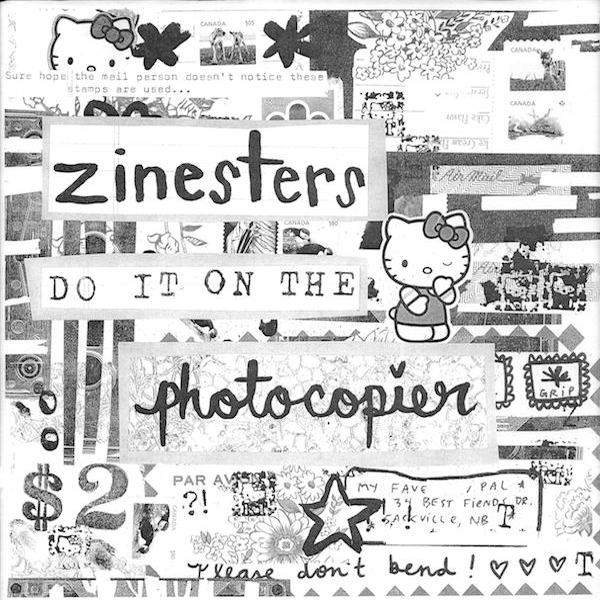 How To Make a Zine
Alanna Yaraskavitch
Ottawa, ON
From the wild 3 AM photocopying break-in of Alanna Yaraskavitch:
Like independent music itself, zines are hard to define but easy to identify. Zines (pronounced "zeens") are tiny, homemade magazines reproduced with the aid of a photocopier. There are two basic categories: fanzines (short for "fan magazine") and perzines (short for "personal zine"). However, these categories certainly do not cover everything, as the magical world of self-publishing also includes mini comics, newsletters, chapbooks and much, much more.
So why would someone make a zine if they are essentially photocopied versions of a tumblr dashboard? Common reasons for zine-love include that they are personal, uncensored and portable. I like making zines because I find them therapeutic to write and read, as well as a great excuse to send and receive snail mail. Intimacy and effort ("Someone went through the trouble to actually MAKE this?!") are also often stated as reasons as to why someone would go through the trouble of zine-ing.
Sometimes it is a hassle to actually create a zine, but as with anything, the effort is always worth the reward. Nothing is more fun to do than hold a stack of freshly-photocopied zines in your hands while dancing in your bedroom to The Courtneys screaming, "I MADE THIS! I DID IT!"
So stop putting it off! It's time to finish that years-in-the-making zine once and for all. Only four steps stand between you and your creation: content creation, aesthetic considerations, assembly and distribution.
1. CREATING CONTENT:
A. ON YOUR OWN:
The biggest question that comes with making a zine is the first one that you are going to have to answer: What is this zine going to be about? As a medium, zines work the best when they are about something close to the author and that the author cares about. Even if you think that what you are writing about is mundane or average, chances are that other people have similar experiences and would love to read about your thoughts and experiences.
This bring us to an important note: Sometimes it is hard to write about yourself without feeling like a narcissistic asshole. "Why would anyone even START to CARE about a personal anecdote from my childhood?!" I hear you screaming. "Isn't that self-indulgent?"
No! Well, maybe. Still, it is key to abandon that idea before you start creating. As William Zinnser writes in On Writing Well, "Writing is an act of ego, and you might as well admit it. Use its energy to keep yourself going."
B. ZINE TEAM:
Whether it's a split issue with a friend or a large compilation work with some vague scene acquaintances, there are some extra precautions to take regarding content if you are working with other people. When there's more than one person on the zine team, the number one tip is to not make any assumptions.
First off, do not assume that they are okay with their real name being published with their piece, especially if they are writing about a personal or sensitive topic. Moreover, make sure to always ASK before changing or even rearranging what someone else has written.
Another important thing to consider is that with a lot of people on one project, it is incredibly likely that some will not follow through on their commitment. Set deadlines frivolously early. It might feel dumb to tell people you need material two weeks or even a month before you actually do, but this allows a good margin for any (inevitably) late submissions. You will thank yourself for doing this later on!
<<< read more >>>
2. AESTHETIC:
A. THIS IS THE FUN PART:
Now that the content is done, it's time to make something that looks good. First of all, you need to decide what size your zine is going to be. Is it going to be quarter-size, half-size or just made with one page? Half-size, a standard piece of paper folded in two, is the easiest to start. However, you can get more bang for your buck by folding it once more and going for quarter-size, a format that is also easier to mail out later on. Next, it is good to think about how the content is going to be formatted. Will the text be written out on a typewriter, handwritten or typed on a computer? Are you using any images? If so, will they be drawings, photographs or cut-outs? The great part about zines is that this is all your call.
B. WATCH OUT:
Still, it's important to realize that you are going to be reproducing whatever you make on a photocopier, which holds some limitations. For example, it is likely that your zine, especially your first one, is going to be in black and white (colour copies are an expensive, and present their own kind of hassle best left to your later issues, as you become more experienced).
With black and white copies, some colours (like yellow) don't copy into grey tones, and pencil marks (especially light shading) don't photocopy well. Given this, it's a good idea to do a test run at the photocopier early on. Check in advance that whatever supplies you will be using are going to translate like you want them to when copied.
And whatever size, shape or shade of your zine, ALWAYS (ALWAYS!) leave margins of at least half a centimetre, if not more. You have spent all this time formatting words and images – it is a horrible feeling to arrive at the photocopier only to realize that the end of every sentence gets cut off during printing.
3. ASSEMBLY:
Now that you have written, drawn and formatted your zine, it is time to reproduce them for the masses. Photocopiers are pretty temperamental beasts, but they can easily be tamed with a little bit of know-how. There are two ways to go about copying: paying and not paying.
A. PAYING:
If you are paying for copies, go to a copy shop and ask someone to show you how to use the photocopier before wasting all of your allowance trying to make double-sided copies on your own. The staff is there to show you how to do this. Do not be afraid that they are looking at what you made and judging you about it. They are not! The staff help people make copies all day. It's their job.
B. NOT PAYING:
On the other hand, maybe you work in an office. Perhaps you're a student with access to a photocopier on-campus. You may have parents, friends, relatives, and they may have photocopiers, and you may just be in luck. Whatever the case, you have an IN to make your zine for free. Feel no guilt when copying without coin and continue in the footsteps of many a punk as fuck zinester before you.
N.B.: If you get fired because you stole your boss' keys and hosted a wild 3 AM photocopying break-in, don't blame me. You're going to have to decide how you want to make your copies on your own, so I wish you best of luck on that one.
C. METAL DOWN THE MIDDLE (STAPLING):
Once you make your copies you will need to assemble them. Most people staple all of the pages together in the middle, but I've seen zines held together by sewn thread, paper clips and even bobby pins. If you go for the stapling route, your pages will probably be too wide for the average stapler to reach the middle. Hence, you will need one of my favourite pieces of office supplies… the long-armed stapler! These can be purchased for about $40, or you can use the one at the copy shop.
4. DISTRIBUTION
You did it! You made a zine! Now that you've held a bunch in your sweaty palms while simultaneously shimmying to "Lost Boys", it's time to get your work out there.
A. PAYING THE PRICE:
Like all art, one way to distribute your creation is to force people to pay for it. A good rule of thumb when it comes to pricing zines is to charge whatever it cost you to photocopy one issue, then doubled and rounded to the nearest 50 cents or dollar. For example, the first issue of my perzine, Finale 95, cost $0.72 to photocopy, so I charged $2 for it.
But where do you sell your zines now that you have priced them? The answer is to look around in your city. Is there an independent publishing fair? A punk flea market? A craft and zine sale? Table at them if you feel comfortable!
Another way is to approach a zine distro and ask if they'll consider your zine. In Ottawa, there are two zine racks run by Lily Pepper. She buys my zine for half of what she sells it for. I don't make a lot of money this way, but I don't lose any money either.
B. GIVING IT AWAY:
Besides, the point of zines has never been to make money in the first place. In Ottawa, there is another way I get my creations out to the world: at the zine-off!
The Ottawa Zine-Off is a small event that occurs every six months for local writers and illustrators get together. Everyone makes something for the event, then trades with each other. This has been essential to the growth of the city's zine scene and is an awesome way to meet new people who don't go to shows.
However, you don't need to organize a zine-off to give away your work (but wouldn't it be cool if you did?!) You can leave your zine free for the taking at record stores, vintage stores, movie theatres, at the dentist's office, on the bus… who knows who will pick it up?
END NOTES:
Don't forget that it's okay if your first zine doesn't live up to all of your expectations or if something goes wrong while you're making it. In fact, given the medium, that's actually normal. Zines exist as a process of growing as an artist, writer and creative, a tool you can use to develop your skills, as well as yourself as a living, breathing human person! Zines are a weapon the size of your heart, so keep writing and keep copying.
Alanna Yaraskavitch is a second year journalism student at Carleton University who has been making zines under the name Alanna Why for the past four years. She has written many titles including Backwaves, a fanzine about Richard Simmons, and Scoopin' Times, a comic zine about working in an ice-cream parlour. Currently, she writes a perzine called Finale 95, wherein which she explores post-secondary misadventures, friendship and existential crises prompted by power-pop.
Des folles entrées par effraction à 3h du matin pour se servir du photocopieur d'Alanna Yaraskavitch:
(Traduit par Hugo Hyart)
Tout comme la musique indépendante, les zines sont difficiles à définir, mais faciles à identifier. Les zines (prononcé « tzine ») sont de tout petits magazines faits maison reproduits à l'aide d'un photocopieur. Il y a deux catégories de base : les fanzines (abréviation de « fan magazine ») et les perzines (abréviation de personal zine). Toutefois, ces deux catégories ne couvrent certainement pas tout, puisque le monde magique de l'autoédition comprend aussi les mini bandes dessinées, les bulletins d'information, les chapbooks (de petits livres qui contiennent des contes, des poèmes, des ballades, etc.) et beaucoup plus encore.
Alors, pourquoi faire un zine si ce ne sont essentiellement que des versions photocopiées d'un tableau de bord tumblr ? Le fait qu'ils soient personnels, non censurés et faciles à transporter comptent parmi les raisons les plus courantes pour lesquelles on aime les zines. J'aime faire des zines, car je les trouve leur rédaction et leur lecture thérapeutiques, en plus, ils constituent une superbe excuse pour entretenir des correspondances papier. L'intimité et l'effort qu'ils ont demandés (« Quelqu'un s'est vraiment donné la peine de FABRIQUER ça ?! ») sont aussi souvent évoqués comme raisons pour lesquelles quelqu'un irait s'embêter de faire et de lire des zines.
Parfois, c'est une corvée de passer du temps à créer un zine, mais comme avec toute chose, l'effort est toujours récompensé. Rien n'est plus amusant que de tenir une pile de zines fraîchement photocopiés entre ses mains en dansant dans sa chambre au rythme des Courtneys en criant : « JE L'AI FAIT! J'AI FAIT ÇA! »
Alors arrêtez de remettre à plus tard! Il est temps de finir de créer ces zines commencés il y a des années une bonne fois pour toutes. Il n'y a que quatre étapes entre vous et votre œuvre : la création du contenu, les considérations esthétiques, l'assemblage et la distribution.
1. CRÉER UN CONTENU :
A. CRÉER SEUL :
La plus grande question, et la première, à laquelle vous devez répondre lorsque vous décidez de créer un zine : de quoi parlera le zine? Comme média, les zines fonctionnent mieux quand ils traitent d'un sujet qui touche l'auteur et qui l'intéresse. Même si vous pensez que ce dont vous parlez est banal ou ordinaire, il existe probablement d'autres gens ayant des expériences similaires qui adoreraient lire à propos vos idées et vos expériences.
Ce qui nous amène à une remarque importante : parfois, il est difficile d'écrire à propos de soi sans se sentir comme un connard ou une connasse narcissique. « Pourquoi est-ce que quelqu'un aurait ne serait-ce qu'un DÉBUT d'INTÉRÊT pour une anecdote personnelle tirée de mon enfance ?! » Je vous entends crier: « N'est-ce pas de la complaisance envers soi-même ? ».
Non! Enfin, peut-être. Il n'en reste pas moins qu'il est primordial d'abandonner cette idée avant de commencer à créer. Comme William Zinsser l'a écrit dans On Writing Well, « Écrire est un acte d'ego, et vous êtes aussi bien de le reconnaître. Utilisez son énergie pour continuer à vous porter. »
B. ZINER EN ÉQUIPE :
Que ce soit un numéro partagé avec un ami ou un vaste travail de compilation regroupant de vagues connaissances d'une même scène, il y a quelques précautions supplémentaires à prendre quant au contenu lorsque vous travaillez avec d'autres gens. Quand plusieurs personnes participent à un zine, le premier conseil est de ne présumer de rien.
Tout d'abord, ne tenez pas pour acquis qu'ils sont d'accord pour que leur vrai nom soit publié avec leur oeuvre, surtout s'ils écrivent sur un sujet sensible ou personnel. Plus encore, soyez sûr de toujours DEMANDER avant de changer ou de réarranger ce que quelqu'un a écrit.
Une autre chose importante à considérer est que lorsque beaucoup de gens contribuent à un projet, il est plus que probable que certains ne termineront pas ce qu'ils avaient annoncé. Fixez des dates butoirs frivolement tôt. Cela peut paraître idiot de dire aux gens que vous avez besoin des documents deux semaines ou un mois avant que vous en ayez réellement besoin, mais cela laisse une bonne marge pour toute oeuvre remise (inévitablement) en retard. Vous serez heureux de l'avoir fait plus tard !
<<< la suite >>>
2. L'ESTHÉTIQUE :
A. C'EST LA PARTIE AMUSANTE :
Maintenant que le contenu est réalisé, c'est le moment de faire quelque chose de joli. Tout d'abord, vous devrez décider quelle taille aura votre zine. Un quart de page, une demi-page ou une page entière ? Le plus facile pour débuter est de choisir une demi-page soit une page standard pliée en deux. Toutefois, vous pourrez en avoir plus pour votre argent en le pliant une fois de plus et en travaillant sur un format quart de page qui sera aussi plus facile à envoyer par la poste plus tard. Ensuite, il est bon de savoir de quelle façon le contenu sera formaté. Le texte sera-t-il écrit à la machine à écrire, à la main ou à l'ordinateur? Utiliserez-vous des images? Si tel est le cas, est-ce que ce seront des dessins, des photographies ou des images découpées? Ce qui est génial avec les zines : c'est votre décision.
B. PRENEZ GARDE :
Quoi qu'il en soit, il est important de garder à l'esprit que vous reproduirez ce que vous faites à l'aide d'un photocopieur, ce qui n'est pas sans contraintes. Par exemple, il est probable que votre zine, à plus forte raison votre premier, soit en noir et blanc (les copies couleurs coûtent cher et comportent leurs propres lots d'ennuis qu'il vaudrait mieux garder pour vos prochaines parutions, quand vous aurez acquis de l'expérience). Avec les copies en noir et blanc, certaines couleurs (comme le jaune) ne sont pas copiées dans les teintes de gris, et les traits de crayon de bois (surtout s'ils sont pâles) ne se photocopient pas bien. En prenant ça en compte, c'est une bonne idée de faire très tôt un essai au photocopieur. Vérifiez en avance que les fournitures que vous utiliserez répondront à vos attentes une fois copiées.
Et quelle que soit la taille, la forme ou la nuance de votre zine, laissez TOUJOURS (TOUJOURS!) des marges d'au moins ½ cm, sinon plus. Vous avez passé tout ce temps à formater les mots et les images – c'est un sentiment horrible que d'arriver au photocopieur et réaliser que chaque fin de ligne est coupée à l'impression.
3. ASSEMBLAGE :
Maintenant que vous avez écrit, dessiné et formaté votre zine, il est temps de les dupliquer pour les distribuer au peuple. Les photocopieurs sont des bêtes très caractérielles, mais elles peuvent facilement être domptées avec un peu de savoir-faire. Il existe deux façons d'aborder l'impression : payer et ne pas payer.
A. PAYER :
Si vous payez pour photocopier, allez dans un centre de copies et demander à quelqu'un de vous montrer comment fonctionnent les photocopieurs avant d'aller gâcher tout votre argent de poche à essayer de faire des copies recto-verso seul(e). Ne craignez pas qu'ils regardent ce que vous avez fait et qu'ils vous jugent. Ce n'est pas ce qui les intéresse! Ils sont là pour aider les gens à faire des photocopies toute la journée. C'est leur boulot!
B. NE PAS PAYER :
D'un autre côté, peut-être travaillez-vous dans un bureau. Ou êtes-vous un étudiant avec un accès aux photocopieurs du campus. Vous avez peut-être des parents, des amis, une famille élargie, et ils ont peut-être un photocopieur, et ce pourrait bien être votre chance. Peu importe, vous avez un moyen de photocopier vos zines gratuitement. Ne ressentez aucune culpabilité quand vous photocopiez sans payer, et suivez les traces de nombreux zineux et de nombreuses zineuses putainement punk avant vous.
N.B. Si vous êtes viré parce que vous avez volé la clé de votre patron et organisé une folle entrée par effraction à 3 h du matin, ne vous en prenez pas à moi. Vous devez décider seul(e) comment vous voulez faire vos copies, je vous souhaite bien du courage.
C. ATTACHER AU MILIEU (AGRAFAGE) :
Une fois que vous aurez vos photocopies, vous devrez les assembler. La plupart des gens agrafent toutes les pages au milieu, mais j'ai vu des zines retenus par un fil cousu, des trombones ou même des épingles à cheveux. Si vous choisissez l'agrafage, vos pages seront certainement trop larges pour pouvoir atteindre le milieu avec une agrafeuse de base. Vous aurez donc besoin de mon outil de bureau préféré … la grande agrafeuse. Elles se vendent environ 40 $, ou vous pouvez aussi utiliser celle du centre de copies.
4. DISTRIBUTION
C'est fait! Vous avez fait un zine! Maintenant que vous en tenez quelques-uns dans vos mains moites tout en vous trémoussant au son de « Lost Boys », il est temps de distribuer votre oeuvre.
A. EN PAYER LE PRIX
Comme tout art, vous pouvez distribuer vos créations en forçant les gens à payer pour l'avoir. Un bon point de repère pour donner un prix au zine est d'en demander le prix que cela vous a coûté pour photocopier un numéro, de le doubler puis de l'arrondir aux 50 sous ou dollar le plus près. Par exemple, le premier numéro de mon perzine, Finale 95, m'a coûté 0,72 $ à photocopier, donc je demandais 2 $.
Maintenant que vous avez déterminé le prix, où pouvez-vous vendre vos zines? Il suffit de regarder autour de vous. Votre ville tient-elle une foire de la publication indépendante? Un marché aux puces punk? Un salon d'artisanat et de zines? Si vous êtes à l'aise, participez-y!
Vous pouvez aussi approcher un distributeur de zines et lui demander s'il souhaite distribuer le vôtre. À Ottawa, Lily Pepper possède deux présentoirs à zines. Elle achète mes zines pour la moitié du prix de revente. Je ne fais pas beaucoup d'argent de cette façon, mais je n'en perds pas non plus.
B. LE DONNER GRATUITEMENT
De toute façon, le but premier des zines n'a jamais été de faire de l'argent. À Ottawa, il existe une autre façon de mettre mes créations à la disposition de tous : le zine-off!
Le zine-off d'Ottawa est un petit évènement qui se déroule tous les six mois lors duquel les écrivains et les illustrateurs locaux se rencontrent. Tout le monde fait quelque chose pour l'occasion, puis l'échange avec les autres. Cet événement a été essentiel à la croissance de la scène zine de la ville, et c'est un moyen génial de rencontrer de nouvelle personne qui ne vont pas aux concerts.
Toutefois, il n'est pas nécessaire d'organiser un zine-off pour distribuer gratuitement votre travail (mais ne serait-ce pas trop cool si vous le faisiez?!) Vous offrir gratuitement votre zine chez les disquaires, dans les friperies, aux cinémas, chez le dentiste, dans le bus… Qui sait qui le prendra?
NOTES FINALES :
N'oubliez pas qu'il est normal que votre premier zine ne remplisse pas toutes vos attentes ou que quelque chose tourne mal pendant que vous le faites. En fait, étant donné le médium, c'est parfaitement normal. Les zines servent de processus de maturation en tant qu'artiste, qu'écrivain et que créateur. C'est un outil que vous pouvez utiliser pour développer vos compétences, aussi bien que pour vous épanouir en tant que personne vivante. Les zines sont une arme de la taille de votre cœur, alors continuez d'écrire et continuez de copier.
Alanna Yaraskavitch est une étudiante en journalisme de deuxième année à l'Université Carleton. Depuis quatre ans, elle crée des zines sous le pseudo Alanna Why. Elle a écrit pour plusieurs parutions, dont Backwaves, un fanzine sur Richard Simmons, et Scoopin' Times, un zine BD à propos du travail dans un bar laitier. En ce moment, elle écrit un perzine intitulé Finale 95, dans lequel elle explore ses aventures à l'université, ses amitiés et ses crises existentielles suscitées par la power-pop.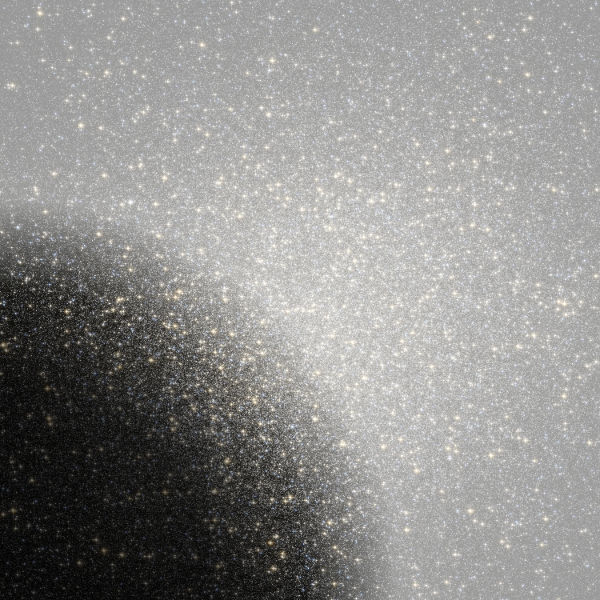 Secret Pyramid
Movements of Night
Vancouver, BC
From the yawning moulin of Adam Bradley:
This great creator, Secret Pyramid, has built magnificent geometry that rips skyward from the horizon. Frozen fractals splinter and jut with kaleidoscopic energy. Slow, careful movements groan over glacial fissures. Azure eyes reflect a blizzarding expanse. Gusts hurry across craggy plains, buried in white, fallen heaven. A reverent quietude booms. Awe is commanded. The loneliness of existence is pronounced, but like perfect dark night, it is soothing. Vision shifts from focus. Arms outstretched, we fall backward into the yawning moulin and are taken.
Du moulin qui bâille de Adam Bradley:
(Traduit par la gélifraction de Hugo Hyart)
Ce grand créateur, Secret Pyramid, a construit une somptueuse géométrie qui pointe vers le ciel à l'horizon. Des fractales gelées se brisent en éclats et saillent avec une énergie kaléidoscopique. De lents mouvements précautionneux gémissent au-dessus des fissures de glace. Des yeux bleu ciel réfléchissent l'étendue d'un blizzard. Des rafales se pressent sur des plaines escarpées, enterrées dans un blanc paradis déchu. Une respectueuse quiétude mugit. Un effroi mêlé de respect est de mise. La solitude de l'existence est prononcée, mais comme une nuit parfaitement sombre, c'est relaxant. La vision change de point de focalisation. Les bras déployés, nous nous laissons tomber à la renverse dans le moulin qui bâille et sommes pris.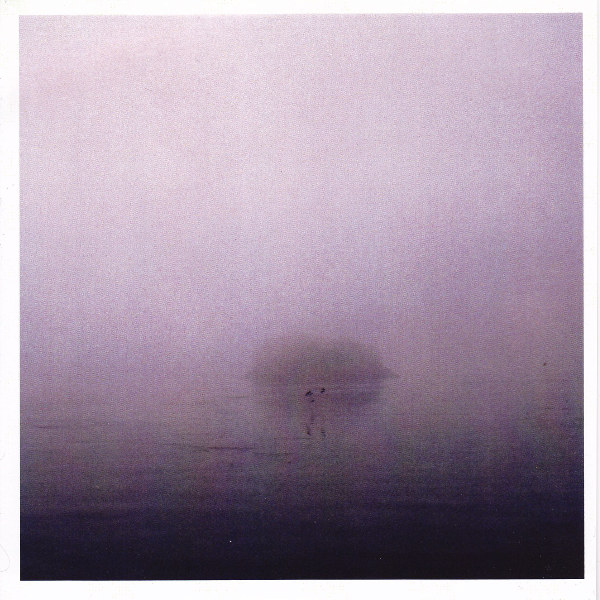 Student Teacher
Left For Dead
Vancouver, BC
From the magnetic contribution of Penny Clark:
Student Teacher dredges in discordant, mournful isolation and indents it on plastic vinyl. Baleful bass guitar paddles the song on a doomed journey, portended by cold iron guitar and omnisciently detached vocals. Kingfisher Bluez continues its run of concisely poignant releases with this magnetic contribution to the label's single-sided singles series.
De la contribution magnétique de Penny Clark:
(Traduit par la dissonante, funèbre isolation de Hugo Hyart)
Student Teacher drague une dissonante, funèbre isolation, et la projette sur le plastique vinyle. Une guitare basse sinistre pagaie la chanson sur un voyage condamné, annoncé par une froide guitare d'acier et un chant détaché de façon omnisciente. Kingfisher Bluez continue ses sorties poignantes et concises avec cette contribution magnétique à la série de singles à une face de l'étiquette.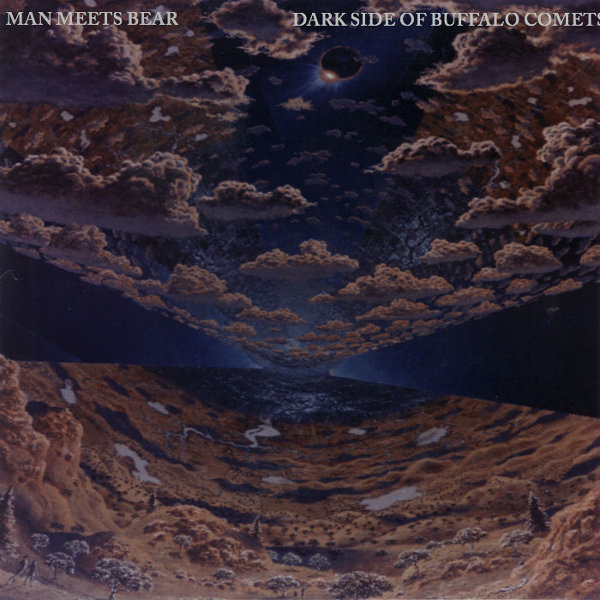 Man Meets Bear
Dark Side of Buffalo Comets
Kitchener, ON
From the digital beach of Javier Fuentes:
Travelling songbooks wash their way across northern shores, propelled by melodic winds and calming tides. Cosmic energy slides through organic terrain as lifted spirits awake from their slumber. Vast palettes of sound transform our worn-down trails into paths of of psychic discovery. Warm thoughts stick with us as we unravel the foreign spaces sleeping in our imagination, hidden in the textures of each song. Islands of beauty descend upon our memory before flashing through the unattainable grasp of our senses. Avoid the metaphysical barriers and grip quickly.
De la plage digitale de Javier Fuentes:
(Traduit par les espaces étrangers de l'imagination de Hugo Hyart)
Des recueils de chansons trouvent leur chemin sur le dos de vagues du Nord, propulsés par des vents mélodiques et des marées apaisantes. De l'énergie cosmique glisse sur un terrain organique tandis que des esprits élevés sortent de leur torpeur. De vastes palettes de son transforment nos sentiers défoncés en des chemins de découvertes psychiques. Des pensées chaleureuses restent dans nos têtes alors que nous découvrons les espaces étrangers dormant dans notre imagination, cachés dans la texture de chaque chanson. Des îles de beauté descendent sur notre mémoire avant d'apparaître dans l'inatteignable compréhension de nos sens. Évitez les barrières métaphysiques et attrapez ça rapidement.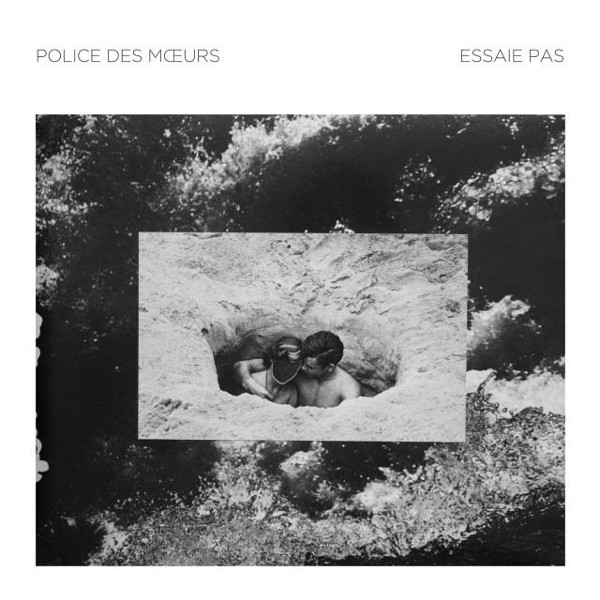 Police des Moeurs // Essaie Pas
Split
Montréal, QC
From the tension coping mechanisms of Hugo Hyart:
(Translated by Hugo Hyart)
Police des Moeurs are back and darker than ever, playing their synthesthetic pop from the shadowy recesses. In a destroyed world where the sun has lost its sense, all has to be reinvented with what will be found. Shared and public solitudes gather in their sighing ode to the sounds of the hovering nuclear war.
Invest in this record as a ticket to collide at night with the inevitable stranger. But Essaie Pas* to catch Marie Davidson and Pierre Guérineau's pace; don't be reckless. The duo invite us on a night of jackhammering relapses and frenetic insomniac abuse.
*Note: Essaie Pas = Don't Try
Des mécanismes à tenir la tension de Hugo Hyart:
Police des Moeurs nous reviennent, plus sombre que jamais, pour rejouer de leur pop synthesthétique des recoins peu éclairés. Dans le monde détruit où le soleil a perdu son sens, il faut tout réinventer, avec ce qu'on va trouver. Les solitudes publiques et partagées se rassemblent dans leur ode soupirante aux sons de la guerre nucléaire planante.
Investis dans ce disque comme dans un ticket pour percuter dans la nuit l'immanquable inconnu-e au détour d'une rue. Mais Essaie pas de capter le rythme de Marie Davidson et Pierre Guérineau ; soit pas téméraire. Essaie Pas nous invite à une nuit insomniaque d'abus frénétiques et de rechutes à un rythme de marteau-piqueur.

Police des Moeurs – Je te Montrerai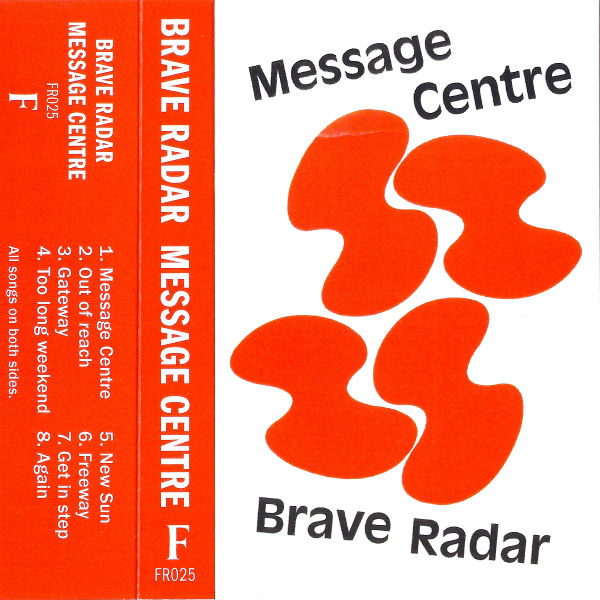 Brave Radar
Message Centre
Montréal, QC
From the sincere appreciation of Josh Boguski:
In the five years since their previous broadcast, Brave Radar have honed a persistently subdued sound, reappearing at the forefront of our interest with the future classic Message Centre. Despite its timeless tonality, this heap of pop clumps winks at the obscurity of its predecessors. Be sure to thank Tessa and Conor for founding Fixture before preparing to drift off to the world's most radical lullaby.
De l'appréciation sincère de Josh Boguski:
(Traduit par les berceuses les plus radicales de Hugo Hyart)
Pendant les cinq années qui se sont écoulées depuis leur dernière transmission, Brave Radar ont aiguisé un son qui persiste en subtilité, et redeviennent un intérêt de premier plan grâce au futur classique Message Center. Malgré sa tonalité intemporelle, cet amas de sons pop fait un clin d'oeil à l'obscurité de ses prédécesseurs. N'oubliez pas de remercier Tessa et Conor pour avoir fondé Fixture avant de vous préparer à dériver dans les berceuses les plus radicales au monde.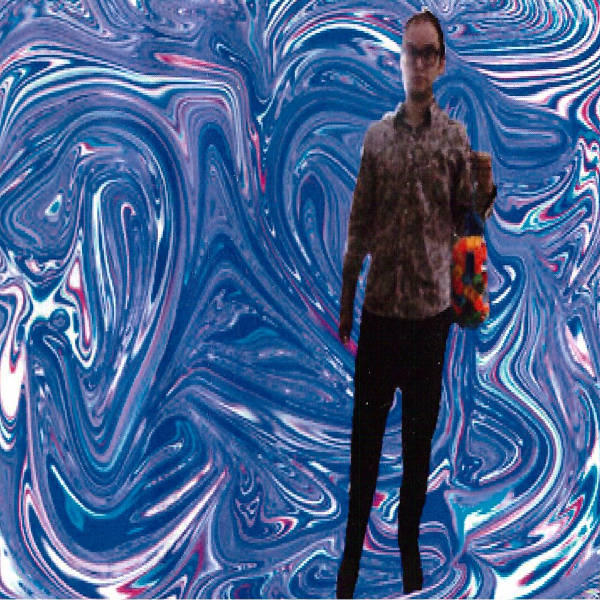 The Party Upstairs
Cartoon Universe
(Self Released)
Halifax, NS
From the blue dolphins pouring out of the enthusiaastic head of Hugo Hyart:
Like a magnetic tape trip in a world of glitched cartoons. Like a virtual tour in a ghostly carnival-casino-city. Like augmented reality trances through the information magic beans forest. Like a blink of human sentience. Holy lustig music.
Des dauphins bleus qui tombent du crâne enthousiaaste de Hugo Hyart:
Comme un voyage sur bande-magnétique dans un monde de dessin-animés bugués. Comme une virée virtuelle hallucinée dans une ville-carnaval-casino fantômatique. Comme des transes en réalité augmentée à travers la fôret des harricots magiques de la communication. Comme un clignotement de la sentience humaine. De la musique de sacré foufou.

The Party Upstairs – Languid Laughing Infinity

The Party Upstairs – The Jackrabbit Boogie in the Desert Under the Moon and the Sun As Well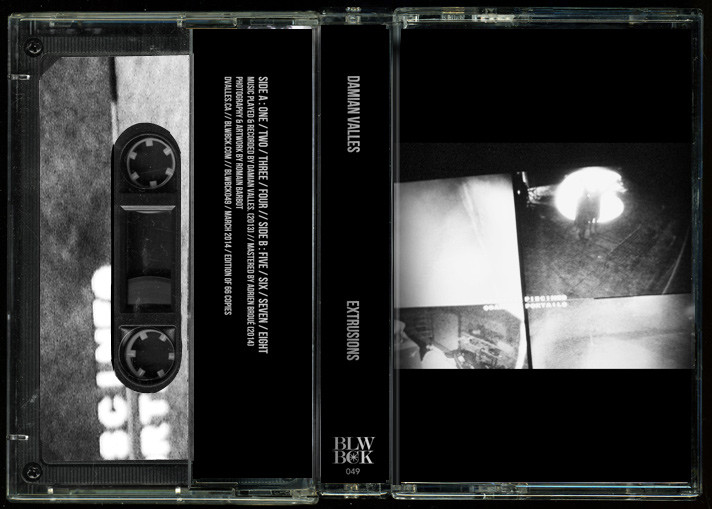 Damian Valles
Extrusions
(BLWBCK)
Kawartha Lakes, ON
From the old tub of Hugo Hyart:
(Translated by Hugo Hyart)
Damian Valles sets off on concrète explorations of sensorial boundaries. The tracks of this cassette would fit perfectly in your collection of auditary electroacoustic experiences from the edges of jazz or wordless poetry. These mystical sounds could be resonations of factories or old tubs. Dark and multiform, the magic sounds of these Extrusions reverberate in an abandoned hangar deep in the woods, nearly escaping out of this world.
Du rafiot de Hugo Hyart:
Damian Valles s'embarque dans de concrètes explorations des limites sensorielles. Les morceaux de cette cassette s'insèreraient parfaitement dans votre collection d'expériences sonores électro-acoustiques aux confins du jazz ou de la poésie sans mots. Ces bruits mystiques pourraient être des résonances d'usines ou de rafiots. Obscures et multiformes, les sons magiques de ces Extrusions se réverbèrent dans un hangar abandonné perdu dans les bois et s'échappent presque de ce monde.
---