Tag: hugo hyart-dauvergne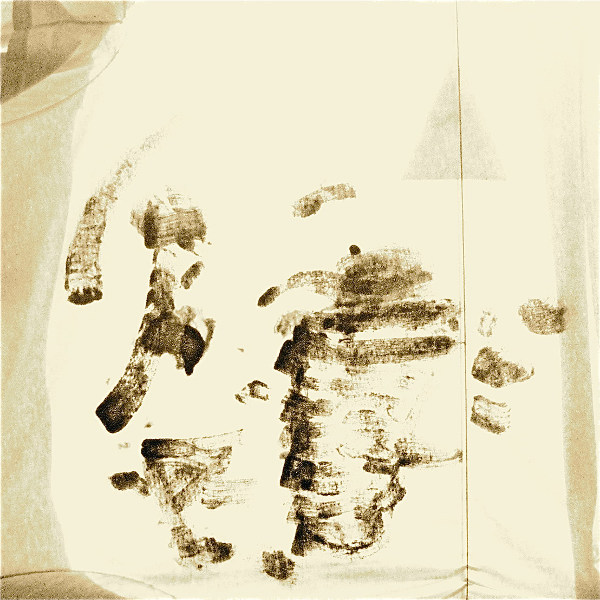 Un Blonde
Tenet
(Self Released)
Calgary, AB
From the uninterrupted view of Josh Silver:
The incantatory riffs and prayer-like vocals of Calgarian protégé Jean-Sebastien Audet are the trance-inducing culmination of his latest project, Un Blonde. Measured and raw instrumentation draws listeners into a space of the uncanny; out of the comfort zone and settled into a hypnotic groove. Capturing the ritualistic and communal qualities of live improvisation, this album is an exploration of a mysterious, undocumented space.
De la vue ininterrompue de Josh Silver:
(Traduit à un rythme hypnotique par Hugo Hyart-Dauvergne)
Les riffs incantatoires et les chants comme des prières du protégé calgarien Jean-Sebastien Audet sont les points culminants de son dernier projet inducteur de transe, Un Blonde. Une instrumentation mesurée et crue entraîne les auditeurs dans un espace étrange; hors de la zone de confort et posée dans un rythme hypnotique. Capturant les qualités ritualistes et de communion de l'improvisation en concert, cet album est une exploration d'un espace mystérieux, non documenté.

Un Blonde – Life Standing Before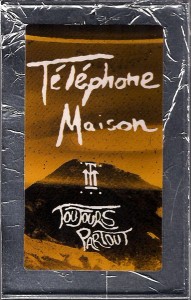 Téléphone Maison
Toujours Partout
Montréal, QC
From the revolving ballet of Hugo Hyart-Dauvergne:
The music of Téléphone Maison might be hard to apprehend. It is diffuse, always everywhere. Yet once intangible things are seized, they become sources of constant renewal, great satisfaction, and a deep gaze into the internal-external spectrum. Thoughts wander as many forms jostle in a revolving ballet taking us higher into faraway galaxies, nevertheless so near from the starting point: peace and calm. Waves, textures and extraterrestrial vibrations make Alexis Maurice Brien (Téléphone Maison) one of the most indispensable acts in the cosmic Canadian and francophone musical soundscape. Special mentions to the fresh packaging from Arachnidiscs and the cameo from YlangYlang, who sends the recordings further up and out.
Du ballet tournoyant de Hugo Hyart-Dauvergne:
La musique de Téléphone Maison peut-être dure à appréhender. Elle est diffuse, toujours partout. Pourtant une fois que les choses indéfinissables sont comprises, elles deviennent sources de grandes satisfaction et de renouvellement constant du regard vers les mondes du spectre interne-externe. Les pensées se baladent, tant de formes se bousculent dans un ballet qui en tournant sur lui-même nous porte en nous élevant vers des galaxies lointaines et si proche du point de départ : calme et paix. Ondes, textures et vibrations extraterrestres font de Alexis Maurice Brien (Téléphone Maison) un des actes les plus indispensables du paysage cosmique canadien et francophone. Mentions spéciales à l'emballage de fraîcheur concocté par Arachnidiscs et à l'apparition de YlangYlang qui nous envoie encore plus loin et plus haut.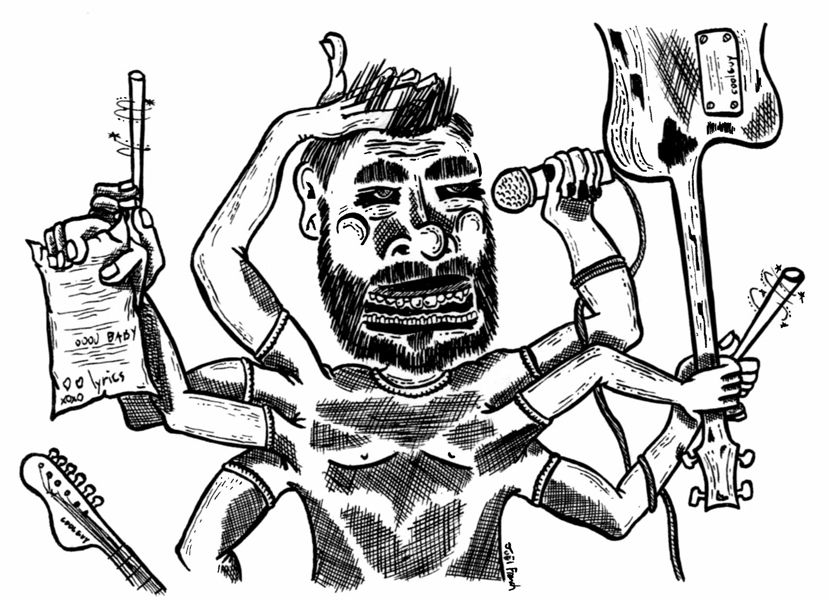 For some people, certainly those in my circle, keeping busy is the only way to stay sane and/or out of the types of trouble we instinctively gravitate towards. That's why it's pretty common (especially in Toronto, Ottawa and Halifax, it seems) to see the same faces playing either the same or various roles in a multitude of musical projects.
As of now I play in four bands (it was five till one disbanded recently – R.I.P. Sphinxs) and have found myself getting more and more accustomed to the thought of band practice being my "free time." It's actually preferred. Which is not to say it isn't hard work to maintain.
So for anybody looking to start/join another band but who thinks they won't have the time/dedication/motivation to do so, just know that there is a way to be moderately happy while also moderately stressed and constantly occupied. Here are my tips to avoid flipping your wig while playing in multiple bands.
KNOW YOUR BANDMATES AND WHAT THEY WANT
a. If you can't stand someone in regular life I highly doubt you'll be able to tolerate being in a cramped and stuffy jam space together, once or twice a week, and for hours on end. The majority of my bandmates are also close friends I would hang out with outside of band obligations, and those I don't hang out with I still enjoy. They're just actual adults with better things to do than hang with me. Choosing a bandmate simply because they're really good at what they do isn't enough. Unless you play arena rock and travel separately via private jet these people will have to become family, and the van your home. A cranky family in a cramped and stinky home. So choose them wisely.
b. It's really hard to move forward if everyone's idea of forward is a different direction. Make sure you're surrounded by likeminded individuals who are all willing to get this thing to where it should go. When I first started playing music I attempted to micro-manage every band I was in. Although having a good sense of what you want and the backbone to push for it is never a bad idea, it won't always fly with everyone else. Sometimes people will actually care so little about the band that any attempt at organizing or staying on top of things that they will push you to a mental breakdown. The key here is to–
KNOW YOUR ROLE
a. If you are a control freak and NEED to be in charge of everything at all times then your band(s) needs to be aware of that and willing to stand back as you do so. Avoid the clusterfuck of five people trying to take charge, but also be warned that there is a good chance you will burn yourself out if you try running multiple freakshows alone. Being a control freak myself I've found it easiest to take the reins for one band (to sate my hunger) and made sure to only get involved with other bands that already have a "Head Of The Household" I can trust. That's not to say I don't pitch in from time to time with what I think should/could be done, but it's crucial for my brain's well-being to know the ship will sail smoothly without me steering it.
b. Be picky. Know what you want your role to be in the band and choose accordingly. I've often seen members become miserable because they feel they "have no say" either in songwriting or booking or marketing or whatever. Know what position in the band you want to take on, and make sure the band is cool with you taking it. If not, move on. The one thing there is no shortage of is bands looking for members.
LOVE WHAT YOU DO
a. Being in a band can often be far from fun times all around. So if you are joining a band, you should make sure you're doing it for the right reasons: you love to play, you dig their tunes, and you're feeling it. If you join a band simply to flaunt the badge for your friends and Facebook to see, chances are good you'll get called out on it quicker than you think. Like everything in life it's about highs and lows, and people without the passion usually flake when the lows hit. Don't be a flake. Don't be a fake.
b. No one likes a Debbie Downer in the band. If you are miserable in regular life and try bringing that to the stage, it's unlikely that the crowd will be into your brooding ways. And if they are, I doubt your bandmates will be able to tolerate it for very long.
KNOW YOUR SHIT
a. Being in one band usually means you need to memorize at least 30-45 minutes' worth of material. For every band you join remember that number will double. If you don't know the songs inside and out, both you and your bandmates will start getting real frustrated that you never hit the Gm in the chorus of that one song. If you aren't capable or willing to put in the time to learn the songs and maintain said learning, maybe a new band isn't what you need.
b. Knowing your shit also includes knowing what's going on with your band(s). Be organized. When do you play next? When are you jamming? Where/when are you recording? Just because you aren't the one booking the shows doesn't mean you can be unaware of when they're happening. Being in multiple bands gets real annoying (mostly for your bandmates) when you've constantly got two shows booked on the same night, or are always cancelling practice last minute because you "forgot" you had to jam with someone else. Keep a calendar and check it daily. Your phone is good for more than texting and Snapchat.
HAVE A (DIFFERENT) RELEASE
I get it. You play in a million bands because music is your life. It gets really easy to find yourself getting bored with things you love simply because you never give yourself the opportunity to miss them. So explore something else. Draw. Read. Write. Watch TV. Work your job. Whatever. I create visual art, write, run a record label and work full-time when I'm not playing with my bands. It may seem like a lot, but being constantly busy is all I know and I manage it by exploring these other avenues. If music is ALL YOU EVER DO it will most likely become routine. Routine, like in any relationship, kills the romance.
ADMIT YOU ARE AT LEAST A LITTLE BIT MENTAL
Most humans work their jobs and go home to complain about how they wish they could spend even less time doing so. Most musicians work their job and then spend much of the remainder of their day/night either jamming, working on songs, fixing their gear, loading in/out, playing shows or organizing their next step/show. This is mental. We are mental. If you play in multiple bands you are even more mental. But then again, there's a reason we feel the drive to do what we do and it's probably one of the reasons people pay money to hear or see us. Embrace the mental.
This has been my take on how to maintain a somewhat sane life while playing in multiple bands, and is solely based on my experience, which has been tons and tons of trial and error. I've made and quit friendships. I've loved and lost. I've had moments of clarity and months when I felt I was losing my mind. As in all other aspects of life, just know what you want and be honest while going for it. If it's not right for you, drop it and move on. Stay happy. Stay tite.
Comment jouer dans plusieurs groupes
(Traduit par les moments de lucidités de Hugo Hyart-Dauvergne)
Pour certaines personnes, en tous cas celles que je fréquente, rester actif est le seul moyen de rester sain d'esprit et/ou en dehors des types de problèmes vers lesquels nous gravitons instinctivement. C'est pourquoi il est assez commun (particulièrement à Toronto, Ottawa et Halifax apparemment) de voir les mêmes visages jouer soit les mêmes rôles soit plusieurs rôles dans une multitude de projets musicaux. Ces temps-ci je joue dans quatre groupes (cinq jusqu'à ce que l'un fasse bande à part récemment – R.I.P. Sphinxs) et au fil du temps je me suis de plus en plus fait à l'idée que les répét étaient mon "temps libre". En fait, c'est mieux comme ça. Ce qui ne veut pas dire que ce n'est pas du boulot à gérer.
Donc, avis à tous ceux et toutes celles qui chercheraient à commencer/rejoindre un autre groupe mais qui ne pensent pas avoir le temps/la dévotion/la motivation de le faire : sachez juste qu'il y a moyen d'être modérément heureux tout en étant modéremment stressé et constamment occupé. Voici mes conseils pour éviter de péter des câbles en jouant dans plusieurs groupes à la fois.
CONNAÎTRE SES PARTENAIRES ET SAVOIR CE QU'ILS VEULENT
a. Si vous ne pouvez pas supporter quelqu'un dans la vie en général, je doute sérieusement que vous soyez capable de le supporter dans un local de répétition confiné et mal aéré, une ou deux fois par semaine, pendant des heures et des heures. La majorité de mes partenaires de groupes sont aussi des amis proches avec lesquels je traînerais en dehors des obligations de la vie de groupe, et j'apprécie aussi ceux avec lesquels je ne traîne pas. Ce sont de vrais adultes avec de meilleures choses à faire que de traîner avec moi. Choisir un partenaire de jeu sur le seul critère qu'il/elle est très bon/bonne dans son domaine n'est pas suffisant. À moins que vous ne jouiez dans des stades et ne voyagiez séparément chacun dans votre jet privé, ces gens devront devenir une famille, et le van votre maison. Une famille d'excentriques dans une maison étroite et mal odorante. Alors choisissez-en les membres de manière avisée.
b. Il est très dur d'avancer si l'idée que chacun se fait de l'avant est en fait une direction différente. Faites en sorte d'être entouré d'individus ayant le même état d'esprit que vous, qui ont la volonté d'emmener ce truc là où il doit aller. Quand j'ai commencé à jouer de la musique, j'essayais de micro-gérer tous les groupes auxquels j'appartenais. Même si le fait d'avoir une bonne idée de ce que vous voulez et l'énergie pour porter le projet n'est jamais une mauvaise chose, cela ne conviendra pas toujours à tout le monde. Parfois les gens s'en ficheront tellement du groupe que toute tentative pour organiser ou rester en charge vous entraînera vers la dépression nerveuse. Le tout est ici de –
CONNAÎTRE SON RÔLE
a. Si vous êtes un maniaque qui veut tout contrôler et que vous avez BESOIN d'être en charge de tout, tout le temps, votre ou vos groupes doivent en être au courant et prêts à se mettre en retrait si nécessaire. Évitez le gros bordel de vous retrouver avec 5 personnes essayant d'être aux manettes en même temps, mais sachez aussi qu'il y a une bonne chance que vous vous fassiez péter des câbles si vous essayez d'être le patron tout seul de plusieurs cirques en même temps. Étant moi-même un maniaque du contrôle, j'ai trouvé plus facile de prendre les rênes d'un seul groupe (pour satisfaire ma faim) et de faire en sorte de ne m'impliquer que dans d'autres groupes ayant déjà "un chef de famille" en qui je peux avoir confiance. Cela ne veut pas dire que je ne donne pas un coup de main de temps en temps dans ce sur quoi je pense qu'il y pourrait avoir/qu'il y aurait quelque chose à faire, mais il est crucial pour le bien-être de mon cerveau que le bateau soit en mesure de naviguer sans que je sois à la barre.
b. Soyez exigeant. Sachez quel rôle vous voulez avoir dans le groupe et faites vos choix en conséquence. J'ai souvent vu des membres devenir misérables parce qu'ils n'avaient pas "leur mot" à dire que ce soit dans l'écriture, la réservation des concerts, la commercialisation ou autre. Déterminez quel rôle vous voulez jouer dans le groupe, et faites en sorte que le groupe accepte que vous assumiez ce rôle. Sinon, passez à autre chose. S'il y a bien une chose qui ne manque pas, ce sont des groupes cherchant des membres.
AIMER CE QU'ON FAIT
a. Être dans un groupe est souvent loin d'être toujours amusant. Donc si vous vous joignez à un groupe, soyez sûr de le faire pour les bonnes raisons : vous aimez jouer, vous adorez leurs morceaux, et vous le sentez bien. Si vous rejoignez un groupe seulement pour vous en enorgueillir auprès de vos amis et le montrer au tout-Facebook, il y a de bonnes chances pour que vous soyez remercié plus vite que vous ne le croyez. Comme tout dans la vie, c'est une succession de hauts et de bas et les gens sans passion fondent comme neige au soleil quand ils heurtent le fond. Ne soyez pas de la neige. Ne soyez pas un imposteur.
b. Personne n'aime les rabat-joie permanents. Si vous vous sentez misérable dans la vie et que vous essayez de mettre ça sur la scène, il est très peu probable que la foule voudra partager vos humeurs. Et si elle le fait, je ne sais pas si vos partenaires de groupe le tolèreront longtemps.
MAÎTRISEZ VOTRE SUJET
a. Être dans un groupe implique généralement de mémoriser une matière d'au moins 30 à 45 minutes. Pour chaque groupe que vous rejoindrez, cette matière sera multipliée par deux. Si vous ne connaissez pas les chansons sur le bout des doigts, vous et vos partenaires allez être très frustrés à chaque fois que vous ne ferez pas l'accord en sol mineur sur le refrain de ce foutu morceau. Si vous n'êtes pas capable ou si vous n'avez pas envie de prendre le temps d'apprendre les chansons et d'entretenir ledit apprentissage, peut-être qu'un nouveau groupe n'est pas ce dont vous avez besoin.
b. Maîtriser son sujet implique aussi de savoir ce qui se passe dans le(s) groupe(s). Soyez organisé. Où est-ce que vous jouez la prochaine fois? Quand est-ce que sont les répét'? Où/quand enregistrez-vous? Ce n'est pas parce que vous ne réservez pas les concerts que vous devez ignorer quand ils se passent. Être dans deux groupes en même temps devient vraiment embarrassant (surtout pour vos partenaires) quand vous êtes toujours programmé sur deux spectacles en même temps, ou que vous annulez toujours les répét' au dernier moment parce que vous avez « oublié » que vous deviez jouer avec quelqu'un d'autre. Tenez un calendrier et regardez-le quotidiennement. Le téléphone, ça ne sert pas qu'à envoyer des sms et à utiliser Snapchat.
AVOIR UNE SORTIE (DIFFÉRENTE) À SA DISPOSITION
J'ai compris. Vous jouez dans un million de groupes parce que la musique, c'est votre vie. Il peut devenir extrêmement facile de s'ennuyer dans les choses que vous aimez juste parce que vous ne vous donnez jamais l'opportunité qu'elles vous manquent. Alors explorez autre chose. Dessinez. Lisez. Écrivez. Regardez la télé. Faites votre boulot. N'importe quoi. Je suis un artiste visuel, je gère un label de musique et je travaille à plein temps quand je ne joue pas dans mes groupes. Ça peut paraître beaucoup, mais être constamment occupé est la seule chose que je connaisse et je gère cela en explorant ces autres possibilités. Si la musique est la SEULE CHOSE QUE VOUS FAITES DANS LA VIE, il y a de grandes chances pour que cela devienne une routine. Et comme dans toute relation, la routine tue la romance.
ADMETTRE QU'ON EST UN PEU MALADE MENTAL
La plupart des êtres humains travaillent et rentrent à la maison en se plaignant de ne pas pouvoir y passer moins de temps. La plupart des musiciens travaillent et passent le reste du reste de leur temps diurne/nocturne à répéter, à travailler sur des chansons, à réparer du matériel, à le charger et le décharger, à jouer dans des concerts et à organiser leur prochaine étape/leur prochain concert. Il faut être cinglé. Nous sommes cinglés. Si vous jouez dans plusieurs groupes en même temps, vous êtes encore plus cinglé-e. Mais là encore, si nous le faisons, il y a une raison et c'est probablement une des raisons pour lesquelles le public vient nous voir et nous écouter. Alors acceptez les troubles mentaux.
Voici mon point de vue sur la façon de maintenir une vie à peu près saine en jouant dans plusieurs groupes en même temps. Cette vision est basée sur ma seule expérience, qui a été constituée de tonnes et de tonnes d'essais et d'erreurs. Je me suis fait des amis, j'ai perdu des amis aussi. J'ai aimé et j'ai perdu. J'ai eu des moments de lucidité et des mois où j'avais l'impression de perdre la tête. Comme dans tous les autres aspects de la vie, sachez juste ce que vous voulez et soyez honnête avec vous-même. Si cela ne vous va pas, laissez tomber et passez à autre chose. Restez heureux. Soyez rigoureux.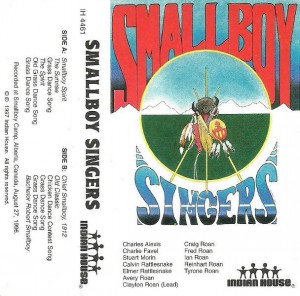 Smallboy Singers
Smallboy Singers
Smallboy Camp, AB
[Originally Released: 1997]
From the complex vortex of Adam Bradley:
In 1967, Chief Robert Smallboy and a group of followers left the socially and politically deteriorating conditions of their allotted Reserve to avoid losing their traditions and language to encroaching outside influence. Upon the Kootenay Plains, in the wilderness of the Albertan Rockies, they established the Smallboy Camp (now known as the Mountain Cree Camp). This settlement of Ne Wi Yow (Cree) followed and still follows the direction of the Natural Law, in honour of their traditional practices and beliefs.
In 1996, Tony Isaacs of the Taos, New Mexico based label Indian House Records traveled to the remote location of the Smallboy Camp to make these recordings. Of the twelve songs on this cassette, sung by twelve singers, some are new and some, like "Chief Smallboy,1912", are quite old. The recording is dedicated to the honour of their elders.
The experience of listening to Smallboy Singers is one characterized by the power of the sound, the burning expression found therein and the beauty of communal hearts coalescing to produce thundering beats and music meant for dancing. Impossibly skilled voices unite in an oscillating, complex vortex of communication, rhythm and intensity. The steady, hammering beat upon the Pow Wow drum is entrancing and conveys urgent tones of respect and reverence. Yet, as it is phrased in the liner notes: "These songs are for your listening and dancing pleasure. Traditionally yours, Smallboy Singers."
Du vortex complexe d'Adam Bradley:
(Traduit par l'intensité de Hugo Hyart-Dauvergne)
En 1967, le Chef Robert Smallboy et un groupe de ses fidèles quittèrent les conditions sociales et politiques de la Réserve qui se dégradaient de plus en plus pour éviter de perdre leurs traditions et leur langue face à l'insinuation rampante de l'influence externe. Sur les plaines de Kootenay, dans la nature sauvage des Rocheuses albertaines, ils ont fondé le camp Smallboy (aujourd'hui connu sous le nom de Camp de Mountain Crees). Ce village de Ne Wi Yow (Cree) a suivi, et suit encore, la direction de la Loi Naturelle, en l'honneur de leurs pratiques et croyances traditionnelles.
En 1996, Tony Isaacs du label [Indian House Records] basé à Taos, Nouveau Mexique, a voyagé jusqu'au lointain camp Smallboy pour faire ces enregistrements. Des 12 chansons de cette cassette, chantées par 12 chanteurs, certaines sont nouvelles et certaines, comme "Chief Smallboy, 1912" sont assez anciennes. Cet enregistrement est dédié à l'honneur de leurs ancêtres.
L'expérience d'écouter les Smallboy Singers est caractérisée par la puissance du son, l'expression brûlante que l'on y trouve et la beauté de coeurs partagés s'unissant pour produire des battements tonitruants et une musique faite pour danser. Des voix extrêmement qualifiées s'unissent en un vortex oscillant et complexe de communication, rythme et intensité. Le battement constant et martelé sur le tambour Pow Wow induit en transe et colore avec urgence l'expérience d'un ton de respect et de révérence. Et pourtant, comme cela est formulé dans les notes d'accompagnement : "These songs are for your listening and dancing pleasure. Traditionally yours, Smallboy Singers." « Ces chansons sont pour votre plaisir d'écoute et de danse. Traditionnellement votre, Smallboy Singers »
[audio:https://s3.amazonaws.com/wc-tracks/Weird_Canada-Smallboy_Singers-TheSunrise.mp3]
Smallboy Singers – The Sunrise
[audio:https://s3.amazonaws.com/wc-tracks/Weird_Canada-Smallboy_Singers-ChickenDance.mp3]
Smallboy Singers – Chicken Dance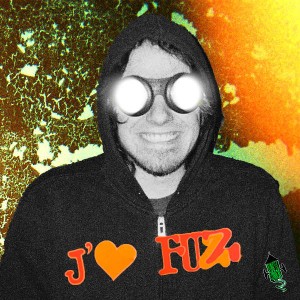 Various Artists
J'm le Fuzz
Asterisk, Canada
From the parochial paper of Hugo Hyart:
(Translated by Hugo Hyart)
Fuzz. As a watchword, in many forms: space grunge, ambient modular, hard stoned garage, pünk rawk, droney spatial, etc. (whatever you want). Different colours collide: dreamy fuzz, drossy fuzz, fuzz in trance, fuzz gazing at its shoes, fuzz pop, fuzz out of its orbital trajectory, fuzz phaser, hyperactive fuzz, black fuzz metal, fuzz and Diana Ross, exultant fuzz with examples in no particular order. A pleasurable rock 'n' roll 'n' hardcore post-punk booster shot opens the way for a trip from inner self to outer space through distorted jungles and lunar plains, hybrid nebulas and supernovae in breakdown. This spray-painted CD encases a first class compilation of international guests from the same dimensional plan. The serial compilers and publishers at Jeunesse Cosmique (by the numbers: 11 releases this year, including three compilations) put together a panoramic journey spotlighting rare celestial objects from a fuzz galaxy!
Du feuillet paroissial de Hugo Hyart:
Le Fuzz. En mot d'ordre, à toutes les sauces: grunge de l'espace, ambiant modulaire, garage planant, pünk rawk, spatial bourdonnant…peu importe ce dont vous avez envie. Différentes teintes se confrontent: fuzz onirique, fuzz crasseux, fuzz en transe, fuzz shoegaze, fuzz pop, fuzz à réverbe, fuzz sorti de sa trajectoire orbitale, fuzz phaser, fuzz hyperactif, fuzz métal, fuzz et Diana Ross, fuzz qui exulte par exemples dans le désordre. Une agréable piqûre de rappel rock'n'roll post-punk hardcore ouvre la voie à un voyage du moi intérieur vers le cosmos, à travers des jungles déformées et des plaines lunaires, des nébuleuses hybrides et des supernovas qui s'effondrent. Cet album peint à la bombe renferme une compilation de première classe, avec quelques invités internationaux venus du même plan dimensionnel. Les compilateurs et éditeurs en série de Jeunesse Cosmique, qui ont sorti 11 projets cette année, dont 3 compilations, ont mis au point un parcours panoramique qui met en valeur des objets célestes rares tirés d'une galaxie fuzz!
Ylang Ylang – Visionary Capsule for Two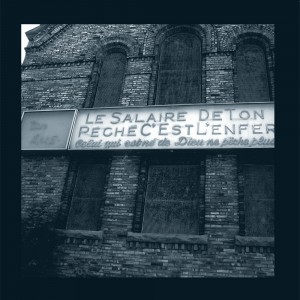 Police des Moeurs
Les Mécanismes de la Culpabilité
Montréal, QC
From the impeccable programming of Hugo Hyart:
(Translated by Hugo Hyart)
On their newest EP, Police des Moeurs explore universal feelings of unease. Internal accusations and pangs of guilt are narrated and dissected to the sound of impeccably programmed synthesizers. The band brings to mind a number of references without ever falling into simple emulation. Melancholic voices acknowledge situations where no happy ending can be expected. Maybe they can be overcome, or maybe not. There are blends of frustration ("Tu as honte parfois") and abandon ("Echéance"), with despair expressed by the slogan on the cover (The Salary for your Sin, it is Hell). A final tribute is paid to the Adverts, diverting our thoughts from these dark reveries. There is something cold at the heart of the EP's orchestration and themes, yet at the same time it is luminous and alive. A haunting collection of tracks.
De la programmation impeccable de Hugo Hyart:
Police des Moeurs énonce un malaise qui traverse souvent les êtres. L'accusation qui viens de l'intérieur, le sentiment de culpabilité disséqué par exemples narrés aux sons impeccablement programmés de synthétiseurs qui évoquent nombrede références sans tomber à pieds joints dans la simple émulation. Les voix mélancoliques font prendre conscience de situations qui ne peuvent que finir mal, peut-être pour mieux les surmonter, peut-être pas. Des mélanges de frustration (« Tu as honte parfois »), d'impuissance (« Echéance ») et de désespoir qui s'exprime jusque dans le slogan de la couverture … Un hommage rendu aux Adverts en postface nous tire de nos sombres méditations. Il y a à la fois quelque chose de très froid et sombre dans l'orchestration et les thèmes, mais en même temps c'est aussi lumineux et actif. Une collection de morceaux obsédante.
Police des Moeurs – Tu as honte parfois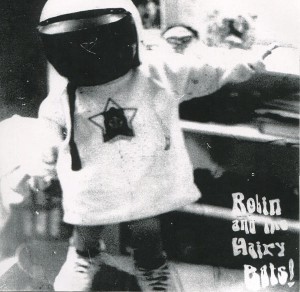 Robin and the Hairy Bats
Robin and the Hairy Bats!
(Self Released)
Regina, SK
From the little script of V. Rachel Weldon:
This bone-shaking lo-fi surf reverberates off concrete. In a land-locked tin, Robin and the Hairy Bats tear through it with teeth, escaping to California in the movie of the mind. Off-tune harmonies accompany the punk don't-care bearing. Hair in the mouth, sweat everywhere, the album rattles with ear-ringing corporeality. Surfer Rosa is on repeat in a car speeding along the isometric highways of the Catalan wasteland. It's transportational to a place not here, and if not out there, then nowhere.
Du petit scénario de V. Rachel Weldon:
(Traduit par la course folle de Hugo Hyart-Dauvergne)
Ce surf lo-fi qui vous secoue les os résonne du béton. Pris dans une canne loin du littoral, Robin and the Hairy Bats rongent le métal pour s'échapper vers la Californie dans le film de l'esprit. Les harmonies désaccordées accompagnent l'attitude punk je-m'en-foutiste. Les cheveux dans la bouche, de la sueur partout, l'album fait vibrer et siffler les oreilles avec corporalité. Surfer Rosa est sur repeat dans une voiture filant le long des autoroutes isométriques du wasteland catalan. Ça vous transporte vers un endroit qui n'est pas ici, et si ce n'est pas par là, alors vers nulle part.
Robin and the Hairy Bats – Midnight Beach
---