Tag: How-To Get Support From Campus and Community Radio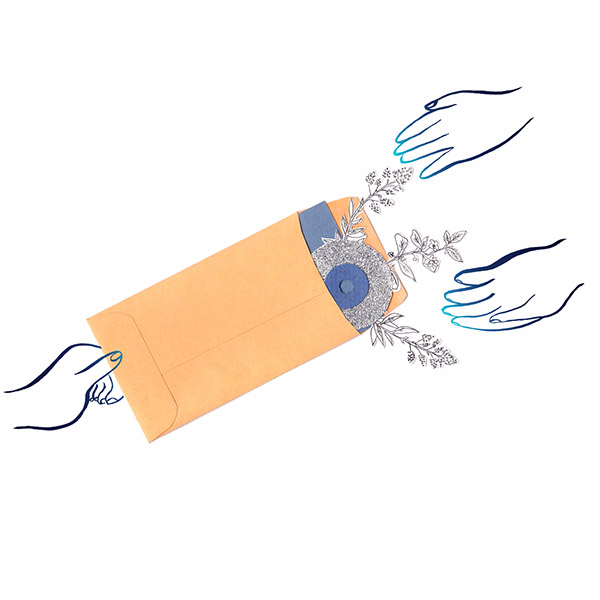 How To Get Support From Campus and Community Radio
Johnnie Regalado
Victoria, BC
Illustration by: Flora Hammond
From the friendly frequencies of Johnnie Regalado with contributions by Erin Flynn & Penny Clark:
So you've got some music and you want people other than your friends and family to listen to it. Sure you can throw it on the web and add your voice to the cacophony, but there is another way… campus and community radio.
Start local
Campus and community radio is a strange and fickle creature. Every station is independent and operates under its own set of rules and procedures. For that reason it's best to begin close to home at your nearest campus and community station. Most Canadian universities have a station and many rural communities have stations as well. A good resource for finding stations is the National Campus and Community Radio Association member directory, although there are many more stations in the country.
Do your homework
Just like you, a station is excited to know they've got an engaged community of listeners, so it helps a lot to actually be familiar with your local station. Do they play ambient electronic music? Do they have a metal show?
Read the station's website to get an idea of their program schedule and also make sure you check out their music submission guidelines. In order to deal with the large volume of music stations receive every day they have some basic needs that make their lives easier. Generally stations require:
A physical CD copy (more on this later)
Full track listings
Brief background information
Visit the station
If you're able to drop off your record in person it can help a lot. Don't be surprised though if the station's Music Director or other staff don't have a lot of time to chat. They're busy people working way too hard. Being polite and courteous goes a long way in an industry built on good will. Tell them a bit about your music and don't forget to mention you love their station, and if you've got a favourite show on their schedule, tell them about it.
Volunteer at the Station
Like all things, it helps to have an inside edge. But unlike most institutions, campus and community radio is pretty much an open door. Volunteering at your local station can be super rewarding, you'll meet great people, learn about awesome music and get to be a part of a huge, supportive community. This is a great way to meet like-minded people and become a part of a strong community. And if you happen to be a musician, it doesn't hurt to have some pals with open ears that might want to lend you some support.
Going nationwide
So, you've submitted your music and now you're charting in the top ten at your local station. Of all the records recently received at the station, yours has received more spins than most and it's landed you a spot on their charts. Maybe by now you've also played some fundraiser concerts for the station, done an interview or live performance on air, and you're ready for the big time. Before you go packing a hundred envelopes with your CD or mass emailing every Music Director across the country without a blind cc (please don't do this) it's time for more… research!
Start by chatting with the Music Director at your local station to find out if they know any other stations where you should send your record. Campus and community radio is a tight community and having the backing of your local station will go a long way. Many stations communicate with each other and review the charts at other stations to get an idea of what they should be looking out for.
When you're selecting which station to send your music to, visit !earshot magazine online and check out what albums are charting at the different stations across the country. If the station's charts are fairly up-to-date with what's new, this means they're processing new submissions quickly. If not, they're probably backed up and your album might sit in a bin for awhile. Are there albums of a similar style to yours appearing on their charts? If so, then you've got a target.
Come up with a list of all the stations you want to send your album– thirty is a good number to start with. Check out their websites and make sure you read over their submission guidelines (this is also where you'll find their mailing addresses). Don't forget that every station is different. Each has its own needs and requirements.
Assembling your radio mailer
Now you've got a stack of envelopes all lovingly addressed to Music Directors (or another appropriate staff person as discovered from the station's website) from across the country. Let's put something inside!
Most stations require a release to have a minimum of 4 songs (no singles or remixes), and they need complete tracklistings with composer information. Track times are helpful too. Album art will make your CD-R stand out. If you have time to make each mailer somewhat personalized to the station you're sending it to (without going nuts) that can make an impact as well.
Most stations DO NOT require a fancy info kit with a glossy photo of your band. Most of the time your music will do the talking and press kit won't change a Music Director's mind. In fact, some folks think they're a huge waste of materials and will think less of your submission.
When you're ready to mail your packages, talk to your local post office worker about the best (aka cheapest) way to ship your CDs. Depending on the thickness, weight and size of your envelopes the costs can vary widely. The flatter and lighter the better. Try and convince the postal worker that it should be sent by regular mail instead of parcel.
Kiss 'em for good luck if you're feeling nervous and then it's time to wait.
Following up
It'll take about a week for your package to reach all the stations. Then it'll take anywhere from a couple days to a couple weeks for the stations to check out your CDs. In the meantime you can tag stations on social media or email them to let them know a package is on the way. The most important thing with this is to not be too persistent. If you're emailing everyday asking about your submission, you'll likely be written off pretty quickly. It sucks, but most Music Directors are fielding hundreds of emails just like yours and they want to have pleasant interactions. Getting nagged isn't fun for anyone. A concise and friendly email is best. You can offer to do an interview but don't push it. If they really want that they'll ask you.
Keep an eye on the charts from each station you sent your record to by visiting their homepage, !earshot or ask to be added to their mailing list. If you see yourself on someone's charts, send them a message thanking them. Campus and community radio stations love when they get promoted by musicians so if you share their charts they'll be even more excited about your band.
Sometime you'll find out that your album wasn't added to the station's library. It's a bummer but try not to take it out on the stations or get too frustrated. Stations receive a ton of music and listen to everything. They may not have a lot to tell you about why it didn't get added, usually they'll say something like "It's not the right fit for our station." This isn't necessarily a reflection on the quality of your music, it just means it didn't resonate with them. If they're into having a dialogue with you about this, use it as an opportunity to learn. If not, check-in with the other stations.
What now?
So now you've got some fans in far and distant cities across the country. Maybe you saw your band's name in Exclaim! magazine or a relative heard your song in their town. So cool. Is that the end of your relationship with these stations until you release another record? Hopefully not!
Remember that a lot of stations will do interviews and even studio sessions with bands. When you're plotting your cross country domination tour, try and coordinate stops at all those stations that showed you some love. This is a great way to hype your show in the evening and it'll connect you with even more people who will love and support your music.
There are lots of ways you can get support from campus and community radio. Like all relationships there's a give and take, with lots of compromise. Not every station is the same and not every experience will be the same, but that's part of what's so great. One station might not dig your record, but the next might love it. Each is independent of the other and they will all give your tunes a fair shake. These are the people in the trenches of the underground music scene working hard to support artists like you. Take a few steps to make their lives easier and they'll be even more excited to champion your cause.
Johnnie Regalado is the Program Director at CFUV 101.9 FM in Victoria, BC. He's also the Vice President of the National Campus & Community Radio Association, runs a DIY radio distribution service called Hot Hand Cold Hand, and is a Music Editor for Weird Canada.
Des fréquences amicales de Johnnie Regalado avec la contribution de Erin Flynn et Penny Clark:
(Traduit par Jessica Grenier)
Alors, tu as de la musique, et tu aimerais que d'autres personnes (à part tes amis et ta famille) l'écoutent. C'est sûr que tu peux la mettre sur internet, ajoutant ainsi ta voix à la cacophonie générale, mais il y a une autre possibilité : les radios étudiantes et communautaires.
Regarde autour de toi
Les radios étudiantes et communautaires sont des créatures étranges et capricieuses. Chaque station est indépendante et fonctionne selon ses propres règles et procédures; c'est pourquoi il est préférable de commencer par la plus près de chez toi. La plupart des universités canadiennes en ont une, tout comme de nombreuses communautés rurales. L'annuaire des membres de l'Association nationale des radios étudiantes et communautaires est une bonne source pour trouver des stations, mais il y en a beaucoup d'autres à travers le pays.
Fais tes devoirs
Un peu comme toi, une station est toujours contente de constater qu'elle a des auditeurs engagés; et connaitre réellement ce qu'elle fait aide beaucoup. Est-ce qu'elle joue de la musique électro d'ambiance? Est-ce qu'elle a une émission consacrée au métal?
Consulte le site web de la station pour avoir une idée de sa programmation et pour connaitre ses critères de soumission pour un projet musical. Pour arriver à gérer la quantité phénoménale de musique qu'elles reçoivent tous les jours, les stations établissent des exigences de base qui leur simplifient la vie. Généralement, elles demandent :
Un exemplaire physique du CD (nous y reviendrons)
La liste complète des pistes
Une brève présentation du groupe
Visite la station
Aller déposer l'album en personne peut aider beaucoup. Il ne faut pas s'étonner si le directeur musical ou le personnel n'a pas beaucoup de temps pour discuter avec toi : ce sont des personnes occupées qui travaillent énormément. C'est toujours payant d'être poli et courtois, surtout dans une industrie basée sur la bonne volonté. Parle-leur un peu de ta musique, n'oublie pas de mentionner que tu écoutes leur station, et si tu aimes particulièrement une de leurs émissions, dis-leur.
Deviens bénévole
Comme dans toute chose dans la vie, on a souvent avantage à aller chercher la perspective intérieure. Par contre, contrairement à celle de bien des organismes, la porte des radios étudiantes et communautaires est généralement ouverte. Devenir bénévole pour ta station locale peut être super gratifiant, en plus de te faire rencontrer des personnes géniales, découvrir de la musique vraiment bonne et devenir membre d'une gigantesque communauté solidaire. C'est une excellente manière de rencontrer des gens partageant des points de vue similaires et de faire partie d'une communauté solide. Et si tu es musicien, ça ne peut pas nuire d'avoir des amis attentifs qui sont prêts à donner un coup de main.
Vois plus grand
Donc, tu as soumis ta musique, et elle est maintenant dans le top 10 du palmarès de la radio locale. Parmi tous les albums reçus par la station dernièrement, c'est le tien qui a joué le plus souvent, et il se tient toujours vers le sommet de leur palmarès. Tu as peut-être même déjà joué lors d'un concert-bénéfice pour la station, fait une entrevue ou une performance en direct à la radio – tu es prêt à voir plus grand. Avant d'aller lécher une centaine d'enveloppes contenant ton CD ou d'envoyer un courriel de groupe à tous les directeurs musicaux du pays sans les mettre en copie conforme invisible (par pitié, ne fait pas ça), c'est le moment de faire… plus de recherche!
Commence par discuter avec le directeur musical de ta station pour lui demander s'il connait d'autres stations où tu pourrais envoyer ton album. La collectivité des radios étudiantes et communautaires est solidaire, et avoir l'appui de ta station locale aidera certainement. Beaucoup communiquent entre elles et consultent le palmarès des autres stations pour se faire une idée de ce qu'elles devraient garder à l'œil.
Pour déterminer à quelles stations envoyer ta musique, lis le magazine !earshot en ligne pour regarder quels albums sont sur les palmarès des différentes stations à travers le pays. S'ils sont à jour, ça voudra dire que les nouvelles soumissions sont traitées rapidement; autrement, les stations sont probablement surchargées, alors ton album pourrait passer un certain temps sur le coin d'un bureau… Est-ce qu'il y a des albums avec un style similaire au tien? Si oui, tu as une idée d'où l'envoyer.
Dresse une liste de toutes les stations où tu veux envoyer ton album – 30 est un bon nombre pour commencer. Va voir leur site web pour trouver leur adresse postale et assure-toi de lire leurs directives de soumission. N'oublie pas que chaque station est différente : elles ont toutes leurs propres besoins et exigences.
Prépare ton envoi
Tu as maintenant en main un paquet d'enveloppes adressées avec amour à divers directeurs musicaux (ou autre personne appropriée selon ce qui était noté sur le site de la station) un peu partout au Canada. Alors… glissons quelque chose à l'intérieur!
La majorité des stations demandent que les enregistrements aient au moins quatre chansons (donc pas de single ni de remix), et soient accompagnés d'une liste complète des pistes (la durée peut aussi être utile) et de renseignements sur le compositeur. Une illustration sur la pochette aidera ton CD-R à se démarquer. Si tu as le temps, personnaliser quelque peu chaque envoi (sans virer fou pour autant) peut également avoir un impact.
La plupart des stations ne demandent PAS un dossier de presse tape-à-l'œil ni des photos de groupe avec un fini glacé. La majorité du temps, c'est la musique qui fait le travail; un directeur musical ne changera pas d'idée à cause d'un dossier de presse. En fait, il y en a même qui trouvent que c'est du gaspillage, ce qui nuit à la soumission.
Quand tes enveloppes sont prêtes à être envoyées, va voir l'employé du bureau de poste de ton quartier pour savoir la meilleure façon (c'est-à-dire la moins chère) de poster tes CD. Le prix peut varier beaucoup selon l'épaisseur, le poids et la grosseur des enveloppes : plus elles sont minces et légères, mieux c'est. Essaye de convaincre l'employé que tout devrait être envoyé par courrier régulier plutôt que par colis postal.
Croise les doigts si tu as un élan de nervosité; il ne reste plus qu'à attendre.
Fais un suivi
Il faut compter environ une semaine avant que chaque station ait reçu son enveloppe. Ensuite, ça peut prendre de quelques jours à quelques semaines avant que les stations aient le temps d'écouter tes CD. En attendant, tu peux tagger les stations sur les médias sociaux, ou leur envoyer un courriel pour les aviser que quelque chose leur a été envoyé. Le plus important à retenir est de ne pas trop insister. Si tu leur écris tous les jours pour savoir si ta soumission a enfin été reçue, ton album risque d'être mis de côté assez rapidement. C'est poche, mais la plupart des directeurs musicaux traitent chaque jour des centaines de courriels exactement comme le tien, et ils veulent des interactions agréables. Personne n'aime se faire harceler. La meilleure option reste un message concis et amical. Tu peux offrir de faire une entrevue, mais sans trop insister : si la station en veut une, elle va le demander.
Surveille les palmarès de chacune des stations auxquelles tu as envoyé ton enregistrement en visitant leur page d'accueil, !earshot, ou en demandant à être ajouté à leur liste d'abonnés. Si tu découvres que tu es sur un palmarès quelque part, écris un message de remerciement. Aussi, les radios étudiantes et communautaires adorent recevoir de la promotion de la part de musiciens; si tu fais connaître leurs palmarès, elles vont être encore plus emballées par ton groupe.
Tu peux aussi découvrir que ton album n'a pas été ajouté au répertoire d'une station. C'est dommage, mais il faut éviter de se frustrer ou de lui en vouloir. Les stations radio reçoivent énormément de musique, et elles écoutent tout. Il n'y a peut-être pas toujours un long commentaire explicatif justifiant pourquoi l'album n'a pas été ajouté (souvent, c'est quelque chose comme « Ne convient pas aux besoins de la station. »); mais ce n'est pas nécessairement parce que ta musique est de mauvaise qualité, c'est souvent juste qu'elle ne correspondait pas à leurs goûts. Si les gens sont ouverts à en discuter avec toi, ça peut devenir une occasion pour apprendre. Si ce n'est pas le cas, entre en contact avec d'autres stations.
Quoi faire maintenant?
Alors, maintenant, tu as des fans dispersés un peu partout au pays. Le nom de ton groupe est peut-être apparu sur un exemplaire du magazine Exclaim!, et un membre de ta famille vivant dans une autre ville a peut-être même entendu une de tes chansons à la radio. C'est super cool. Est-ce que ça veut dire que, en attendant de sortir ton prochain album, c'est la fin de ta relation avec toutes ces stations de radio? J'espère que non!
Il faut garder en tête que beaucoup de stations font des entrevues avec les groupes et même des séances de studio. Quand tu planifieras de partir en tournée pour conquérir le pays, essaye de prévoir des arrêts dans chacune des stations qui t'a envoyé de l'amour. C'est une excellente façon de promouvoir les spectacles, en plus de te mettre en contact avec encore plus de gens qui aiment ta musique et l'encouragent.
Il y a plein de manières différentes pour obtenir le soutien des radios étudiantes et communautaires. Comme dans toute relation, il faut être prêt à faire des compromis, à donner pour recevoir. Chaque station est différente et aucune expérience ne sera pareille, mais c'est ce qui rend tout ça génial. Une station peut ne pas triper sur ton album, alors qu'une autre peut l'adorer; chacune est indépendante et toutes te donneront une chance. Ce sont ces personnes qui se battent sans relâche dans les tranchées de la scène musicale underground pour aider les artistes comme toi. Pose ces quelques gestes pour leur simplifier la vie, et elles seront encore plus heureuses de défendre ta cause.
Johnnie Regalado est directeur de la programmation chez CFUV 101.9 FM, à Victoria (C.-B.). Il est également vice-président de l'Association nationale des radios étudiantes et communautaires, en plus de gérer un service DIY de radiodistribution appelé Hot Hand Cold Hand.
---