Tag: hosehead records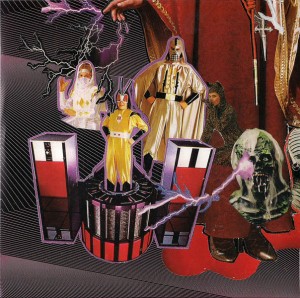 The Ketamines
So Hot!
Toronto, ON
From the spraying hose of Christopher Laramee:
They're dragging the bodies out of the basement again. The quadrilogy nearly complete, our buds in THE KETAMINES embrace the snot and blow it out strong on this HOSEHEAD seven incher. A-side "SO HOT!" pulls into the parking lot with some quality advice for the kidz: Get a job, ya lazy yobs. More Cosby than Cleaver, though. Wire plays blackjack with Count Five for luck, and comes up aces. Next blast "NEW SKULL TATTOO" deals drum machine tease and shit tattoo memories into something Ric Ocasek would be proud to mount above his fireplace. "SUMMER MOTHERS" ends the whole she-bang solid with a bittersweet backward glance on romance, twilight and heavy endings. Six minutes and change. Hits it out of the park like Ortiz. No offence, Jays fans. Next year…
Du pulvérisateur de Christopher Laramee:
(Traduit par Catherine Debard)
Ils traînent à nouveau des corps hors du sous-sol. La quadrilogie presque complétée, nos copains THE KETAMINES étreignent la morve, puis l'expulsent sur ce 7 pouces nommé HOSEHEAD. La face A, "SO HOT!", arrive dans le stationnement avec de bons conseils pour les gamins: Trouve-toi une job petit voyou fénéant. Plus Cosby que Cleaver, cependant. Wire joue au blackjack avec Count Five pour la chance, et nous sort des as. La détonation suivante, "NEW SKULL TATTOO" traite avec une boîte à rythmes racoleuse et des souvenirs de tattoos merdiques et en fait quelque chose que Ric Ocasek serait fier d'avoir au-dessus de sa cheminée. "SUMMER MOTHERS" conclut solidement avec un regard vers l'arrière doux-amer sur la romance, le crépuscule et les lourds dénouements. Six minutes et quelques pièces. Il cogne en dehors du terrain comme Ortiz. Sans vouloir vous offenser, fans des Jays. L'année prochaine…
The Ketamines – New Skull Tattoo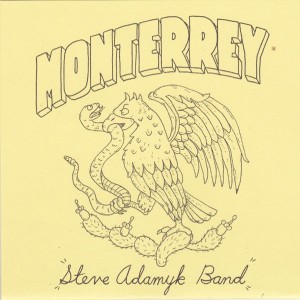 Steve Adamyk Band
Monterrey
Ottawa, ON
From the empty pint glass of Joel French:
From our nation's capital by way of Toronto's always excellent Hosehead Records comes another punishing punk gem by Steve and the boys. Four songs that cut sharper than a custom Bryan Adams switchblade and showcase exactly what this band does best: fist pumping sing-a-longs with hooks for days and a party vibe that will make you not give a single care about the beer that was just poured on your head.
De la pinte vide de Joel French:
(Traduit par la tasse pleine d'Andréanne Dion)
Depuis la capitale nationale, par le biais du toujours excellent Hosehead Records de Toronto, nous provient une autre perle rare de punk infernal de la part de Steve et son groupe. Quatre chansons plus acérées qu'un couteau à cran d'arrêt de Bryan Adams fait sur mesure et qui mettent en valeur précisément ce que ce groupe fait de mieux : des chansons accrocheuses que l'on peut chanter tous ensemble, les poings dans les airs, et une ambiance de fête qui vous fera oublier la bière qu'on vient de vous verser sur la tête.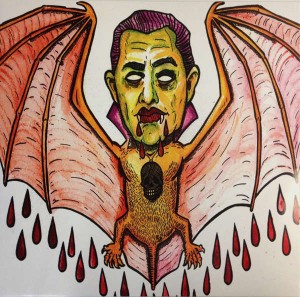 Pink Wine
Untitled
Toronto, ON
From the pink whine of Jesse Locke:
You can only beat on the brat for so long before he starts to beat back. On Pink Wine's debut platter (LP from the Canuck-punk lovers at P. Trash and cassette from the hosers at Hosehead), these rough-and-tumble charmers slick back their quiffs and hit the street with baseball bats swingin'. Joel French's bubblegum vox would make Nobunny proud, and the tunes are a timeless blast of soda shop bop. Oh yeah!
Du gémissement rosé de Jesse Locke:
(Traduit par Jankarza)
Vous ne pouvez taper sur le petit morveux que pour un certain temps avant qu'il ne vous tape dessus en retour. Sur le premier album de Pink Wine (33 tours offert par les amoureux de punk canadiens de P. Trash et cassette offerte par les arroseurs de Hosehead), ces chahuteurs charmeurs se lissent les cheveux en arrière et sortent dans la rue en balançant leurs battes de baseball. La voix gomme balloune de Joel French rendrait Nobunny fier, et les chansons sont une explosion intemporelle de be-bop de snack-bar. C'est ça!
---