Tag: holodeck records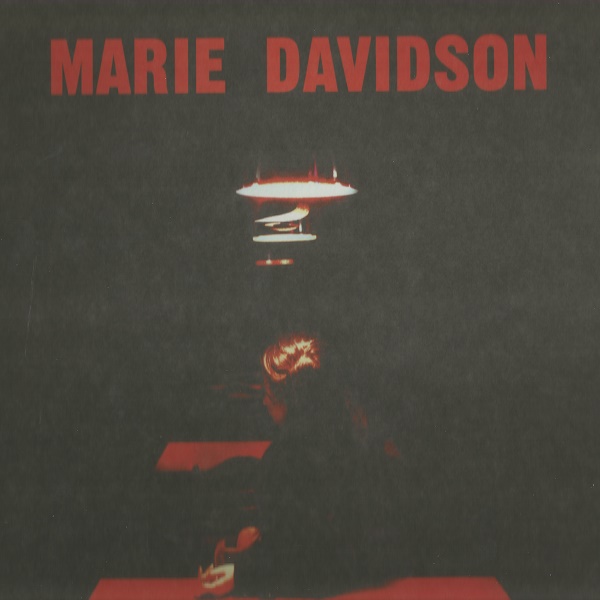 Marie Davidson
Un Autre Voyage
Montreal, QC
From the paranoid prognostications of Mark Anthony Brennan:
The city throbs with a narcotic rhythm. Her feet mark out a techno beat as she marches doggedly down the avenue. The night sky is alive with synth loops and flickering neon letters. Korean, Chinese, Japanese. Only the financial monoliths are marked in French: "Banque".
Smells reach her nose from the ground level. South Asian groceries, African coffee shops, shawarma on spits. The signs down here are less gaudy. But more compelling. Arabic, Farsi, Spanish, Hindi. Above the notes trill, sterile and clean. Below the bass notes spell danger and excitement.
A patrol car hovers above her head. "Police/Polizei". In French and English the car's loudspeaker barks out orders that go unlistened.
Her voice resounds in catechism: "What is the reality here?"
Des prédictions paranoïaques de Mark Anthony Brennan:
(Traduit par Julie Mayer)
La ville palpite à un rythme narcotique. Ses pieds battent une mesure techno tandis qu'elle descend l'avenue avec acharnement. Le ciel nocturne est animé de synthé en boucle et de lettres de néon clignotantes. Du coréen, du chinois, du japonais. Seuls les monolithes financiers sont écrits en français : Banque.
Les odeurs de la rue parviennent à son nez. Des épiceries sud-asiatiques, des cafés africains, des shawarmas à la broche. Les enseignes du coin sont moins voyantes. Mais plus captivantes. De l'arabe, du farsi, de l'espagnol, de l'hindi. Au-dessus, les notes trillent, stériles et propres. En dessous, les basses signifient danger et excitation.
Une voiture de patrouille plane au-dessus de sa tête. « Police/Polizei ». Le haut-parleur de la voiture aboie des ordres en français et en anglais, ordres auxquels on fait la sourde oreille.
Sa voix résonne en catéchisme : « Quelle est cette réalité? »
Marie Davidson – Balade aux USA
Marie Davidson
Marie Davidson
Montréal, QC
From the tranquil disquietude of AnneMarie Papillon:
(Translated by AnneMarie Papillon)
It's the lack of tranquility of a dark alleyway. It's the weak glow of lamp posts attempting to reassure an inevitably dark city night, trapped in a perpetual urgency. These synthetic sounds, spatial and skillfully executed, bear a certain disquietude. Existence becomes precarious and uncertain à la Laura Palmer. With her self-titled EP, Montreal-based songstress Marie Davidson crafts a mischievious surrealism in the likeness of French suspense movies acid-washed by the 1960s. Eerie fantasies and reflections, brilliantly recited; a life lived in a constant state of obscure truthfulness.
Du tourment tranquille d' AnneMarie Papillon:
Il y a un manque de tranquillité dans cette sombre ruelle. Cette nuit froide est d'une noireté inévitable tintée des lueurs de lampadaire d'une ville plongée dans une perpétuelle urgence. Ses sons synthétiques, quasi spatiaux et habilement exécutés, sèment l'inquiétude. L'existence devient précaire et incertaine, à la Laura Palmer. Avec son EP éponyme, la muscienne montréalaise Marie Davidson crée du surréalisme vériste, comme la bande sonore d'un suspense français rincé à l'acide des années soixante. Des fantaisies, des tourments récités où ne semble rester que l'obscure vérité.
Marie Davidson – Le Lieu Où Vous Voulez Vous Rendre
---