Tag: Hemogoblin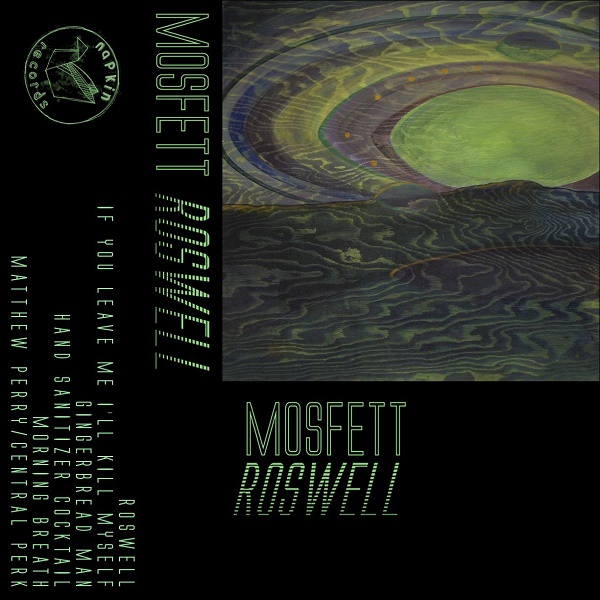 MOSFETT
Roswell
Vancouver, BC
From the metal–oxide–semiconductor field-effect transistor of Bryce Warnes:
MOSFETT (née Hemogoblin)'s name is a bastardization of the acronym for a type of transistor that, if you believe science, can make stuff louder. And rest assured, the Vancouver three-piece has arrayed their components to produce maximum hesh. It's like someone spiked Sleep's weed butter with bathsalts. The titular track is an extraterrestrial head trip laced with naked tenderness. The closer, "Matthew Perry/Central Perk," could play in the background of that lost episode of Friends where Chandler finally just, like, snaps. And between these two wailers? Plenty of greasy, freaked-out crunch. Get amped.
Du transistor à effet de champ métal-oxyde semi-conducteur de Bryce Warnes:
(Traduit par Jessica Grenier)
Le nom MOSFETT (anciennement Hemogoblin vient de l'acronyme dénaturé d'un type de transistor qui, si on en croit la science, permet d'amplifier les choses. Et c'est certain que le triptyque de Vancouver a arrangé ses composantes pour produire un maximum de hesh. C'est comme si quelqu'un avait ajouté des bathsalts dans le beurre au pot de Sleep. La piste éponyme de l'album est un trip extraterrestre hallucinant rempli de tendresse pure. La dernière, « Matthew Perry/Central Perk », pourrait servir de trame sonore pour l'épisode perdu de Friends où Chandler pète enfin sa coche. Et entre ces deux gueulards? C'est follement croquant et graisseux. Soyez prêts.
MOSFETT – Hand Sanitizer Cocktail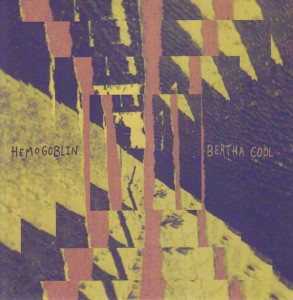 Hemogoblin // Bertha Cool
Split 7″
Vancouver, BC
From the metalhead scowl of Arin Gintowt:
Who doesn't love music that makes being a badass sound good? Screw showers or brushing your teeth. This Hemogoblin / Bertha Cool split is heavy as shit. With their droning male / screaming female vocals and a shoegaze sound, Bertha Cool gives you that metalhead scowl while you bob your head to the heavy riffs. And Hemogoblin is just unrelenting. This duo pulls off some big sounds and really awesome vocal melodies. Some really great wailing throughout this whole 7".
De l'air renfrogné d'Arin Gintowt:
(Traduit dans une ambiance shoegaze par Dominic Mpilé)
Qui n'aime pas la musique qui détaille les mérites d'être un mauvais garçon? Rien à cirer de prendre une douche ou de se brosse les dents. L'album que se partagent Hemogoblin et Bertha Cool est super heavy. Avec leurs bourdonnements mâles et leurs voix féminines criardes sur un fond de musique shoegaze, Bertha Cool vous donne un air de métalleux alors que vous bougez la tête au son des riffs lourds. Et Hemogoblin est tout simplement implacable. Ce duo accouche de bons sons et de mélodies vocales impressionnantes. Ce 7'' est bourré de gémissements vraiment superbes.
Hemogoblin – Hand Sanitizer Cocktail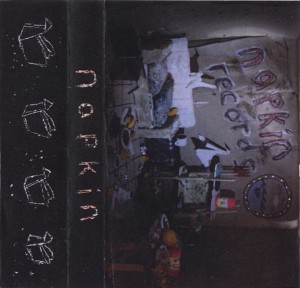 Various Artists
Napkin Records Volume One
Vancouver, BC
From the sticky hands of Bryce Warnes:
Napkin Records just celebrated its first birthday by producing 100 copies of this compilation and distributing them for free. It's an eat-with-your-hands BBQ sampler of juicy Vancouver rock/roll. There's something for every taste here: Frantic, sing-song noise (Industrial Priest Overcoats); rollicking "crimewave" (Night Detective); couch-locked paranoia (Hemogoblin); sad-dad pop punk (Girl Dracula); "uhhhsexual" sob-core (Genderdog); disintegrating gar(b)age psych (Bertha Cool), and more, more, more. Compulsive grippers may have trouble getting their sticky hands on this gem since available copies are virtually non-extant, but rumour has it that Napkin Records Volume One is the first of an annual series. Consider it an appetizer…
Des mains gommantes de Bryce Warnes:
(Traduit par la bouche pleine de Justine Gabias)
Napkin Records vient tout juste de célébrer son premier anniversaire et a souligné l'occasion en produisant 100 copies de cette compilation et en les distribuant gratuitement. Cette assiettée BBQ salissante de rock/roll Vancouverois savoureux offre de tout pour tous les goûts: cacophonie frénétique à chanter en unison (Industrial Priest Overcoats); 'vague de crime' fracassante (Night Detective); paranoïa qui vous cloue au fauteuil(Hemogoblin); pop punk de papa en déprime (Girl Dracula); sob-core "ahhhsexué" (Genderdog); psych de garage en ruine (Bertha Cool), et plus, plus, plus. Les preneurs compulsifs auront peut-être de la difficulté à mettre leurs mains gommantes sur ce bijou puisque les copies sont pratiquement non-existantes, mais la rumeur veut que Napkin Records Volume One est la première d'une série de compilations annuelles. Appelons donc celle-ci un hors-d'oeuvre…
Hemogoblin – If You Leave I'll Kill Myself
Industrial Priest Overcoats – You Can Pull the Plug
---