Tag: heavy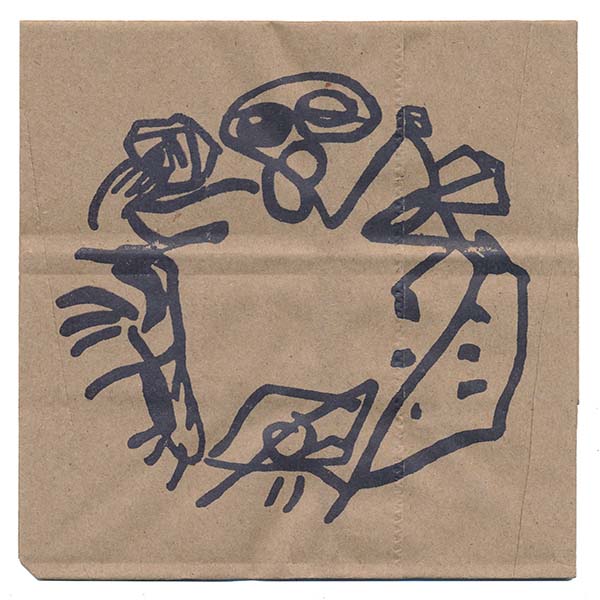 Catbag
Missing Holes
(Self-Released)
Halifax, NS
From the ancient fluids of Magnus Tiesenhausen:
In a dim sub-level zone, a new consciousness arises out of different micro bacteria and algae. It is you and I. Catbag, performing the role of the cauldron-stirrers, remove smoking items from the brine. Everything suddenly seems very immediate, very close. Magic order reveals itself in the discarded piles of relics. M. Wiebe's voice comes to us, a reassurance of human thought in the primordial sludge. We stumble on the path, but stay true to our course. We negotiate with the giant insects and leeches. It's not a safe record, but it's comforting. It's a place to rest in unease, it's a place of acceptance. Fear is familiar. The missing hole is filled by an absence.
Des fluides antiques de Magnus Tiesenhausen:
(Traduit par Julie Mayer)
Dans une zone souterraine dont l'éclairage est tamisé, une nouvelle conscience émerge de différentes micro bactéries et algues. C'est toi et moi. Les membres de Catbag, jouant le rôle de touilleurs de casseroles, enlèvent des choses fumantes de la saumure. Tout semble soudain très immédiat, très proche. Un ordre magique se révèle dans les piles de reliques abandonnées. La voix de Mitchell Wiebe nous parvient, une parole rassurante de pensée humaine dans la boue primordiale. Nous trébuchons sur le chemin, mais restons fidèles à notre trajectoire. Nous négocions avec les insectes géants et les sangsues. L'album n'est pas un disque sûr, mais il est réconfortant. C'est un endroit où l'on se repose dans le malaise, un lieu d'acceptation. La frousse est familière. Le trou manquant est empli d'absence.
Swim Team
Freedom/Constraint
(Self-Released)
Vancouver, BC
From the quarter life crisis of Eleanor Wearing:
"Are you filled with existential dread?
"Yes. Wait—no. Maybe? Things feel serious most of the time. Very serious. Slow lulls invoke a cloudy comatose state, only to be shot through and shattered by a harsh and unrelenting reality. Voices that once spoke softly surge louder, fighting to be heard."
"When darkness sets in, does obsession follow? Dominating every move you make? If you feel this way, it's ok. You are not alone. Look at the lows, carve out the highs. Push through. Drift beyond. Swim along."
De la crise de la vingtaine de Eleanor Wearing:
(Traduit par Alison McReynolds)
"Es-tu plein d'angoisse existentielle ?"
"Oui. Attend—non. Peut-être? On dirait que les choses sont sérieuses, du moins, la plupart du temps. Très sérieuses. Une douce accalmie invoque un état comateux voilé, pour bientôt être transpercée et mise en pièces par la dure et infatigable réalité. Des voix, qui discutaient doucement, surgissent désormais plus fortement, se battant pour être entendues.
"Lorsque l'obscurité s'installe, est-ce que l'obsession suit ? Dominant chaque geste que tu fais ? Si tu te sens comme ça, c'est correct. Non, tu n'es pas seul(e). Regarde les hauts, sculpte les bas. Passe à travers. Dérive au-delà. Nage avec le courant."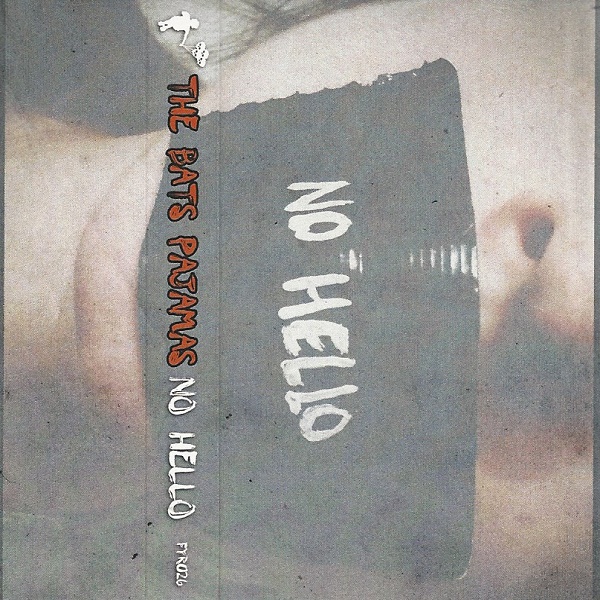 The Bats Pajamas
No Hello
Toronto, ON
From the curdled misanthropy of Adam Bradley:
A primo specimen of Toronto's malformed and curdled species of garage rock. Septic distortion and scummed up bass slop on top of misanthropic, snotty vocals. Kickin' shit over riffs. Window smashing ugliness. Skipped off again, pizza in the alleyway, beer in a bag. Slacker maniac grudge-grunge, hacking a lung, an infected mess bubbling up throbbing puce-goldenrod.
De la misanthropie caillée de Adam Bradley:
(Traduit par le yogourt glacé de Julie Mayer)
Un spécimen de première formé d'espèces torontoises difformes et caillées de garage rock. Une distorsion septique et une basse crasseuse se déversent sur des voix misanthropiques et snobs. Des riffs ravageurs. Une laideur de fenêtres fracassées. Encore à foxer l'école, à manger de la pizza dans la ruelle, une bière dans le sac. Du grunge rancunier, fainéant et maniaque qui charcute un poumon, bordel infecté d'où s'échappe une mousse de pulsations couleur puce-jaune paille.
The Bats Pajamas – Feel Like Shit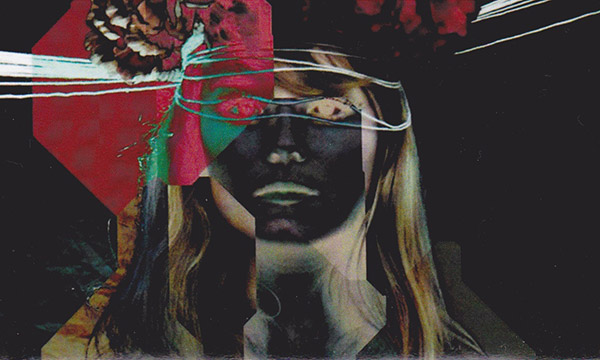 The Yips
Air Loom
Ottawa, ON
From the distorted parapets of Joshua Robinson:
Ouija words spill across distorted distances. Sound waves imbued with garage spirits that once stood so still now force their way through the parapets that keep their potential energy at bay. Air Loom is a staggering edifice of sound; a source of the waves that emanates from the eye of the storm , intorting its breath to the point of becoming the heavy dissonance that turns calm to clamour; 'yeah yeah yeahs' that reverberate across the northernly compass.
Des garde-fous tordus de Joshua Robinson:
(Traduit par Jessica Grenier)
Des mots de Ouija s'étendent sur un horizon déformé. Des vagues de son imprégnées d'esprits de garage, qui jadis restaient si immobiles, essayent de défoncer les garde-fous tenant à distance leur énergie potentielle. Air Loom est un édifice de son vertigineux; c'est la source de ces vagues qui émanent de l'œil de la tempête en tordant sa respiration intérieure, au point de devenir une lourde dissonance changeant le calme en cacophonie. Les « yeah yeah yeah » se répercutent à travers l'étendue nordique.
From the smoke-drenched greasy hair of Eddie & Alexis:
(Translated by Eddie & Alexis)
Dionysos is considered the first Québécois rock band with a full repertoire of originals. Proof may still be required, but they sure didn't need any covers! A bunch of stoner drifters from Valleyfield fuelled by Deep Purple and Mexican Gold took over the studio of Donald Lautrec, the king of yé-yé pop in Québec. There they recorded six heavy psychedelic progressive monsters, tightly wrapped in blues. Through the hypnotic organ spirals ("L'âge du Chlore") and bursts of fuzzed-up guitar ("Narcotique") singer Paul-André Thibert delivers a roaring worker's poetry on "Suzie," a song with lyrics always rhyming with its title. Yet we can't ignore P-A's performance on flute and harmonica. Most of the time, awkward, out of breath or flaky aren't great terms when it comes to music, but P-A gets to the core of these concepts as a raw, free, back-of-the-bus poet. Tripping way over the known parts of Québec rock at the time, Dionysos transcends Black Sabbath and Aut'Chose to become a revolted god who will fall into oblivion after its time.
Eddie & Alexis:
Dionysos serait le premier groupe rock québécois à avoir un répertoire entièrement francophone et formé de compositions. On ne sait pas si c'est complètement vrai, mais c'est tout un groupe rock et ils n'ont en effet pas besoin de faire de reprises. Une bande de zonards stoneurs de Valleyfield carburant au Deep Purple et au Mexican Gold ont pris d'assaut les studios de Donald Lautrec, le roi du yé-yé au Québec, avec un éventail de morceaux progressifs et psychédéliques solidement ancrés dans le blues. À travers des spirales d'orgues Hammond hypnotiques (L'âge du Chlore) et des déflagrations de guitare électrique (Narcotique), le chanteur Paul-André Thibert nous délivre une performance rugissante de poésie ouvrière. Notamment, dans Suzie, leur premier single, où il s'évertue à faire rimer toutes les lignes en i et laisse donc place à des phrases mémorables. On s'en voudrait également de ne pas donner une mention honorable à toutes les apparitions de flûte à bec et d'harmonica. En temps normal, les termes essoufflé, hésitant et mal à l'aise ne sont pas très bien vus pour parler d'instruments de musique, mais c'est mal connaître Thibert. En ses qualités de poète cru et libre, il réussit à en tirer le maximum et à puiser l'essence même de ces concepts. Voyageant bien au-delà des terres connues du rock québécois de l'époque, Dionysos transcende Black Sabbath et Aut'Chose et devient un dieu révolté qui tombera pourtant dans l'oubli.
Dionysos – Narcotique [extract]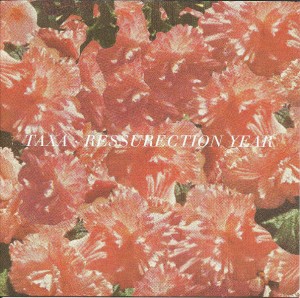 TAXA
Resurrection Year
Vancouver, BC
From the imminent explosion of Kevin Stebner:
Initially, you may think these burly rhythms come from worshippers of the old Great American Steak Religion, yet Taxa take a soul-searching journey to the Valhalla that is Chapel Hill. Imagining mechanic button-ups with embroidered names like "Dale" or "Hank", you wonder if they intend to heal the damage. Instead, you climb the mountain of history and past, feeling a scarily imminent explosion from the Pacific rim. Do you crest the peak, or fall headlong in?
De l'explosion imminente de Kevin Stebner:
(Traduit du sommet de la vague de Justine Gabias)
Au premier abord, on pourrait penser que ces rythmes costauds sont l'oeuvre de fidèles de The Great American Steak Religion, mais les membres de Taxa entreprennent plutôt un voyage spirituel jusqu'au Valhalla qu'est Chapel Hill. Les imaginant portant des chemises de mécanos avec des noms comme « Dale » ou « Hank » brodés sur la poitrine, on se demande s'ils ont l'intention de réparer les dommages. Ils nous font plutôt gravir la montagne de l'histoire et du passé avec le pressentiment d'une explosion horriblement imminente de la ceinture du Pacifique. On touche le sommet de la vague ou on y tombe la tête la première ?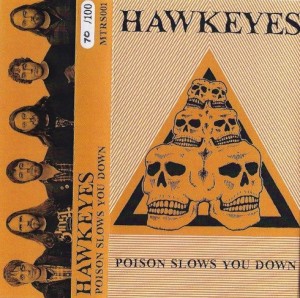 Hawkeyes
Poison Slows You Down
(Self Released)
Waterloo, ON
From the elephant march of Javier Fuentes:
No amount of sunbathing or vitamin supplements can prepare the body for the gut-shifting force contained within Hawkeyes' black hole riffs. Running the earth's energy fields through a chain of fuzz pedals and phasers, notes swirl violently in a spectacle that recalls memories of a recent tornado. The lurching advances of screaming frequencies march down decimated paths to the beat of thundering rhythms that hit the ground like flashes of dry lightning. Obsidian squalls enter the sightlines in the form of a distant mirage. The illusion creeps closer and closer, yet the real image barely takes a step forward. Quit looking ahead, you've already sunk to the earth's core.
De la marche éléphantesque de Javier Fuentes:
(Traduit des ondes électromagnétiques de Catherine Gaucher)
Aucune quantité de rayons solaires ou de suppléments vitaminiques ne peut préparer votre corps à la force aspirante contenue dans les accords dignes d'un trou noir d'Hawkeyes. Transformant les champs de l'énergie terrestre à l'aide d'une chaîne de pédales fuzz et de modulateurs de phase, les notes s'agitent violemment dans un spectacle qui rappelle le souvenir d'une récente tornade. De chancelantes progressions de fréquences perçantes empruntent une route décimée et la cadence de leurs rythmes tonitruants frappent le sol tels des éclairs. Des rafales d'obsidiennes traversent notre champ de vision sous la forme d'un lointain mirage. L'illusion se rapproche de plus en plus près, mais l'image réelle avance à peine. Cessez de regarder au loin, vous vous êtes déjà enfoncés dans le noyau de la Terre.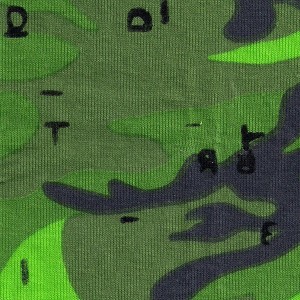 Tired
Tired
(Self Released)
Montréal, QC
From the nervous cyclones of Javier Fuentes:
2013 has mixed and mangled its cosmic forces to bring us a jaw grinding, ear melting unit made up of Montreal's finest players. Bastien, Seeger, Shapiro and Hicks shred their respective instruments into unidentifiable objects, making improvements on the stagnant standard. Here the six strings of Satan take commands from a mortal, spitting out microwave riffs in the process. Mutated notes fly out like nervous cyclones kept in someone's basement for far too long. A solitary voice is heard writhing as it tries to suck the banality out of of the acidic air. Bass and drums crash and collide in search of new entrances to the chaos, new breaks in the storm clouds. It's 1 AM, I'm tired and I need a new tapedeck.
Des cyclones turbulents de Javier Fuentes:
(Traduit par l'oeil tranquille de Nicolas Coutlée)
Les forces cosmiques de 2013 s'emportent et se mélangent pour nous offrir un groupe, formé des meilleurs musiciens de Montréal, paré à nous faire grincer des dents et fondre les tympans. Bastien, Seeger, Shapiro et Hicks démantibulent leurs instruments en des objets inidentifiables qui repoussent leurs limites habituelles. Les six cordes de Satan s'imposent depuis les doigts d'un mortel et crachent à la ronde ses riffs de micro-ondes. Des notes défigurées s'envolent comme des cyclones turbulents prisonniers d'un sous-sol depuis beaucoup trop longtemps. Une voix solitaire distordue résonne alors qu'elle tente d'aspirer la banalité de l'air acidulé. La basse et la batterie entrent en collision et se fracassent en quête de nouvelles portes d'entrée vers le chaos, de nouvelles fissures dans les nuages orageux. Il est 1h du mat, je suis fatigué et j'ai besoin d'un nouveau lecteur cassette.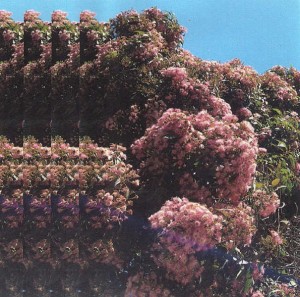 Fuck Off Dad
Fuck Off Dad
Calgary, AB
From the faded subconscious of Cameron Noble:
A quick online search for "fuck off dad" delivers varied results: A Twitter account dedicated to leaving angry messages for oblivious fathers, plus YouTube confessionals ranging from mildly entertaining to heart wrenching. And then there's the duo from Calgary who leave no room for subtlety. Fuck Off Dad's self-titled release is a no-holds-barred 30 or so minutes of noise. Their particular brand — a series of crashes, fills, solos, guitar screeching and feedback — both commands your attention and fades into the subconscious. At times, they are reminiscent of Fantomas (Mike Patton's avant-garde acid metal band) or John Zorn translated into distorted guitar. The outlier track, simply titled "B2", is a quieter version of the previous chaos. Unsurprisingly, it stands out by proving that they do in fact possess restraint. Fuck Off Dad eschews any form or structure, which can be liberating and must be cathartic for the players involved. Not recommended for mixtapes.
Du subconscient estompé de Cameron Noble:
(Traduit entre Montréal et Toronto par Andréanne Dion)
Une recherche rapide en ligne des mots « fuck off dad » donne des résultats variés: un compte Twitter consacré à laisser des messages haineux à des pères indifférents, et des confessions sur YouTube, allant du passablement divertissant au tout simplement déchirant. Et puis, il y a le duo de Calgary qui ne laisse pas de place à la délicatesse. L'album éponyme de Fuck Off Dad offre 30 minutes ou presque de bruit sans ménagement. Leur genre de musique — une série de fracas, de remplissages, de solos, et le son perçant des guitares et du feedback — attire l'attention et s'estompe dans le subconscient tout à la fois. Par moments, ils évoquent Fantomas (le groupe de métal acid avant-garde de Mike Patton), ou encore John Zorn joué sur des guitares distordues. Le morceau d'exception, simplement intitulé « B2 », est une version plus calme du chaos précédent. Cette chanson se démarque, car elle prouve qu'ils savent faire preuve de retenue. Fuck Off Dad rejette toute forme de structure, ce qui peut être libérateur et sans doute cathartique pour les musiciens. Ce n'est toutefois pas recommandé pour les mixtapes.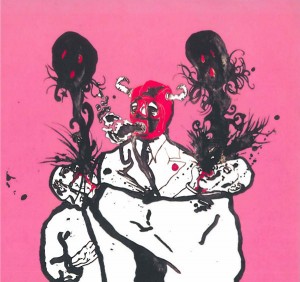 WTCHS // Thoughts on Air
Split 7"
(Perdu)
Hamilton, ON
From the free and easy mind of Christina Bell:
"Mr. Hands" – WTCHS' contribution to this eerie steel-town piece of genius – is over four minutes of vital, crushingly heavy rock. Exercising their musical mathematics, WTCHS delivers sharp call-and-answer segments throughout, as industrious guitar riffs back luridly distant vocals. The driving force of the aggressive, acute drum line drives the track forward energetically. "Mr. Hands" is a serious shot in the arm of pure rock n' roll. On the flip-side, Thoughts on Air's "Harness" is a slower tune that rocks just as hard. As always, TOA's experiment with sound results in a mesmerizing song, both dark and hopeful.
De l'esprit libre et tranquille de Christina Bell:
(Traduit de la force envoûtante de Dominic Mpile)
Jouant plus de quatre minutes cruciales, la toune « Mr. Hands » est un heavy rock percutant qui découle de la contribution de WTCHS sur Thoughts on Air 7", lequel est un étrange tube métal industriel de génie. En jouant une musique mathématique, le groupe WTCHS livre des segments action et réaction pointus sur le tube « Mr. Hands ». Les riffs de la guitare électrique reprennent les harmoniques des voix lointaines. La force envoûtante du tambour, agressif et grave, anime la toune énergiquement vers l'avant. En effet, « Mr. Hands » de WTCHS est un important électrochoc du pur rock n' roll. En revanche, « Harness » de Thoughts on Air est une chanson lente qui fait aussi bouger. Comme toujours l'essai avec son de TOA résulte en une chanson qui hypnotise, à la fois sombre et pleine d'espoir.
---