Tag: harriet wild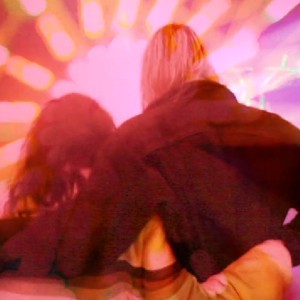 The Courtneys
"Lost Boys"
(Director: Rose Gagnon and Andrew Volk)
Vancouver, BC
From the neon mind of Harriet Wild:
Teen dreaming is fang-tipped and splashed in neon in The Courtneys' latest video: a hedonistic homage to vampire babes and school nights on the boardwalk. Under the spotlight-full moon, this is a teenage riot set to the thrust and jump of the arcade and amusement park; the whiff of cotton candy; the twirl 'n' hurl of no-curfew romance. Ride the Crazy Beach Party tonight!
De l'esprit néon de Harriet Wild:
(Traduit par Hugo Hyart)
La rêverie adolescente est plantée de crocs et aspergée de néon dans la dernière vidéo des Courtneys: un hommage hédoniste aux vampires adorables et aux nuits d'écoles sur les passerelles. Sous la pleine lune-projecteur, c'est une révolte adolescente au rythme de la poussée et des sauts de la salle de jeux-vidéos et du parc d'attraction; la bonne odeur de barbe à papa; le tournoiement lancé de la romance sans couvre-feu. Tous à la Crazy Beach Party ce soir!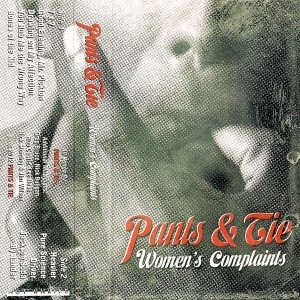 Pants and Tie
Women's Complaints
Toronto, ON
From the blistering report of Harriet Wild:
A tomcat yowl. A cocktail in a highball glass spilling under a z-z-zapping neon sign. Pants and Tie are red-light/all nite, and Women's Complaints is shoot-first, ask questions never. Mark Colbourne's vocals are a blistering report delivered in maximal-minimal alternation, jiving against a wall of electro beats, synth riffs, guitar fuzz and the occasional strain of violin. Check yr shirt at the door for a punk-funk stomp beating down a soul train to the depths of the dancefloor.
Du compte-rendu fulgurant d'Harriet Wild:
(Traduit en buvant un cocktail par Andréanne Dion)
Le miaulement d'un matou. Un cocktail dans un grand verre, qui se répand sous une enseigne au néon qui z-z-zappe. Pants and Tie est un quartier chaud ouvert toute la nuit, et sur Woman's Complaints, on tire d'abord et on pose les questions…jamais. La voix de Mark Colbourne est un compte-rendu fulgurant, livré dans une alternance maximale-minimale, qui jive contre un mur de rythmes électro, de riffs synthés, de sons de guitares fuzz et contre l'occasionnel accord de violon. Laissez votre t-shirt au vestiaire pour un swing punk-funk qui tabasse un soul train à travers les profondeurs de la piste de dance.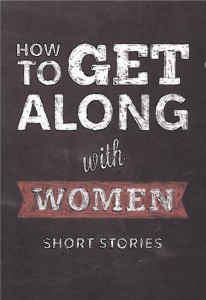 How to Get Along With Women
Written by: Elisabeth de Mariaffi
(195 pp., paperback, perfect bound)
St. John's, NL
From the oasis of Harriet Wild:
Matter-of-fact, unswayed by the effluvia of flowered description, this is a sparse landscape: sparse but not barren. Through Elisabeth De Mariaffi's careful, economic prose, the reader is confronted with the certainty of her language. 'It is what it is' in the purest, deliberate sense. The desert is never empty; it teems with life. How to Get Along With Women, De Mariaffi's debut collection, construes its characters' relationships as inherently detached, a rift perhaps physical, perhaps psychical. Neither cause is the whole truth. The stories frame tentative graspings between men and women, children and parents, childhood friends; a young woman and a mountain. Connections are created through traversing this rift between beings: 'how to get along with women' is not simply a statement of emotional compliance. To 'get along' with women is to travel with them, from one state of being to the next, present to future, Ontario to Manitoba.
De l'oasis de Harriet Wild:
(Traduit par le mal d'être de Dominic Mpilé)
Voici un paysage pragmatique, clairsemé, non troublé par les effluves de la description colorée. Clairsemé, certes, mais pas aride. À travers l'écriture minutieuse d'Elisabeth De Mariaffi, en peu de mots, le lecteur est confronté à la justesse de son écriture. Cette œuvre « est ce qu'elle est » de manière pure, délibérée. Le désert n'est jamais vide, il déborde de vie. How to Get Along With Women, le premier recueil de nouvelles de De Mariaffi, pose les relations entre ses personnages comme essentiellement distantes, une séparation peut-être physique ou peut-être psychique, mais ni l'une ni l'autre de ces explications n'est complètement juste. Le cadre des nouvelles se développe autour des relations entre hommes et femmes, enfants et parents, amis d'enfance, une jeune femme et la montagne. C'est en traversant la séparation originelle que les relations se forment : « how to get along with women » (comment bien s'entendre avec les femmes) n'est pas une invitation à la complaisance. « Bien s'entendre » avec les femmes, c'est voyager avec elles, d'un état d'être à un autre, du présent au futur, de l'Ontario au Manitoba.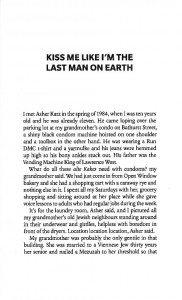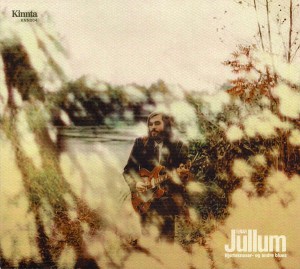 Einar Jullum
Hjerteknuser – og andre blues
Montréal, QC
From the heartworn highway of Harriet Wild:
These are blues for halcyon days, sky-blues and sea-blues that rent apart a grey status quo, revealing and revelling in melodic twangs and prairie noodling not dissimilar to Arthur Russell's folksier offerings. Jullum's guitar meanders, pulsates and jitters along a heartworn highway, filtered through feathered drumlines, 12-bar blues sewn to husky Norwegian annunciations. Pastoral pop contemporaries notwithstanding, Jullum is countrified without being Kentucky-fried.
De l'autoroute des coeurs usés de Harriet Wild:
(Traduit par le brin d'herbe à la bouche de Nicolas Coutlée)
Du blues pour les jours heureux, un ciel blues et une mer blues qui fendent la grisaille et font jaillir dans la joie des gerbes de mélodies des prairies qui rappellent les offrandes plus folk d'un Arthur Russell. La guitare de Jullum déambule, se démène et bat pareil aux coeurs usés d'autoroute, accompagnée d'une batterie poids plume, cousue de prophéties norvégiennes enrouées. Au-delà de ses accointances pop pastorales, Jullum se fait country sans tomber dans le frit Kentucky.
Einar Jullum – Hjerteknuser – blues
Einar Jullum – Er det for mye å kreve at det å leve er mer enn å streve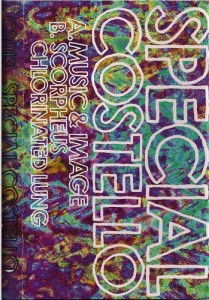 Special Costello
Music and Image
Halifax, NS
From the aural hinterland of Harriet Wild:
Special Costello's Music and Image radiates equally as urban soliloquy and meditative monk on the seashore. The dusky and expansive title track wanders the borders between pavement, ocean and sky. In this aural hinterland, Jeremy Costello's cavernous vocals float in a tidal, yet harmonious ebb and flow against guitars straight outta Dead Man. B-sides "Scorpheus" and "Chlorinated Lung" wrest the scaffold of Side A into a hypno-pop structure synthesizing the minimal and maximal, captured in solo rhythm. Delicacy is in the details.
De l'arrière-pays sonore de Harriet Wild:
(Traduit par Dominic Mpilé)
Le EP Music and Image de Special Costello sonne tout autant comme un monologue urbain qu'un moine méditatif au bord de la mer. La chanson-titre, sombre et débordante, parcourt les frontières entre le pavé, l'océan et le ciel. Dans cet arrière-pays sonore, la voix caverneuse de Jeremy Costello flotte telle une marée, un va-et-vient harmonieux sur fond de guitares tirées directement de Dead Man. Les mélodies « Scorpheus » et « Chlorinated Lung » de la face B transforment l'échafaudage de la face A en une structure hypno-pop synthétisant le minimal et le maximal en un seul et unique rythme. La délicatesse réside dans les détails.
Special Costello – Music and Image
---