Tag: hamilton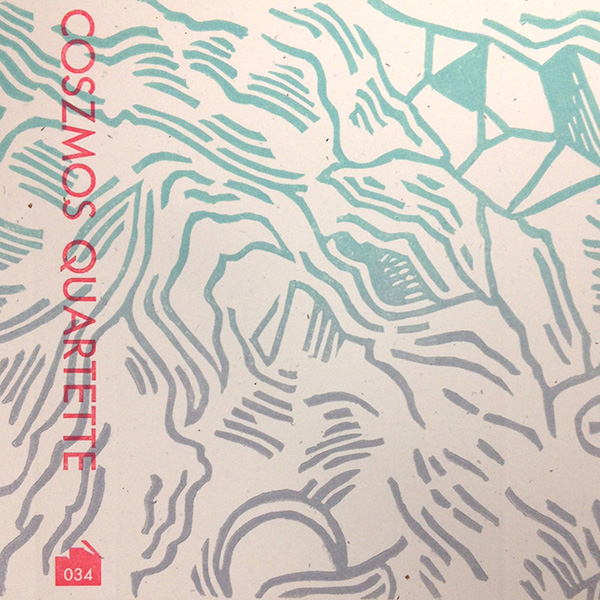 Coszmos Quartette
Coszmos Quartette
Hamilton, ON
From the breath of fire of Mike Roy:
The crash of high and low pressure systems in a late summer breeze is a meticulous design of nature. Free range of temperature and direction meld with gales oddly precise in strength. Hamilton's Coszmos Quartette operate much the same, crescendos of tranquility dance and intertwine with sweeping booms of strings and vocal harmonies. Where lead vocalist Brad Germain exhibits an immersive range that stretches the limits of scale, accompanying vocalists Joel Banks, Kate Quigley and Sara Froese deliver soothing melodies with familiar instrumentals. The combination proves undeniably powerful, but a breeze soft enough for a humble night's close.
Du souffle de feu de Mike Roy:
(Traduit par Sergio Calla)
L'écrasement des systèmes à haute et basse pression soufflant légèrement en fin d'été est une conception méticuleuse de la nature.
Une gamme libre de température et de direction se fusionnent avec des vents étrangement précis en force. Le Coszmos Quartette de Hamilton opère de la même façon. Les crescendos de la tranquillité dansent et s'entrecroisent avec les cordes et mélodies
vocales fulgurantes. Le chanteur Brad Germain démontre l'étendu de son registre vocal. Les chanteurs accompagnateurs Joel Banks, Kate Quigley et Sara Froese livrent des mélodies apaisantes avec des instruments connus. La formation se révèle incontestablement puissante, une brise assez douce pour une fin de nuit humble.
Coszmos Quartette – A Perfect Paradise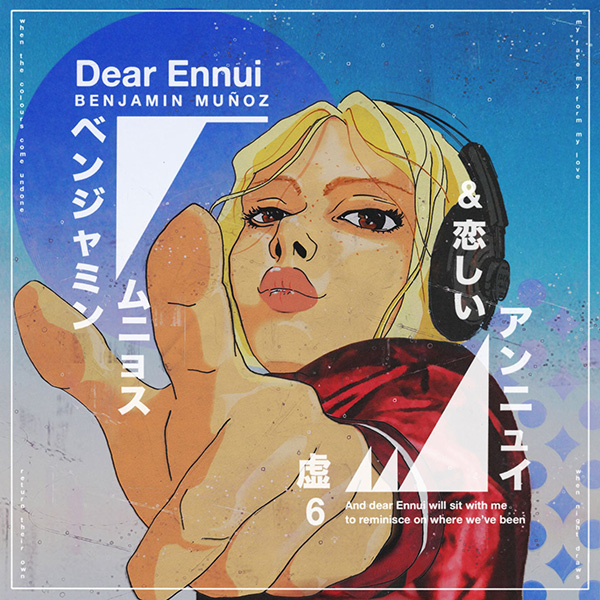 Benjamin Muñoz
Dear Ennui
Hamilton, ON
From the hygge of Rolf Klausener:
The chalky timbre of TUMS rattling in their bottle, the infinite drum roll of heavy rainfall: the right poly-rhythms have a way of both soothing us and sparking contemplation. With its heavy industrial past—echoes of primitive robots stamping out die-cast auto parts—Hamilton seemed destined to be Canada's home of arrhythmic pop. Benjamin Muñoz cobbles warm, percussive electro, where tumbling woodblocks spoon seamlessly with avant-garde jazz-breaks. Delayed pianos dovetail sampled vocals forging sweater-weather melodies. Easily at home among Berlin's Leaf Label, or Caribou's debut explorations as Manitoba, Dear Ennui offers daydream voyages on pleasantly unpredictable oceans, slave to rogue waves, and bound by no anchor.
De l'hygge de Rolf Klausener:
(Traduit par la saudade de Louis-Félix de Chevigny)
Le timbre crayeux d'un flacon de TUMS que l'on secoue, le roulement de tambour perpétuel d'une pluie battante: les bons motifs polyrythmiques apaisent et invitent à la contemplation. Avec son lourd passé industriel -lors duquel retentissait la résonance de robots primitifs martelant des pièces d'automobile moulées – Hamilton semblait destiné à être le foyer canadien du pop arythmique. Benjamin Muñoz nous concocte de l'électro percutante et chaleureuse dans laquelle s'harmonisent le wood-block et les interludes jazzy avant-gardes. Des mélodies de temps frisquet issues de l'accord entre des notes tardives de piano et des échantillons vocaux. Bien à sa place aux côtés de la maison de disque berlinoise Leaf Label, ou de Caribou à ses débuts, sous le pseudonyme Manitoba; Dear Ennui offre une rêverie de voyages sans ancre sur des eaux imprévisibles, esclave aux vagues scélérates.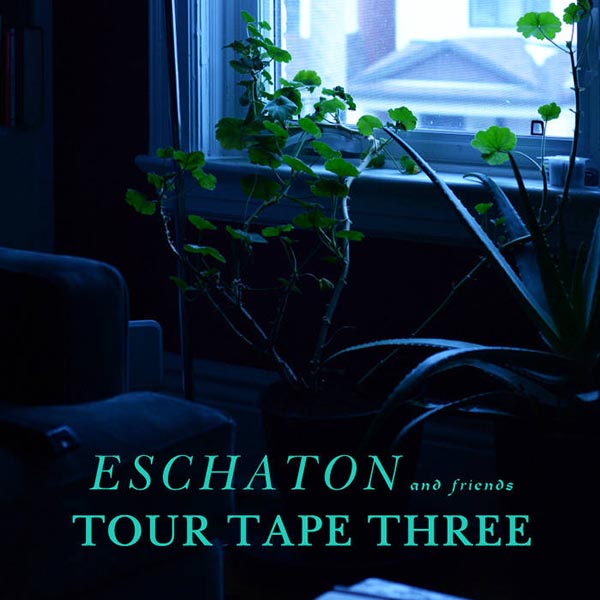 Eschaton
Tour Tape Three
Hamilton, ON
From the bottom line of Rolf Carlos Klausener:
You're in a pitch black room as time slows. A flash goes off. As each fraction of a second passes, a scene reveals itself: colourless shapes, then a face, shadows, furniture, the texture of the stucco ceiling, dust and flakes of dead skin floating weightless past your eyes. Fast or slow, mercilessly loud or impossibly quiet, improvised music is a slow reveal. In this live tour series, Hamilton's Eschaton and friends Strangebarn bask in the resonance of brass bells before sinking into a tension-filled horror show of grinding electric drones, cursing saxophones, and vulgar percussion on the verge of manic violence. A slow-motion assault, perhaps a reflection of ancient tensions, the kind that even among earth's most peaceful denizens emerges when the wrong buttons are pushed.
De la ligne du bas de Rolf Carlos Klausener:
(La résonnance des cloches de Odile Leclerc)
Tu es dans une pièce complètement noire alors que le temps ralentit. Un flash apparaît. À chaque fraction de seconde qui passe, une scène se révèle : des formes sans couleurs, puis un visage, des ombres, des meubles, la texture d'un plafond stuc, de la poussière et des résidus de peau morte flottent légèrement devant tes yeux. Rapide ou lente, cruellement bruyante ou impossiblement silencieuse, la musique improvisée est une révélation lente. Dans ces suites de visites en direct, Eschaton de Hamilton et amis Strangebarn se prélassent dans la résonance des cloches en laiton avant de s'enfoncer dans un spectacle tendu d'horreur de drones électriques grinçant, de saxophones qui jurent et de percussions vulgaires au bord d'une violence maniaque. Un assaut au ralenti, peut-être une réflexion d'anciennes tensions, du genre qui même parmi les habitants les plus paisibles de la terre émergent quand on appuie sur les mauvais boutons.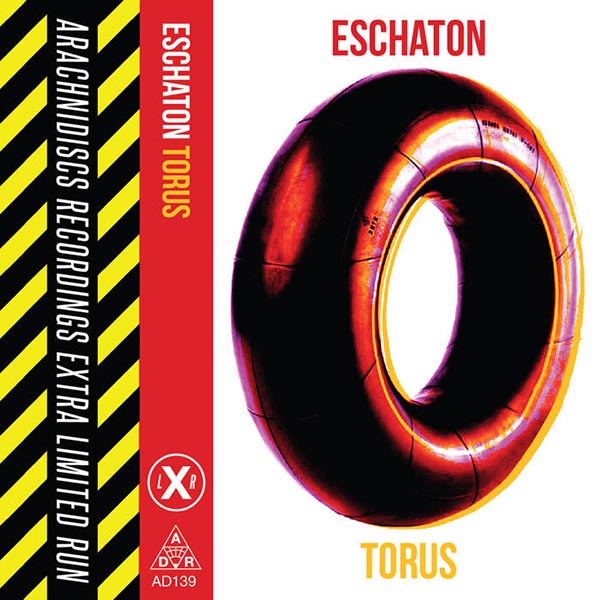 Eschaton
Torus
Hamilton, ON
From the Coffee Sweats of Bobby Andrews:
The hypnotic nature of dreaming, softly re-etched within Eschaton's album Torus, calls for a careful ear from the listener. Through provocative distortion and trill tones, this album takes the consciousness on an extended lucid dream, birthed through musical improvisation. An experience of expertly-crafted beats created by architects of both ear and the mind. E, emotional chaos ensues as the senses meet in an eruptive ballet. Restless tunes of intense dissonance are quickly followed by immense solace as the album's narrative shakes the eardrum.
De la sueur de café de Bobby Andrews:
(Traduit par les trilles douces de Maya Keshav)
La nature hypnotique du rêve, doucement regravée dans l'album Torus d'Eschaton, demande une oreille méticuleuse de l'auditeur. Grâce à la distorsion provocatrice et aux tons de trille, cet album prend amène la conscience dans un rêve lucide prolongé, auquel l'improvisation musicale a donné naissance. Une expérience de rythmes fabriqués de mains expertes qui est créée par les architectes de l'oreille et de l'esprit. Le chaos émouvant s'ensuit au fur et à mesure que les sens se retrouvent dans un ballet éruptif. Le réconfort immense suit rapidement les mélodies agitées de la dissonance intense alors que le récit de l'album agite le tympan.
Good Anya
Good Effort
(Self-Released)
Hamilton, ON
From the ears and eyes of Jackson Reed:
Good Anya's wet dreams and sunshine. Daytime music submerged in post-high school nostalgia. The Good Effort EP discloses youthfulness. Hopeful kisses, holding hands, and accidentally sleeping in. Leaning toward a new phase that holds dramatic changes. Love and loss of faith in modern society, strange relationships and life's consequences. Snuggle rock meets pop absurdity.
Depuis les oreilles et les yeux de Jackson Reed :
(Traduit par Odile Leclerc)
Les rêves érotiques et les rayons de soleil de Good Anya. La musique de jour est submergée dans une nostalgie post-école secondaire. Le Good Effort EP révèle la jeunesse. Des baisers pleins d'espoir, des mains entrelacées et des grasses matinées accidentelles. Penchant vers une nouvelle phase qui promet des changements drastiques. L'amour et la perte de foi dans la société moderne, les relations étranges et les conséquences de la vie. Le rock confortable rencontre l'absurdité de la pop.
Good Anya – Good Neighbours (Making Love)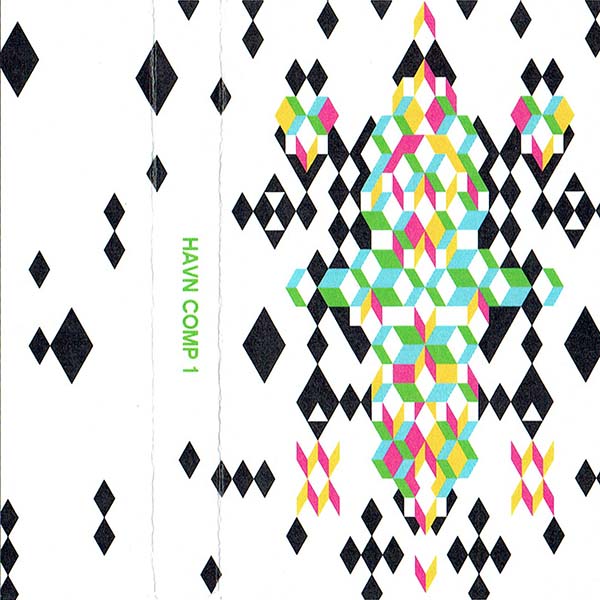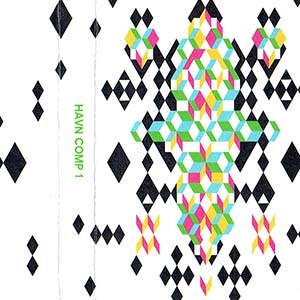 Various Artists
HAVN COMP 1
(HAVN)
Hamilton, ON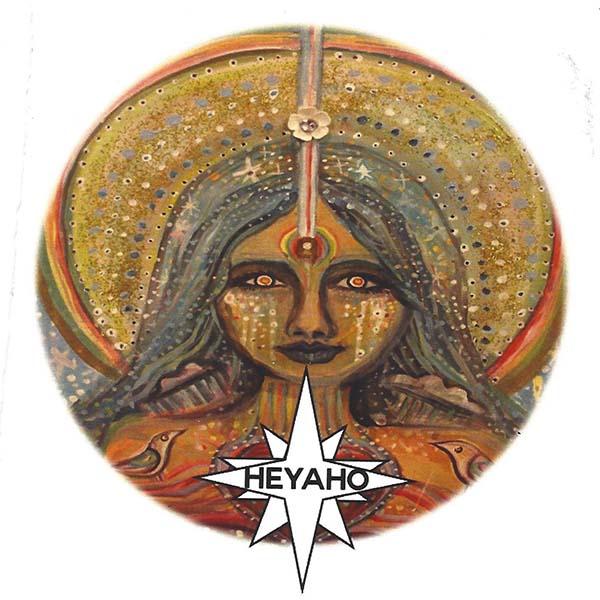 Juliana LaChance
HEYAHO
(Self Released)
Hamilton, ON
From the turned out pockets of Joshua Cwintal:
After climbing all sixteen branches of the astral oak that stands tall beside mirrored waters, you find yourself at the crown, above the leaves. Choral voices rain down and the ancient truths they sing sound familiar and otherworldly. They unhinge you. The message is understood and glassy strings pluck and dance across your eye-lids, encouraging a deep contemplative slumber. Once awake the tree is seen towering above you, just as mysterious as before. It calls to you to climb, and as always, you oblige.
Des poches retournées de Joshua Cwintal:
(Traduit par Julie Mayer)
Après avoir escaladé les seize branches du chêne astral qui s'élève bien haut près des eaux réfléchies, vous vous retrouvez à la cime, au-dessus des feuilles. Des voix chorales pleuvent à verse et les vérités ancestrales qu'elles chantent vous semblent familières et surnaturelles. Elles vous décrochent. Le message est compris et des cordes transparentes pincées dansent à travers vos paupières, encourageant un profond sommeil contemplatif. Une fois réveillé, vous voyez l'arbre se dresser au-dessus de vous, aussi mystérieux qu'avant. Il vous appelle à grimper, et comme toujours, vous accédez à sa requête.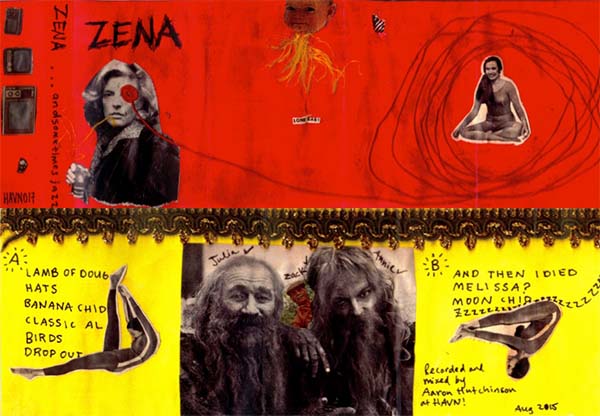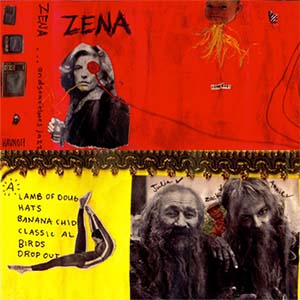 Zena
And Sometimes Jazz
Hamilton, ON
From the Hammer of Talia Jacob:
Zena's latest release, "And Sometimes Jazz," is unhinged, ecstatic, messy, and SO MUCH FUN. Cheeky vocals, lunatic sax, and shamelessly basic drums n bass form a mass of sound that tramples the line between music and noise. Listening to Zena feels a lot like you're listening in on Zena. It sounds like you're in the same building, and they're practicing right below you–the music feels that close, that raw. Put your ear to the floor and listen in on this one.
Du *Hammer* de Talia Jacob:
(Traduit par le tournevis sonique de Julie Mayer)
Le tout dernier album de Zena, « And Sometimes Jazz », est détraqué, extatique, bordélique, et TELLEMENT AMUSANT. Les voix insolentes, le sax démentiel ainsi que la batterie et la basse effrontément basiques forment une masse de son qui piétine la ligne entre la musique et le bruit. Écouter Zena donne la sensation d'écouter à sa porte. Ça sonne comme si vous vous retrouviez dans le même bâtiment, et qu'ils répétaient juste en-dessous de vous; on sent la musique aussi proche, aussi brute que ça. Collez votre oreille sur le plancher et écoutez de manière indiscrète cet album.
From the gnawed appendages of Piper Curtis:
There is an immediate intensity, something trying to break loose. A being, calling out, angry and terrified, its surroundings a cage of infrastructure–metal and concrete. Frantic screeching permeates the smog as it tries to escape. Its desperate, high-speed flight ends in a blackout.
Awakening, surrounded now by damp moss and tall grass, a stream trickles by. The being senses the lingering of some inorganic element. Moving, scraping, seeking its place within the natural setting. As it wanders in this environment our view expands. Drawing back from the scene, we see it is ever within the confines of industry. Concrete encapsulating.
Des membres meurtris de Piper Curtis:
(Traduit par Aliké Harel)
L'intensité est palpable, quelque chose cherche à s'évader. Un être crie, enragé et terrifié, autour de lui, une cage d'infrastructure, de métal et de béton. Les cris stridents épeurés transpercent le smog dans une tentative d'évasion. Il s'envole à grande vitesse, mais sombre dans l'inconscient.
À son réveil, il est entouré de mousses humides et de hautes herbes, tout près un ruisseau murmure. L'être sent les relents d'un élément inorganique. Il se déplace et racle le sol à la recherche de sa place dans le milieu naturel. Il poursuit sa quête et notre vision s'élargit. En s'éloignant de la scène, on l'aperçoit aux confins de l'industrie.Encapsulé de béton.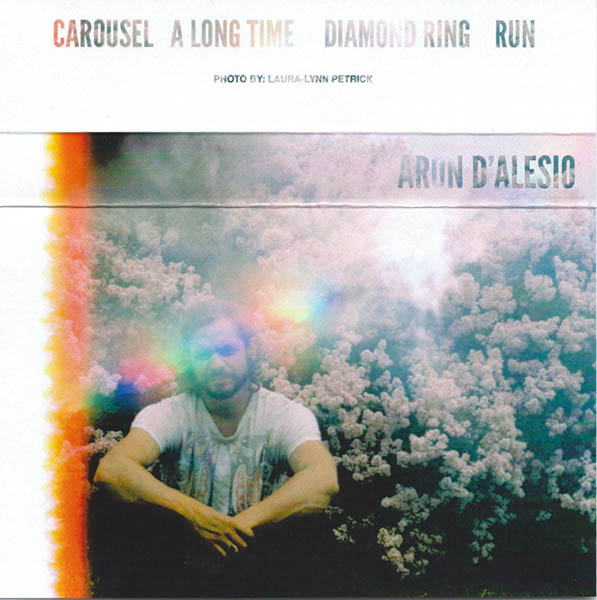 Aron D'Alesio
Cassette EP
(Self Released)
Hamilton, ON
From the dashboard confessional of Mike Roy:
A ride upon the carousel of Aron D'Alesio's Cassette will induce a retrospective haze carried over by jangly, 50s-inspired AM waves. Cassette feels like your parents' favourite Buddy Holly record soaked in bluesy psychedelia, but just as sweet and earnest as his predecessor. D'Alesio builds the soundtrack to help you through those late night drives mourning the end of summer romance without a tumble into total melancholy. Ride on.
Du confessionnal roulant de Mike Roy:
(Traduit par Aliké Harel)
Un tour sur le carrousel de Cassette, d'Aron D'Alesio, provoquera une rétrospective floue sur l'air jovial des ondes AM des années 50. L'album Cassette rappelle les albums préférés de Buddy Holly de vos parents, imbibé de psychédélique légèrement blues, mais aussi mélodieux et dévoué que son prédécesseur. D'Alesio construit la trame sonore qui traversera une nuit au volant avec vous, à écumer le deuil d'une romance de fin d'été sans dégringoler dans la mélancolie absolue. Allez-y, roulez.
---