Tag: halifax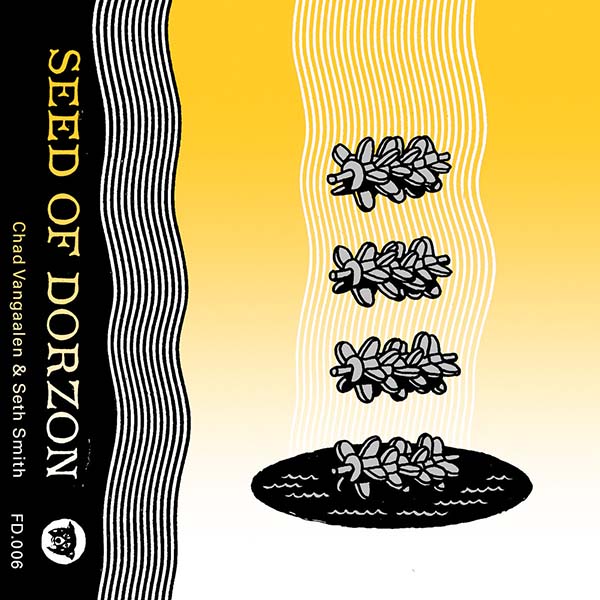 Chad VanGaalen & Seth Smith
Seed of Dorzon
(fundog)
Calgary, AB // Halifax, NS
From the Dusty Mind of Bobby Andrews:
Furious tones and manic cerebral vibrations from Chad Vangaalen and Seth Smith, Seeds of Dorzon is a two-part narrative leaving the listener breathless. Stretching beats across a vast landscape created within the ear, the listener ruminates on the conflict within. Cranked vibrations met with an expert level of grace, Seed of Dorzon erupts the emotional core of being, blossoming the imagination.
De l'esprit poussiéreux de Bobby Andrews:
(Traduit par Lanstratoran Mes!)
Avec des tons furieux et des vibrations cérébrales animées, Seeds of Dorzon, de Chad Vangaalen et Seth Smith est récité en deux parties qui coupent le souffle. Avec des pulsations qui s'allongent à travers un paysage créé par notre écoute, l'auditeur rumine sur le conflit intérieur. Des vibrations montées sont accueillies avec un niveau de grâce élevée. Ce disque fait jaillir le noyau émotionnel de l'âme, permettant l'épanouissement de l'imagination.
Chad VanGaalen & Seth Smith – Part I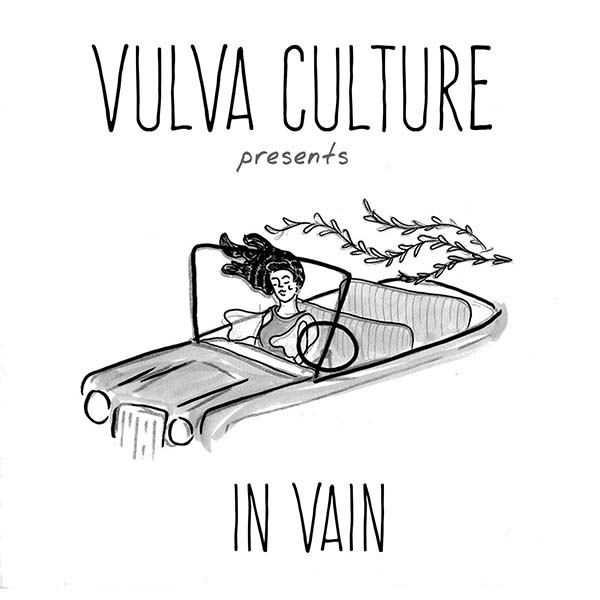 Vulva Culture
In Vain
(Self-Released)
Halifax, NS
From the academically distracted delerium of Caleb John Schriver:
Vulva Culture's In Vain syndicates the eerie, melodic, and anxious sound of Halifax's North End district. Early shoegaze and doo wop jazz meet at the Lynchian Road House in a fly-by-night covert romance.
Reverberating guitar riffs and operatic vocals ring out like rusted springs of old furniture, where reclining rhythms wear on your posture. In Vain is a safe haven for emotional deluge, an incubator of familiar comfort built by somber feelings and propelled by the beauty found in coming to terms with what ails you.
Du délire académiquement distrait de Caleb John Schriver:
(Traduit par le fredonnement anxieux de Mathieu Bédard )
In Vain de Vulva Culture regroupe les sonorités étranges, mélodieuses et anxieuses du quartier North End d'Halifax. Du shoegaze primitif et du jazz doo wop se rencontrent dans un bar routier lynchien, le temps d'une romance illicite et secrète.
Les riffs de guitare réverbérés et les chants lyriques retentissent comme les ressorts rouillés de vieux meubles, dont les rythmes inclinables usent votre posture. In Vain est un abri sécuritaire pour déluge émotionnel, un incubateur de réconfort familier construit en hébergeant des sentiments perturbés, propulsé par la beauté qu'on trouve à accepter ce qui fait mal.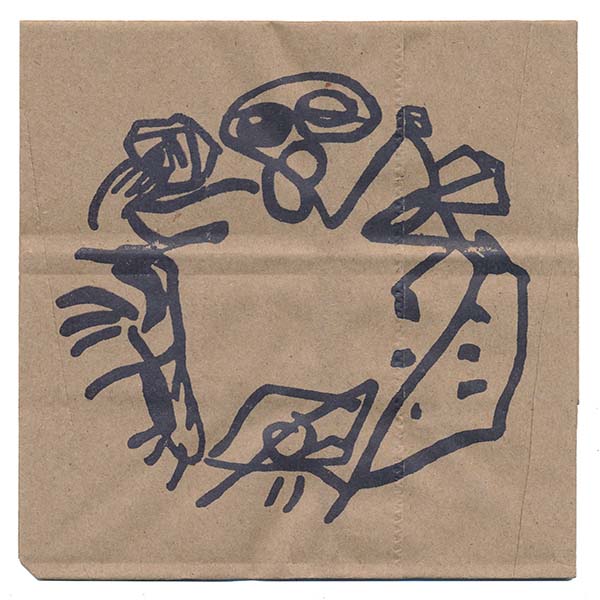 Catbag
Missing Holes
(Self-Released)
Halifax, NS
From the ancient fluids of Magnus Tiesenhausen:
In a dim sub-level zone, a new consciousness arises out of different micro bacteria and algae. It is you and I. Catbag, performing the role of the cauldron-stirrers, remove smoking items from the brine. Everything suddenly seems very immediate, very close. Magic order reveals itself in the discarded piles of relics. M. Wiebe's voice comes to us, a reassurance of human thought in the primordial sludge. We stumble on the path, but stay true to our course. We negotiate with the giant insects and leeches. It's not a safe record, but it's comforting. It's a place to rest in unease, it's a place of acceptance. Fear is familiar. The missing hole is filled by an absence.
Des fluides antiques de Magnus Tiesenhausen:
(Traduit par Julie Mayer)
Dans une zone souterraine dont l'éclairage est tamisé, une nouvelle conscience émerge de différentes micro bactéries et algues. C'est toi et moi. Les membres de Catbag, jouant le rôle de touilleurs de casseroles, enlèvent des choses fumantes de la saumure. Tout semble soudain très immédiat, très proche. Un ordre magique se révèle dans les piles de reliques abandonnées. La voix de Mitchell Wiebe nous parvient, une parole rassurante de pensée humaine dans la boue primordiale. Nous trébuchons sur le chemin, mais restons fidèles à notre trajectoire. Nous négocions avec les insectes géants et les sangsues. L'album n'est pas un disque sûr, mais il est réconfortant. C'est un endroit où l'on se repose dans le malaise, un lieu d'acceptation. La frousse est familière. Le trou manquant est empli d'absence.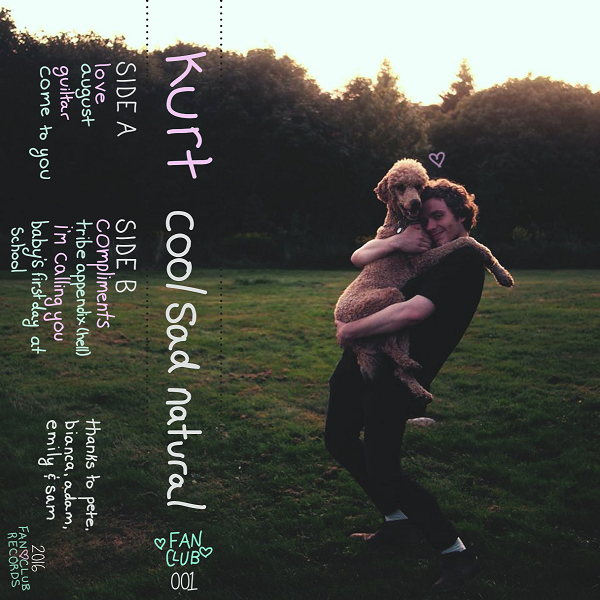 kurt
cool sad natural
Halifax, NS
From the cold shoulder of Katie Jensen:
Items tossed in a hard-shelled suitcase. Voicemails overwritten on glossy brown cassette tape. Damp socks dangling from the railing, heels dripping in quiet splashes. The hall mirror is staging an exclusive viewing of Sadsack Packs Up Things After Breakup, one night only, playing for an audience of precisely no one.
Cardboard boxes are sympathetic storage units, gobbling up smooth-rubbed talismans, creased comics scrawled in blue ballpoint, sweaters threaded with clove cigarette smoke.
A drumbeat taps like gentle pats on the back, or a dog wagging its tail against the hardwood. Tender guitar melodies flutter like a spring breeze, catching the linen skirt of the curtain. The answer couldn't be more obvious, and it couldn't be more miserable.
De l'accueil glacial de Katie Jensen:
(Traduit par Alison McReynolds)
Des objets jetés dans une valise rigide. Des messages vocaux remplacés sur une cassette brune lustrée. Des chaussettes humides pendent sur la rampe, des talons dégoulinent doucement. Le miroir du corridor monte une scène exclusive d'un Personnage Tragique En Train De Faire Ses Valises Après Une Rupture, un soir seulement, pour un public de précisément personne.
Des boites en carton sont des entrepôts sympathiques, engloutissant des talismans lissés, des bandes dessinées gribouillées en stylo bille bleu, des pulls tissés avec de la fumée de cigarette au clou de girofle.
Un tambour bat comme des tapes gentilles dans le dos, ou comme un chien remuant la queue sur un plancher de bois. Des mélodies tendres de guitares flottent comme une brise printanière, saisissant le bas du rideau. La réponse ne peut pas être plus claire et elle ne peut pas être plus misérable.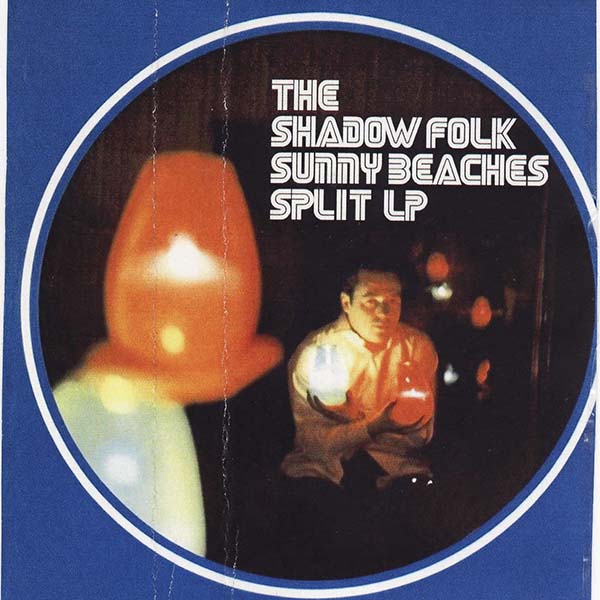 Shadow Folk // Sunny Beaches
Split
Halifax, NS
Des gains capitaux de Gabe Girard:
(Traduit par le chocolat chaud de Julie Mayer)
La Nouvelle-Écosse passe son flambeau de sensibilité pop rock à un autre groupe de mécréants slameurs. Toute la crème de Poncho records figure sur ce split album de The 13th Basement of Hell. Shadow Folk et Sunny Beaches distillent le Kool-Aid, le réduisent, le coupent avec du Tang et se piquent avec. Oseriez-vous en prendre? L'aimeriez-vous?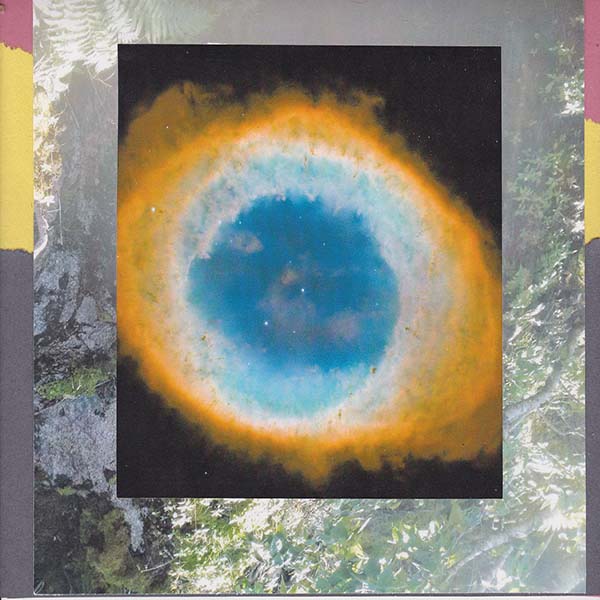 The Original Folk Trio
The Original Folk Trio
(Self Released)
Halifax, NS
From the deep whirrs of Joshua Robinson:
Miasmal free-form jazz from the deep-East of our northernly quilt.
All manner of dirigible sounds carried by lofty winds to the ears of those inclined to dance the dance of whirring vitality.
This is the sonorous embodiment of caring about only that which matters: the sharp pang of saline air, the acknowledgment of the restless spirit, and the gusto required to turn cold months into warm improvisations.
Des profonds vrombissements de Joshua Robinson:
(Traduit par Julie Mayer)
Du jazz libre miasmatique en provenance de l'Est profond de notre courtepointe nordique.
Toutes sortes de sons maniables sont transportés par d'imposants vents aux oreilles de ceux enclins/portés à danser la danse de la vitalité vrombissante.
Voici l'incarnation sonore qui représente le fait de s'occuper seulement de ce qui importe: la pointe acérée de l'air salin, la reconnaissance de l'esprit sans repos et l'entrain nécessaire pour transformer les mois froids en improvisations chaudes.
The Original Folk Trio – All Glory & Praise To Our Reptilian Overlords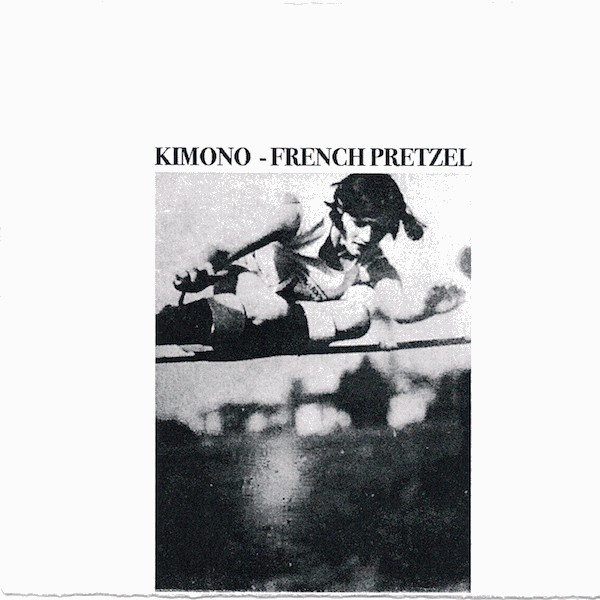 French Pretzel
Kimono
(Self-Released)
Halifax, NS
From the darkroom of Katie Jensen:
A militaristic march into a dark grove of trees, javelin spikes raised into the soft underbelly of clouds. Teeth bared, glinting like nacreous, dripping stalactites throwing diffused ire. Black trees shift like bad photocopies; migrating clusters of inky drops probe into smeared mountains and craggy falls. A metallic whirring tears open the sky, giving the thrumming bass and persistent drum cadence empyrean breathing room. Inside the forest, the mossy soil exhales into the folded hands of the canopy. A creeping mist wanders through spindly trunks, collecting samples that echo and absorb.
Par la chambre noire de Katie Jensen:
(Traduit par la forêt vrombissante d' Émily Traichel)
Un défilé militariste dans un bois sombre, pointes de javelots levées dans le bas-ventre doux de nuages. Les dents dévoilées, scintillantes comme des stalactites ruisselantes et nacrées, lançant de l'ire diffusée. Des arbres noirs se déplacent comme des photocopies ratées; des amas migrants de gouttes obscures sondent des montagnes brouillées et des falaises escarpées. Un bourdonnement métallique déchire le ciel, donnant à la basse vrombissante et à la cadence persistante de la batterie de l'oxygène empyréenne. À l'intérieur de la forêt, le sol moussu expire dans les mains repliées de la canopée. Une brume glissante erre à travers des troncs filiformes, recueillant des échantillons qui résonnent et absorbent.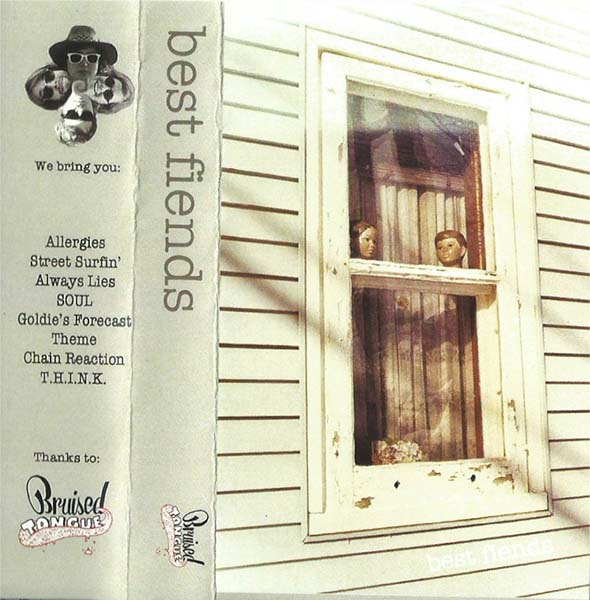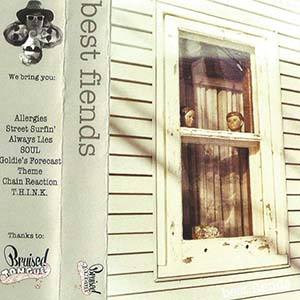 Best Fiends
Best Fiends
Halifax, NS
From the fiendish heart of Laura Stanley:
Beware the heart of Best Fiends. It is not blackened with hate or eroded by bitterness, but it beats in frantic measure; always in bright hues of red and pink. Wrapped in a panoply of anxiety and ardor, it surfs, has SOUL, and is desperate to get outside. But be sure Best Fiends are no villains, these fiends are out for friends.
Du cœur monstrueux de Laura Stanley:
(Traduit par Julie Mayer)
Prenez garde au cœur de Best Fiends. Ce dernier n'est pas noirci de haine ou érodé par l'amertume, mais il bat à un rythme effréné, toujours en teintes vives de rouge et rose. Enveloppé dans une panoplie d'anxiété et d'ardeur, ce cœur surfe, a une âme et veut à tout prix aller dehors. Mais soyez assurés que les Best Fiends ne sont pas méchants, ces monstres sont à la recherche d'amis.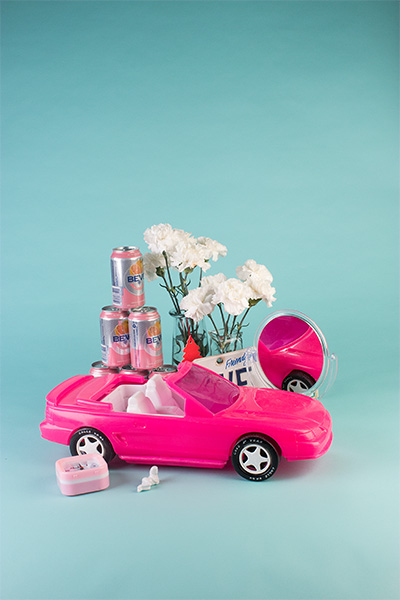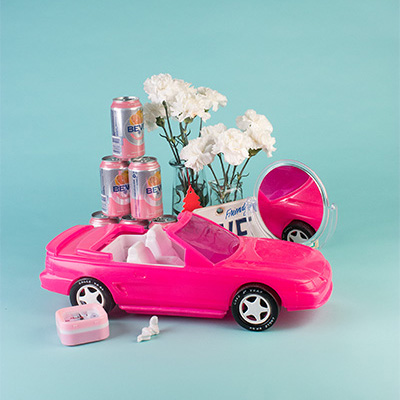 Christina Bosowec
Dodge Spirit
Anna Leonowens Gallery, NSCAD
Halifax, NS // Montréal, QC
From the dry-goods pantry of Sophie Wonfor:
Weird Canada: If you were stranded on an iceberg, would you rather have snacks or a beverage?
Christina Bosowec: Snacks. Doritos and nibs.
A recent addition to Montréal (via Winnipeg and Halifax), Christina Bosowec responds to the unrecognized allure of inanimate objects: revealing something both serene and vibrant. Her first solo show, "Dodge Spirit", materialized in the Anna Leonowens this spring like a memory you didn't know you had (including a heap of donuts for the opening night gallery-goers). An expressly personal but unsentimental examination of her first car, Bosowec describes the show as "a memorial that celebrates the existence of the Dodge Spirit." It embodies not only the spirit of an object, but the spirit of her work. A spirit whose inexplicable beauty will have you transfixed and asking: Why is this fuchsia Barbie car so elegant? How have these cans of grapefruit soda given you the opportunity to pause and contemplate?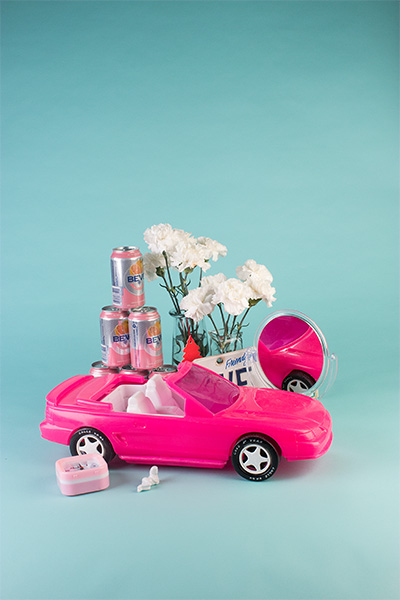 co-credit: Brandon Brookbank
Bosowec tunes into the mysterious power within her chosen objects: "The practice of collecting, selecting and arranging [..] ultimately reflects my orderly nature." This consideration is a constant thread throughout her entire body of work, and the soft materiality of the Scrunchie Body Tube and Sponge Me Up is particularly compelling. There is an urge to experience these works in the real, although the documentation—much of which is through collaboration with friends and fellow artists Brandon Brookbank and Kyle Alden Martens —is nearly as tactile and seductive as a sponge in the hand.

co-credit: Kyle Alden Martens
For Bosowec, the sponge has been much more useful as subject than cleaning tool: "My investigation of objects began with my obsession with the sponge. I began exploring usual and recognizable stacked configurations of sponges and worked towards conceptualizing this obsession by recreating the sponge stacks in alternative materials that resembled the same color palette as the sponges."
credit: Jordan Blackburn
Bosowec quietly asks you to reconsider everyday objects—to consider the meaning we place upon them—calling attention to how this gives objects power: "I feel that the power of an object is defined by the meaning that is placed on the object; this could be determined in the object's physicalness/characteristics, use or sentiment. Dodge Spirit is less about sentiment and more about the physicality of the Dodge and how external objects can come together to commemorate the Dodge and acknowledge its existence. The physicalness of the car attributes to the power that exists in the spirit of the car."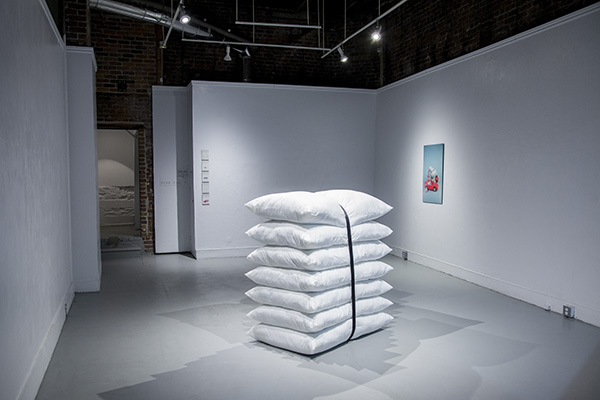 credit: Jordan Blackburn
Par le garde-manger de produits secs de Sophie Wonfor:
(Traduit par la gaufre eucharistique d'Émily Traichel)
Weird Canada: Si vous étiez coincés sur un iceberg, aimeriez-vous mieux avoir des collations ou un breuvage?
Christina Bosowec: Des collations. Des Doritos et des nibs.
Une arrivée récente à Montréal (via Winnipeg et Halifax), Christina Bosowec réagit à l'allure méconnue d'objets inanimés : révélant quelque chose à la fois serein et vivant. Sa première exposition en solo, « Dodge Spirit », s'est matérialisée dans la galerie Anna Leonowens ce printemps comme un souvenir que nous ignorions avoir (y compris un tas de beignes pour les présents à l'ouverture). Une enquête expressément personnelle, mais dépourvue de sentiment sur sa première voiture, Bosowec décrit l'exposition comme « un mémorial qui célèbre l'existence de l'Esprit Dodge. » Elle incarne non seulement l'esprit d'un objet, mais l'esprit de son ouvrage. Un esprit dont la beauté inexplicable vous fascinera et vous vous demanderez : Pourquoi cette voiture Barbie fuchsia est-elle si élégante? Comment ces canettes de soda au pamplemousse vous ont-elles donné la chance de vous arrêter et de contempler?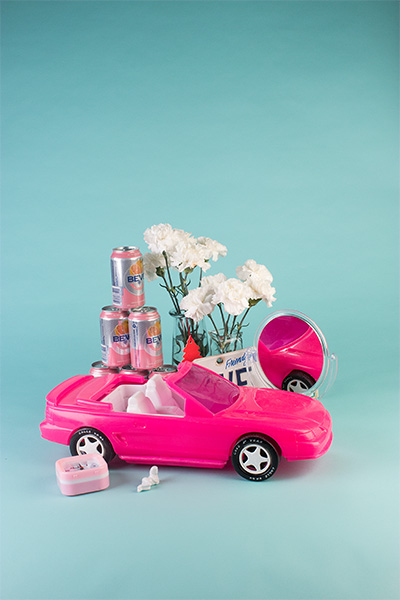 référence secondaire : Brandon Brookbank
Bosowec se rapproche des pouvoirs mystérieux de ses objets choisis: « La pratique de rassembler, de sélectionner et d'arranger [..] en fin de compte reflète ma nature ordonnée. » Cette considération s'agit d'un fil conducteur dans l'ensemble de son œuvre, et la matérialité souple du Scrunchie Body Tube et Sponge Me Up est particulièrement captivante. Il y a un désir ardent de vivre l'expérience de ces œuvres en personne, bien que la documentation—dont la plupart est en collaboration avec des amis et des collègues artistes Brandon Brookbank et Kyle Alden Martens — est presqu'aussi tactile et séduisante qu'une éponge dans la main.
référence secondaire : Kyle Alden Martens
Pour Bosowec, l'éponge a été bien plus utile en tant que sujet qu'en outil de nettoyage : « Mon enquête sur les objets a commencé par mon obsession avec l'éponge. J'ai commencé à explorer des configurations empilées d'éponges usuelles et identifiables et j'ai travaillé vers la conceptualisation de cette obsession en recréant les piles d'éponges dans des matériaux alternatifs qui ressemblaient à la même palette de couleurs que les éponges. »
référence : Jordan Blackburn
Bosowec nous invite discrètement à réexaminer les objets de tous les jours—à considérer la signification que nous leurs assignons—attirant l'attention sur la façon dont cela donne du pouvoir aux objets: « Je crois que le pouvoir d'un objet est défini par la signification qui y est attribuée; ceci pourrait être déterminée par la réalité physique et les caractéristiques d'un objet, par son utilité ou sentiment. Dodge Spirit a moins à voir avec le sentiment, mais plutôt avec la physicalité du Dodge et la façon dont les objets externes peuvent êtres rassemblés pour commémorer le Dodge et reconnaître son existence. La réalité physique de la voiture attribue le pouvoir qui existe dans l'esprit de la voiture. »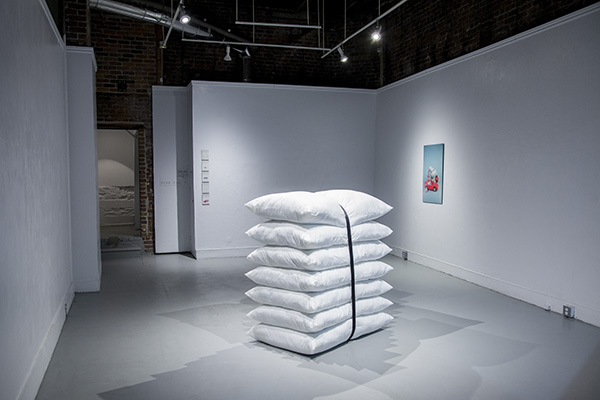 référence : Jordan Blackburn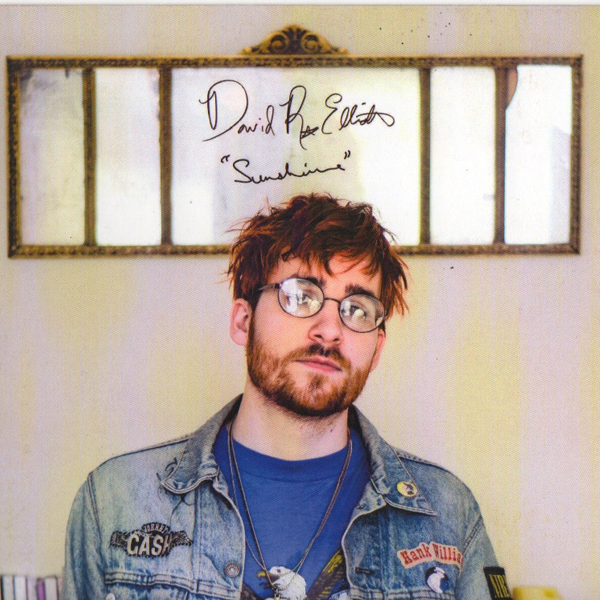 David R. Elliott
Sunshine
(Affordable Art)
Halifax, NS
From the fingernail dirt of Kelly MacNeil:
Like the spring cleaning of a house, windows open to the breeze, birdsong, and smell of new life, David R. Elliott brushes the fog and cobweb from your head. In an active moment, reaching the highest shelf for a good dusting, or sweeping under the bed, something is stretched – whether it be muscle, emotion, or a twist of the face in a sly half-smile. There is a slice of catharsis delivered, and later a well deserved nap in a ray of sun.
De la saleté sous les ongles de Kelly MacNeil:
(Traduit par Aliké Harel)
Comme le ménage de printemps d'une maison, les fenêtres s'ouvrent et laissent entrer la brise, le chant des oiseaux et l'odeur d'une vie nouvelle, David R. Elliott balaie le brouillard et les fils d'araignée de la tête. Dans un regain d'énergie, on atteint les tablettes du haut pour un époussetage rigoureux ou le coup de balai sous le lit, à s'en esquinter, un muscle, une émotion ou le visage contracté en un demi-sourire narquois. Il vous procurera une tasse d'effusion émotionnelle, puis un répit bien mérité sous les rayons du soleil.
David R. Elliott – Believing In Iron
---