Tag: halifax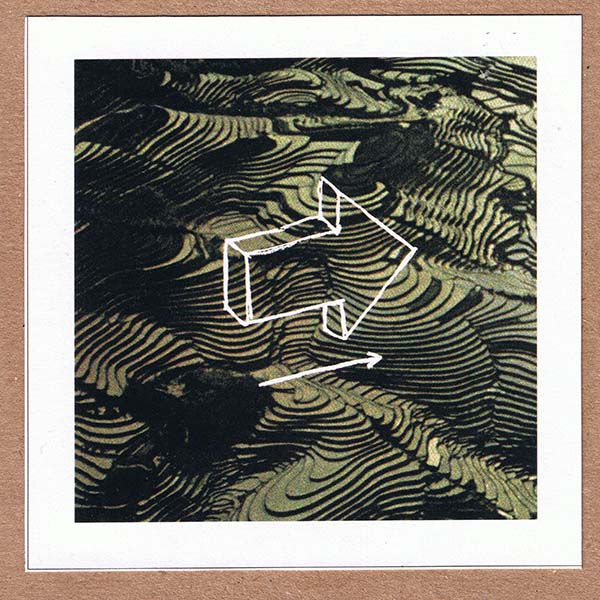 Mauno
Rough Master
(Self Released)
Halifax, NS
From the symphonic sear of Benjamin Anderson:
The stake blazes alight. All around voices like blacksmiths' strikes sing and smoulder on. Cries of "witchcraft" untangle themselves from the din. Bloodthirst glints like an oil slick across irises. The flames are licking your feet, the sear is symphonic; it feels of soaring strings. All for conjuring up tones that shape-shift and maneuver in and out of the ear like a salt water tide gurgling through a rusted pipe. Night is a muscle; you burn in the flex of it.
Du brûlement symphonique de Benjamin Anderson:
(Traduit par Louis-Félix de Chevigny, qui scande avec la foule enflammée)
Le bûcher s'enflamme. Autour de lui, tel un forgeron qui fait chanter son enclume, fusent des voix. Des accusations de «sorcellerie» jaillissent du tumulte. Des yeux qui pétillent d'une lueur assoiffée de sang, telle une nappe de fioul qui s'étend sur leurs iris. Les flammes te lèchent les pieds, leur brûlure est symphonique; tel des cordes en délire. Tout cela évoque des tons qui se métamorphosent et manœuvrent le canal auditif telle une marée d'eau salée qui gargouille dans un tuyau rouillé. Tu brûles dans le fléchissement du muscle de la nuit.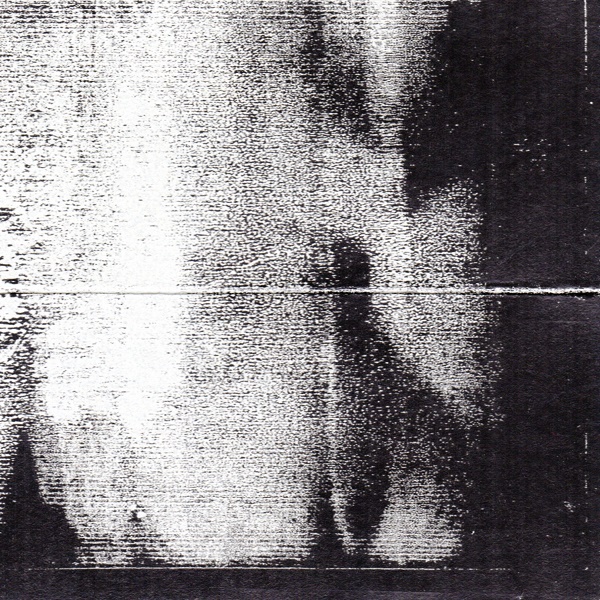 Moss Harvest
Moments Of Inertia
Halifax, NS
From the relentless density of Mark Gillis:
Driving along the coastline, an opaque and impenetrable fog wraps you inside a hazy cloak. Once tender waves crash precipitously on the shore, overflowing with impatience and animosity. The lines on the pavement dissolve into nothing. Trapped, with your senses smothered by the relentless density. There is no option but to push forward, into the isolation, into seclusion, hoping to see a sign of light, but the fog never breaks. You're stuck here forever.
De la densité implacable de Mark Gillis:
(Traduit par Wanying Zhang)
Pendant qu'on conduit le long du littoral, un brouillard obscur et impénétrable t'enveloppe dans un voile flou. Une fois les vagues douces s'écrasent à la hâte sur la rive, qui déborde d'impatience et d'animosité. Les lignes sur la chaussée s'évanouissent. Piégé, avec vos sens étouffés par la densité implacable. Il n'y pas de choix sauf d'avancer, dans l'isolement, dans la solitude, en espérant apercevoir un signe de la lumière, mais le brouillard ne se dissipe jamais. Tu es coincé ici pour toujours.
Moss Harvest – Dusk, Shrouded In Fog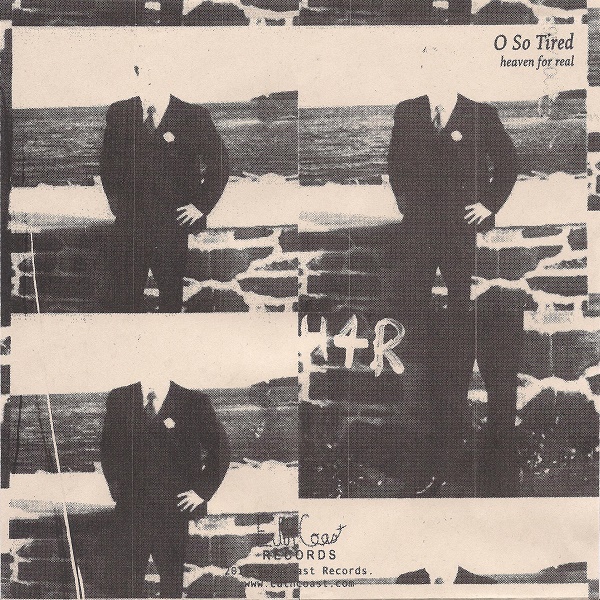 Heaven For Real // Homebody
Split
Halifax, NS
From the gnawed appendages of Piper Curtis:
Tired and roadworn, Heaven For Real trudge along an open roadway, dusty and without an end in sight. Directionless and meandering. Sunrises melt into sunsets, the passing of each day constant and unrelenting. They shed their skins, feet dragging, trying to find something, or some place, destination unknown. Their loss is palpable, yet there is no yearning, only an exhausted search.
Something comes into view and the pace quickens. They break into a run, only to be faced again with loss as it fades: a mirage.
The road continues.
Des appendices rongés de Piper Curtis:
(Traduit par les entrailles ravagées de Marie-Pier Chevrier)
Fatigués de toujours rouler, Heaven For Real se traînent le long des kilomètres de route, poussiéreux et à perte de vue, en errance dans les méandres. Aurores qui se fondent en crépuscules, le cours des jours et sa constance impitoyable. Ils changent de peau, traînant des pieds en quête d'un quelque chose, d'un quelque part inconnu. Leur perte est palpable, mais aucun désir en vue, rien d'autre que cette quête épuisée.
Quelque chose à l'horizon, le pas s'accélère. Ils commencent à peine à courir que la vision se perd déjà. Mirage…
Et la route continue.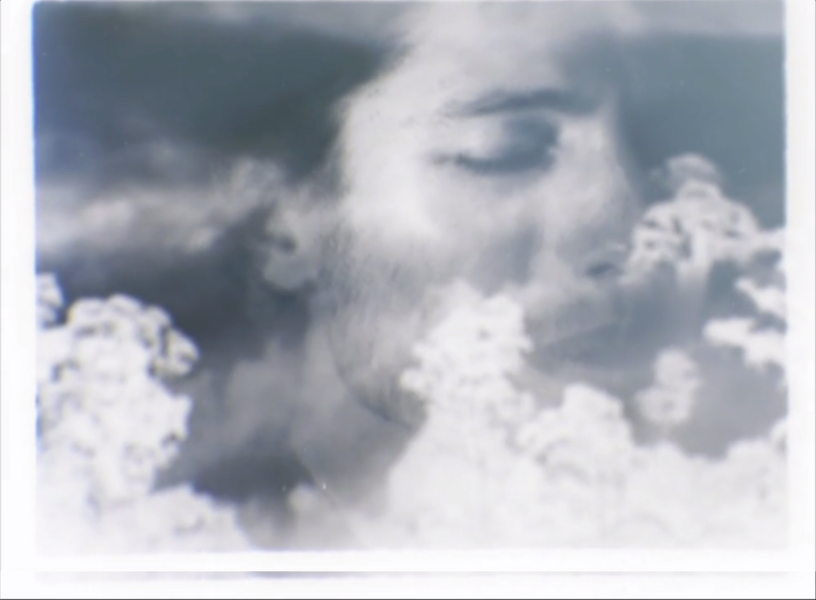 Robert Loveless and the Loveland Band
Go Beyond
(dir. Erin McDonald)
Halifax, NS
From the ebb of Brennan McCracken:
"Go beyond" urges Robert Loveless. Go beyond— permission given to feel, to get lost in Erin McDonald's doubly-exposed reels, to let yourself move a little in this band's glorious ebb and flow. Go beyond— a willing to do something, make something, fill up the time while it's here. Go beyond— an invitation to pass through the fog toward dawn.
Du flux et reflux de Brennan McCracken:
(Traduit par la double exposition de Virginie Langlois)
"Go beyond", aller au-delà : c'est ce que Robert Loveless nous exhorte à faire. Aller au-delà, comme une autorisation qui nous serait donnée de ressentir, de se perdre dans les bandes de films doublements exposées d'Erin McDonald, de se laisser dériver au rythme du flux et du reflux de ce groupe. Aller au-delà, comme une volonté de faire quelque chose, d'occuper son temps pendant que c'est encore possible. Aller au-delà, comme une invitation à traverser le brouillard pour atteindre l'aube.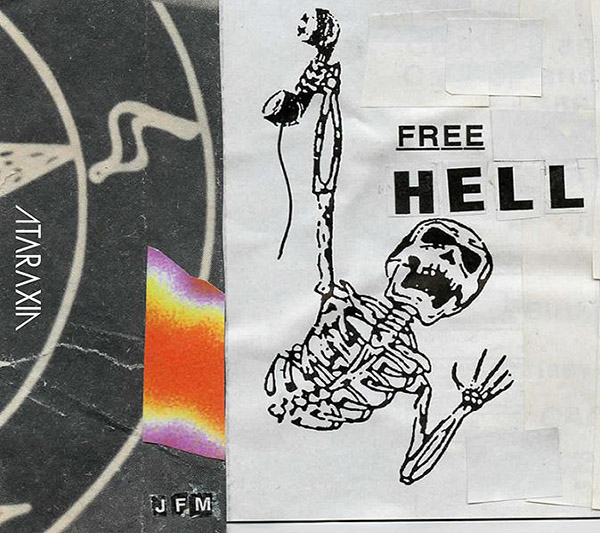 From the dark park head throb of Trevor Angst:
Six decades of Marvin Berry's static activity leaves his skeletal remains in a state of statue. Run a time lapse and watch his hands ossify into a debilitating age of contractured claws to bind an eternal grip around his handset. Pry the landline from his cold dead hands and listen to the receiver closely. Don't mistake it for a dial tone. Jesse Frank Matthews will take you on a journey of a sample-rich miscellany titled Free Hell. Start your descent into this segueing sound collage by dancing to the familiar realms of industrial electro body with a hydraulic lift backdrop. Pan into reverse truncated vocals over a stovetop boil melting BPM breakbeat and carry onward.
De la pulsation de tête au parc sombre de Trevor Angst:
(Traduit par la tempête de cheveux bleu et vert de Mackenzie Smedmor)
Les six décennies d'activité statique de Marvin Berry cèdent ses ossements dans l'état d'une statue. Au fil d'un laps de temps, observez ses mains scléroser en une ère débilitante de griffes contracturées qui serre éternellement dans sa poignée son téléphone. Forcez la téléphonie fixe de ses mains froides mortes et écoutez attentivement le récepteur. Ne le trompez pas pour une tonalité de numérotation. Jesse Frank Matthews vous emmènera en voyage à travers un mélange de prélèvement riche intitulé Free Hell. Débutez votre descente dans ce collage sonore incessant avec une danse au royaume du corps électro industriel devant un fond d'ascenseur hydraulique . Faites un panoramique sur les chants tronqués inversés au-dessus d'une cuisinière aux gros bouillons qui fait fondre les battements par minute du breakbeat et continue vers l'avant.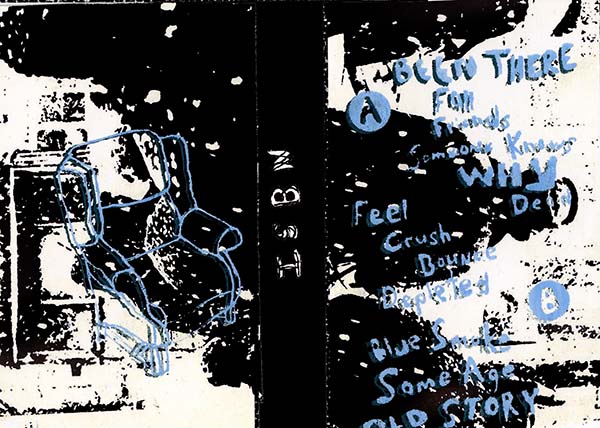 ISBN
Grimmed Out
(Self Released)
Halifax, NS
From the mild surprise of Ezra Lipton:
The new 14-song cassette from ISBN is complete with their catchy-balanced-blended sound. Their balance lies in the punchy bass and responsive drums that form the melody, and construct a foundation for the scratchy exploratory twangings of Dave Burns' guitar which fills in the rest of the sound spectrum. The existential lyrics of Luke Langille are clean and clear. Songs such as "Feel" contain honest, depressive lyrics, but when matched with melody, they create an uplifting, foot-stomping tune that will hurl itself into your memory vaults. Building and maintaining, stopping, and reapplying ensue through their audible expositions, developing a compelling 33 minute release.
De la surprise quelque peu surprenante d'Ezra Lipton:
(Traduit par l'expression légèrement stupéfaite de Louis-Félix Pellerin de Chevigny)
La nouvelle cassette de 14 morceaux d'ISBN s'harmonise avec leur musique entrainante et mélangée, mais équilibrée. Cet équilibre se trouve dans la mélodie formée par une basse dynamique et une batterie réactive; les fondements pour le grattage exploratoire de la guitare de Dave Burns, qui remplit le reste du spectre sonore. Les paroles existentielles de Luke Langille sont nettes et précises. Des morceaux comme « Feel » contiennent des paroles honnêtes et déprimantes qui, une fois couplées à la mélodie, garrochent dans la voûte de tes souvenirs une chanson inspirante qui te fera taper du pied. Construction, poursuite, arrêt et reprise naissent de ces expositions sonores, produisant un album captivant de 33 minutes.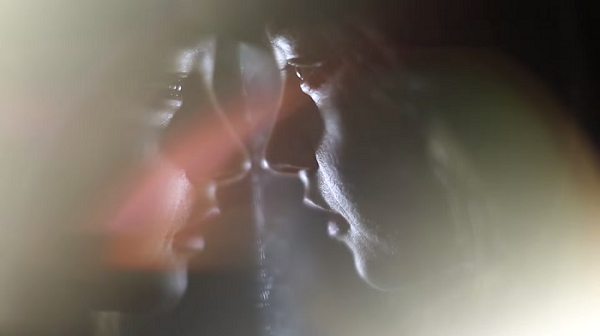 Hey Mother Death
Highway
Halifax, NS
From the cramped headspace of Brennan McCracken:
Like pressing yourself up against the window —is that what it appears to be?—rubbing away each breath and looking, searching for meaning just beyond. Director JF Julian crafts something akin to a solar system; clips circle in and out, orbiting a central notion too bright to fully percieve. As in orbit, there is no escape. There are only corners that the light reaches and corners it does not.
Du racoin crânien de Brennan McCracken:
(Par les idées en vrille d' Aliké Harel)
Comme on se presse à la fenêtre —est-ce bien ce qu'il semble se passer?— échappant chaque respire et regardant au loin à la recherche d'un sens, le réalisateur JF Julian fabrique quelque chose non sans ressemblance au système solaire; les clips orbitent en révolution autour d'une notion centrale, trop éblouissante pour la saisir tout entier. Comme en orbite, il n'y a pas d'échappatoire. Seuls restent les coins baignés de lumière et ceux exempts de lumière.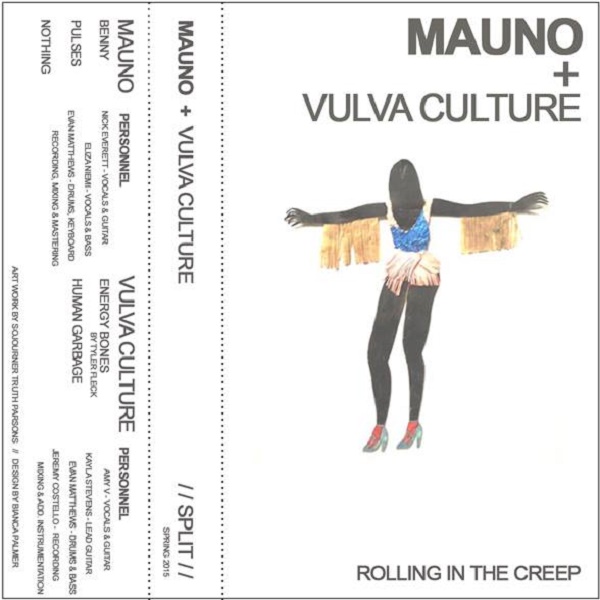 Mauno // Vulva Culture
SPLIT TAPE
(Self-Released)
Halifax , NS
From the rusted car of Laura Stanley:
Buzzy Halifax bands Mauno and Vulva Culture are worth the din. Their SPLIT TAPE of unromantic pop tunes are meant to drip from the exact places they were crafted in; rusted cars, mouldy garages, and musty basements. Mauno's mistakes make them move while Vulva Culture choose to stew in them. The affable bass in Mauno's "Nothing" and Vulva Culture's satisfyingly sad sack "Human Garbage" show that both bands have sat in the sun long enough to start being sweet.
De la bagnole rouillée de Laura Stanley:
(Traduit à grands coups de klaxon par Julie Mayer)
Les vibrants groupes d'Halifax, Mauno et Vulva Culture, en valent le boucan. Leur SPLIT TAPE est constitué de chansons pop peu romantiques censées dégoutter à même les lieux où on les a confectionnées : les bagnoles rouillées, les garages moisis et les sous-sols qui sentent le renfermé. Les erreurs de Mauno les fait avancer alors que Vulva Culture choisit de se complaire en elles. « Nothing » de Mauno et « Human Garbage » (d'une dolence satisfaisante) de Vulva Culture, porteuses d'une basse affable, montrent que les deux groupes se sont assis au soleil assez longtemps pour commencer à être doux à l'oreille.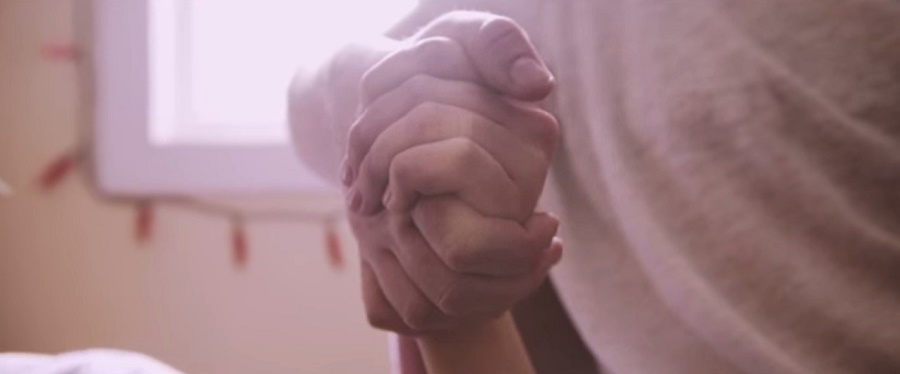 Vulva Culture
Human Garbage
Halifax, NS
From the charity face-painting table of Walker MacDonald:
Sweat beads on your brow almost as heavy as it collects in the creases of your shirt as your throat clenches and loses all moisture. You don't cut class. You never get invited to these. You shouldn't be here, just leave while you can. The stick 'n poke needle and week old liquor is passed in the circle, nearing between glimpses of an illuminated screen – a ploy to keep you otherwise invested. 6 notifications and 8 text messages. All from mom. The relaxed, flowing notes from a pawn shop acoustic float through the room on the back of harmonious voices. Maybe you could stand to stay a while.
Du table de bienfaisance de maquillage de Walker MacDonald:
(Traduit par est-ce qu'il faut que j'écrire qqch ici?)
Ton front sue à grosses gouttes, presque aussi lourdes que celles accumulées dans les plis de ta chemise. Ta gorge se serre en perdant toute hydratation. Tu ne manques jamais de cours, ne reçois jamais ce genre d'invitation. Tu ne devrais pas être ici. Pars alors qu'il est encore temps. L'aiguille de tatouage artisanal et l'alcool circulent autour du cercle, leur approche momentanément interrompue par des flashs d'écran lumineux — un complot pour détourner ton attention. 6 notifications et 8 SMS, tous de ta mère. Une musique détenue volette depuis une boutique de prêteur sur gages en chevauchant des voix harmonieuses. Finalement, tu pourrais peut-être rester un peu plus longtemps…
---