Tag: geyser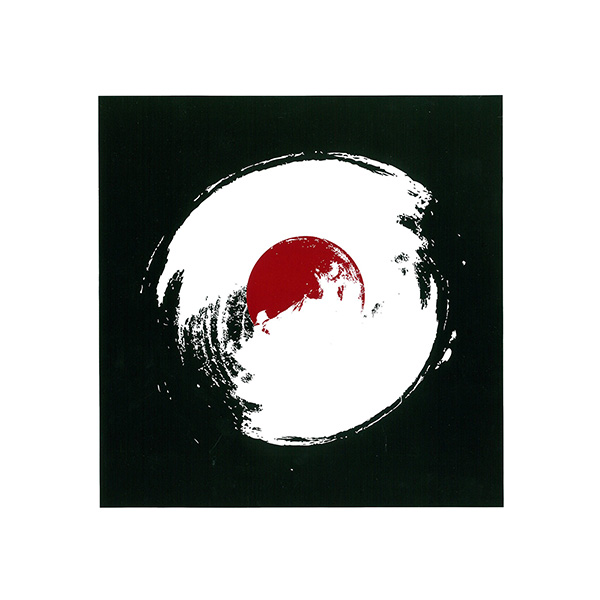 Sudbury's Geyser are soaked in as much whiskey and youth as distortion and haze, guitars buzzing and basses swirling before kicking in the door to sharp hooks and unruly vocals.
Geyser
Geyser EP
Sudbury, ON
From the rivers and skies of Brendan Lehman:
First in the catalog of Sudbury DIY imprint Radiclaw Records, the fuzz-tastic three-piece Geyser rock with an energy rarely seen. Soaked in as much whiskey and youth as distortion and haze, guitars buzz and basses swirl before kicking in the door to sharp hooks and unruly vocals: an homage to a bygone decade. Cold nights power gritty anthems, indignant to their backdrops, longing for the next chance to put the top down, throw the map away, and just ride.
Des cieux et des rivières de Brendan Lehman:
(Traduit par Jessica Grenier)
D'abord aperçu dans le catalogue DIY de Radiclaw Records (de Sudbury), le fuzz-tastique groupe tripartite Geyser rock avec une énergie rarement vue. Baignant autant dans le whiskey et la jeunesse que dans une distorsion brumeuse, les guitares bourdonnent et les basses tourbillonnent avant de transpercer la porte à coup de crochets et de voix désordonnées : un hommage à une décennie révolue. Des hymnes brutaux aux nuits froides, s'insurgeant de leurs paysages dans l'attente brûlante du prochain saut dans la décapotable pour jeter la carte et rouler droit devant.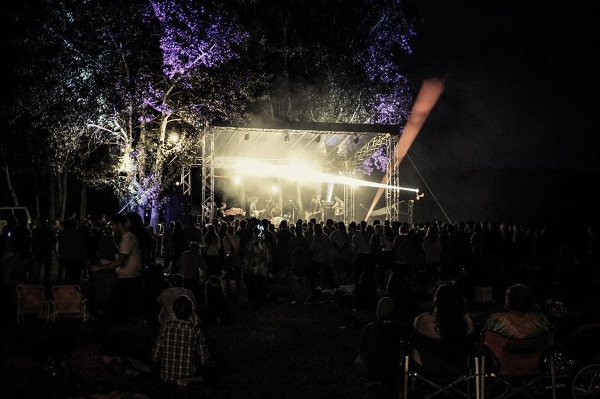 River & Sky
July 18-20, 2014
Field, ON
From the wild blue yonder of Preacher Katie:
"Thou shalt not do" was never whispered amongst the gathering of animals, children, artists, vendors and audience members in the forest of Field, Ontario at the River & Sky Festival. The freedom of expression and civil disobedience was an undercurrent that lingered through the small community atmosphere; this free rein resulted in a mannerly Temporary Autonomous Zone that stonewalled typical structures of control at festivals. No one was harmed, no one was a weirdo, no one OD'd, and an aggressive security guard waving his finger at you had nothing to do with this.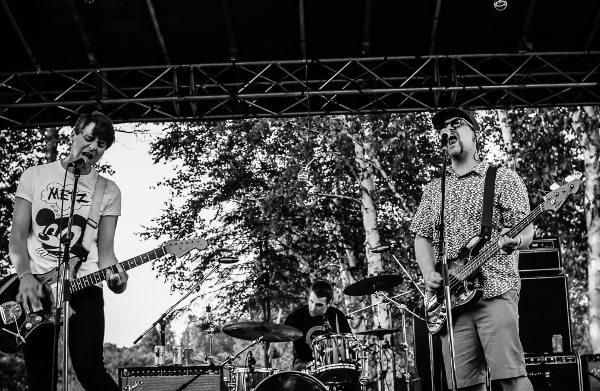 "I've never poured so much beer on my head as I did at this festival. I also discovered I can fit a 12-pack of beer in my jean jacket." – Neil Bednis (Geyser)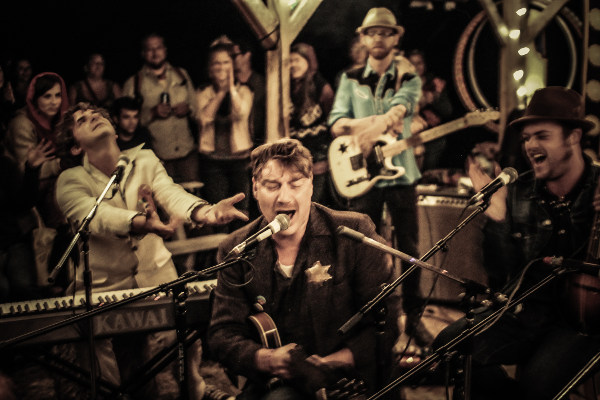 "I loved playing on a beach with the sand under my feet. I liked the idea of a 360 degree stage." – Charlie Glasspool (The Silver Hearts)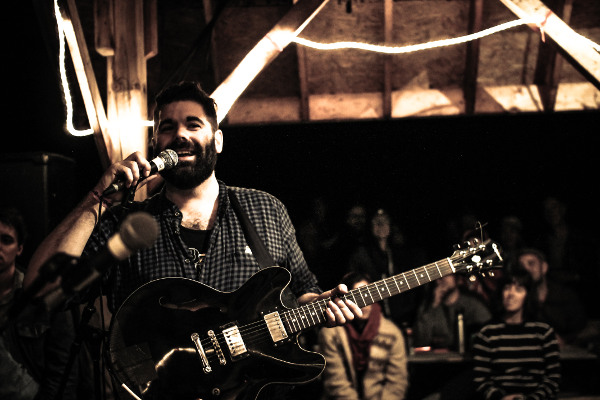 "The Ketamines had an amazing time playing on the beach all night long. We still have sand in our gear, which is a nice reminder that not every show is terrible." – Paul Lawton (The Ketamines)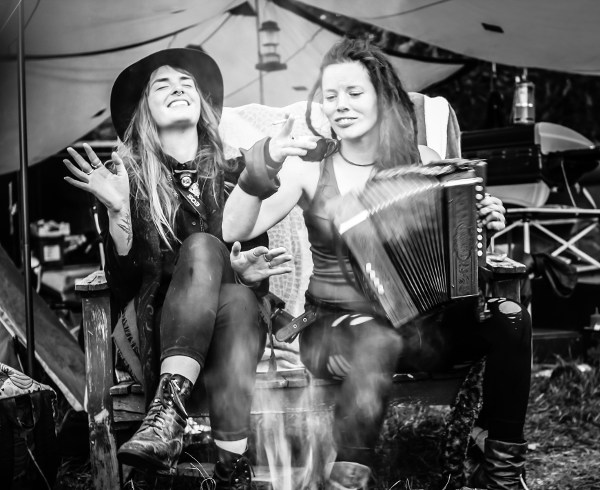 "Any festival where paddle boats are free, dogs are lingering everywhere, and I feel like I am in my own backyard is OK in my Jack Daniels drink." – Jalene Plamondon (Volunteer)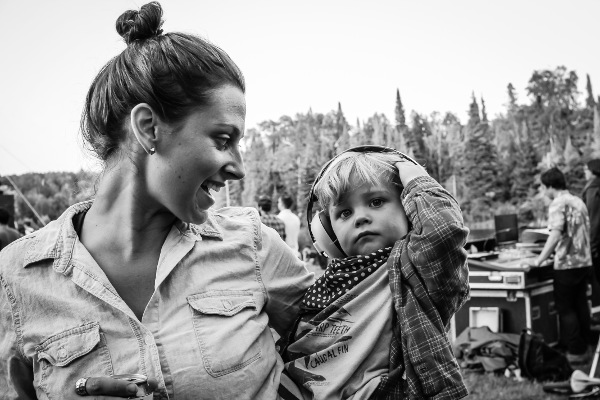 "I love the community feel of the festival, and how family-friendly it is. It is amazing now to see my little one becoming part of that community too." – Jessica Nadel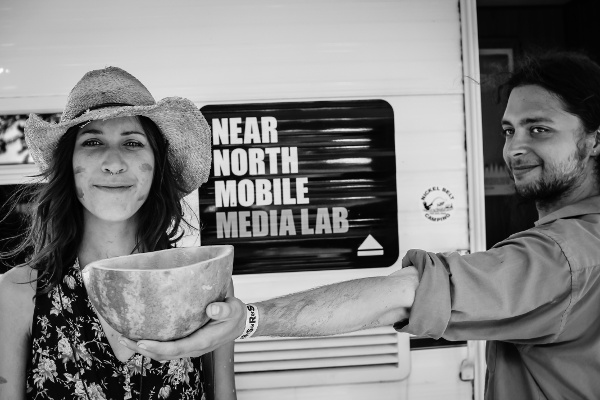 "The Mobile Media Lab embodies everything that River & Sky does – freedom, openness, and capturing natural experiences. That's what it's all about, right? Giving people a chance to get themselves out there and explore." – Brendan Lehman
Par les grands espaces célestes de Preacher Katie:
(Traduit par Nadine Tkatchevskaia)
« Tu ne feras point » n'a jamais été murmuré parmi le rassemblement d'animaux, d'enfants, d'artistes, de vendeurs et de membres du public dans la forêt de Field, Ontario au Festival River & Sky. La liberté d'expression et la désobéissance civile étaient des thèmes communs qui sont restés dans l'ambiance de petite communauté. Ce climat s'est réalisé dans la création d'une zone autonome temporaire qui a déchiré, dans le style des émeutes de Stonewall les structures de contrôle typiques des festivals. Personne n'a été blessé, personne n'était bizarre, personne n'a fait une overdose, et le gardien de sécurité qui pointait les gens du doigt n'y a été pour rien.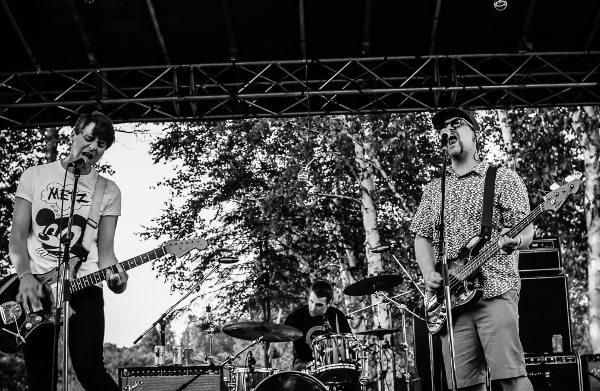 « Je n'ai jamais versé autant de bière sur ma tête qu'à ce festival. J'ai aussi découvert que je peux mettre douze bières dans ma veste en jean. » – Neil Bednis (Geyser)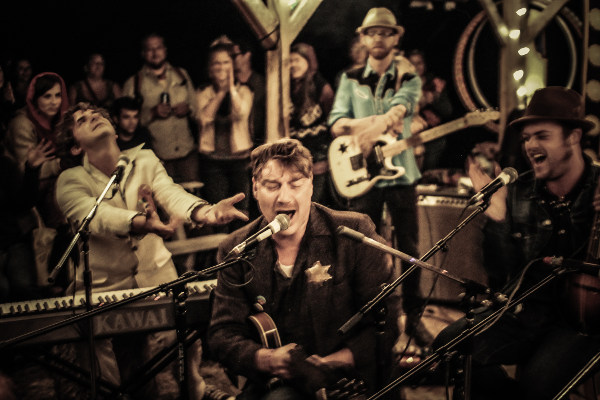 « J'ai adoré jouer sur la plage avec le sable sous mes pieds. J'ai aimé l'idée d'une scène à 360 degrés. » – Charlie Glasspool (The Silver Hearts)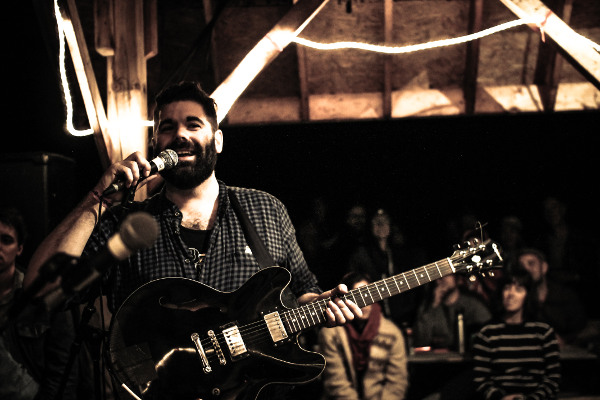 « The Ketamines se sont bien amusés à jouer sur la plage toute la nuit. Nous avons encore du sable dans nos instruments – un bon rappel que tous les shows ne sont pas aussi terribles. » – Paul Lawton (The Ketamines)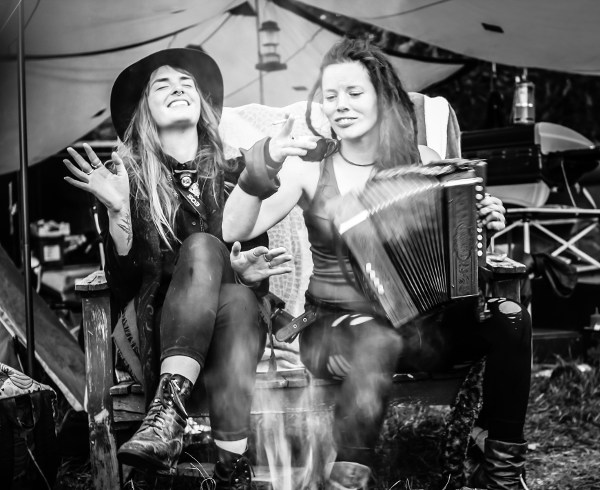 « Lorsqu'à un festival, il y a des pédalos gratuits, des chiens partout et que je me sens comme dans ma cour arrière, c'est bien dans ma boisson Jack Daniels. » – Jalene Plamondon (Bénévole)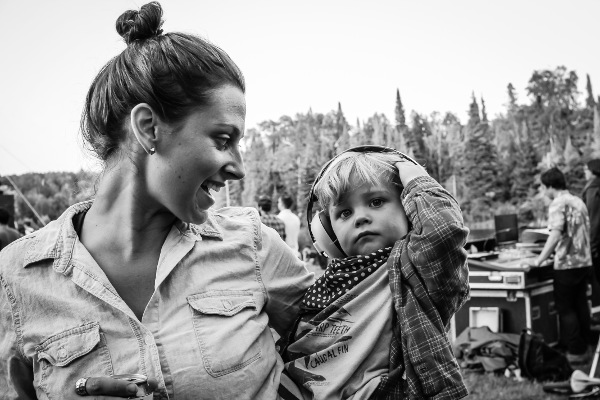 « J'aime le fait que le festival est comme une communauté et qu'il est accessible aux familles. Il est extraordinaire de voir que mon enfant fait désormais partie de cette communauté aussi. » – Jessica Nadel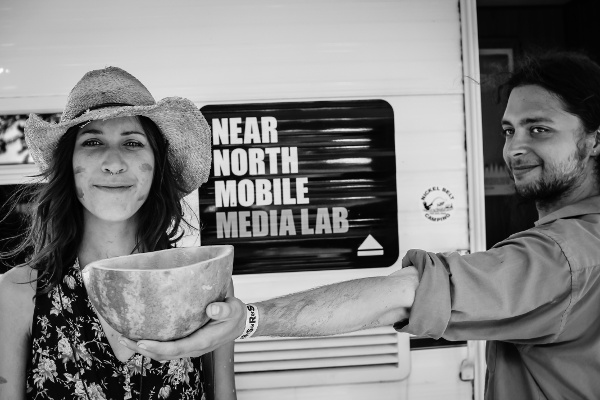 « The Mobile Media Lab illustre tout ce qui fait River & Sky : la liberté, l'ouverture, les expériences naturelles. C'est de ça dont il s'agit, non? Donner aux gens la chance de s'y retrouver et d'explorer. » – Brendan Lehman
---