Tag: garage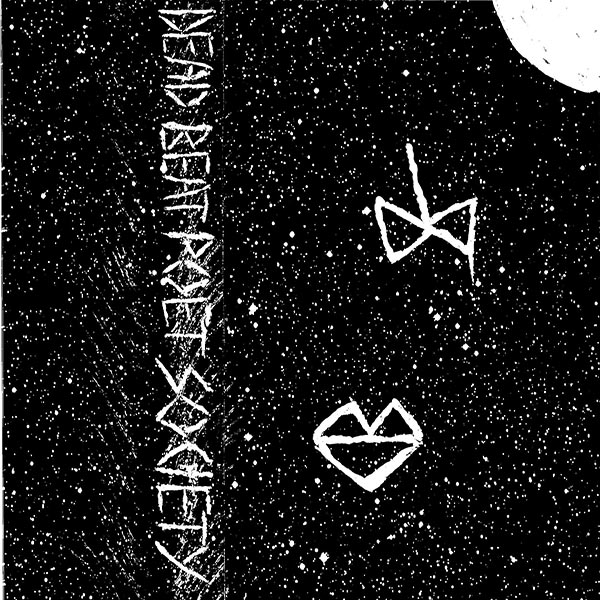 Dead Beat Poet Society
Deimos
(Self-Released)
Montréal, QC
From the gnarled heartbeat of Justin Crowe:
Far from dead and on the beat, these mysterious souls wail from beyond, rocking into the sun and then crawling back into the shadows. A vision of tiptoeing through a darkened house while a secret performance is happening in the next room; sensing a hidden beauty. Spider-like guitar affectionately weaving through words of devotion that are not afraid of dipping toes into colder water. Avoiding the total dark, these songs could easily be heard under brighter skies, behind the garage, eyes focused on the ones you love.
Des battements coeur noueux de Justin Crowe:
(Les lamentations de l'au-delà d'Odile Leclerc)
Loin d'être mortes et sur la touche, ces âmes mystérieuses se lamentent de l'au-delà, se bercent au soleil avant de ramper pour retrouver les ombres. L'impression d'être en train de marcher sur la pointe des pieds dans une maison sombre pendant qu'une performance secrète a lieu dans la pièce d'à-côté; la sensation d'une beauté cachée. Telle une araignée, une guitare tisse affectueusement avec des mots de dévouement qui n'ont pas peur de se tremper les orteils dans des eaux plus froides. Évitant la noirceur totale, ces chansons pourraient facilement être entendues sous des ciels plus clairs, derrière le garage, les yeux fixés sur ceux qu'on aime.
Dead Beat Poet Society – Fly Fly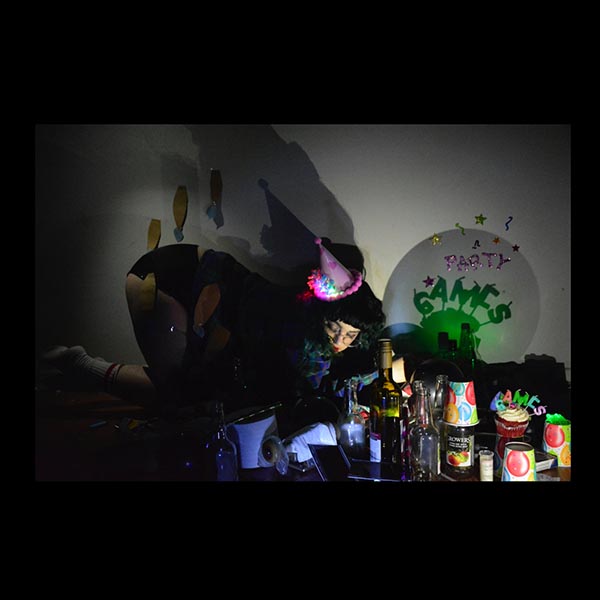 Caity Fisher
Party Games
(Self-Released)
Edmonton, AB
From the empty red cup of Laura Stanley:
There's a stain in the carpet, a drink in your hand, and out of someone's crappy computer speakers Caity Fisher plays her Party Games. Her pop has enough power to rise above the din of the drunken party goers; her fuzzy licks match the fuzz on your tongue. As Fisher croons about feeling good, you drink more and the room begins to spin. She convinces you to dance. At first you're alone but then others join in. You lock eyes with someone on the other side of the room…
The party ends and you don't go home alone. A cruel hangover, puke, and a stranger greet you in the morning, but the next round of Party Games is not too far away.
De la coupe rouge vide de Laura Stanley:
(Le lendemain de veille cruel d'Odile Leclerc)
Il y a une tache sur le tapis, un verre dans ta main et venant des haut-parleurs merdiques de l'ordinateur de quelqu'un, Caity Fisher joue sa Party Games. Sa pop a assez de puissance pour s'élever au-dessus des gens saouls qui font la fête, ses rythmes flous correspondent au duvet sur ta langue. Alors que Fisher roucoule à propos du fait qu'elle se sent bien, tu continues à boire et la pièce commence à tourner. Elle te convainc de danser. Au début, tu es seul, mais ensuite d'autres te rejoignent. Tu croises le regard de quelqu'un à l'autre bout de la pièce… La fête se termine fin et tu ne rentres pas seul chez toi. Un lendemain de veille cruel, de la vomissure et un étranger t'accueillent au matin, mais la prochaine partie de Party Games n'est pas trop loin.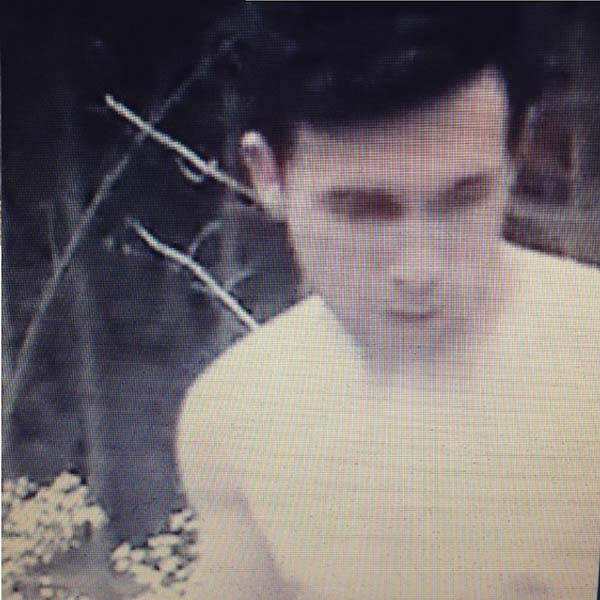 Alex Curtis
Sheer Curtain
(Self-Released)
La Ronge, SK
From the stop-start -isms of Joshua Robinson:
Icy wind and the whir of a stop-start motor on a frozen driveway. Broken is the one whose overtures are those of semi-northernly frigidity; intoned voices commixed to the point of spililng through the frosted windows of a basement too cold to keep itself warm. The yearning is obvious; spoken even. Pale blue eyes and the reckoning of humanity, fragile while loosening itself from the drapery of iconoclastic figures of the past. To breathe while sleeping is a gift, given that nihilism is the sad voyeur whose eyes frost the warm heart in the early dark of a prairie morning.
Des tressaillements de Joshua Robinson:
(Traduit par les yeux ni bleus ni pâles de Maya Keshav)
Le vent glacial et le ronronnement intermittent d'un moteur sur une allée gelée. Brisé est celui dont les ouvertures sont d'une frigidité quelque peu nordique, les voix qui s'élèvent se métissent jusqu'à ce qu'elles se renversent par les fenêtres givrées d'un sous-sol trop froid pour se garder au chaud. Le souhait est clair; même prononcé à voix haute. Les yeux bleus pâles et le jugement de l'humanité, fragile tout en se dénouant de la draperie des personnages iconoclastes du passé. Respirer en dormant, c'est un don, étant donné que le nihilisme est le voyeur triste, duquel les yeux gèlent le cœur chaud dans le noir de la prairie tôt le matin.
Alex Curtis – I Was A Bad Person Blues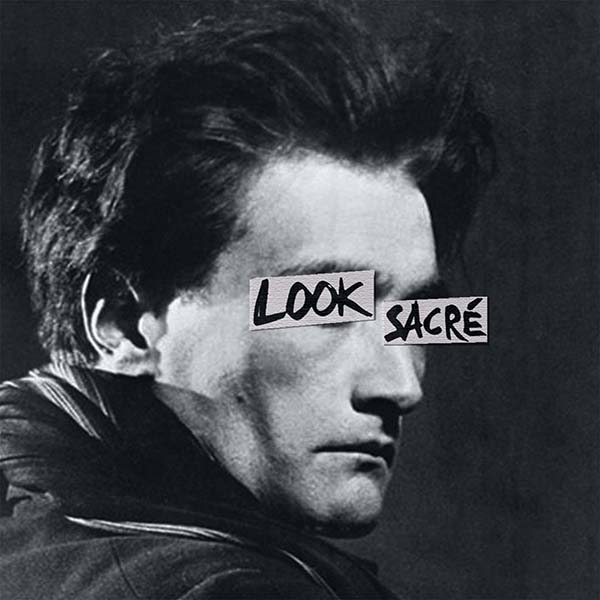 Look Sacré
Nécromensonge
(Self-Released)
Montréal, QC
From the merry-go-round of the feet of Mathieu Bédard:
(Translated by the the warped gravity of Maya Keshav)
If it sounds "like a ton of bricks", how do you dance to it? With a sledgehammer? Post-punk rhythms waltz in Nécromensonges, and send us to the floor with every new turn of the grid. It's like a merry-go-round playing with gravity: it pushes you to the ground, then up in the air you become all light, your head empty of blood. It's there that the poetry of Look Sacré consumes itself (the blood has returned to your feet); you feel your way along between the corpses and the loose soil, full of images which you touch without eyes. Bring your hippest phantoms…
Du manège de pieds de Mathieu Bédard:
Si ça sonne « comme une tonne de briques », ça se danse comment? Avec une massue? Les rythmes post-punk valsent dans Nécromensonges, et nous renvoient au plancher à chaque nouveau tour de quadrille. C'est comme un manège jouant avec la gravité : ça t'appuie au sol, puis tu deviens tout léger dans les airs, la tête vide de sang. C'est là que la poésie de Look Sacré se consomme (le sang est rendu dans les pieds); on erre à tâtons entre les morts et la terre meuble, plein d'images qu'on touche sans les yeux. Amenez vos fantômes les plus hip…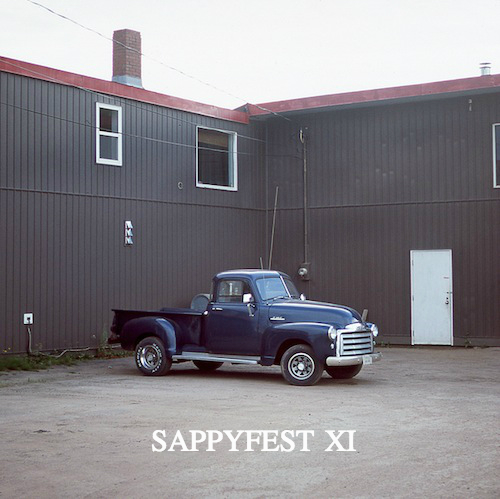 Photo by: Corey J. Isenor
Sappyfest XI

July 29th – 31st, 2016

Various Artists
Sackville NB
Des vagabondages nébuleux de Teddie Brock:
(Traduit par le désastre au chocolat de Maya Keshav)
Tu passes un autre été léthargique mis de côté dans les Maritimes? Secoue cette stupeur confortable en se promenant au cœur sentimental de Sackville au N.-B. cette fin de semaine, et savoure la lueur fluorescente d'un food truck fish-and-chips. Après, suscite ta propre recette du désastre avec Cupcake Ductape, Chocolat, Nancy Pants, et encore plus de petits plaisir saigres-doux faits-maison. Il n'y a nulle part ailleurs que nulle part.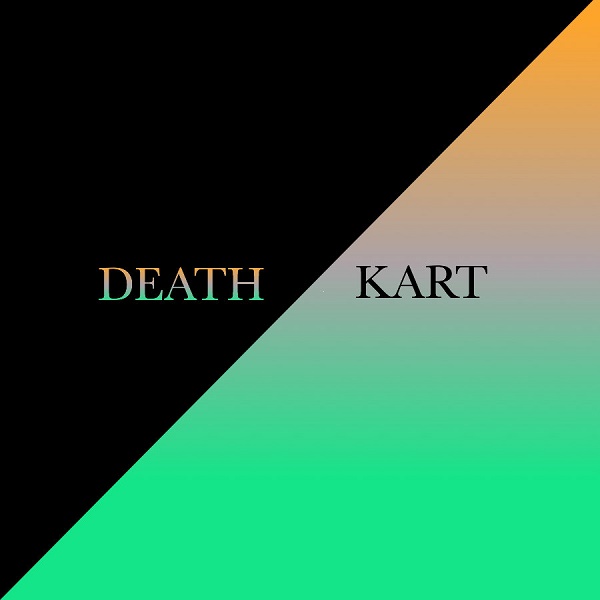 DEATH KART
DEATH KART
Victoria, BC
From the beach bum vigor of Joshua Robinson:
Super poppers from BC's Isle of Slack mix the fuzz with psych proclivities to make a sound brimming with the vigor of beach bummers and the steady flow of lo-fidelities. Down-tempo slackers spill their guts with the richness required to spin lysergic daydreams into hazy somnambulisms, replete with the rich overture of waking to repeat the cycle.
Par la vigueur de flâneurs de plage de Joshua Robinson:
(Par les rêveries lysergiques d' Émily Traichel)
Super poppers venu de l'île du Slack en Colombie-Britannique mixent les tendances fuzz et psych pour produire un son qui déborde de la vigueur de flâneurs de plage et du flux constant de basse-fidélités. Les slackers down-tempo vident leur sac avec la richesse requise pour faire tourner des rêveries lysergiques en somnambulismes vaporeux, remplis de la riche ouverture du réveil pour répéter le cycle.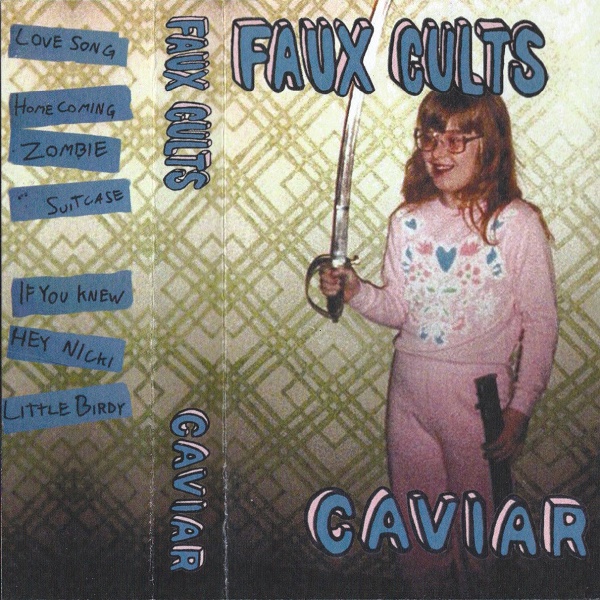 Faux Cults
Caviar
(Self-Released)
Peterborough, ON
From the gnarly swells of Mike Roy:
An abandoned fish tank sits in the corner of your parents' living room. The tank is still half-full, void of life beyond its tropical beach backdrop. An aimless surfer is face down in a growing pit of algae. You approach the glass and tap to find a pulse. Tick. Tick. A hairline crack is formed. It grows and grows. The tank comes to life. Tick. Tick. The surfer twists in his pit of algae to look at you. A longing for a swell to escape Tick. Tick. Crack. Water gushes through the room, liberated to all corners of the room. The surfer rides these currents to land by your feet. The energy of an endless summer from a long forgotten memory warms the room. The look of longing evolves to a smile.
Des gonflements fous de Mike Roy:
(Traduit par l'adulation en série Mackenzie Smedmor)
Un aquarium abandonné est posé au coin du salon de tes parents. Il est toujours à moitié rempli, dépourvu de vie autre que le fond de plage tropicale. Un surfeur vagabond est à plat ventre dans un trou croissant d'algues. Tu t'approches du verre et tapes à la recherche de son pouls. Tick. Tick. Une petite fissure se forme. Elle croît et croît. L'aquarium prend vie. Tick. Tick. Le surfeur se serpente dans son trou d'algues pour te regarder. Une envie pour qu'un gonflement s'échappe. Tick. Tick. Crack. L'eau jaillit dans la salle, libérée dans chaque coin de la salle. Le surfeur monte ces courants pour atterrir à tes pieds. L'énergie d'un été sans fin d'une mémoire longtemps oublié réchauffe le salon. Le regard d'envie s'évolue en sourire.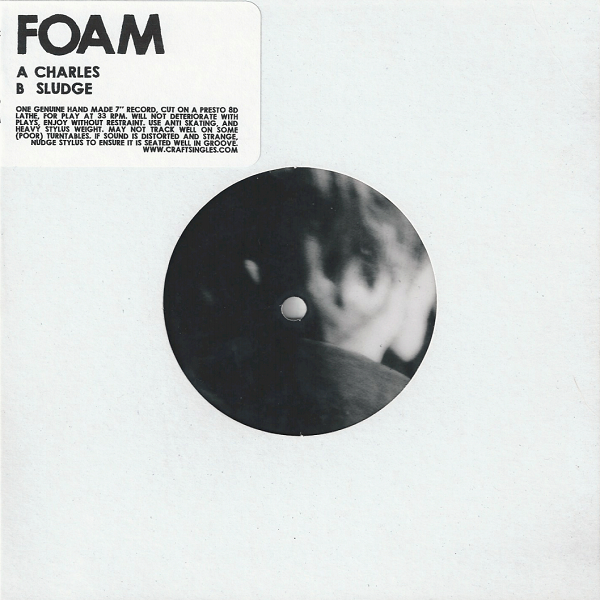 Foam
Charles (Craft Single)
London, ON
From the bloody gullet of Rachel Bellone:
Foam, a boisterous three piece that emerged from an angry gaggle of notable punk bands from London, Ontario. The Out of Sound-ers carry on a legacy of the DIY punk stomping grounds in the "city of opportunity". The opening track, "Charles" evokes a violent encounter between your big toe and an otherwise non confrontational coffee table. "Sludge" could be the soundtrack to a nosebleed you've woken up with after a fever dream. Though it's perfectly normal for similar acts to make you drool, inform your doctor if these tracks cause foaming of the mouth.
De l'œsophage sanguinolent de Rachel Bellone:
(Traduit par la brosse à cheveux édentée de Julie Mayer)
Foam est un trio chahuteur sorti d'un troupeau colérique d'éminents groupes punk originaires de London, en Ontario. Les Out of Sound-eurs perpétuent dans la city of opportunity l'héritage des milieux punk DIY. Le premier morceau, « Charles », évoque une violente confrontation entre votre gros orteil et une table basse qui autrement ne cherche pas la bagarre. « Sludge » pourrait être la trame sonore d'un saignement de nez avec lequel vous vous êtes réveillés à la suite d'un rêve fiévreux. Bien qu'il soit tout à fait normal que de telles situations vous fassent baver, si vous avez l'écume aux lèvres après avoir écouté ces pistes, parlez-en à votre docteur.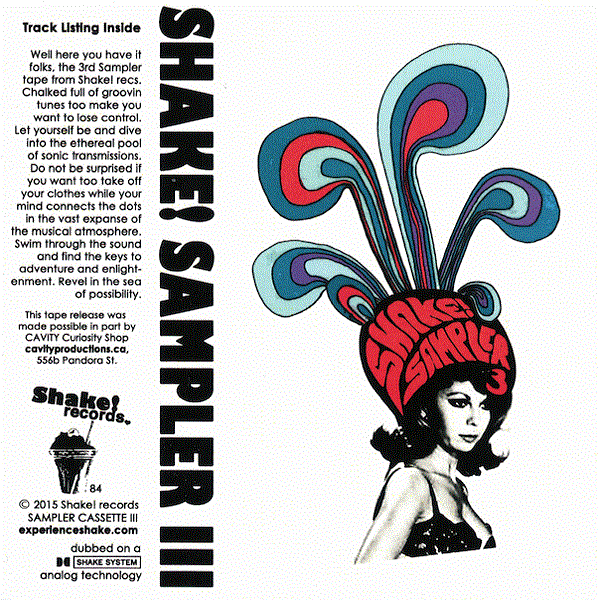 Various Artists
Shake! Sampler III
Victoria, BC
From the competing frequencies of Katie Jensen:
A junk store window gleaming with treasures. Dented jangle-pop cans burnished with gritty, syrup-stained rims. Sunbleached beach towels with familiar stains. A tambourine rattling coquettishly; the shopkeeper's purring pet. Tinted glasswear played like cowbells: hollow and true. A wooden bowl with a wide-mouthed brim, drooling with overflowing keys. Unopened letters. Leftovers from someone else's life.
A tiny handheld radio blares an anthem of discordant, slacker post punk. Twist the dial but stay between frequencies. Hover here. Hold your breath.
Des fréquences en compétition de Katie Jensen:
(Traduit par Julie Mayer)
La vitrine d'un bazar, étincelante de trésors. Des cannettes de jangle pop cabossées, polies, aux contours rugueux et maculés de sirop. Une serviette de plage blanchie par le soleil, couverte de taches familières. Un tambourin cliquète d'une manière aguicheuse; l'animal domestique ronronnant du commerçant. De la verrerie teintée jouée à la manière des cloches à vache : un son creux et vrai. Un bol en bois au large bord, dégoulinant de clés qui débordent. Des lettres non lues. Les restes appartenant à la vie de quelqu'un d'autre.
Une petite radio portative braille un hymne de slacker post punk discordant. Tourne la molette mais reste entre les fréquences. Fais du surplace ici. Retiens ton souffle.
Snooker Emporium – TökfQzelék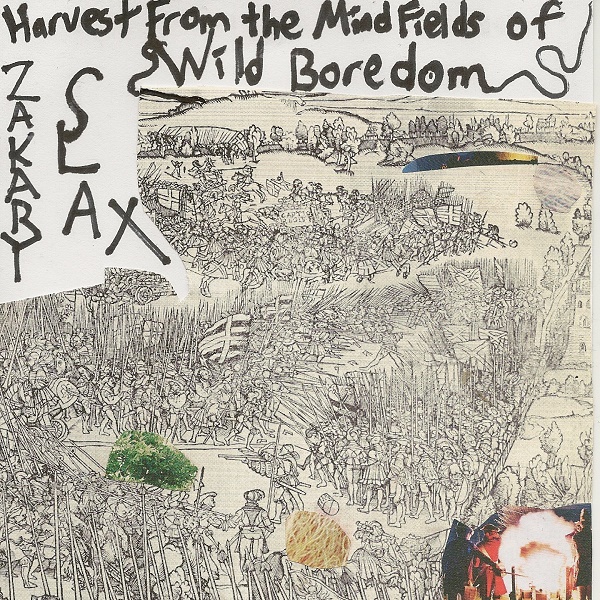 Zakary Slax
Harvest From The Mindfields Of Wild Boredom
(Self-Released)
Montreal, QC
From the murky brainwaves of Justin Crowe:
Old but fresh trax from Zak Slax, a dirge for the stained wasteland of pristine and polished punk, with echoes of vintage junk and modern gunk that ooze into the cells of our frazzled senses. Go for broke and don't read the comments. It's nice and cool down in the sludge. When you feel the heat, slip on the shades and enter the void. The wavy mirage will suck you in. It's gonna be a rager.
Des ondes cérébrales troubles de Justin Crowe:
(Traduit par Julie Mayer)
Des pistes sonores de Zak Slax, nouvelles et familières. Un chant funèbre en l'honneur du terrain vague taché de punk pur et poli, accompagné par des échos de bric-à-brac vintage et de saletés modernes qui suintent dans les cellules de nos sens usés à la corde. Risque le tout pour le tout et ne lis pas les commentaires. C'est bon et cool de se vautrer dans le sludge boueux. Lorsque tu sens que la chaleur monte, enfile tes lunettes de soleil et pénètre dans le vide. Le mirage ondulé va t'aspirer. Ça va être un méchant party.
---