Tag: free jazz
Suoni Per Il Popolo Festival
Montreal, QC
From the fresh festivities of Bobby Andrews:
Suoni Per Il Popolo festival is a celebratory eruption of Montreal's notoriously exceptional independent music scene. This collection of weird-noise and soft-tones will push the limits of what Montreal has to offer, as well as introducing outside Canadian talent. A festival spanning three weeks, featuring approximately fifty concerts across numerous venues within the downtown core, Suoni, parades Montreal's unique ability to embrace artistic expression like a hug from an old friend.
Mixtape:
1. Xarah Dion – XXX
2. Petra Glynt – Of This Land
3. Big Brave – A Song for Foxes
4. Un Blonde – For You to Drink
5. Porn Persons – Underrated Talkshow
6. Birds of Paradise – The Little Death
7. Heathers – Donna
8. Zones – Not Chet
9. No.Negative. – Feelin' The Heat
10. Not the Wind, Not the Flag- Conceal
11. Babel – ZWERM.01
12. YlangYlang – Emerald Atoll Eye
13. The Past – Thru a Confusing Zone
14. Les Zerreurs – Beaux Animaux
15. Myriam Gendron – Threnody
16. Blankets – Learning to Drive
Provenant des festivités rafraichissantes de Bobby Andrews:
(Traduit par Nicolas Coutlée)
Le festival Suoni Per Il Popolo célèbre dans l'effervescence la scène musicale indépendante montréalaise, reconnue pour son exceptionnelle qualité. Cette collection de bruits étranges et de douces tonalités repoussera les limites de ce que Montréal a à offrir, en plus de révéler d'autres talents canadiens. Avec près de 50 concerts sur trois semaines dans différentes salles au cœur de la ville, le Suoni fait montre de la capacité unique de Montréal à embrasser l'expression artistique comme elle le ferait avec un vieil ami.
Mixtape:
1. Xarah Dion – XXX
2. Petra Glynt – Of This Land
3. Big Brave – A Song for Foxes
4. Un Blonde – For You to Drink
5. Porn Persons – Underrated Talkshow
6. Birds of Paradise – The Little Death
7. Heathers – Donna
8. Zones – Not Chet
9. No.Negative. – Feelin' The Heat
10. Not the Wind, Not the Flag- Conceal
11. Babel – ZWERM.01
12. YlangYlang – Emerald Atoll Eye
13. The Past – Thru a Confusing Zone
14. Les Zerreurs – Beaux Animaux
15. Myriam Gendron – Threnody
16. Blankets – Learning to Drive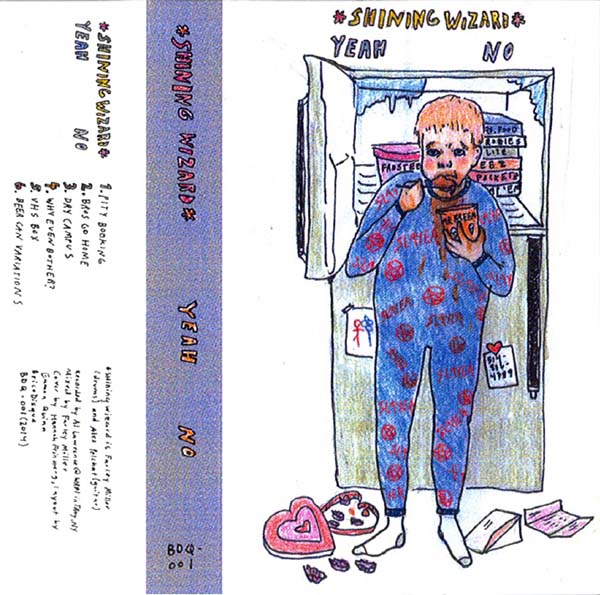 * Shining Wizard *
Yeah No
(BricoDisque)
Montréal, QC
From the basement kitchen tapes of Talia Jacob:
Big & brazen, Yeah No stirs up a fine ruckus of sublimely collapsing construction. Shining Wizard invites you to dance clumsily, flailing on the fringe of coherence where Alex Pelchat electric slides like wildcat sandpaper & Farley Miller taps out a beat so nimble it always seems frustratingly, beautifully, out of reach. Hearken! Here is noise that will devour you whole & spit you out, red-faced & panting.
Shining Wizard – Beer Can Variations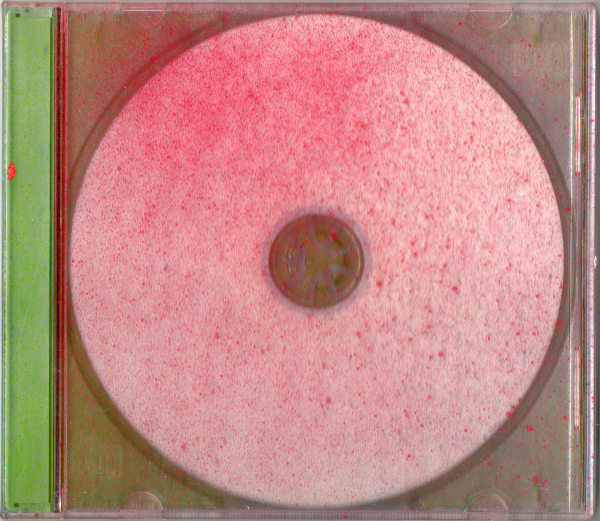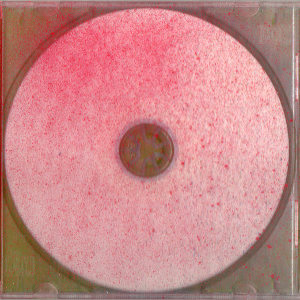 Gravitons
Raw Reads
Toronto, ON
From the relentless uppercuts of Kevin Hainey:
Released spray painted in immaculate CDR format way back in the glorious and fruitful days of Toronto's converging avant-garde and noise scenes circa 2007, Raw Reads showcases Gravitons at the pinnacle of their intent — scorching free noise guitar that can't settle on a fret, let alone a board, blistering out of Jill Aston's petite and pummelling hands, and free jazz drums that dance and kick and roll and crash without ever settling down on any grooves, from the gifted mind and soul of Mani Mazinani.
Gravitons have been a long running staple of Toronto's chin scratcher scene, despite their relatively sporadic quietness on the assault front these days (Mani and Jill were recently married, by way of congratulations… so they've got other things in life and art going on, let me assure you). The two 30-minute runs headlong into the sun documented upon Raw Reads, however, can stand as undying testament to what Gravitons have accomplished and will undoubtedly fire up again when they feel the need. Until then, there is lots from these two cats on their Free Market Records website for you to collect and enjoy.
Des uppercuts implacables de Kevin Hainey:
(Traduit par le silence sporadique de Virginie Langlois)
Sorti peint à la bombe en format CDR immaculé à l'époque glorieuse des scènes avant-gardistes et bruitistes convergentes de Toronto vers 2007, Raw Reads présente Gravitons au sommet de son art : des riffs de guitares bouillantes provenant des mains menues et pétries de Jill Aston, et une batterie free jazz qui danse et percute sans jamais s'assagir sur aucun rythme, provenant de l'esprit et de l'âme surdoués de Mani Maziani.
Gravitons est un groupe qui sévit depuis pas mal de temps sur la scène torontoise, malgré leur silence relativement sporadique ces derniers temps (Mani et Jill se sont mariés récemment, félicitations au fait… alors je peux vous assurer qu'ils ont d'autres chats à fouetter dans la vie et dans le domaine artistique…). Les deux morceaux de 30 minutes foncent tête baissée vers le soleil sur Raw Reads, un testament éternel de ce que Gravitons a accompli et qui ne manquera pas de jaillir à nouveau lorsque le besoin se fera sentir. En attendant, il y a beaucoup à apprendre sur ces deux chats sur leur site Web Free Market Records. À lire sans modération!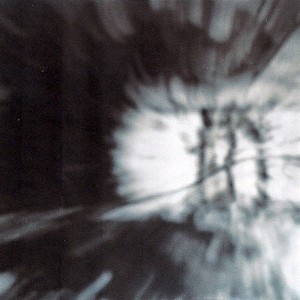 Mold Grows on Baby
Mold Grows on Baby
Vancouver, BC
From the stifling heat of Cameron Noble:
Mold Grows on Baby elicits several unpleasant images in my head. As a band name, it's the kind of unfriendly warning that filters out nonchalant listeners. Listening to the first second of opener "Red", you'll know exactly what I mean. Other song titles pull from colours but also reach into evocative words like "Wet", "Fracture" or "Buzz". The duo of Matthew Read and John Brennan avoid structure with searing improvised saxophone and drum play. Imagine an untamed Colin Stetson / Zach Hill combo that can't get along but know exactly what the other member is doing. Both seem to be playing cathartic jams by themselves. It's the kind of music that might be best experienced in a stifling hot jazz cafe with a couple of beers in you.
De la chaleur étouffante de Cameron Noble:
(Traduit par la canicule embraisante de Catherine Gaucher)
Mold Grows on Baby provoque plusieurs images désagréables dans mon esprit. Comme nom de groupe, on peut dire que c'est le genre d'avertissement inamical qui filtre les auditeurs nonchalants. En écoutant la première seconde de « Red », la première pièce, vous saurez exactement de quoi je parle. D'autres titres de chansons évoquent des noms de couleurs, mais aussi un vocabulaire évocateur comme « Wet », « Fracture » ou « Buzz ». Ce duo formé de Matthew Read et de John Brennan évite les structures figées grâce à de perçants passages improvisés de saxophone et de drum. Imaginez un sauvage combo Colin Stetson/Zach Hill qui n'arrive pas à s'entendre, mais qui sait exactement ce que l'autre membre fait. Chacun semble jouer des jams cathartiques. C'est le genre de musique qu'il vaut mieux expérimenter dans un café jazz à la chaleur étouffante après avoir bu quelques bières.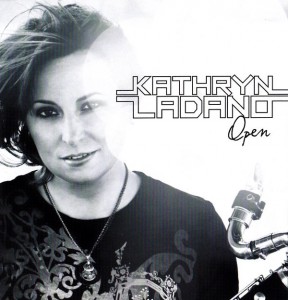 Kathryn Ladano
Open
(Self Released)
Kitchener, ON
From the boundless spark of Joshua Robinson:
Free-improvisation. Contemporarily avant-garde. Musical chronologies spanning decades and dipping into the yesteryears, lapping at the enigmatically creative histories of past tenses. This freely constituted musical present, this musical now, this jigsaw of raw chaos, pieces sharp and deliberate, holds power in its ability to reconceptualize and restructure those institutionalized norms of boundary, order, limitation, and coherency.
Kathryn Ladano, with bass clarinet as scythe in hand, slashes at the hegemony of prosaic musical sensibilities. Her free-improvisation, beautifully skeletalized by secondary and percussive musical accompaniment, is erratic in its gusto; it exclaims an effortlessness born of deliberate practice and a conscious reading of free-form catharsis, a narrative both esoteric and illuminating.
For Ladano and her free-improv compatriots, this approach to crafting music is a testament to the boundless spark of imagination and humanization; about opening a dialogue about what constitutes the core of our collective creative identity. Our consciousness is as frantic and abstract as the free-form poetry of Ladano's improvisation, but this is what is asked of us through this form of playing: to remain political in spirit, to remain historically conscious in our expression, and to remain openly optimistic in our faith in the reemergence of the free-form artistries of the past.
De l'étincelle sans limites de Joshua Robinson:
(Traduit par la liberté créatrice de Julie Forget)
Une improvisation libre. Une avant-garde contemporaine. Des chronologies musicales couvrant des décennies et plongeant au temps jadis, glissant sur les histoires énigmatiquement créatives du passé. Ce présent musical créé librement, ce maintenant musical, ce puzzle de chaos brut, de morceaux pointus et réfléchis, détient le pouvoir de reconceptualiser et de restructurer les normes institutionnalisées de la frontière, de l'ordre, de la limite et de la concordance.
Kathryn Ladano, ayant pour faux une clarinette basse en main, entaille l'hégémonie des sensibilités musicales prosaïques. Son improvisation libre, joliment construite autour d'un squelette musical secondaire agrémenté de percussions, est imprévisible dans son enthousiasme; elle exprime une facilité née d'une pratique délibérée et une lecture consciente de la catharsis libre, une narration à la fois ésotérique et éclairante.
Pour Ladano et ses compatriotes de l'improvisation libre, cette approche envers la musique de création est un hommage à l'étincelle sans limites de l'imagination et de l'humanisation, qui cible l'ouverture d'un dialogue au sujet de ce qui constitue l'essence de notre identité collective créatrice. Notre conscience est aussi frénétique et abstraite que la poésie libre de l'improvisation de Ladano, mais c'est ce que revendique de nous cette forme de jeu : garder un esprit politique, une expression historiquement consciente et un optimisme dans notre croyance en la réémergence des arts de structure libre du passé.
Kathryn Lanado – Further reflection (Improvisation) [Feat. Richard Burrows]
Kathryn Lanado – Art Show (Improvisation) [Feat. Time Turvey & Nick Bastian]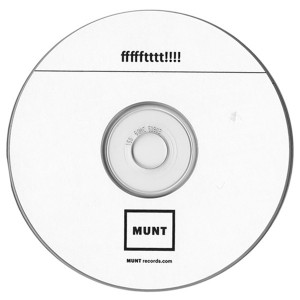 ffffftttt!!!!
ffffftttt!!!!
Vancouver, BC
From the disappearing act of Josh Silver:
ffffftttt!!!! is an exercise in chaos and spontaneity, revealing unexpected sonic combinations among subtle emergent patterns. The traditional jazz instrumentation of double bass and saxophone is counterpointed by radio — à la John Cage — and crumpling paper to form an intriguing composition of curated effects. Songs begin in a state of suspension, increase towards plasmatic vibration, then return to calm, drawing listeners through a range of surprising emotions. This album is a road trip to the edge of the musical envelope.
Du tour de disparition de Josh Silver:
(Traduit de l'illusion de Catherine Gaucher)
ffffftttt!!!! est un exercice de chaos et de spontanéité, révélant des combinaisons sonores inattendues par l'émergence de motifs subtils. L'instrumentation traditionnelle jazz de la contrebasse et du saxophone est "contrepointée" par une radio à la John Cage et du papier chiffonné, pour former une composition fascinante d'organisation d'effets. Les chansons commencent dans un état de suspension, augmentent et deviennent des vibrations plasmatiques, puis c'est le retour au calme, les d'auditeurs étant entrainés à travers une gamme d'émotions surprenantes. Cet album est un voyage sur la route vers l'extrémité de la frontière musicale.
ffffftttt!!!! – sdofijsdofijgojel!!!!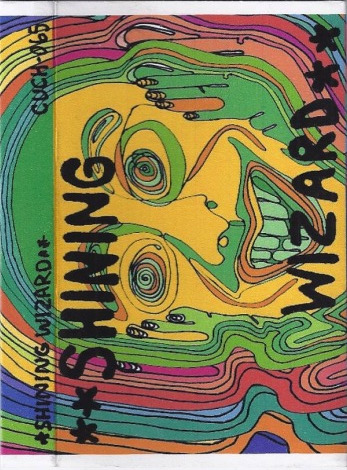 Shining Wizard
No Room For
Montréal, QC
From the barred hyphenation of Javier Fuentes:
A walk into Shining Wizard's world quickly turns into a perpetual stumble and slip. Headspinning shifts that mirror the spectrum-melting artwork courtesy of the Pink Noise's Tara Desmond. Raw tunes hit the burnt pile after filtering through the new-normal radiation levels courtesy of their fellow Montreal tenants. Rogue fuzz pedals conjure up a cloud of tumultuous dust while flangers extend their reach in every direction. A barely standing kit topples to ground level while the drummer gleefully digs into the wreckage to bury the remaining sounds. This is morning music for waking up in a bizarro world.
De la césure interdite de Javier Fuentes:
(Traduit de la tête d'arc-en-ciel de Catherine Debard)
Une promenade dans l'univers de Shining Wizard tourne rapidement en un enchaînement de pas vacillants, c'est tituber et glisser perpétuellement. Les changements de directions abruptes miroitent le visuel de Tara Desmond de the Pink Noise, un spectre de couleurs fondant étourdissant. Des chansons brutes aboutissent sur la pile de sons mutants après être filtrées dans le nouveau niveau de radiation musicale, courtoisie de leurs compères Montréalais. Des pédales de fuzz de voyous font apparaître un nuage de poussière tumultueux tandis que le flanger s'étire dans toutes les directions. Un kit de drum qui se tient à peine s'écrase sur le sol, le batteur fouille dans les décombres en jubilant. Il veut enterrer les débris de son restants. C'est une musique de matin pour se réveiller dans un monde bizarro.
Shining Wizard – Roosevelt Bars the Hyphenated
Shining Wizard – Hollywood Ponders Movie on Book About Snowden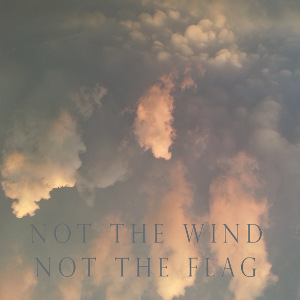 Not the Wind, Not the Flag
Garments of Light
Toronto, ON
De la cabane secrète d' Eamon Quinn:
(Traduit de la sonde spatiale de Justine Gabias)
Aussi expansif, mystérieux et joyeux que la pochette signée Victoria Cheong, le nouveau CD de Not The Wind, Not The Flag nous arrive gracieuseté des esprits allumés de chez Healing Power Records. Dans cette galaxie temporelle de nu jazz cosmique transporteur, on peut presque apercevoir Colin Fisher (cordes et autres trucs) et Brandon Valdivia (percussions) se retirer dans une cabane secrète, façon A Beautiful Mind. Là-bas, ils s'inspirent des liens dissimulés entre les piles savamment disposées d'émouvants ESP-Disks, de cassettes nouvel-âge égarées et de la collection personnelle Nonesuch Explorers de la sonde Voyager.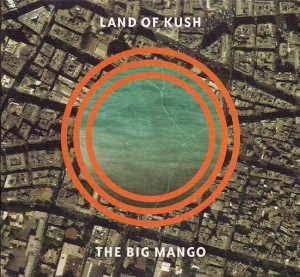 Land of Kush
The Big Mango
Montréal, QC
From the hazy alley of Matty Jeronimo:
Sam Shalabi's latest offering on Constellation Records features cascading and propulsive female vocals vying for position with a 20-person-strong orchestra, channeling the chaos of Cairo. Piano contemplation and droning eastern strings are circled by sporadically violent horns. Electric guitars surf an endless wave of jittery melodies. Western song forms furtively meet Middle Eastern and Indian harmonies and textures in a hazy alley just off Tahrir Square. At its most dramatic, The Big Mango travels the same road as Die Anarchistische Abendunterhaltung. At its grooviest, it offers parallels to (but never emulates) golden era Afro-jazz. The all-female vocals performed (and written) by various members of Montreal's indie rock scene are beamed to our planet from a parallel world where radical equality and expression rule. Throw this on the turntable and you might forget winter is looming.
De l'allée brumeuse de Matty Jeronimo:
(Traduit par Lisa Rose)
L'offrande la plus récente de Sam Shalabi au label Constellation Records est caractérisée par des chants féminins propulsifs qui luttent contre un orchestre fort de 20 personnes. Il fait penser au chaos du Caire. Un piano contemplatif et le bourdonnement de cordes indiennes sont encerclés sporadiquement par des cors violents. Les guitares électriques surfent sur une vague infinie de mélodies excitées. C'est une rencontre entre les formes du monde occidental et du Moyen-Orient dans une ruelle brumeuse près de la Place Tahrir. À son moment le plus dramatique, « The Big Mango » voyage sur les traces de Die Anarchistische Abendunterhaltung. À son plus "groovy", il offre un son parallèle (sans jamais tomber dans l'émulation) à l'afro – jazz de la grande époque. Les chants, tous féminins, sont interprétés (et écrits) par plusieurs membres de la scène indie-rock Montréalaise et rayonnent d'un monde parallèle où une égalité radicale et une liberté d'expression règnent. Si tu mets ce disque dans ta table-tournante, il se pourrait que tu oublies que l'hiver approche.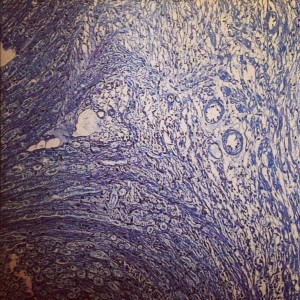 Mad/Mod
Neurinomes
Montréal, QC
From the nocturnal tones of James Lindsay:
Montreal drone duo Mad/Mod make music with a massive vista on their latest beautifully packaged release on Arachnidiscs. Touching on a wide variety of influences, from free-jazz to 20th century minimalism to electric folk, and clocking in at 78 minutes, Mad/Mod embrace ambition with the kind of confidence reserved for serious people who know they are making serious music. Similar to some sounds found in their city's orchestral post-rock scene, but lacking the crescendo-bravado and personnnel often found in those collectives, these compositions work on a softer level with moods more difficult to articulate. Neurinomes is not made to heard in the cavernous cathedral, but in the confines of an apartment, where the nocturnal tones can feel intimate and safe sharing their subtle secrets.
Des tonalités nocturnes de James Lindsay:
(Traduit par Hugo Hyart)
magnifique et plus récente parution sur le label Arachnidiscs, le duo drone montréalais Mad/Mod produit de la musique avec une vision énorme. Embrassant une grande variété d'influences sur cet album de 78 minutes, allant du free-jazz au minimalisme du 20ème siècle, en passant par le folk électrique, Mad/Mod épouse l'ambition avec le genre d'assurance réservée aux gens sérieux qui savent qu'ils font de la musique sérieuse. Rappelant certains sons de la scène post-rock orchestrale de leur ville, mais sans les crescendos fanfaronnants et les éléments personnels souvent retrouvés dans ces collectifs, ces compositions jouent à un niveau plus doux, avec des humeurs plus difficiles à articuler. Neurinomes n'est pas fait pour être écouté dans une cathédrale caverneuse, mais dans les confins d'un appartement où les tonalités nocturnes peuvent se sentir proche et en sécurité alors qu'elles partagent leurs subtils secrets.
---