Tag: fourth world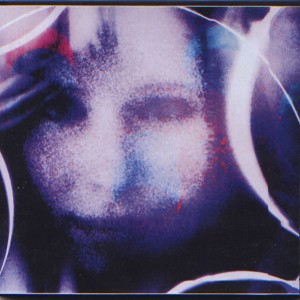 Nouveau Zodiaque
Nouveau Zodiaque EP
Montréal , QC
From the medina full of flowers of Hugo Hyart:
(Translated by the half-common, half-occult co-existence of Hugo Hyart)
Subterranean behemoth Hobo Cult Records presents four new pieces by Xarah Dion of Les Momies des Palerme in her Nouveau Zodiaque alias, each containing an entire universe. These songs arise from a half-common, half-occult co-existence of synthesisers, rhythm machines, Arabic, Albanian and Turkish instruments, plus Dion's diva-esque chants. "Au Parc Jarry" could be a new visit to "À la claire fontaine", while "Combustible" conjures mist darkening into big clouds full of rain. A meeting of modern, ancient and timeless.
De la médina fleurie d'Hugo Hyart:
Le béhémoth souterrain Hobo Cult Records présente quatre nouvelles pièces par Xarah Dion des Momies de Palerme, sous le nom de Nouveau Zodiaque, chacune porteuses d'univers différents. Ces morceaux donnent lieu à des coexistences mi-courantes-mi-occultes entre synthétiseurs, boîtes à rythme et instruments arabes, albanais et turcs, sur lesquelles viennent s'enfiler pareils à des draps flottants, les chants lyriques et divaesques de Dion. « Au Parc Jarry » pourrait être une nouvelle viste « À la claire fontaine », tandis que « Combustible » invoque une brume qui s'assombrit en de gros nuages de pluie. Une rencontre entre le moderne, l'ancien et l'intemporel.
Nouveau Zodiaque – Au Parc Jarry
---