Tag: folk
Nighttime
Summer EP
(Self-Released)
Montreal, QC
From the summer haze of Laura Stanley:
Summer Sadness is a common affliction. Under the long shadows of July, idleness leaves too much room for thought and anxiety. In peeling, blistered skin, the heat of August is suffocating. After eyes spend too long on parts exposed, time passes in recovery. The romance of the season finally burns out when freshets of autumn wind revive and sing farewell to misery.
Des brumes d'été de Laura Stanley:
(Traduit par l'audace citronnée de Marie-Pier Chevrier)
La tristesse estivale est une affliction commune. Sous les ombres longues de juillet, l'oisiveté laisse trop de place à la réflexion et l'anxiété. Les ampoules font lever la peau; la chaleur d'août est suffocante. Après que les yeux aient trop regardé les parties exposées, le temps passe en convalescence. La romance de la saison s'éteint finalement lorsque les crues venteuses d'automne reviennent et chantent adieu à la misère.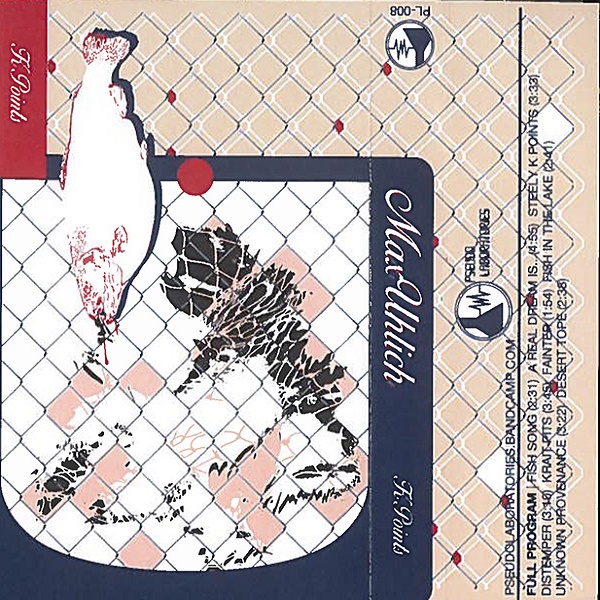 Max Uhlich
K Points
Edmonton, AB
From the negative geography of Jared Majeski:
The trappers' cabin, the anglers' wharf, the axiomatic loneliness of the barren and the beautiful. Here in the fertile twilight of K Points, the epicedium wafts light and airy. Like wet spiderwebs in the wind, smokey poems billow and twist and make us question the penetralia we don't yet know exists. Through comforting creaks, falsetto layers and upside-down counties, we begin to thirst for answers to our toponymous queries. As Max declares, "Why did we grow up so?/What gave us a heart and a soul?"
De la géographie en négatif de Jared Majeski:
(Traduit par Aliké Harel)
La cabane du trappeur, le quai du pêcheur, la solitude axiomatique du dénué et du beau. Ici, dans le crépuscule foisonnant de K Points, l'homélie insuffle lumière et légèreté. Comme des toiles d'araignée humides au vent, les volutes de vers tourbillonnent et se tortillent pour remettre en question le noyau dont nous ignorons encore l'existence. Grâce aux grincements réconfortants, aux voix de fausset en trame et aux comtés sens dessus dessous, nous devenons assoiffés de réponses pour assouvir nos quêtes toponymiques.Dans les mots de Max : « Why did we grow up so?/What gave us a heart and a soul? ».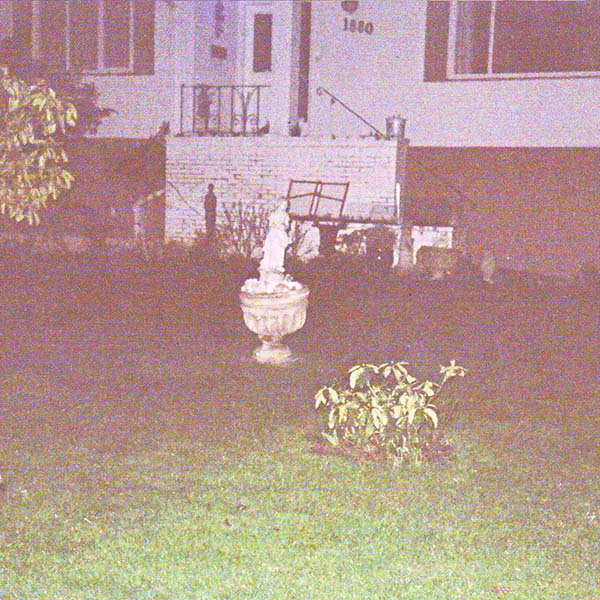 ACAB Rocky // Molly Drag
Split
Victoria, BC // London, ON
From the hoop and holler of Kyle Mytruk:
Sitting alone, staring out a window while it rained. Walking down a rain soaked street thinking of loves lost. Victoria's ACAB Rocky and London's Molly Drag pull out songs with a quality that's beyond beautiful. Echoing, atmospheric music that will envelope you. Listen over and over again.
Du Hoop and Holler de Kyle Mytruk:
(Traduit par Jessica Grenier)
Regarder la pluie qui tombe, solitaire. Marcher sur une route détrempée en pensant à nos amours perdus. ACAB Rocky de Victoria (C.-B.) et Molly Drag de London (Ont.) nous offrent des chansons surpassant toute beauté, l'écho enveloppant d'une musique atmosphérique. À écouter encore et encore.
Molly Drag – Devils Night 1998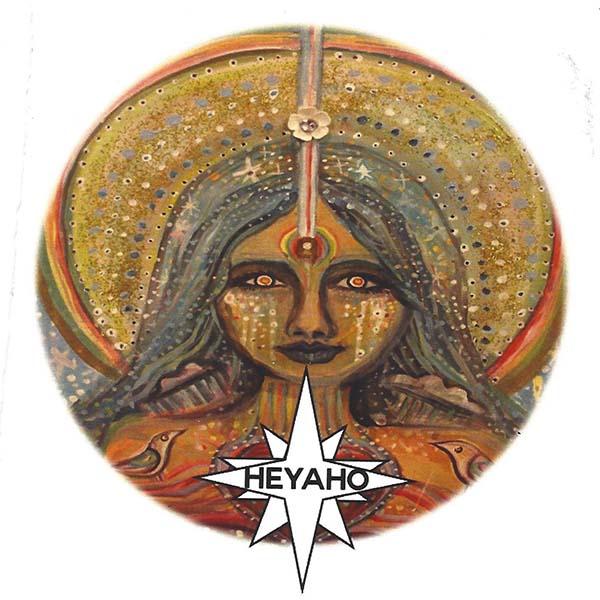 Juliana LaChance
HEYAHO
(Self Released)
Hamilton, ON
From the turned out pockets of Joshua Cwintal:
After climbing all sixteen branches of the astral oak that stands tall beside mirrored waters, you find yourself at the crown, above the leaves. Choral voices rain down and the ancient truths they sing sound familiar and otherworldly. They unhinge you. The message is understood and glassy strings pluck and dance across your eye-lids, encouraging a deep contemplative slumber. Once awake the tree is seen towering above you, just as mysterious as before. It calls to you to climb, and as always, you oblige.
Des poches retournées de Joshua Cwintal:
(Traduit par Julie Mayer)
Après avoir escaladé les seize branches du chêne astral qui s'élève bien haut près des eaux réfléchies, vous vous retrouvez à la cime, au-dessus des feuilles. Des voix chorales pleuvent à verse et les vérités ancestrales qu'elles chantent vous semblent familières et surnaturelles. Elles vous décrochent. Le message est compris et des cordes transparentes pincées dansent à travers vos paupières, encourageant un profond sommeil contemplatif. Une fois réveillé, vous voyez l'arbre se dresser au-dessus de vous, aussi mystérieux qu'avant. Il vous appelle à grimper, et comme toujours, vous accédez à sa requête.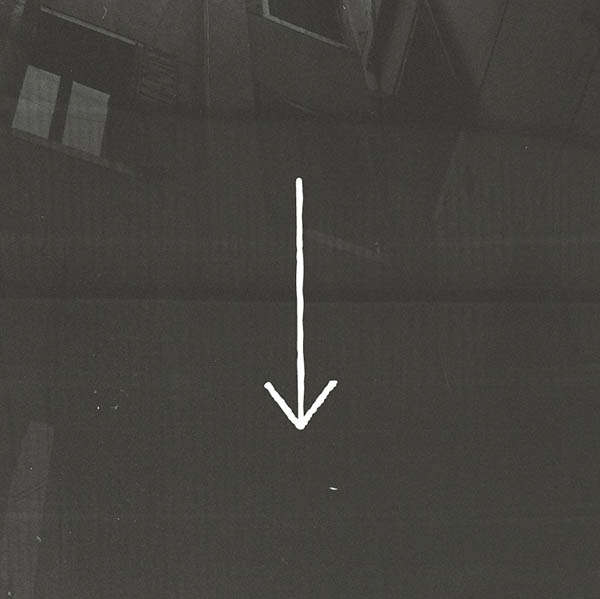 Old Haunt
Refuge
(Self Released)
Montréal, QC
From the night shift mind of Stefan Christoff:
A real integrity is present in Lucas Huang's melodies and tones, with stirring vocals sitting at the heart of Old Haunt. Inside the weaving guitar work, within the perpetual feedback, there is an atmosphere of honesty and spiritual seeking. In many ways this EP is current, but it also recalls the past: all tracks are covers of traditional gospel songs. Recorded in Montréal, this release is about reimagining, Old Haunt transmits beautiful notes of reflection from within this colonial mess now called Canada.
De l'esprit en quart de nuit de Stefan Christoff:
(Traduit par Aliké Harel)
Une intégrité authentique anime les mélodies et les tonalités de Lucas Huang, et des voix émouvantes siègent au cœur d'Old Haunt. L'honnêteté et la quête spirituelle règnent entre les échos, entrelacées dans le canevas musical de la guitare. Sous plusieurs angles, cet EP est au goût du jour, mais il ravive aussi le passé : toutes les pistes sont des reprises de gospel traditionnel. Enregistré à Montréal, l'album se veut un exercice de recréation, car Old Haunt transmet les belles notes d'une réflexion menée depuis cette dérive coloniale qu'on nomme aujourd'hui « Canada ».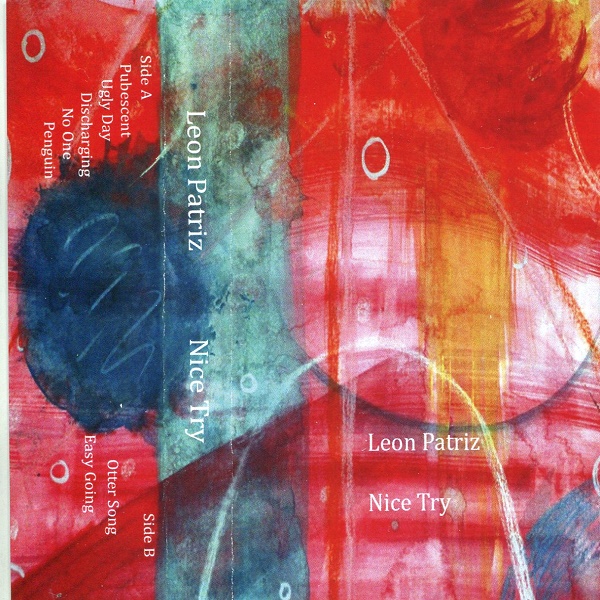 Leon Patriz
Nice Try
Vancouver, BC
From the friscalating dusklight of Sam Joseph:
The farewell cries of a Pacific Coast town in its death throes, captured like fireflies in a peanut butter jar. Twin peaks of Malkmusian symphony and cynical folk lullaby emanate from mess halls and cantina bandstands. This was once a nice place to live. And after this final, triumphant orchestra, it will belong to the bears once again.
De la brunante frigorifique de Sam Joseph:
(Traduit par Aliké Harel)
Une ville de la Côte Ouest au seuil de la mort crie ses adieux, prise au piège comme des lucioles dans un pot de beurre d'arachides. Le double sommet à la fois symphonie à la Malkmus et ballade folk empreinte de cynisme résonne depuis la scène à la tablée des officiers et à la taverne. This was once a nice place to live. Et après le final triomphant de l'orchestre, les ours règneront à nouveau.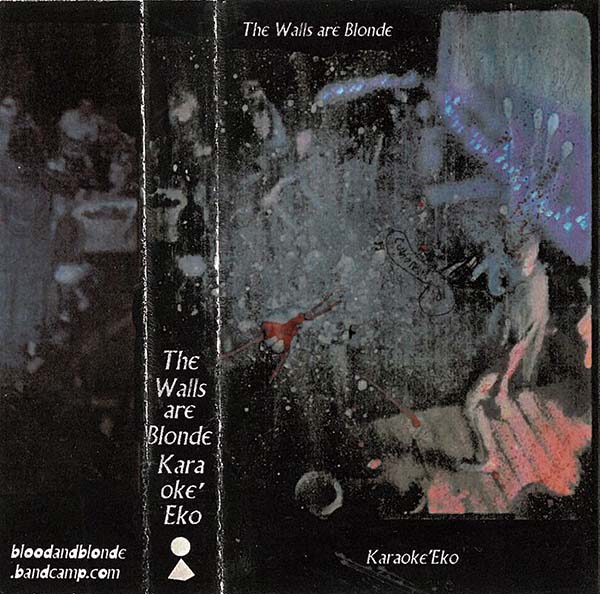 The Walls Are Blonde
Karaoke'eko
Montréal, QC
From the socks and sandals of Sam Joseph:
Here is the last bittersweet popsicle of a long-gone summer vacation. If you remember correctly, it was presented to you by the cheshire-grinned ice-cream man whose smile belied the fact he was ready to embark on a vacation of his own. You'd hoped the fun in the sun would never end. You'd vowed to see your first kiss again one day. You wanted to make that popsicle last forever. How naïve. Those golden days are mere memories – lost to the rear-view mirror of time from the moment Mom and Dad finished loading the minivan. Look at you now! Where did things go so wrong?
Des chaussettes dans les sandales de Sam Joseph:
(Traduit par le sorbet à la lime de Julie Mayer)
Voici le dernier popsicle doux-amer d'un congé estival révolu. Si tu t'en souviens bien, tu l'as reçu du marchand de glaces dont le sourire, évoquant celui du chat du Cheshire, dissimulait le fait qu'il était lui-même prêt à partir en vacances. Tu avais espéré que le plaisir au soleil ne finirait jamais. Tu t'étais juré de revoir un jour le partenaire de ton premier baiser. Tu voulais faire en sorte que ce popsicle dure toujours. Quelle naïveté! Ces jours radieux ne sont plus que de simples souvenirs, perdus dans le rétroviseur du temps à partir de l'instant où Maman et Papa ont fini de charger la fourgonnette. À présent, regarde-toi! À quel moment les choses ont-elles si mal tourné?
The Walls Are Blonde – I Count Tears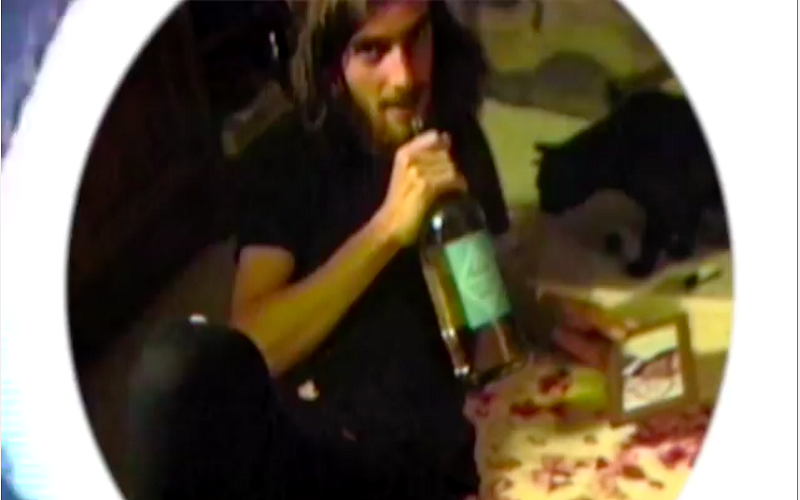 Jack Thomas
Not For You
[dir. Jakob Nielson]
Montreal, Quebec
From the astro-infused sights and sounds of Alec Lovely:
Jack Thomas blows you a kiss from the bottle. Smooth, and easy…shhhhhh. As sweet as summer's kiss. Raining rose petals just for you, for us. Blurring in and out to create a man of charm, of mystery, of…desire. I give in.
De les images et les sons astro-infusé de Alec Lovely
(traduit par palifax flop implosion)
Jack Thomas vous envoie un baiser de la bouteille. À l'aise et facile… chut. Aussi doux qu'un baiser d'été. Des pétales de rose pleuvent juste pour vous, pour nous. Ils s'estompent pour révéler un homme plein de charme, de mystère, de… désir. Je capitule.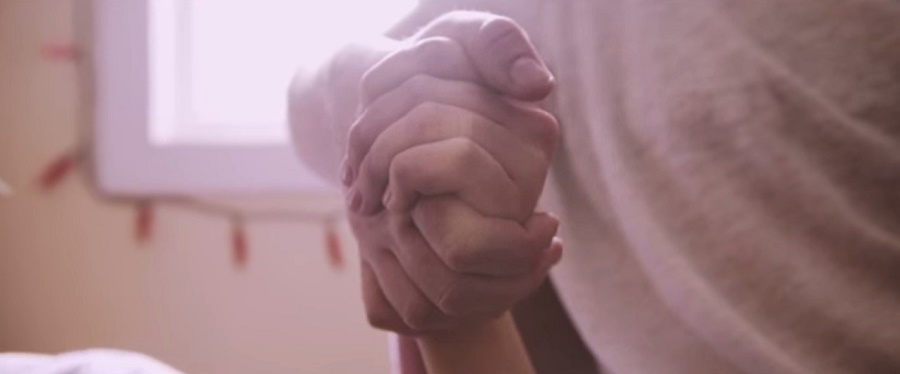 Vulva Culture
Human Garbage
Halifax, NS
From the charity face-painting table of Walker MacDonald:
Sweat beads on your brow almost as heavy as it collects in the creases of your shirt as your throat clenches and loses all moisture. You don't cut class. You never get invited to these. You shouldn't be here, just leave while you can. The stick 'n poke needle and week old liquor is passed in the circle, nearing between glimpses of an illuminated screen – a ploy to keep you otherwise invested. 6 notifications and 8 text messages. All from mom. The relaxed, flowing notes from a pawn shop acoustic float through the room on the back of harmonious voices. Maybe you could stand to stay a while.
Du table de bienfaisance de maquillage de Walker MacDonald:
(Traduit par est-ce qu'il faut que j'écrire qqch ici?)
Ton front sue à grosses gouttes, presque aussi lourdes que celles accumulées dans les plis de ta chemise. Ta gorge se serre en perdant toute hydratation. Tu ne manques jamais de cours, ne reçois jamais ce genre d'invitation. Tu ne devrais pas être ici. Pars alors qu'il est encore temps. L'aiguille de tatouage artisanal et l'alcool circulent autour du cercle, leur approche momentanément interrompue par des flashs d'écran lumineux — un complot pour détourner ton attention. 6 notifications et 8 SMS, tous de ta mère. Une musique détenue volette depuis une boutique de prêteur sur gages en chevauchant des voix harmonieuses. Finalement, tu pourrais peut-être rester un peu plus longtemps…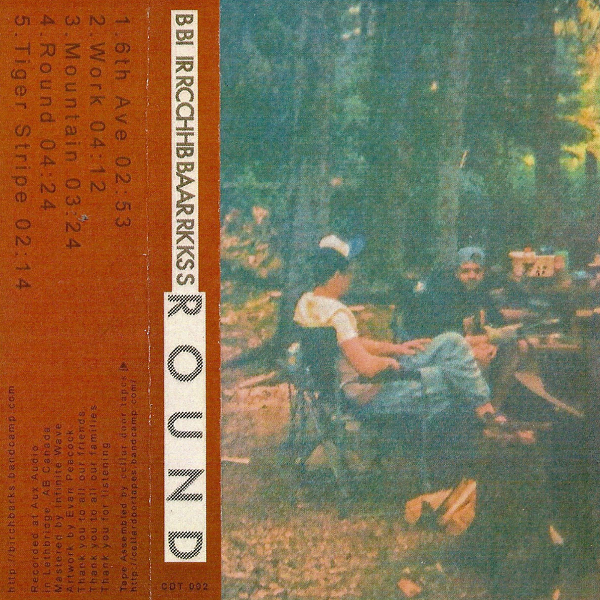 Birch Barks
Round
(Self-Released)
Lethbridge, AB
From the soft underbelly of Katie Jensen:
Two descants plead gently above a dense spring rain. Field recordings captured with reverent hooks are stirred together by wet fingers plucking resonant foundations.
A lonely, hermetic voice solicits observation. Amity is offered in the palm of a hard-edged hand.
Des tendres flancs de Katie Jensen:
(Par la bruine de mots d' Aliké Harel)
La douce complainte en déchant s'élève au-dessus d'une pluie battante printanière; l'amalgame d'enregistrements hameçonnés respectueusement puis unis par les doigts détrempés qui pincent les cordes de la fondation mélodieuse.
Une voix solitaire et hermétique invite à l'observation. L'amitié est offerte dans la paume d'une main calleuse.
---