Tag: film
Electric Eclectics

July 29th – 31st, 2016

Various Artists
Meaford, ON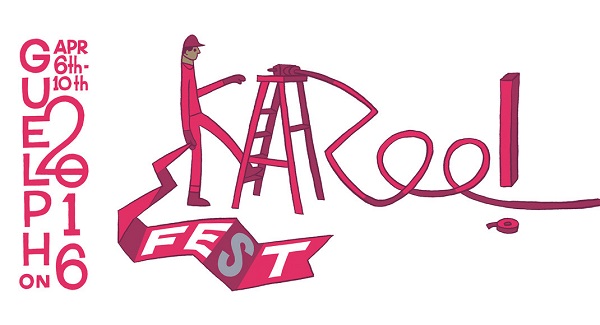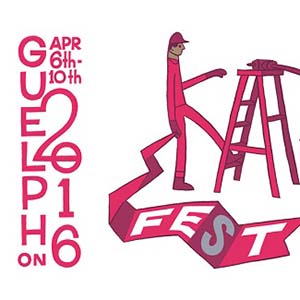 Kazoo! Fest 2016
Guelph, ON
From the ruling fingers of Sara Bortolon-Vettor:
Kazoo! Fest oozes out over 5 days in the intimate downtown core of Guelph. The 8th Kazoo! runs from April 6-10 2016, and soars to hit every weird sweet spot imaginable. An experiential annual delight, lifting our sneakers above the clouds.
What can you expect this year in the Royal City, where everything rules? A tightly curated lineup of everyone's favourite darlings, dreamers, stoners, visionaries, originators, best bad dads, experimenters, soul lifters, and heart tuggers are charming your ears over 5 blissed-out days.
Check out the Guelph Night Market (buy handmade stuff at night); Golden Bus Film Screenings (featuring Life of a Craphead's Bugs); contemporary dance; improv with The Making Box; the Kazoo! Print Expo; experiential art installations like the TrinkeTron 6750; plus live visuals and art gushing all over town.
Meet us at Vienna's for breakfast?
Par les doigts gouvernants de Sara Bortolon-Vettor:
(Traduit par les orifices fleurissants d'Émily Traichel):
Kazoo! Fest s'écoule le long de 5 jours dans l'intimité du coeur du centre-ville de Guelph. Le 8e Kazoo! a lieu du 6 au 10 avril 2016, et s'enligne pour toucher à tous les points forts du weird. Un délice annuel expérientiel, qui élève nos baskets par dessus les nuages.
À quoi pouvez-vous vous attendre cette année dans la cité royale, où régnent toutes sortes d'expression créative? Une programmation soigneusement sélectionnée des bien-aimés, rêveurs, stoners, visionnaires, initiateurs, méchants pères, expérimenteurs, leveurs d'esprit, et vibreurs de cordes sensibles préférés de tout le monde vous enchante les oreilles pendant 5 jours de félicité.
Découvrez le marché de nuit, le Guelph Night Market (achetez des items faits à la mains la nuit); les Golden Bus Film Screenings (en vedette, Bugs de Life of a Craphead); de la danse contemporaine; de l'impro chez The Making Box; l'exposition d'imprimerie de Kazoo!; des installations d'art expérientielles telle que le TrinkeTron 6750; et encore bien plus de montages visuels en direct et d'art qui jaillissent partout dans la ville. 
Rendez-vous chez Vienna pour le déjeuner?
[yframe url='http://www.youtube.com/watch?v=KDgSgKL7yws']

We're proud to ring in 2012 with straynge tidings lurking in the Nova Scotian sticks. The warped minds behind
Dog Day
/
YORODEO
and
DIVORCE
/
Obey Convention
have been toiling in the muck for the last two years to create a full-length mudsploitation flick that will finally see the light of day in 2012.
Lowlife
is a shiver-inducing, psychotropic surrealist drama filmed in stark b&w, and featuring a range of heavies from the Halifax music / art
subterrain
. Befittingly, the soundtrack is a phantasmagoric blend of self-described "squelch and screech from a bunch of
our favourite experimenters
", Seth's improvised tuba-drone and lusty narration from his German father-in-law, Ogi. Weird Canada is honoured and overjoyed to present the trailer's world premiere.
For a full Q&A with Seth Smith and Darcy Spidle, please click here.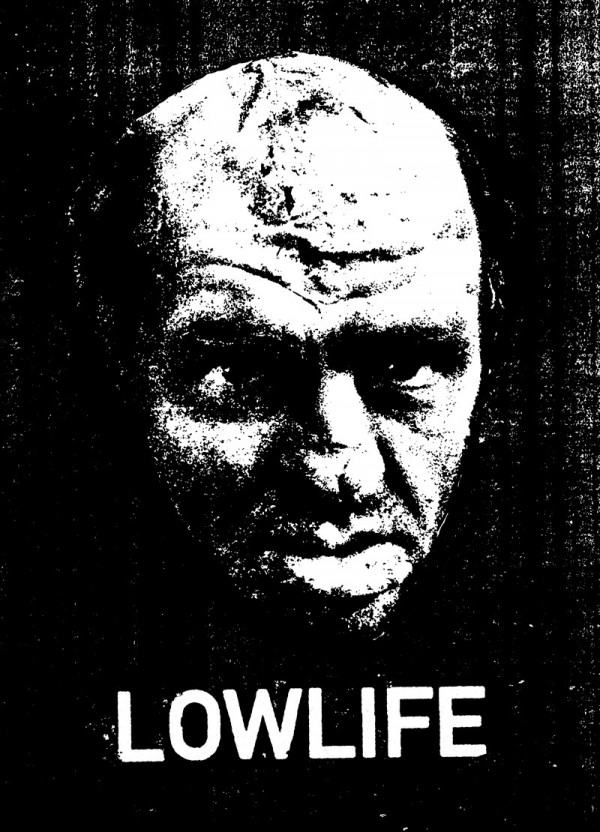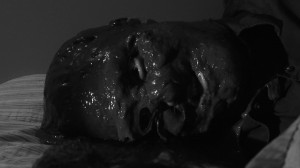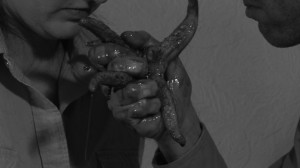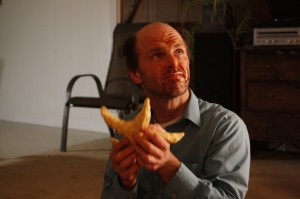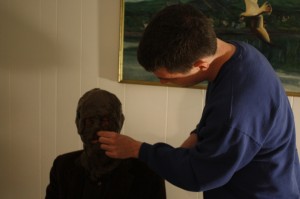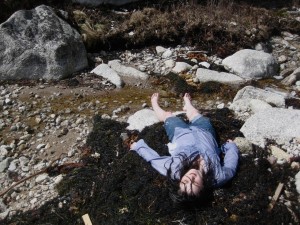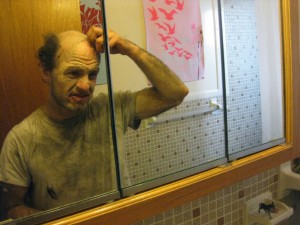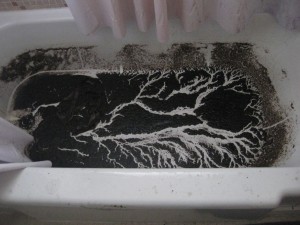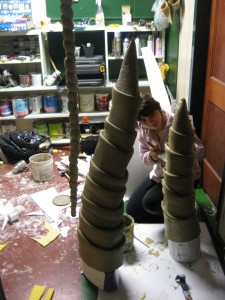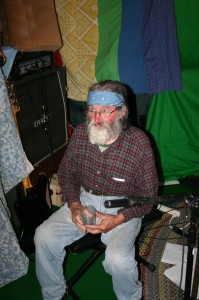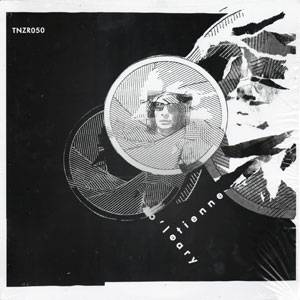 Etienne O'Leary
Musique de Films (1966-1968)
(Tenzier)
Montreal, QC
From the southern chromo of Aaron Levin:
The Montreal-born Etienne O'Leary escaped Quebec's Quiet Revolution to partake in the burgeoning underground cinema of late-60s France. Unique to his filmmaking trade was Etienne's self-taught abilities to compose soundtracks to his films, using primarily a tape recorder, harmonium, and prepared piano. The resulting control over image and sound allowed O'Leary to realize the dense, suffocating atmosphere of his "diary films"; transparent cut-ups, sharp drags of visceral sexuality, and the wrenching drone of his harmonium are constants during O'Leary's exposition. The hedonism of his Parisian excursion is fully realized in Day Tripper when their hyper-sexualized day-time boredoms are set to a proto-plunderphied cut-up of Screaming Jay Hawkings and Nancy Sinatra. While only producing three films (Day Tripper (1966, 16mm, 9min), Homeo (1967, 16mm, 38min), and Chromo'Sud (1968, 16mm, 21min)), O'Leary's legacy survives thanks to Tenzier's fantastic 180g Vinyl LP + DVD reissue, capturing O'Leary's films and soundtracks for the first time since their emergence in 1968. Certified mega-GRIP!!
Du chromo du sud d'Aaron Levin: (Traduit par les bandes-son de Maya Keshav)
Le montréalais Etienne O'Leary a échappé à la revolution tranquille du Québec pour prendre part au cinéma avant-garde en plein essor de France à la fin des années 60. Ce qui était unique dans sa profession de cinéaste était les aptitudes autodidactes d'Etienne de composer les bandes-son de ses films, avec une magnétophone, un harmonium, et un piano préparé. Le contrôle conséquent de l'image et de son a permis à O'Leary de réaliser l'ambiance étouffante et lourde de des films à l'air de journal intime; les passages transparents, les bouffées cassantes de sexualité viscérale, et le drone dévastateur de son harmonium sont les constantes pendant les expositions d'O'Leary. L'hédonisme de son excursion Parisienne est complètement réalisé avec Day Tripper quand leurs ennuis super-sexuels de journée sont mis en montage protopillé de Screaming Jay Hawkings et Nancy Sinatrea. Même s'il n'a produit que trois films (Day Tripper (1966, 16mm, 9min), Homeo (1967, 16mm, 38min), et Chromo'Sud (1968, 16mm, 21min)), l'héritage d'O'Leary reste grâce à la réédition fantastique du LP en vinyl + DVD de 180g de Tenzier, qui saisissent les films et les bandes-son d'O'Leary pour la première fois depuis leur émergence en 1968. Un méga super achat!
Etienne O'Leary – Chromo'Sud (excerpt)
Etienne O'Leary – Day Tripper (excerpt)
---