Tag: experimental pop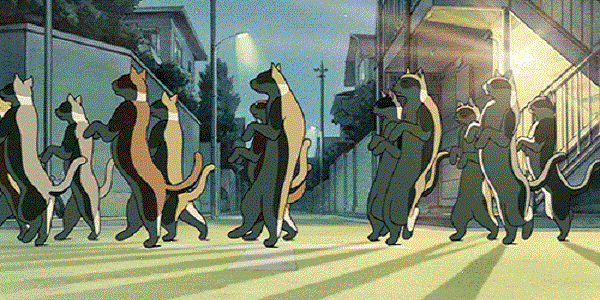 sarah denim
Finding Out
(directed by: sarah denim)
Halifax, NS
From the transformed paws of Brian Cleveland:
"Follow me." We begin a hypnotic feline trance to a place where everyone loves you. 189 seconds: find yourself, know yourself, love yourself, and believe in yourself. It takes a particular skill to make a popping piece of broken electronic sounds to match a silent film. Who knew a cat would provide the best advice to stand up for yourself and speak from the heart.
Des pattes transformées de Brian Cleveland:
(De la transe féline d' Odile Leclerc)
« Suivez-moi. » Nous commençons une transe féline et hypnotique vers un endroit où tout le monde t'aime. 189 seconds: trouve-toi, connais-toi, aime-toi et crois en toi. Ça prend un talent particulier pour faire correspondre un morceau de sons électroniques brisés qui saute à un film silencieux. Qui savait qu'un chat fournirait le meilleur conseil pour s'affirmer et parler du fond du cœur.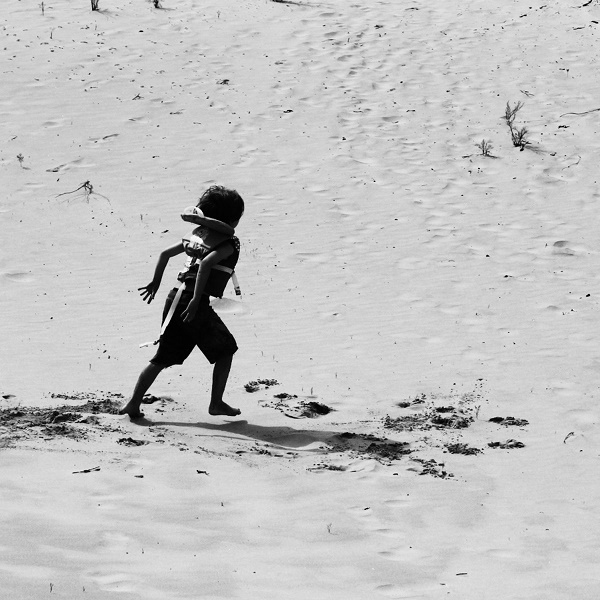 Jo Passed
Out
Vancouver, BC // Montreal, QC
From the shock of Hailey Celesse McCarthy:
A vault of elemental drone converges with a psychedelic, progressive loam on Jo Passed's debut release Out. Each track is an electric field casing a dark cellar, waiting to cast out shadows with the opening switch of an electric current. Jo Passed's vocals drape themselves over Out like soft transmissions – each magnetic composition creates a form that reinforces the crux – hovering in the air tasteless, invisible, but sensed.
De la stupeur de Hailey Celesse McCarthy:
(Traduit par l'ahurissement de Marie-Pier Chevrier?)
Une chambre-forte de drones élémentaires converge vers une glaise psychédélique et progressive sur Out, le premier album de Jo Passed. Chaque piste est un champ électrique enveloppant un sombre caveau, attendant patiemment de libérer ses ombres à l'activation d'un interrupteur de courant électrique. Les harmonies vocales de Jo Passed se drapent autour de Out comme de douces transmissions; chaque composition magnétique crée une forme en renforçant le coeur, voltigeant sans goût et invisible, mais sentie.
Jo Passed – No, Joy (I'm Not Real Girl)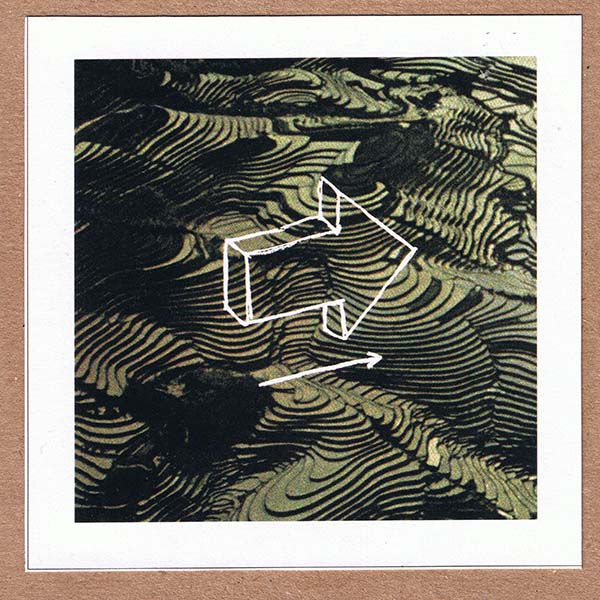 Mauno
Rough Master
(Self Released)
Halifax, NS
From the symphonic sear of Benjamin Anderson:
The stake blazes alight. All around voices like blacksmiths' strikes sing and smoulder on. Cries of "witchcraft" untangle themselves from the din. Bloodthirst glints like an oil slick across irises. The flames are licking your feet, the sear is symphonic; it feels of soaring strings. All for conjuring up tones that shape-shift and maneuver in and out of the ear like a salt water tide gurgling through a rusted pipe. Night is a muscle; you burn in the flex of it.
Du brûlement symphonique de Benjamin Anderson:
(Traduit par Louis-Félix de Chevigny, qui scande avec la foule enflammée)
Le bûcher s'enflamme. Autour de lui, tel un forgeron qui fait chanter son enclume, fusent des voix. Des accusations de «sorcellerie» jaillissent du tumulte. Des yeux qui pétillent d'une lueur assoiffée de sang, telle une nappe de fioul qui s'étend sur leurs iris. Les flammes te lèchent les pieds, leur brûlure est symphonique; tel des cordes en délire. Tout cela évoque des tons qui se métamorphosent et manœuvrent le canal auditif telle une marée d'eau salée qui gargouille dans un tuyau rouillé. Tu brûles dans le fléchissement du muscle de la nuit.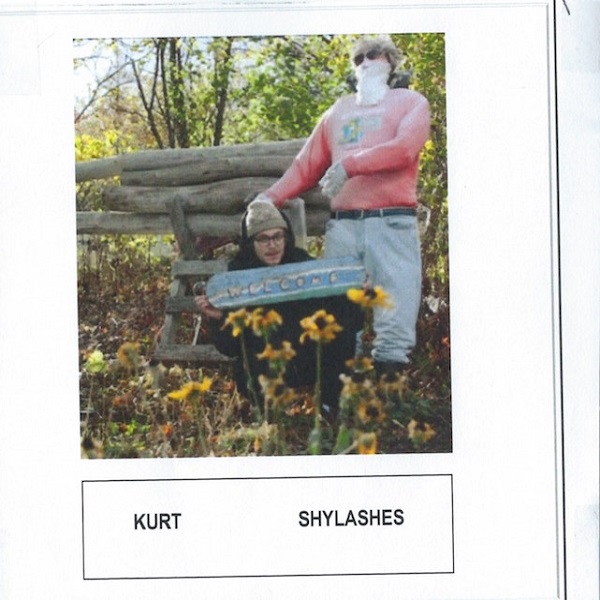 Kurt Inder
Shylashes Demo
(Self Released)
Grand Falls-Windsor, NL
From the hopelessly romanticized mind of Mike Roy:
"Someone wants me. Someone roaming the streets wants me! Will you turn the corner?" Curt Henderson's lovelorn plea for honest and true companionship prefaces Kurt Inder's "Type of Feeling" on his latest release, Shylashes. This tribute perfectly embodies the coming-of-age, post-adolescent concerns that plague us all. Inder's bedroom pop is at turns confident and frightened, anxious and relaxed. Always ready to turn the corner to find that someone roaming the streets, but totally cool with sitting tight and waiting for them to cruise by on their own.
De l'esprit éternellement romancé de Mike Roy:
(Traduit par l'itinérance brouillon de Marie-Pier Chevrier)
«On me veut. Un être écumant les rues me veut! Tournerez-vous le coin?» Ce plaidoyer mélancolique de Curt Henderson pour une amitié réelle et sincère introduit Type of Feeling sur le dernier album de Kurt Inder, Shylashes. Cet hommage incarne à la perfection les tourments universels marquant la fin de l'adolescence qui nous accablent tous. La bedroom pop offerte par Inder est tour à tour confiante et effrayée, impatiente et tranquille. Toujours prête à tourner le coin à la rencontre de ce quelqu'un écumant les rues, mais tout aussi encline à attendre sagement qu'il s'approche de lui-même.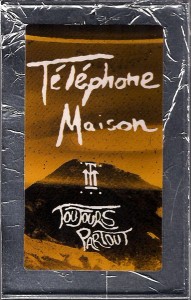 Téléphone Maison
Toujours Partout
Montréal, QC
From the revolving ballet of Hugo Hyart-Dauvergne:
The music of Téléphone Maison might be hard to apprehend. It is diffuse, always everywhere. Yet once intangible things are seized, they become sources of constant renewal, great satisfaction, and a deep gaze into the internal-external spectrum. Thoughts wander as many forms jostle in a revolving ballet taking us higher into faraway galaxies, nevertheless so near from the starting point: peace and calm. Waves, textures and extraterrestrial vibrations make Alexis Maurice Brien (Téléphone Maison) one of the most indispensable acts in the cosmic Canadian and francophone musical soundscape. Special mentions to the fresh packaging from Arachnidiscs and the cameo from YlangYlang, who sends the recordings further up and out.
Du ballet tournoyant de Hugo Hyart-Dauvergne:
La musique de Téléphone Maison peut-être dure à appréhender. Elle est diffuse, toujours partout. Pourtant une fois que les choses indéfinissables sont comprises, elles deviennent sources de grandes satisfaction et de renouvellement constant du regard vers les mondes du spectre interne-externe. Les pensées se baladent, tant de formes se bousculent dans un ballet qui en tournant sur lui-même nous porte en nous élevant vers des galaxies lointaines et si proche du point de départ : calme et paix. Ondes, textures et vibrations extraterrestres font de Alexis Maurice Brien (Téléphone Maison) un des actes les plus indispensables du paysage cosmique canadien et francophone. Mentions spéciales à l'emballage de fraîcheur concocté par Arachnidiscs et à l'apparition de YlangYlang qui nous envoie encore plus loin et plus haut.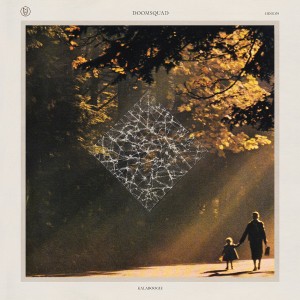 Doomsquad
Kalaboogie
Toronto, ON // Montréal, QC
From the heard terminus of Adam Bradley:
Born from the marriage of Moon and Crocodile, they emerge fully formed from the holy soil of eroded aeons. The bones of all beings rattle, their cells vibrating, muscles trembling. Skies heathered dark, lighting explodes across the earth as these three beings, contrived of the same infinite blood, rise higher, higher. Six iridescent eyes penetrate the minds of every man, woman, child. Their mouths move in union, with words heard heavily and forever: "Hear. The Terminus Approaches. So Now. Dance."
Du terminus entendu d'Adam Bradley:
(Traduit par Vincent Rondeau)
Nés de la rencontre de la lune et du crocodile, ils jaillissent à l'état adulte hors du sol sanctifié des éternités corrompues. Chaque créature sent ses os tressaillir, ses cellules vibrer, ses muscles trembler. Sous la bruyère sombre des cieux, une explosion d'éclairs parcourt la terre et ces trois êtres, engendrés du même sang infini, s'élèvent toujours plus haut. Six yeux irisés pénètrent l'esprit de chaque homme, femme et enfant. Leurs bouches prononcent à l'unisson ces mots, qui résonnent pesamment et perpétuellement : « Hear. The Terminus Approaches. So Now. Dance. » (« Entendez. Le terminus approche. Alors maintenant. Dansez. »)

Doomsquad – Head Spirit (for our Mechanical Time)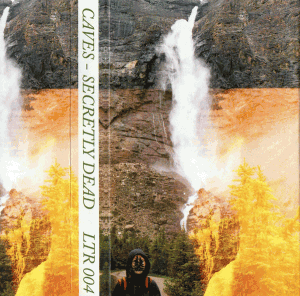 Caves
Secretly Dead
Saskatoon, SK
From the gas-soaked torch of Christopher Laramee:
Having evolved from the one-man band of Pete Grier into a four-piece, Caves gets pastoral quick on this full-length. Think Flying Saucer Attack's rural drip-gaze nuzzling up to Yo La Tengo's midnight skyline drone anthems. "Concrete Teeth" drowns in its own gooey dub treatments, indistinct vocal lines swirling into the keyboard and guitar loops whilst achieving full infinity with a shrug. The overall effect of this laid-back listen is a wonderful assimilation rather than a hobbled clobber over the skull. Pleasant, distant and kinda threatening like driving around the suburbs at dusk. Some fine bleed for the last drink before bed. Geez, now I'm thirsty!
Du flambeau trempé de gaz de Christopher Laramee: (Traduit par le dernier mot de Maya Keshav)
Ayant évolué de l'homme-orchestre de Pete Grier en quartette, Caves devient bucolique avec ce long-métrage. Imaginez le drip-gaze rural de Flying Saucer Attack qui fait un câlin aux hymnes horizon-minuit de drone de Yo La Tengo. "Concrete Teeth" se vautre dans ses propres traitements dub sirupeux, les mélodies floues du chant tourbillonnent dans le clavier et les boucles de guitare pendant qu'elles atteignent l'infini complet avec un haussement d'épaules. L'effet global de cette écoute détendue est une assimilation merveilleuse à la place d'un tabassage sur le crâne. C'est agréable, lointain, et un peu menaçant, comme conduire dans le banlieu au crépuscule. C'est une boisson parfaite pour la dernière gorgée avant qu'on se couche. Tabarnouette, maintenant j'ai soif!
---