Tag: electronic Wish Lash
Altar of Doubt
Calgary, AB
From the distant party of MCLF:
One hand reaches out and the world opens up. We're not bound by the wires, we're bound up in the silent air, our words tender in the the precious dirt and the greens emerging. These are our bodies. We're dancing.
A mutant weirdo crew holding together this mass of circuits and wires, deep trouble, pulsing and smoking hot where things cross, where the solder wears thin. Thousands of tendrils drift over us, around us, pulling us apart and back together again: different, better.
Du souffle de feu de MCLF:
Une main se tend et le monde s'ouvre. Nous ne sommes pas liés par les câbles, nous sommes liés dans le silence , notre mots dans le précieux dirt et les greens en émergence. Ce sont nos corps. Nous dansons. Une équipe de weirdos mutants tenant ensemble cette masse de circuits et de fils, ennuis profonds , pulsant et fumant à chaud là où les choses se croisent, où la soudure s'use très peu. Des milliers de vrilles dérivent sur nous, autour de nous, nous séparant et nous ressaisissant: différent, meilleur.
From the organic feeling of Willow Cioppa:
Released in early 2016, Armour by Rae Spoon is a magnificent album composed of ten highly anticipated tracks, following up their six previous albums. Considered one of Canada's best singer-songwriters, Rae Spoon's Armour is an astoundingly intimate and beautiful compilation of works. Sitting down with Rae, we discussed queerness in music, influences, and more. As a fellow queer musician, talking to Rae and experiencing firsthand the upfront way in which they discuss themself and their music was a true pleasure.
What is your creation process?
Mostly I just hang out around my house doing other stuff until I suddenly start writing songs. I'm not really sure how it happens, but I try not to mess with it.
When creating music, do you strive for a particular theme, or do you aim for a more go-with-the-flow, organic type of feeling?
It depends on where I am in the process of making an album. Sometimes early songs come out of certain situations, but then later on I do end up going for a unified feeling so that the album is cohesive.
How did you begin making music?
I started playing guitar when I was 12, and pretty soon I was writing my own songs. It just happened pretty naturally, I guess.
Are there pieces of the Montreal arts and culture scene that penetrate and/or influence your music?
When I lived in Montreal, I think that being in a city that had such a strong arts scene definitely influenced my music and gave me a lot of space to create.
What emotions would you say you try to evoke?
I'm not sure that I do try to evoke any emotions, to be honest. My music is how I emote, so if people end up connecting to those feelings then I'm doing my job.
How do you feel being queer influences your art and your connection to it?
I'm not sure that it informs my music more than anyone's sexuality informs their music.
How would you say your music has changed over the years?
I definitely use a lot more electronic beats and programming than I did ten years ago, and in the last few years I've been moving to using more organic sounds as electronic beats, so I'm always kind of changing it up.
Are there any works you are particularly proud of?
Whatever I've done most recently tends to be what I'm most invested in, so I guess right now it's Armour. That being said, I do move on to my next project pretty quickly, so maybe it's the stuff I'm working on now. I also don't usually feel proud about what I make, I just have to make it and then if people like it and listen to it I'm happy.
Who is your favourite local artist?
I spend a lot of time all over Canada, so it's hard to say what's local and what's not for me. I think LAL is an amazing band.
What is the most recent thing you've been listening to? Is there something you're planning on bumping all summer long?
The most recent band I listened to is a British group called Jesus and His Judgmental Father.
What is your dream show bill?
Dolly Parton and Beyoncé.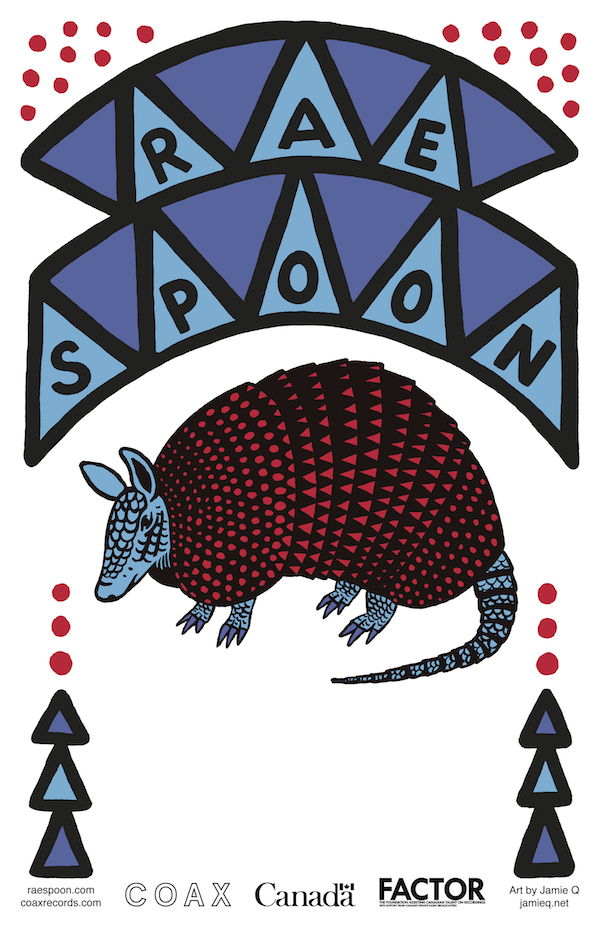 Du sentiment organique de Willow Cioppa:
(Traduit par Julie Mayer)
Sorti au début de l'année 2016 et suite d'une série de six albums, *Armour* de Ray Spoon est formé de dix magnifiques chansons très attendues. Comptant parmi les meilleurs auteurs-compositeurs-interprètes du Canada, Rae Spoon a créé une belle compilation d'œuvres étonnamment intime. En entrevue avec Rae, nous avons discuté de la représentation allosexuelle dans la musique, de ses influences et bien plus. Étant moi-même un artiste allosexuel, j'ai eu un réel plaisir à converser avec Rae et d'avoir été témoin de son franc-parler sur sa personne et sa musique.
**Quel est ton processus de création?**
La plupart du temps, je flâne à la maison, à faire autre chose, jusqu'à ce que je mette soudain à écrire des chansons. Je ne sais pas trop comment ça arrive/se produit/se fait, mais je ne cherche pas à comprendre. [à le provoquer/bousculer/précipiter/hâter]
**Quand tu crées de la musique, cherches-tu à aborder un thème de prédilection ou à te laisser porter par le courant?**
Ça dépend où j'en suis dans la conception de l'album. Il arrive parfois que les chansons hâtives proviennent de certaines situations données. Puis, par après/ensuite, je choisis finalement d'unifier les sentiments que suscitent celles-ci pour que l'album soit cohérent.
**Comment as-tu commencé à faire de la musique?**
J'ai commencé à jouer de la guitare quand j'avais 12 ans. Et bien assez tôt, je composais mes propres chansons. Ça m'est venu tout naturellement, j'imagine.
**Y a-t-il des aspects appartenant à la scène artistique et culturelle de Montréal qui marquent ou influencent ta musique?**
Je pense que le fait d'avoir vécu dans une ville comme Montréal, ayant une scène artistique si forte a influencé sans l'ombre d'un doute ma musique et m'a donné beaucoup de liberté de création.
**Quelles émotions tentes-tu d'évoquer dans ta musique?**
Je doute que j'essaie/je ne cherche pas à d'évoquer quelque émotion que ce soit, honnêtement. Ma musique est la façon dont j'exprime mes émotions. Donc, si le public finit par s'identifier/se reconnaître/connecter à ces sentiments, alors mission accomplie.
**Comment/De quelle façon l'allosexualité influence-elle ton art et ta relation à l'égard de ce dernier?**
Je ne crois pas que l'orientation sexuelle façonne plus ma musique que celle d'une autre personne.
**Comment ta musique a-t-elle changé/évolué au fil des ans?**
J'utilise beaucoup plus de rythmes électroniques et de programmation comparativement à ce que je faisais il y a dix ans. Au cours des dernières années, j'ai commencé à utiliser plus de sons organiques comme les rythmes électroniques, de sorte que je change constamment.
**Éprouves-tu de la fierté pour des œuvres en particulier?**
Tout ce que j'ai fait récemment à tendance à être ce dans quoi je m'investis le plus. Donc, je suppose que, présentement, c'est *Armour*. Cela dit, je change de projet pas mal vite, donc peut-être est-ce ce sur quoi là-dessus que je travaille maintenant. Aussi, je ne tire pas particulièrement de fierté de ce que je fais, il me suffit de le faire/je n'ai qu'à le faire et si les gens aiment ce qu'ils écoutent/entendent, ça fait mon bonheur.
**Qui est ton artiste local préféré?**
Je passe beaucoup de temps d'un bout à l'autre du Canada. Par conséquent, il m'est difficile de déterminer ce qui est local de ce qui ne l'est pas. Je trouve que LAL est un groupe exceptionnel.
**Quelle est la toute dernière chose que tu as écoutée? Y a-t-il une chose sur laquelle tu comptes te déhancher tout l'été?**
Le dernier groupe que j'ai écouté est un quatuor britannique du nom de Jesus and His Judgmental Father.
**Quel serait ton spectacle de rêve?**
Dolly Parton et Beyoncé.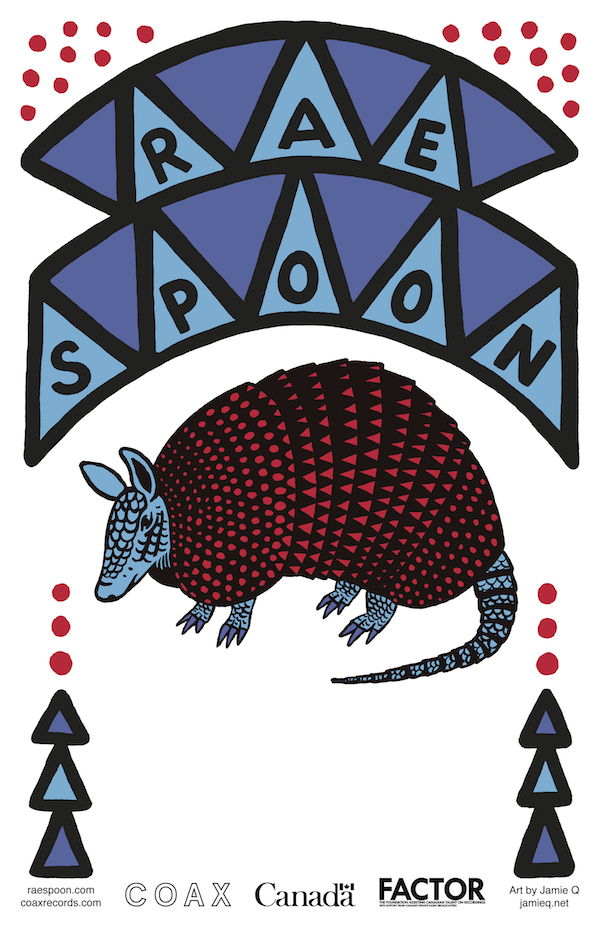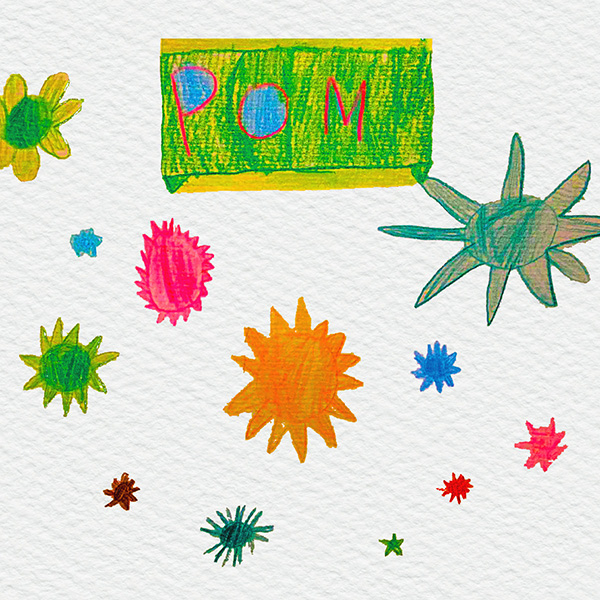 POM
POM EP
Self-released
Toronto, ON
From the archives of Mike Roi's Äppärät:
The Internet. Digital echoes become reflections of ourselves from the ideals (and flaws) of our bodies in the form of endless retweets, reactions and likes. This is nothing new, but POM find the beauty and horror lying in this relationship rallying to infinity. The syncopated rhythms of POM's instrumentals feel coolly calculated, but underscored by it all is the incongruent marriage of the real and the programmed. Its incompatibility knows no limits, but there is a thrill in the known and unknown beauty created by the shifting powers of control. "Take time to look inside – you're mine".
Archivée dans l'äppärät de Mike Roi:
(Traduit par l'encrier kaléidoscopique de Julie Mayer)
L'Internet. Les échos numériques deviennent les reflets de nous-mêmes, les idéaux (et les travers) de nos corps sous forme de gazouillis partagés, de réactions et de « J'aime » sans fin. Ça n'a rien de nouveau; POM a découvert la beauté et l'horreur se cachant derrière cette relation d'échanges à l'infini. Le duo semble avoir calculé de sang-froid sa musique instrumentale aux rythmes syncopés. Cependant, le tout met en évidence le mariage incongru du réel et du virtuel, de l'improvisation et de la programmation. Cette incompatibilité ne connaît aucune limite, mais un délicieux frisson réside dans la beauté connue et inconnue créées par le pouvoir changeant de l'emprise. « Prends le temps de regarder à l'intérieur; tu es à moi »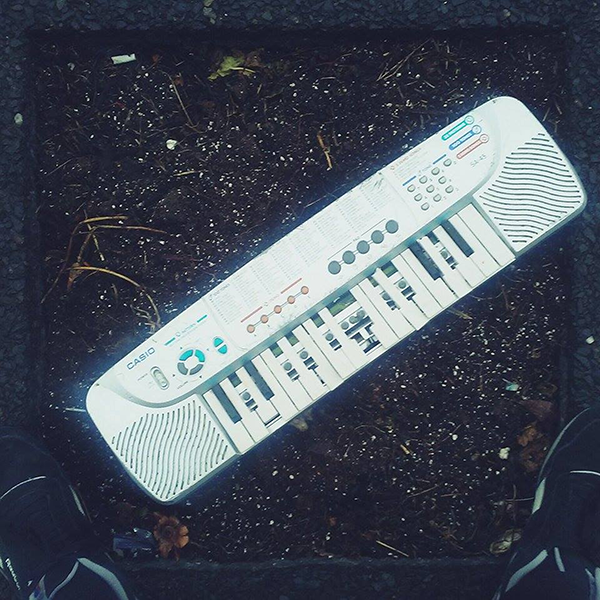 Bone Marrow
A Spiritual Blur / Someone New EP
Self-released
Montréal, QC
From the basement thoughts of Katie Jensen:
You sent yourself a text message last night: "Seeking aural healing. Receiving heaven. Swallowed whole." You must have interfaced with an angel last night. 1080p eyes probe the velvet dark. The room shifted overnight, or maybe just when you got home; piles of clothes heaped on keyboards, jeans weighing down oscillator keys, an organ flipped over and screaming. The phone screen glows, a cheap jellyfish sending tentacles into contact lists. Your long nails catch on the fibres of the blanket, pulling out synthetic fabric in squiggly fibres. It reminds you of shredding dandelions at the lake, feet swinging like Red Rover, slipping on wet wood, splinters gathering in palms, your peach body disappearing into indigo depths.
Des pensées souterraines de Katie Jensen:
(Traduit par l'écharde incrustée dans l'index de Jessica Grenier)
Tu t'es envoyé un message texte hier : « Recherche guérison auditive. Reçois le paradis : engloutissement total. » Tu as dû communiquer avec un ange hier soir. Des yeux en 1080p qui sondent le velours de l'obscurité. La pièce a changé cette nuit, ou peut-être juste quand tu as ouvert la porte de la maison. Des piles de vêtements jonchant des claviers, des jeans appuyant sur les touches d'un oscillateur, un orgue renversé qui se lamente. L'écran du cellulaire brille – une méduse en toc étirant ses tentacules à travers la liste de contacts. Tes longs ongles s'accrochent dans une couverture, tordant ses fibres synthétiques. Ça te rappelle les pissenlits s'effilochant au lac. Tes pieds se balançant comme pour Red Rover, qui glissent sur du bois mouillé; les échardes qui s'accumulent dans tes paumes. Ton corps de pêche qui disparaît dans les profondeurs indigo.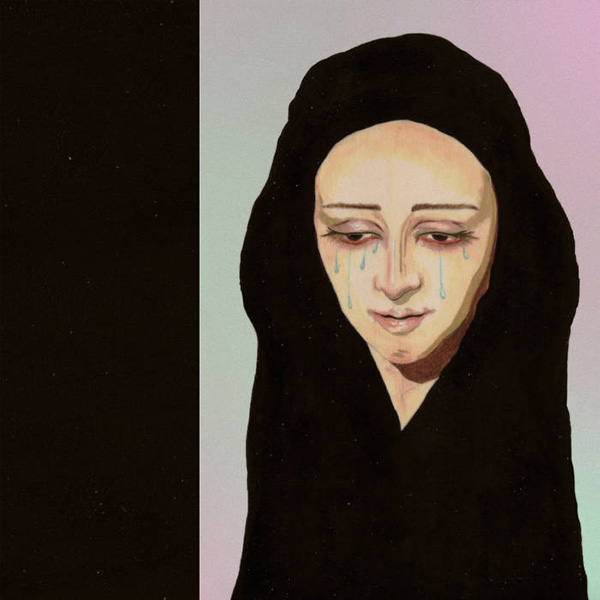 Piith
Sweet Sweet Morning
Montréal, QC
From the cat's cradle tangled fingers of Mackenzie Smedmor:
Crystal-coated electric rhythms are the magnetic lure. Through the cracking glass slowly seeps a beckoning amorphous warmth. Love's voice spins you into a beautifully contorted spiderweb of glistening digital morning dew. Synths and guitars shiver whispers like a holographic brook through the land of the silver birch. A dream is delicately yet so masterfully suspended by silk threads, you believe reality has finally uttered its tantalizing secrets in an escalating impenetrable epic.
Piith's *Sweet Sweet Morning* marvelously slithers electronic dark pop fantasies into consciousness.
Des doigts empêtrés de la toile d'araignées:
Le leurre magnétique est recouvert de cristaux. À travers le verre cassant s'infiltre lentement une chaleur amorphe séduisante. La voix de Love te pirouette dans une toile d'araignée merveilleusement contorsionnée de rosée matinale numérique luisante. Des synthétiseurs et des guitares frissonnent des chuchotement comme un ruisseau holographique à travers le pays du bouleau argenté. Un rêve est délicatement, mais si habilement, suspendu par des ficelles de soie, que tu crois que la réalité a finalement verbalisé ses secrets tentants dans une impénétrable épopée qui s'intensifie.
*Sweet Sweet Morning* de Piith glisse merveilleusement des fantaisies de musique pop sombre électronique jusque dans la conscience.
Piith – Song I Wrote About UUUU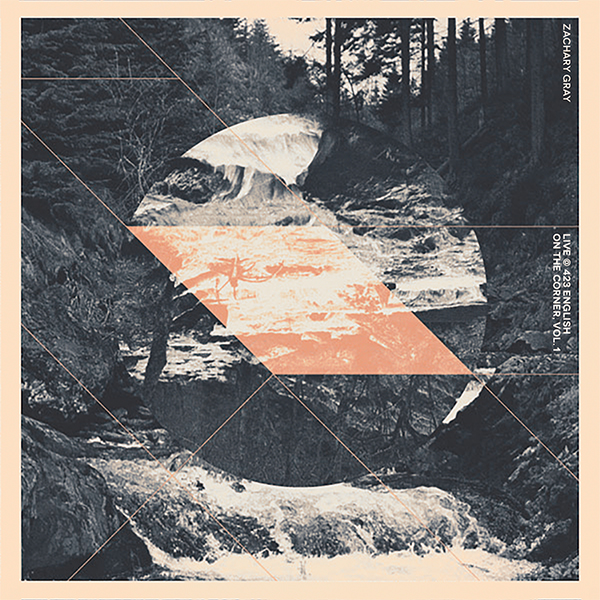 Zachary Gray
Live @ 423 English EP
Self-Released
London, ON
From the mental-pictures of Griffin Martell:
In an unassuming east end abode, Zachary Gray sits "cross-legged" on the floor, painting mental-pictures of the pastoral beyond. High-flying frequencies carry into the vacant lot next door where the legacy of the speed city went up in flames. Still, the warm glare of the horizon beckons us forward. Sepia-tinted scenes flicker in and out of consciousness while layers of modulated soundwaves envelop the room. For a moment no one stirs and time collapses into the present.
Des images mentales de Griffin Martell:
(Traduit par les yeux archi-secs de Julie Mayer)
Dans une humble demeure située dans l'est de London, Zachary Gray, assis « jambes croisées » sur le plancher, est en train de peindre les images mentales d'une pastorale d'antan. Des fréquences de haut vol se portent jusqu'au studio vacant d'à côté où l'héritage de la ville du *speed* est parti en fumée. Pourtant, la lumière vive et chaleureuse de l'horizon nous fait signe d'approcher. Des scènes vacillantes couleur sépia entrent et sortent de la conscience alors que des couches de vagues sonores modulantes enveloppent la pièce. L'espace d'un instant, personne ne bouge tandis que le temps s'écroule dans le présent.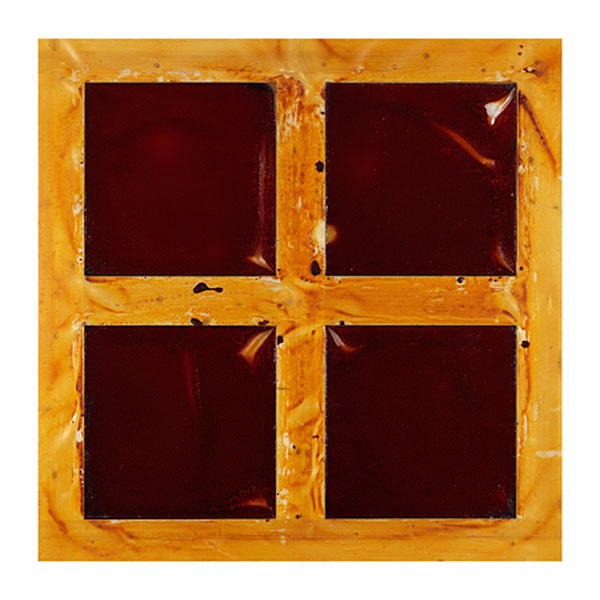 d'Eon
Foxconn / Trios
(Knives)
Montréal, QC
From the rendered mesh of Aaron Levin :
Surfacing tones Hegelian, Foxconn / Trios glides through a MIDIfried dystopia jit-compiled into quantized oblivion. Get lifted by the emotional vanguard as d'Eon explores the ergonomics of labour in an age of continuous data. Catch you in the mesh.
Du réseau transformé Aaron Levin:
(Traduit par la dystopie explosée de Maya Keshav)
En faisant ressortir les tons hégéliens, Foxconn / Trios plane dans une dystopie du genre MIDI explosée qui est compilée à la volée jusqu'à l'inconscience réglée pour atteindre une certaine perfection. Laisse-toi t'envoler par l'avant-garde émouvante alors que d'Eon explore l'ergonomie au travail à l'ère des données continues. À plus tard sur le Web.
d'Eon – Transparency Part III – ii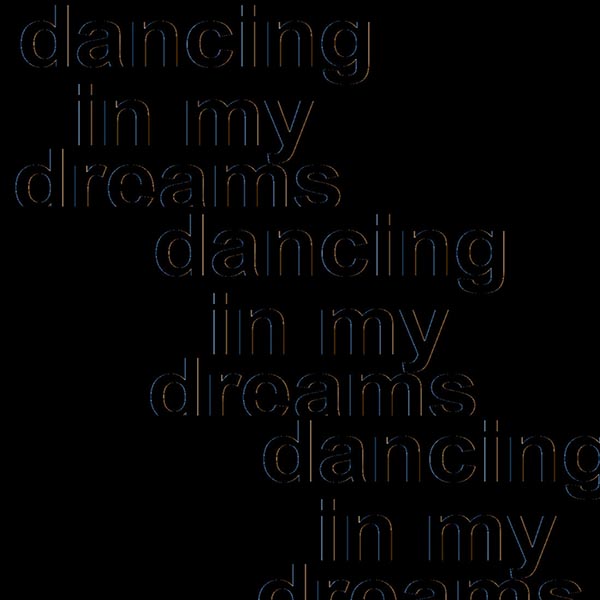 Dancing in my Dreams
Demo
(Self-Released)
Charlottetown, PEI
From the hellish nightmare of Mark Gillis:
This is the crossroads where your sleek and shiny dreams are synthesized into sinister, hellish nightmares. Swaths of ghastly turbulence envelop you as you fall deeper into depressing hopelessness. Eyes shut, body pulsating with every beat, sending tremors to your outmost extremities. Sharp, angular melodies abruptly fling your body, performing a cult-like ritual dance. This is music that enters through the ears, and infests the rest of you.
Des cauchemars infernales de Mark Gillis:
(Traduit par l'horrible turbulence d' Odile Leclerc)
Ceci est la croisée des chemins où tes rêves onctueux et reluisants sont synthétisés en atroces cauchemars sinistres. Des bandes d'horribles turbulences t'enveloppent pendant que tu tombes plus profondément dans un triste désespoir. Les yeux fermés, le corps palpitant à chaque battement, envoyant des trépidations à tes extrémités les plus lointaines. Des mélodies tranchantes et angulaires balancent ton corps, effectuant une danse rituelle de culte. C'est une musique qui entre par les oreilles et infeste le reste de ta personne.
Dancing in my Dreams – Neverland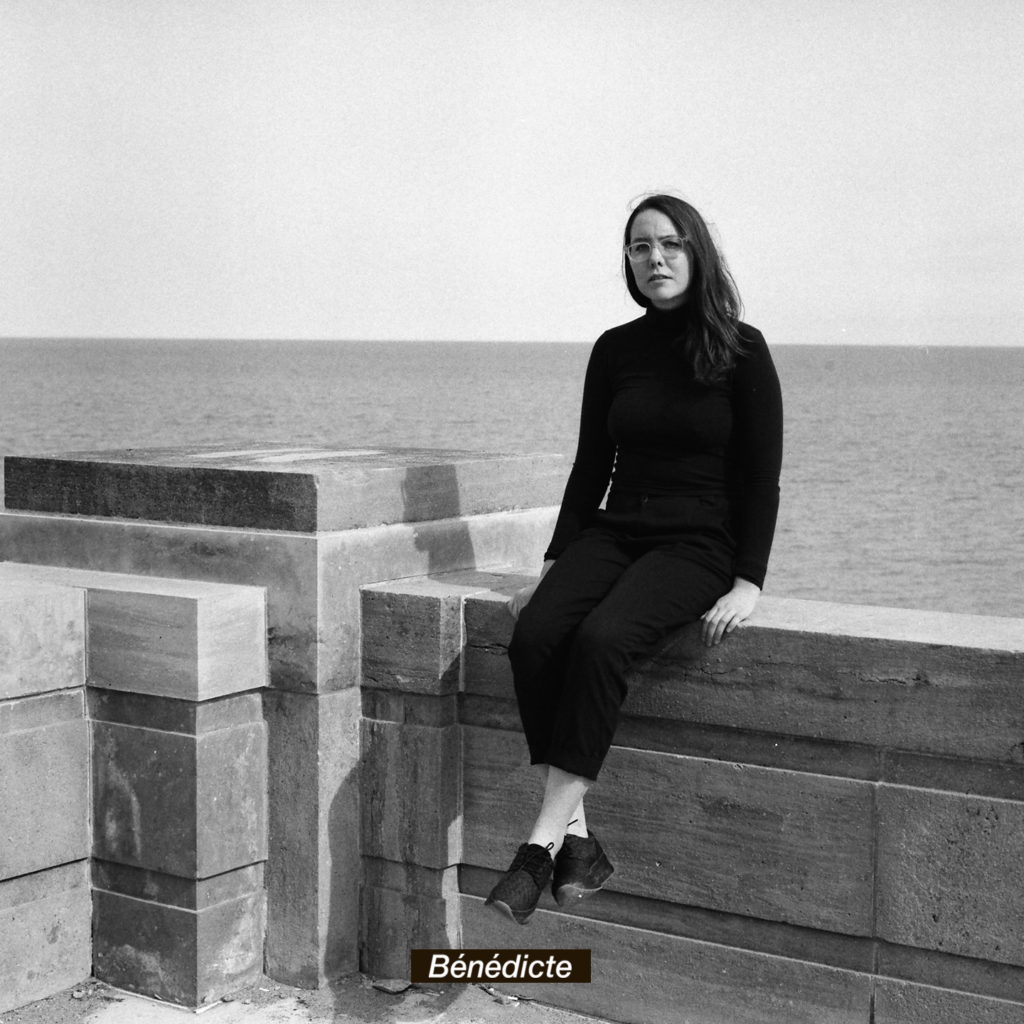 Bénédicte
Bénédicte
(Self-Released)
Toronto, ON
From the Famicon of Aaron Levin:
It's 1993 and your parents just got divorced. You don't really understand why because your entire life is Nintendo and there's no such thing as "divorce lawyers" in Bubble Bobble. But you persevere. Alone. Drifting. The universe is so big you just swim from planet to planet. You jam with some aliens on Mars before napping in the tidal overtures of Jupiter's gravity waves. It's 10,000 years before you realize you're being watched. Every move, thought, and frequency is permeated by The Watcher. The eyes. The gaze. The warrant-less destruction of private sanctity. It's arresting. It's jarring. You hate it. You want out. But how? You are the universe. Your death is the death of everything, all things, even the watcher itself. ¿ƃuᴉɥʇʎuɐ uǝʌǝ sᴉ ʇɐɥʍ ¿puǝ sƃuos ʇǝᴉnb ǝɥʇ op ǝɹǝɥʍ
Bénédicte's new EP, produced/performed entirely by Maxime Gordon, will be released on the 8th of September, grip it at their SoundCloud here.
Du Famicon d'Aaron Levin:
(Traduit par le Bubble Bobble d'Odile Leclerc)
C'est 1993 et tes parents viennent juste de divorcés. Tu ne comprends pas vraiment pourquoi parce que ta vie entière est le Nintendo et qu'il n'y a pas de chose comme des « avocats de divorce » dans Bubble Bobble. Mais tu persévères. Seul. Dérivant. L'univers est tellement grand que tu nages simplement de planète en planète. Tu jam avec des extraterrestres sur Mars avant de faire une sieste dans le raz-de-marée des ouvertures de la gravité de Jupiter. Ça prend 10 000 ans avant que tu réalises que tu es surveillé. Chaque mouvement, pensée et fréquence est filtré par les Observateurs. Les yeux. Le regard. La destruction sans garantie de la sainteté privée. C'est frappant. C'est choquant. Tu détestes ça. Tu veux t'en aller, mais comment? Tu es l'univers. Ta mort est la mort de tout, de toutes les choses, même des l'observateur lui-même. ¿ɐç ʇnoʇ uoçɐɟ ǝʇnoʇ ǝp ʇsǝ'ɔ ǝnb ǝɔ-ʇsǝ'no ¿sǝllǝ-ʇuǝssᴉuᴉɟ sǝsnǝᴉɔuǝlᴉs suosuɐɥɔ sǝl ùo
Le nouvel EP de Bénédicte, produit/réalisé entièrement par Maxime Gordon, sera publié le 8 Septembre, la saisir à leur SoundCloud ici.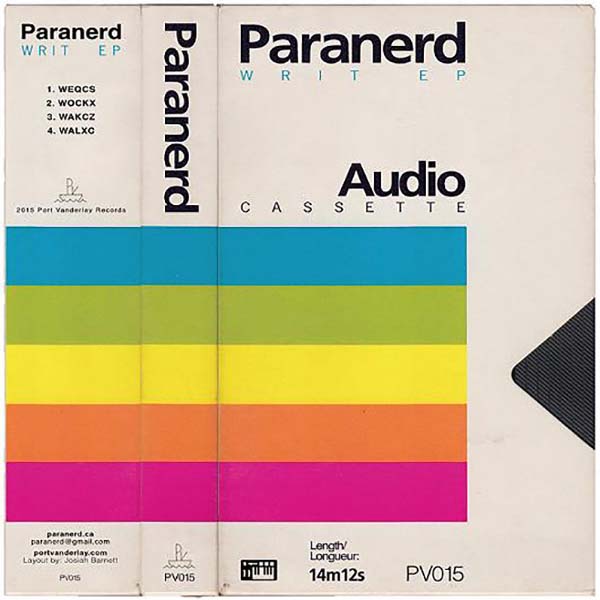 Paranerd
Writ EP
Moncton, NB
From the euphoric seclusion of Trevor Angst:
We've always been inclined to dance together in circles. Mind you, our feet barely shuffle, and our bopping heads merely impose our knees to dip whilst clurbing. The thought of being streaked with ultraviolet light by ceiling projectors is tempting enough to check in, but tonight we're really better off vibin' from each other's houses. Our jiving abilities are overcome by our own reveries, induced by the fluidity of oonts, tweaks and burbles. There are disparate segments of syncopated, burst mode riddums that clatter in sequences. A singular, spacey squelch that typifies a launch into hyperspace and sweeping cut off frequencies for full velocity.
De la solitude euphorique de Trevor Angst:
(Le mode en rafale de Odile Leclerc)
Nous avons toujours été enclins à danser en rond ensemble. Mais attention, nos pieds traînent à peine et nos têtes rebondissantes ne font qu'imposer à nos genoux de se ployer pendant que nous sortons en boîtes. L'idée de se faire strier de lumières ultraviolettes par des projecteurs au plafond est assez tentante pour participer, mais ce soir nous ferions mieux de prendre du bon temps à partir de nos maisons. Nos habilités à giguer sont vaincues par nos propres rêveries, induites par la fluidité des boom boom, des altérations et des gazouillis. Il y a des segments disparates de rythmes en mode rafales syncopés qui se fracassent en séquences. Un bruit de succion singulier qui caractérise un lancement dans l'hyperespace et un balayage coupent les fréquences pour atteindre une pleine vélocité.
---