Tag: electro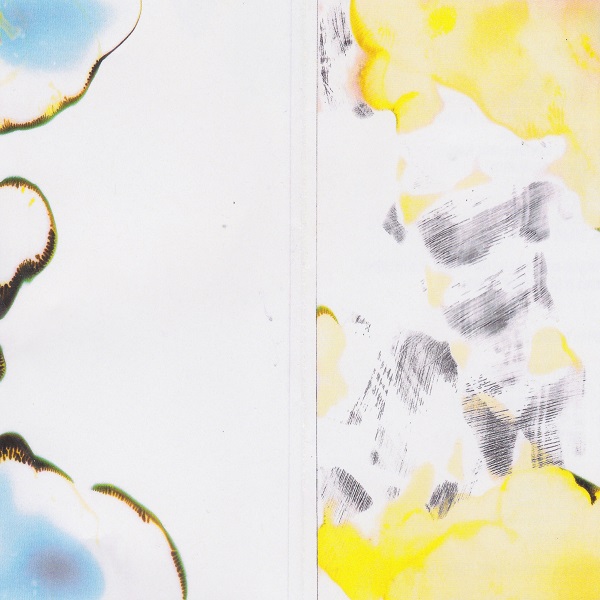 ILLER/VIRTUAL FLANNEL
ILLER/VIRTUAL FLANNEL
Saskatoon, SK
From the curated soft-serve of Joshua Robinson:
Compelled to the point of happy-stance, these electro-experimenters exhume the currential bravado of B(oh)r–lesque ingenuity and cast it in the au courant veil of colorful modalities. What remains after the lull… those carapaces of lurid and languid evenings; everything as one flying reel of a memory of a night. Dirty Tapes has done it again, our (not-so) southernly compatriots curating the soft-serve beats oftentimes lost to the whirling overture of everything else that we northernlies have to offer. Beats as currency, the dollar at an all-time high.
Extrait de la conservation glacée-molle de Joshua Robinson:
(Traduit par le tempo rubato cardiaque d' Émily Traichel)
Contraints avec plaisir, ces électro-expérimentateurs exhument le bravado mouvant d'ingénuosité B(oh)r-lesque et le jette dans le voile de modalités colorées connu. Ce qu'il reste après l'accalmie… ces carapaces de soirées obscènes et languides; des souvenirs qui passent aussi vivement qu'une pellicule cinématographique. Dirty Tapes nous épate à nouveau, nos compatriotes du (pas si loin au) sud agencent les rythmes glacés-mous souvent perdus parmi l'ouverture tourbillonnante de tout le reste que nous les nordistes avons à offrir. Le rythme en tant que monnaie, le dollar plus élevé que jamais.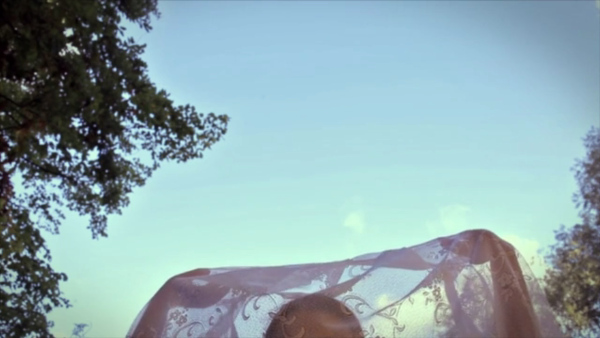 From the sloppy sobbing gob of Rachel Bellone:
It's hard not to fawn over the cloying melodrama of New Love Underground's "Prom Night Break Up". They use the forest to frame quick and poignant shots weaving in and out of a synth dream ballad. Nearly four minutes of bouncing between catharsis and nostalgia; a contrast we know and love. Regardless of how your prom night turned out, there is a schmaltz about this video that we can all relate to.
Du tas de reniflements fleur bleue de Rachel Bellone:
(Traduit par le coeur serré de Julie Mayer)
Difficile de ne pas lécher les bottes du mélodrame mièvre qu'est Prom Night Break Up de New Love Underground. Le duo utilise la forêt afin de cadrer des clichés instantanés poignants qui se faufilent à travers une ballade onirique sur synthétiseur. Cette dernière représente près de quatre minutes de rebondissements entre la catharsis et la nostalgie; un contraste familier qu'on aime. Peu importe comment s'est terminé votre bal de finissants, il y a, dans cette vidéo, un sentimentalisme auquel on peut tous s'identifier.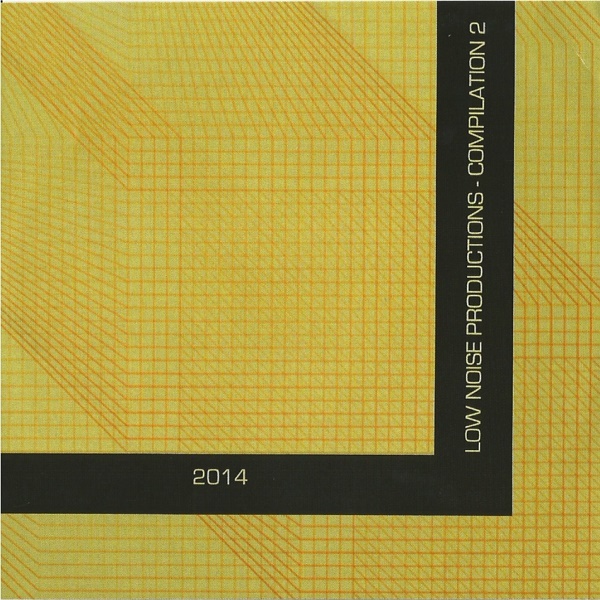 Various
LNP – Compilation 2
Ottawa , ON
From the motorik metabolism of Mark Anthony Brennan:
White. A cavernous room bathed in light. When you make your selection a drawer suddenly juts out from the infinite whiteness. Some selections gleam, like a brand-new super-efficient Porsche. Others are more clunky, but intriguing in their analogue peculiarity. Some remind you of sweaty nights on the techno dance-floors of Chicago. Then there's the one that brings back memories of the time in Berlin.
So many synths, so many styles. Finally, you decide. Yes, that one is perfect for your Terminator vs. Bladerunner flick.
Du métabolisme motorik de Mark Anthony Brennan:
(Traduit depuis la rutilante dystopie de Nicolas Coutlée)
Blanc. Une salle caverneuse baignée de lumière. Au moment de faire votre choix, un tiroir jaillit de la blancheur infinie. Certaines sélections brillent, comme une Porsche neuve et incroyablement performante. D'autres, moins rutilantes, vous intriguent par leur bizarrerie analogue. Quelques-unes vous rappellent ces nuits humides sur les pistes de danse techno de Chicago. Sans oublier cette dernière au contact de laquelle refont surface vos souvenirs du temps à Berlin.
Tant de synthés, tant de styles. Finalement , vous vous décidez. Oui, celle-ci sera parfaite pour votre prochain film, Terminator vs. Bladerunner.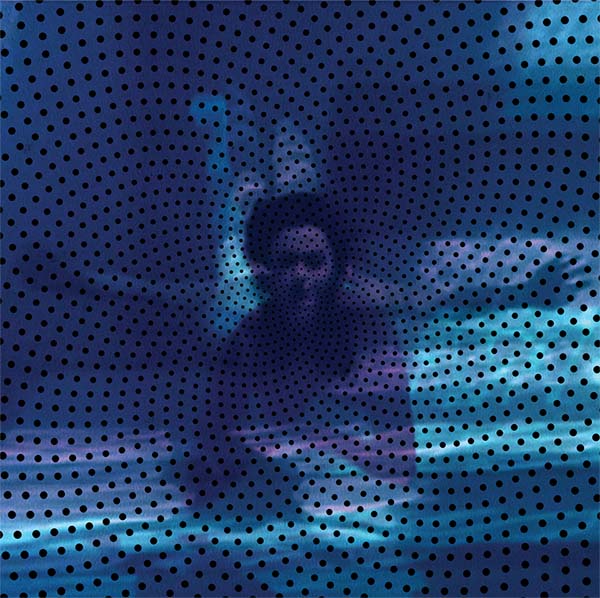 Treephones
Mute Swan // Trumpeter Swan
(Self Released)
Kitchener, ON
From the suburban desk of Lauren Rabindranath:
Who needs a music video when you can read a graphic novel? Treephones' Mute Swan/ Trumpeter Swan album takes digital narratives to new heights – a beautiful journey to take by ear, but one that is enhanced by reading the graphic novel accompaniment. Atmospheric sound creates a dreamy haze with overlapping, at times muted, at times trumpeting elements that combine for a sound that is unique yet familiar. Raw elements create a feeling of live urgency and a surreal sense that it could be different the next time you listen to it. Fly away with it.
En direct du bureau de banlieue de Lauren Rabindranath:
(En direct de l'hémisphère gauche de Diane Beaupré)
Qui a besoin d'un vidéoclip quand on peut lire une BD roman? L'album Mute Swan/Trumpeter Swan de Treephones amène la narration numérique vers de nouveaux sommets: un magnifique voyage pour l'oreille, bonifié par la lecture de la BD roman qui l'accompagne. L'atmosphère sonore nous enveloppe dans un rêve rempli d'éléments qui parfois s'entrecroisent, se taisent ou explosent, mais toujours se mélangent pour créer un son unique, bien que familier. Les éléments bruts créent un sentiment d'urgence et une sensation surréelle que la prochaine écoute pourrait être différente. Laissez-vous porter.
Treephones – Enclyclopedia of Birds/ Physical Archives Sector
Treephones – Static/ Cellular Automata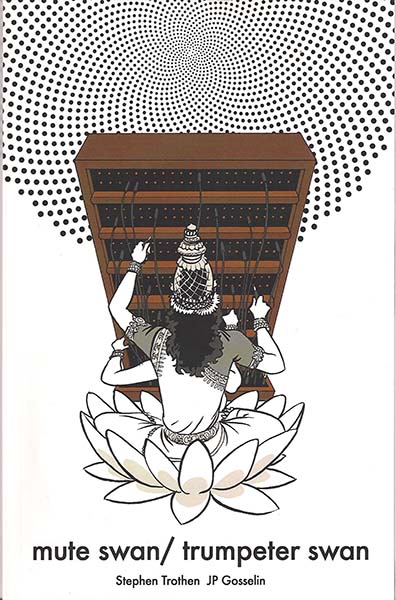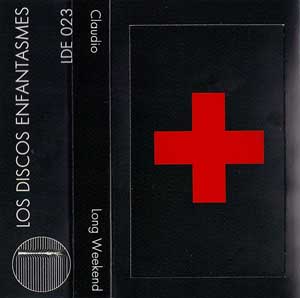 Claudio
Long Weekend
Toronto, ON

This new supra formation of fringeward minds takes a slice of sleaze from
Man Made Hill
and channels his sexual purity through a classic electro lens. Claudio sees our favorite synth-funk predator fuzed with
Bennifer
's Jacob Harwood, a pairing of extravagant space and narrative that grants
Long Weekend
solice amongst rare instrumental jammers of its calibre. Guaranteed to jack your Radioshack™ speakers and sizzle the chromium dioxide plating their groove. Lovingly packaged in a die-cut J-Card and produced for maximum dance-floor overdrive by
Brandon Hocura
.
[audio:http://weirdcanada.com/binary/Weird_Canada-Claudio-20Wenty.mp3|titles=Claudio – 20Wenty] Claudio – 20Wenty
[audio:http://weirdcanada.com/wp-content/uploads/2012/03/04-Long-Weekend.mp3|titles=Claudio – Long Weekend] Claudio – Long Weekend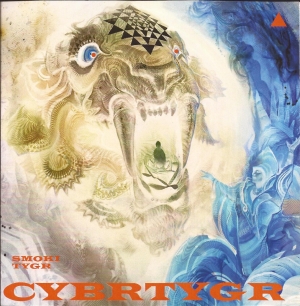 Smoki Tygr
Cybrtygr
(Self Released)
Winnipeg, MB

Smoki Tygr (a.k.a. Smoky Tiger) was sent on a mission to follow
the gospel
of our
holy prophets
and save the rest of Manitoba, the prairies, and possibly North America. Meanwhile, he's fighting with copyright laws for the good and entertainment of the common person, leading an ornery crowd in a
sing-a-long
and making them roll around in laughter, incapacitated. Finally, after a long bout of crime fighting, at some drinking establishment or art space, he sings our Canadiana lessons. Yes, 'tis nothing but a peaceful day here in the greater Manitoba area, thanks to Smoki Tygr and his robotic companion.
[audio:http://weirdcanada.com/wp-content/uploads/2012/02/07-300-pds.mp3|titles=Smoki Tygr – 300 pds] Smoki Tygr – 300 pds
[audio:http://weirdcanada.com/wp-content/uploads/2012/02/11-terry-fax.mp3|titles=Smoki Tygr – Terry Fax] Smoki Tygr – Terry Fax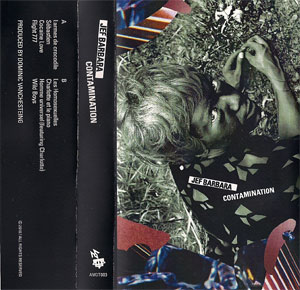 Jef Barbara
Contamination
(Amdiscs)
Montreal, QC

Huge late-pass on this monster groove. Between the subtle hushes of "cocaine love" and damaged guitar
slank
of "Larmes de crocodile" resides the sequenced genius of Jef Barbara. The subtle streams of pop consciousness run rampant in Barbara's work; somehow existing in a nether-genre equally perplexing as inastiable.
Contamination
's surreal jaunt through NRG minimalism will wreck the havoc of permanence as you clamour for softer heights amongst Montreal's erotic synth explosion (complete with
cameos
from Femminielli and JLK).
[audio:http://weirdcanada.com/wp-content/uploads/2011/12/01-Larmes-de-Crocodile.mp3|titles=Jef Barbara – Larmes de Crocodile] Jef Barbara – Larmes de Crocodile
[audio:http://weirdcanada.com/binary/Weird_Canada-Jef_Barbara-Wild_Boys.mp3|titles=Jef Barbara – Wild Boys] Jef Barbara – Wild Boys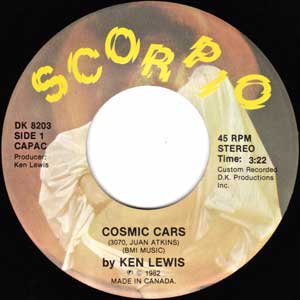 Ken Lewis
Cosmic Cars b/w Best Beat
(Scorpio Records)
Toronto, ON
Originally Released: 1982

Ken Lewis' reverent cover of
Cosmic Cars
released in 1982, the same year as the original
Cybotron 45
, proves that people were almost immediately feeling Juan Atkins' electric ripples just North of the assembly line. Released on Scorpio Records, home of countless dubious disco, boogie rap and dub records with peculiar provenance, Ken's whip is more deluxe DeLorean than hot Spinner, his cruising spin more Grace Jones than
The Normal
. Although his version almost mechanically reproduces the original, it feels like a glossy photograph of a photocopy; the recording less raw and in-the-red, the drum machine less biting, the cold-creep synth noises replaced by a cold-sweat guitar riff. Still, Ken's facsimile evokes a dystopian future, not the super-industrial cyber-sexuality of
Cronenberg
, but a world of simulacra coated in a vacuous veneer of replicated pleasures, like Ryu Murakami's depictions of Tokyo. Still this record bumps and burns when played loud, so thumb a ride if you ever see this avant-coupe roll by.
[audio:http://weirdcanada.com/wp-content/uploads/2011/09/Weird_Canada_-_Ken_Lewis_-_Cosmic_Cars.mp3|titles=Ken Lewis – Cosmic Cars] Ken Lewis – Cosmic Cars


From the plainopsimania of Jesse Locke:
In the months after melting minds during Wyrd Alberta this April, Haligonian turned Montrealer Chris D'eon has ascended to new levels of spiritual unity. This week sees the long-awaited physical manifestation of the Palinopsia LP, and unsurprisingly, it's just as beguiling as catching the cosmic joker in the flesh. Cleanse yourself in the shimmering waters of the broke-but-blissed anthem "Recession Proof ($40 Pay Cheque)" and incandescent g-funk of "Keep The Faith", then level-up for the war-as-videogame banger "Kill a Man With a Joystick in Your Hand." Refracting the squiggly synths of A Rainbow In Curved Air through the prism of 1990s House and R&B, D'eon conjures a kaleidoscopic ying yang of the past and future in posi vibed embrace. [Levin's Note: GOAT 2010. Grip an album with a credit card in your hand.]
[audio:http://weirdcanada.com/binary/deon-what.mp3|titles=What We Want To Be] D'EON – What We Want To Be
[audio:http://weirdcanada.com/binary/deon-kill.mp3|titles=Kill A Man With A Joystick In Your Hand] D'EON – Kill A Man With A Joystick In Your Hand


From the glittering chaos of Aaron Levin:
What starts out like a cosmic tiki lounge briskly lunges into a heady array of dance-floor filling funky white-man soul. Rich Aucoin's effortlessly catchy waves of rad will caress your shoulders and ease you into any evening mood, so chant along to the smooth gang vocals and silky strings while they hang in the vibrant air. But do this for real, as the sound is really something you need to experience; the Rich Aucoin live show is an unparalleled journey into the furthest reaches of his self-proclaimed fun-core. All it takes is one grip.
[audio:http://weirdcanada.com/binary/richaucoin-brian.mp3|titles=Rich Aucoin – Brian Wilson is A.L.i.V.E.] Rich Aucoin – Brian Wilson is A.L.i.V.E.
[audio:http://weirdcanada.com/wp-content/uploads/2010/11/02-PUSH.mp3|titles=Rich Aucoin – PUSH] Rich Aucoin – PUSH
---