Tag: drums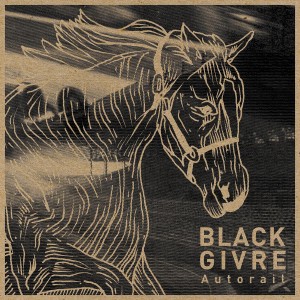 Black Givre
Autorail
Montréal, QC
From the turing completion of Aaron Levin:
Autorail explodes with revolutionary annihilation; wrenching, quantized assaults into drumadelic nihilism. Judgement Day 2033. Drum machines self-aware with percussive impunity. 909mm shell casings strangling the sanctity of rhythm. Endurance is not an option. Black Givre have won; the aural desolation of their pragma viral within humanity's neural gripwork.
De la Turing-complétude d' Aaron Levin:
(Traduit par les neurones artificiels de Hugo Hyart)
Annihilation révolutionnaire, Autorail explose, déchire en une série d'assauts quantifiés jusqu'au nihilisme rythmadélique le plus complet. 2033, le Jugement dernier. Des boîtes à rythmes intelligentes qui jouissent d'une impunité percussive. Des cartouches de 909mm qui étranglent la sainteté du rythme. Toute résistance est futile. Black Givre a gagné; la désolation auditive de son pragma contamine de l'intérieur le réseau neuromimétique de l'humanité-collectrice.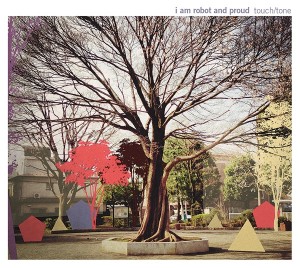 I Am Robot and Proud
Touch/Tone
Toronto, ON
From the curious daydream of Josefa Cameron:
Electronic artist and video game designer Shawn-Han Liem a.k.a. I Am Robot And Proud has released his latest album. Opener "Kresna" is drenched with cheerful robot bubbles and drubbing drums, while "Circles" blends a brimming resonance of electro house, trap-influenced beats and classical transience. If you can imagine a more tropical Boha, less moody Kontravoid or trendier Balmorhea, you can envision the direction Leim's creation veers. Touch/Tone comes across as a mad composer directing an orchestra of robots on synths, drum machines and mixers. A tasteful blend of classy piano harmonies and chirpy computerized sounds swirl to a danceable beat. "Summer Colour" plays in mystical humility with dreamy waves of flute, harp, and piano. The album ends with "Slow Reaction", a four-minute tune of generous melodies layered on the next, almost like a Ratatat sans guitars or a less stoned Shlohmo.
Traduit du somnambulisme de Josefa Cameron:
(Du curieux songe diurne de Catherine Gaucher)
L'artiste électronique et concepteur de jeux vidéo Shawn-Han Liem, alias I Am Robot And Proud, a fait paraître son plus récent album. En ouverture, "Kresna" baigne dans des bulles robotiques de bonne humeur et des drums percutants. De son côté, "Circles" allie une résonance débordante d'électro-house à des influences trap et à un classicisme éphémère. Imaginez un Boha plus tropical, un Kontravoid moins maussade ou un Balmorhea plus au goût du jour, vous pourrez alors avoir une idée de la direction de la création de Liem. Touch/Tone fait apparaître un compositeur fou dirigeant un orchestre de robots affairés sur des synthés, des boîtes à rythmes et des mélangeurs. Avec bon goût, un mélange d'harmonies de piano chics et de sons informatisés entrainants tourbillonnent sur un rythme dansant. "Summer Colour" transpose une humilité mystique avec ses vagues rêveuses de flûte, d'harpe et de piano. L'album se termine avec "Slow Reaction", une pièce de quatre minutes composée d'une superposition de couches généreuses de mélodies, ressemblant à Ratatat sans guitares ou bien Shlohmo sans l'influence d'hallucinogènes.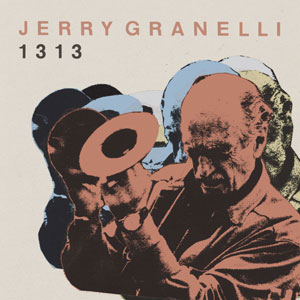 Jerry Granelli
1313
Halifax, NS
From the mallets of Aaron Levin:
This pre-hippie legend left jazz's softer pastures to join the Light Sound Dimension (LSD) ensemble. After a few marathons pairing amplified jazz with projection paintings (creating the first ever psychedelic light and sound event in 1967) Granelli made a few rounds with avant-heavyweights (read: Ornette Coleman, Anthony Braxton, et al) and suddenly sailing north to the sunny shores of Halifax for a full-time new age retreat. Having resided in Halifax since, it's surprising he never released a solo drum record and we're thankful the folks at Divorce Records were bold enough to capture Granelli's percussive journey. Weaving between rhythmic corridors and metallic shimmer, 1313 is a brilliant exploration of percussion, sound, and the secret lives of glimmering minds. Cerebral expansion guaranteed.
Des maillets d'Aaron Levin:
(Traduit par Maya Keshav)
Cette légende avant-hippie a quitté les pâtures plus douces du jazz pour devenir membre de l'ensemble Light Sound Dimension (LSD). Après quelques marathons qui jumelaient le jazz amplifié avec les peintures projetées (il a créé le premier événement psychédélique de la lumière et du son en 1967) Granelli a traîné un peu avec les poids lourd avants (ça veut dire Ornette Coleman, Anthony Braxton, et al) et soudainement il est parti à la voile vers le nord aux rivages ensoleillés de Hamilton pour une retraite plein-temps new-age. Depuis ce jour-là il habite à Halifax, et il est surprenant qu'il n'a jamais fait un enregistrement solo de la batterie. On est heureux que les gens à Divorce Records était assez courageux de saisir le voyage à percussion de Granelli. En zigzaguant entre les couloirs rythmiques et le chatoiement métallique, 1313 est une exploration brillante de la percussion, le son, et les vies secrètes des têtes scintillantes. Le gonflement cérébral est garanti.

Jerry Granelli – Shih – A Gathering of the Energy (from Sun Tzu)

Jerry Granelli – A Nice Bunch of Guys
---