Tag: drone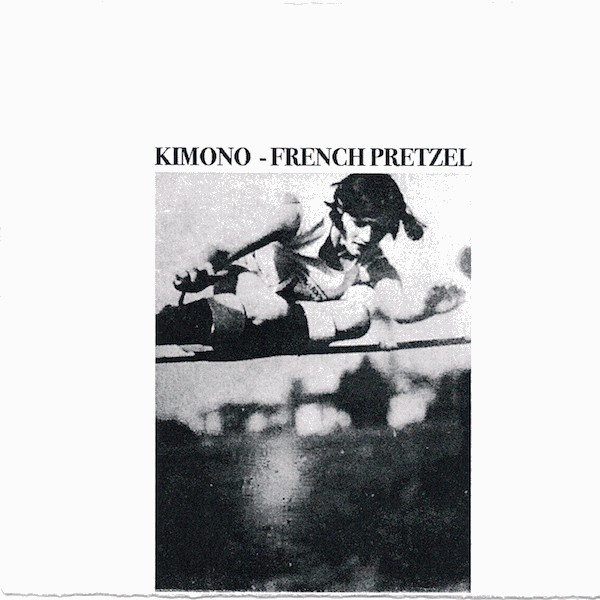 French Pretzel
Kimono
(Self-Released)
Halifax, NS
From the darkroom of Katie Jensen:
A militaristic march into a dark grove of trees, javelin spikes raised into the soft underbelly of clouds. Teeth bared, glinting like nacreous, dripping stalactites throwing diffused ire. Black trees shift like bad photocopies; migrating clusters of inky drops probe into smeared mountains and craggy falls. A metallic whirring tears open the sky, giving the thrumming bass and persistent drum cadence empyrean breathing room. Inside the forest, the mossy soil exhales into the folded hands of the canopy. A creeping mist wanders through spindly trunks, collecting samples that echo and absorb.
Par la chambre noire de Katie Jensen:
(Traduit par la forêt vrombissante d' Émily Traichel)
Un défilé militariste dans un bois sombre, pointes de javelots levées dans le bas-ventre doux de nuages. Les dents dévoilées, scintillantes comme des stalactites ruisselantes et nacrées, lançant de l'ire diffusée. Des arbres noirs se déplacent comme des photocopies ratées; des amas migrants de gouttes obscures sondent des montagnes brouillées et des falaises escarpées. Un bourdonnement métallique déchire le ciel, donnant à la basse vrombissante et à la cadence persistante de la batterie de l'oxygène empyréenne. À l'intérieur de la forêt, le sol moussu expire dans les mains repliées de la canopée. Une brume glissante erre à travers des troncs filiformes, recueillant des échantillons qui résonnent et absorbent.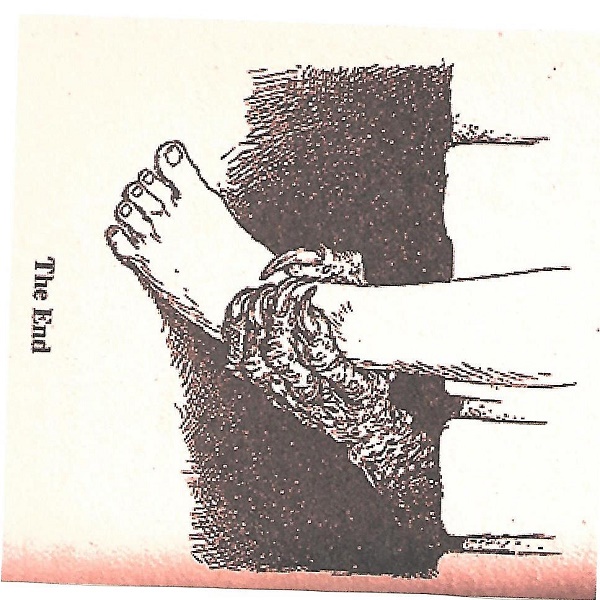 Shōgun
The End
(Self-Released)
Montreal, QC
From the of stirring spectres of Brian Fauteux:
Hiding in an empty room that is waiting to be filled, Shōgun's The End stirs the ghosts that rest under chipped baseboards and deep carpet that has never seen the sun. Some strings loop while others creep outwards, towing in the cloudy glow of the late summer sky. These five songs eagerly fill the imperfect spaces where we sometimes reside. And the corners of our mind that all too easily lay dormant.
Des spectres qui s'éveillent de Brian Fauteux:
(Traduit par le frisson automnal de Julie Mayer)
Caché dans une pièce vide qui n'attend qu'à être remplie, The End de Shōgun tire de leur repos les fantômes qui se trouvent sous les plinthes écaillées et la moquette épaisse qui n'a jamais vu la lumière du jour. Quelques cordes jouent en boucle alors que d'autres se glissent à l'extérieur et remorquent à l'intérieur la lueur ennuagée d'un ciel de fin d'été. Ces cinq morceaux remplissent les espaces imparfaits qu'il nous arrive d'habiter. Et les coins de notre esprit qui se laissent bien trop facilement gagner par le sommeil.
Shogun – Gazing At Your Face Reflecting the Beauty of the Moon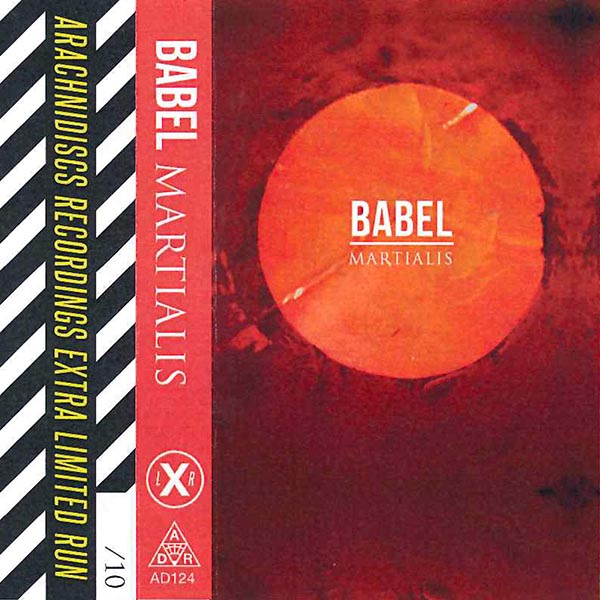 BABEL
Martialis
Toronto, ON
From the expeditions of Johnnie Regalado:
BABEL's meditations on Mars compose a world that does not get to change from red to green to blue. This Martian chronicle is one of a red world turning redder. A sonic world where isolation is salvation and the familiar story of human introduction of course leads to destruction. Curiosity, Odyssey, Orbiter, Spirit, Opportunity, give these exploits whatever name you want: they're all still drones.
Par les expéditions de Johnnie Regalado:
(Traduit par les méditations martiennes d' Émily Traichel)
Les méditations sur Mars de BABEL composent un monde qui n'a pas la chance de changer de rouge à vert à bleu. Cette chronique martienne nait d'un monde pourpré qui s'empourpre toujours. Un monde sonique où l'isolation est le salut et l'histoire familière de l'introduction humaine mène bien sûr à la destruction. Curiosity, Odyssey, Orbiter, Spirit, Opportunity, nommez ces exploits comme vous voulez: ils s'agissent tous toujours de drones.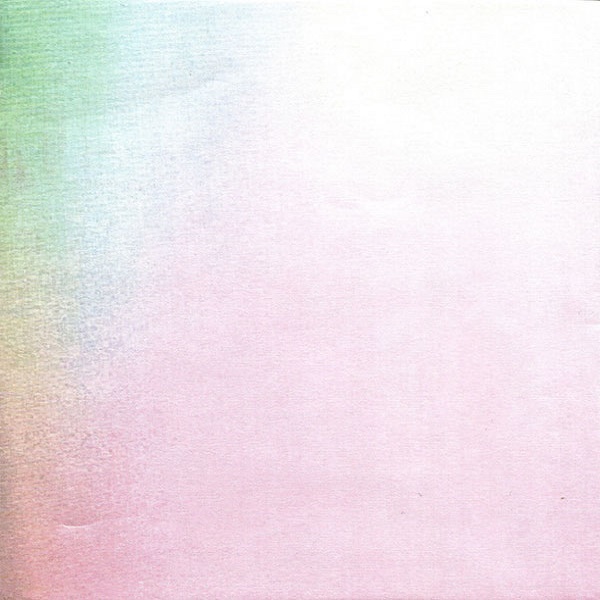 Prison Hair
Relief Patterns
(Self-Released)
Vancouver, BC
From the loose eyelash of Katie Jensen:
Syrupy synths drip over kitchen countertops, warming to the temperature of the human body. From the living room comes a faint, high-pitched whistle; the whirring of a broken television set.
Thick, sluggish beats pulse like cotton balls dabbed on the trembling skin of closed eyelids. Soothing, soft, wet. A rattling snare chews through its harness and rocks itself to sleep.
The radio dial twists past the frequencies of a million collapsing stars, folding inwards like laundry. Galaxies form in cotton creases.
In a house made from memory foam, every surface remembers, and is remembered.
Traduit par les aléas endimanchés Katie Jensen:
(Traduit par les aléas endimanchés Marie-Pier Chevrier)
Des synthétiseurs sirupeux dégoulinent des comptoirs de cuisine et se réchauffent jusqu'à atteindre la température du corps humain. Du salon nous parvient un sifflement aigu et étouffé; le ronronnement d'un téléviseur brisé.
Des rythmes épais et engourdis pulsent comme des balles de coton tamponnant la peau tremblante de paupières closes. Apaisants, doux, humides. Une caisse claire clinquante mâchonne et scinde sa bride et se berce elle-même jusqu'au sommeil.
Le fredonnement de la radio se tord pour atteindre la fréquence d'un million d'étoiles en chute libre, repliées sur elles-mêmes tel le linge propre. Des galaxies se forment dans les plis du coton.
Dans une maison faite de mousse mémoire, chaque surface se souvient et l'on se souvient de chaque surface.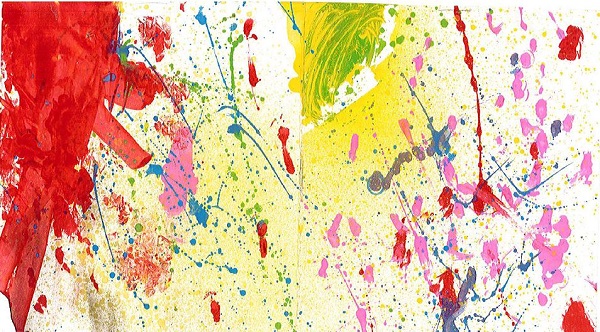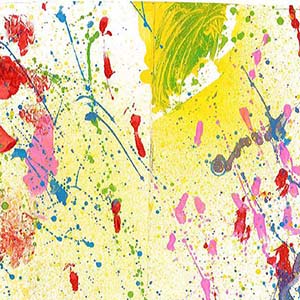 Virgins
Everyone Lost
(Self-Released)
Edmonton, AB
From the bleak worldview of Trevor Angst:
Be still, don't breathe. Doomsday is anthropogenic and takes the form of bio-cybernetic revolt. The planet is threatened and engages to resurrect its biomechanical engines of destruction from its underground dormancy to obliterate humankind. It's the found percussion of hard struck cathedral bells and the incline of a chain hill wooden roller coaster on Everything Dies that mimics dialogue and AI takeover. The droning, Tripod-bass growls are impending. Seismic strides can be mistaken for the sunken heart throbs of those who are enduring a post-apocalyptic world.
Du point de vue austère de Trevor Angst:
(Traduit par les soirées mentholées de Marie-Pier Chevrier)
Immobile, pas un souffle. L'apocalypse est anthropique et prend des airs de révolte biocybernétique. La planète est menacée et s'apprête à ressusciter de leur dormance souterraine ses engins de destruction biomécaniques pour anéantir l'humanité. La percussion retrouvée des cloches de cathédrale sonnées violemment et la pente d'une chaîne de montagnes russes de bois sur Everything Dies mimiquent les dialogues et conquêtes de l'IA. Le bourdonnement et les grognements de basse à Trépied survolent le tout, menaçants. Les éclats sismiques ressemblent à s'y méprendre aux battements de coeur en noyade de ceux qui perdurent dans un monde post-apocalyptique.
Virgins – The Air We Are Breathing (Be Still)
anthéne
repose
Toronto, ON
From the burnt fingers of Jessa Runciman:
There's a stillness in the air; the sound of sanctuary. Each one of Brad Deschamps' eight reveries opens like a cavern — reverberant, ancient, serene. Inside: a crackling warmth, and the echo of minimal melodies that shimmer in the depths. It's a glowing kind of peace, anchored in hope or heartbreak. It swells with a sizzling hum. We breathe in and close our eyes.
Des doigts brûlés de Jessa Runciman:
L'air est calme; le son du sanctuaire. Chacun des huit rêveries de Brad Deschamps s'ouvre comme une caverne — pleine de réverbération, ancienne et sereine. Là-dedans, une chaleur crépitant et l'écho des mélodies minimales qui miroitent des profondeurs. C'est une paix rayonnante, qui est ancrée dans l'espoir ou le déchirement. Elle gonfle avec un bourdonnement sifflant. On inspire et ferme les yeux.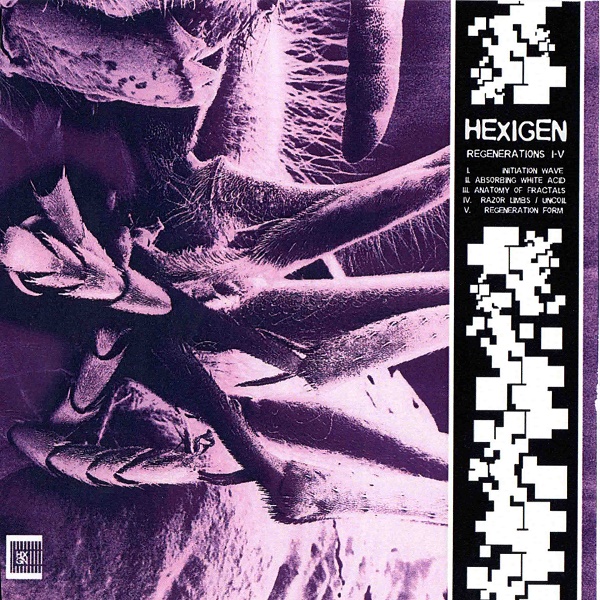 Hexigen
Regenerations I-V
(Self-Released)
Brampton, ON
From the spasming futures of Heather Lune:
It feels like electricity thudding into your body through the nerves of your fingertips. It rockets up into the ticklish base of your brain.
Brampton's Hexigen releases a semi-improvised rainstorm of droning airborne frictions showering out of a near-future dystopia, from a time when the few remaining habitable areas of the earth have been enclosed in impenetrable low-lying domes.
The air, the rain, the sun: just cold and distant projections in the encased and gasping remnants of our dimming organic world. Our once soft bodies now composed of 60% cybernetic parts.
All touch so cold and plastic — but we will long to feel the texture of skin, and shriek for it in our coded dreams.
Des avenirs spastiques de Heather Lune:
(Traduit par la frittata sans patates de Julie Mayer)
C'est une sensation comparable au martèlement de l'électricité qui traverse ton corps par les nerfs situés au bout de tes doigts. Ça se propulse jusqu'à la base chatouilleuse de ton cerveau.
Hexigen, groupe originaire de Brampton, lance une pluie diluvienne semi-improvisée de frictions bourdonnantes portées par le vent. Ces dernières coulent, tel un jet de douche, d'une dystopie de l'avenir proche, d'un temps où le peu de zones habitables restantes de la Terre sont enfermées sous d'impénétrables dômes de faible altitude. L'air, la pluie, le soleil : que des projections froides et distantes dans les vestiges mis sous verre et haletants de notre monde organique déclinant. Nos corps jadis tendres sont désormais composés à 60 % de pièces cybernétiques.
Tout contact est si froid et plastique, mais nous nous languirons de ne pas sentir la texture de la peau, et la réclamerons à grands cris dans nos rêves encodés.
Hexigen – RGN i: Initiation Wave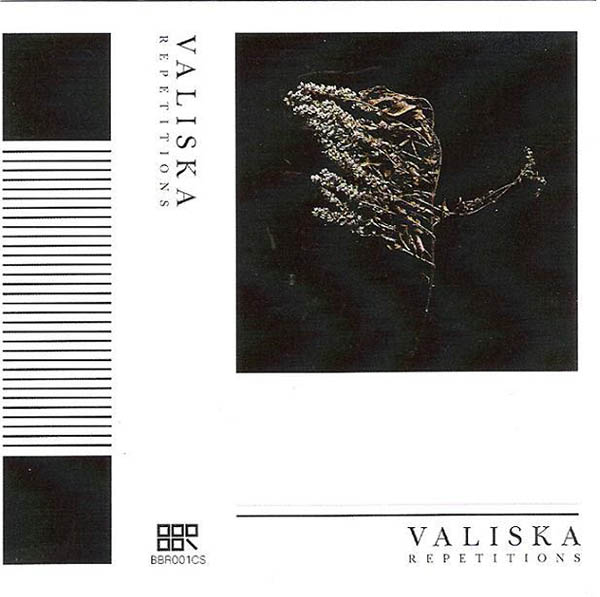 Valiska
Repetitions
(Bow Bottom Records)
Calgary, AB
From the Baltic Sea envy of Trevor Angst:
Last summer, Krzysztof revisited with his Polish extended family overseas. Living in landlocked Alberta, he recalls his exciting encounter with the greatly flowing and ebbing Baltic Sea on the country's northern coast, and the long steel rail commutes between cities and hamlets that bookend idyllic back country landscape. A fleeting honeymoon phase and the stirring ideas of repetition in musical arrangement led to a modern composition that longed for his evocative acculturation. Oscillating and saturated waves of clarinet and bassoon registers lay at the underbelly of looping piano improvs in cold ambience.
De l'envie de mer Baltique de Trevor Angst:
(Traduit par la carte postale de Julie Mayer)
L'été dernier, Krzysztof a revu sa famille éloignée, qui habite en Pologne. Établi en Alberta – donc loin de l'eau –, il se rappelle sa rencontre formidable avec la mer Baltique, située sur la frontière au nord du pays, et le long rail ferroviaire faisant la navette entre les villes et les hameaux qui enserrent le panorama idyllique de l'arrière-pays. Une phase de lune de miel fugace et le brassage d'idées de répétitions dans un arrangement musical ont mené à une composition moderne se languissant de l'acculturation évocatrice du musicien : des vagues oscillantes et saturées de clarinette et de basson reposant au bas-fond d'impros de piano jouées en boucle dans une atmosphère froide.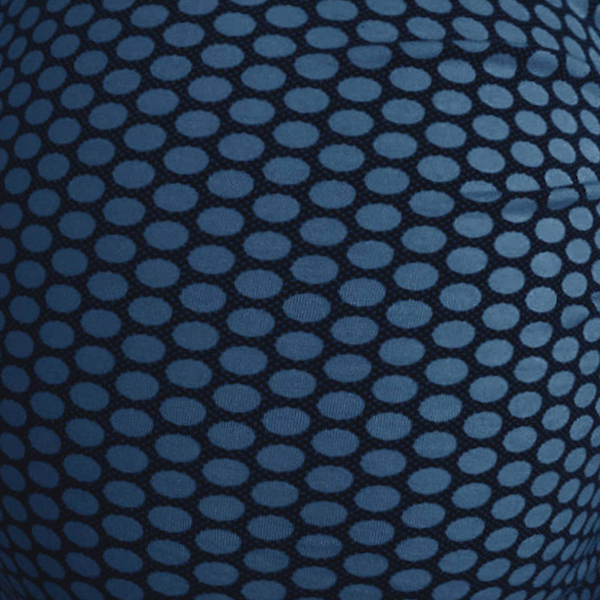 Guidewire
Surges EP
(Self-Released)
Regina, SK
From the flooded ceiling of Katie Jensen:
A scream, a pause. An inch of water magnifies the floor like a shivering, glassy coat. It must have flooded overnight.
Blankly, you catch the reflection of a sallow, moonish face; it isn't yours. A creature echolocates shrilly from behind the couch, the pitch squealing at your outstretched hands. You are not its friend.
Something less than anger retracts its claws inside your gut, tearing the pink, fearful folds, twitching as slowly as a vestigial organ, serving as little function as you do.
Your feet drag forward; you have always been slow; carving up confidence like pale, jellied meats. Fingers click impatiently against the doorframe. They've had enough of you.
Du plafond inondé de Katie Jensen:
(Traduit par Julie Mayer)
Un cri, une pause. Telle une nappe vitreuse secouée de frissons, un pouce d'eau produit un effet grossissant sur le plancher. Ce dernier a du être inondé durant la nuit.
D'un air ahuri, tu saisis le reflet d'un visage lunaire au teint cireux; ce n'est pas le tien. Une créature écholocalise avec stridence depuis l'arrière du sofa, le ton monte à la vue de tes mains tendues. Tu n'es pas son ami.
Quelque chose de moins violent que la colère rétracte ses griffes à l'intérieur de tes tripes et déchire leurs plis roses et terrorisés. Ces derniers tressaillent aussi lentement qu'un organe vestigial qui aurait aussi peu de fonctions que toi.
Tu avances en traînant les pieds (tu as toujours été lent), découpant ton assurance comme si c'était de pâles viandes en gelée. Les doigts de la créature pianotent sur le cadre de porte. Ils en ont eu assez de toi.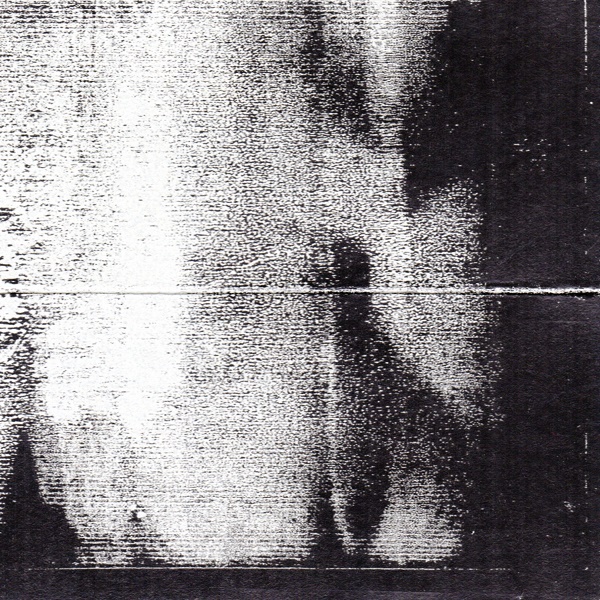 Moss Harvest
Moments Of Inertia
Halifax, NS
From the relentless density of Mark Gillis:
Driving along the coastline, an opaque and impenetrable fog wraps you inside a hazy cloak. Once tender waves crash precipitously on the shore, overflowing with impatience and animosity. The lines on the pavement dissolve into nothing. Trapped, with your senses smothered by the relentless density. There is no option but to push forward, into the isolation, into seclusion, hoping to see a sign of light, but the fog never breaks. You're stuck here forever.
De la densité implacable de Mark Gillis:
(Traduit par Wanying Zhang)
Pendant qu'on conduit le long du littoral, un brouillard obscur et impénétrable t'enveloppe dans un voile flou. Une fois les vagues douces s'écrasent à la hâte sur la rive, qui déborde d'impatience et d'animosité. Les lignes sur la chaussée s'évanouissent. Piégé, avec vos sens étouffés par la densité implacable. Il n'y pas de choix sauf d'avancer, dans l'isolement, dans la solitude, en espérant apercevoir un signe de la lumière, mais le brouillard ne se dissipe jamais. Tu es coincé ici pour toujours.
Moss Harvest – Dusk, Shrouded In Fog
---