Tag: drone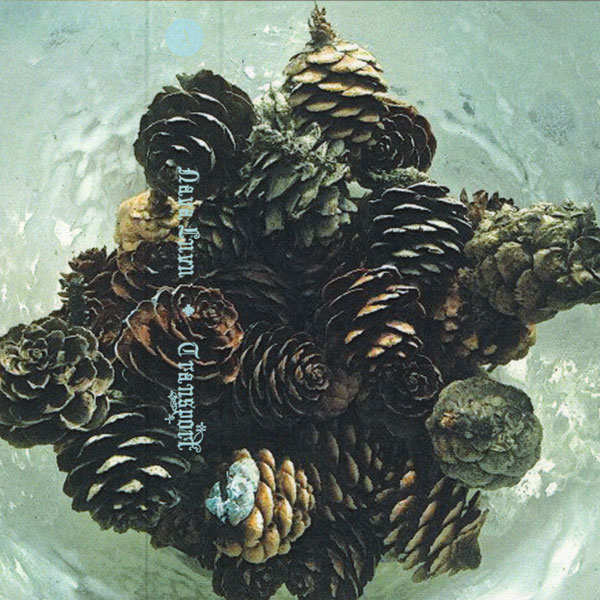 Nava Luvu
Transport
Yellowknife, NWT
From the illegible handwriting of James Beardmore:
Building on a prolific year and a half of self-released material, Transport is Nava Luvu's first release on Apothecary Compositions. The Yellowknife duo's process of improvising through headphones creates an intensely close and intricate experience that, despite playfully hopping between electronic genres, feels fluid and organic. Melodies mutate. Rhythms erode and unexpectedly give way to stuttering glitches. Synths bubble and seethe under washes of tape hiss. Themes emerge out of corroded loops. Interlocking layers and woozy panning create constantly shifting landscapes to explore.
De l'écriture illisible de James Beardmore:
(Par l'écriture en mouvance d Aliké Harel)
Après une année et demie généreuse en enregistrements indépendants, Nava Luvu livre Transport, son premier album avec Apothecary Compositions. Le duo de Yellowknife improvise par l'entremise d'écouteurs et fait vivre une expérience d'une proximité et d'une complexité de détails intenses, qui, malgré un jeu de va-et-vient entre les genres électroniques, reste fluide et naturel. Les mélodies entrent en mutation. Les rythmes s'érodent et font, sans prévenir, place à des accrochages saccadés. Les synthés bouillonnent et sifflent sous une pluie de bandes magnétiques chuintantes. Les thèmes émergent des boucles rouillées. Les couches entrecroisées et le fignolage abasourdissant créent un paysage en perpétuelle mouvance à explorer.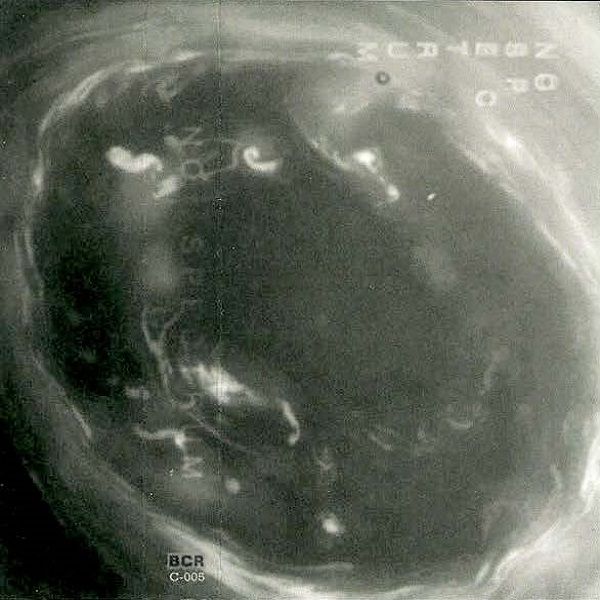 No Spectrum
No Spectrum
Kamloops,BC
From the crippling anxiety of Katie Jensen:
Like a twisting, reverberating steel wire strung between two skyscrapers, feedback loops from on high. Mangled fingers grasp the void, married to some unknown balance; estranged. The slow-motioned clawing frightens tropospheric zephyrs, skittering out of reach.
Beyond the mess of tangled, thrumming guitars, past the vertiginous dipping of your stomach, the melting point arrives.
De l'anxiété paralysante de Katie Jensen:
(Par les mots retors d'Aliké Harel)
Comme un fil de fer tordu et pris de vibrations suspendu entre deux gratte-ciel, l'accrochage acoustique fait de la haute voltige. Les doigts tailladés agrippent le néant, mariés à une sorte d'équilibre inconnu; à l'abandon. Les coups de griffe ralentis effraient les zéphyrs troposphériques, virevoltant hors de portée.
Par-delà les guitares enchevêtrées, après la chute vertigineuse et la peur au ventre, le point de liquéfaction est proche.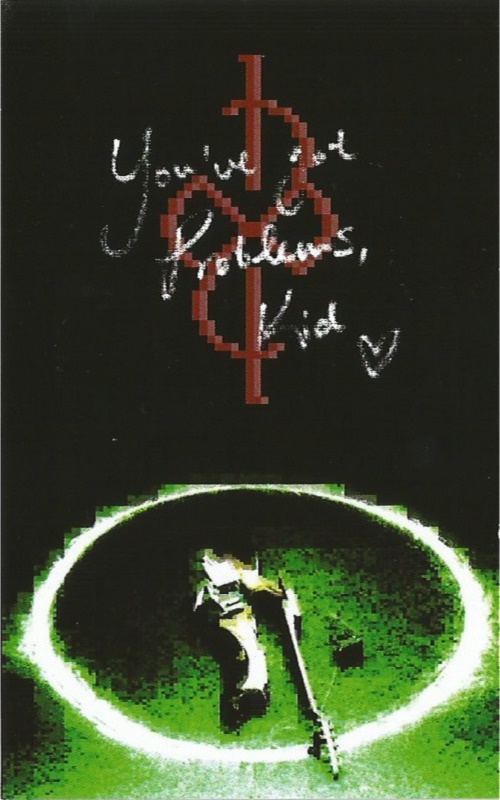 Homo Monstrous
You've Got Problems Kid
(Self-Released)
Regina, SK
From the mighty mitochondria of Mark Anthony Brennan:
It's a glorious mess. Synths shoot laser bolts left and right as the singer screeches with the dubious clarity of a glam rocker. She tries to make herself heard above the sound of power tools, which are out of tune but melodious nonetheless. A red-raw shambolic blast of sheer fucking genius.
Frankly, she sounds as if she could break your spine, but when she wails "I wish I were dead" you feel her pain. Homo Monstrous? It's us. We are the monstrous species for permitting such pain.
Yeah, you do have problems, kid. It ain't fair.
Par la toute-puissante mitochondrie de Mark Anthony Brennan:
(Traduit par la sanglante bouffée bordélique d' Émily Traichel)
C'est un glorieux désordre. Des synthétiseurs tirent au laser dans tous les sens tandis que la vocaliste hurle avec la clarté ambigue d'une glam rocker. Elle tente de se faire entendre au-dessus du boucan d'outils électriques, ceux-ci sonnant faux mais mélodieux malgré tout. Une sanglante bouffée bordélique de pur fucking génie.
Franchement, elle a l'air de pouvoir nous casser le cou, mais lorsqu'elle gémit "I wish I were dead" on ressent sa souffrance. Homo Monstrous? C'est nous. Nous sommes la monstrueuse espèce qui permet une telle souffrance.
Pour reprendre le titre de l'album, eh oui – t'as des problèmes, le jeune. C'est pas juste.
Homo Monstrous – Rat Tails//Painted Nails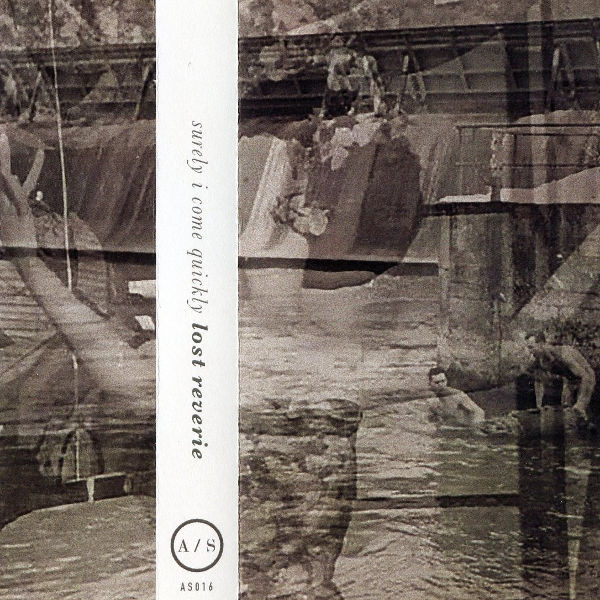 surely i come quickly
lost reverie
Saskatoon, SK
From the static skin of Joshua Robinson:
Saticism. Slow change and the gradual unveiling of drones as ambient bombs of eupnea. How we hail to the delimiting space between the sky and inverted pyramids, diaphragms in our chests; to call to and fall from the highest plains of subdued monochromia. Eidolic palimpsests, structures whose forms are omnipresent, yet with echoes all their own; to call to and emerge from the deep inhalations of the ever-deepening lull. Slowly, surely, eventually it all comes together. Static skins and our friction; forever.
De la peau statique de Joshua Robinson:
(Par l'épiderme délayé d'Aliké Harel)
Statisme. Lente progression et dévoilement graduel de drones en guise de pulvérisateurs d'ambiance en eupnée. Comme nous adressons un révérenciel salut à l'espace confiné entre le ciel et les pyramides inversées, le diaphragme sous nos côtes s'élève et retombe des plus hautes plaines d'une monochromie délayée. Palimpsestes évanescents, structures aux formes omniprésentes dont les échos respectifs sollicitent et s'éveillent des inhalations profondes du gouffre sommeillant. Lentement, sûrement, éventuellement, le tout se rejoint en un point. Statiques, peau contre peau, à jamais.
surely i come quickly – genevieve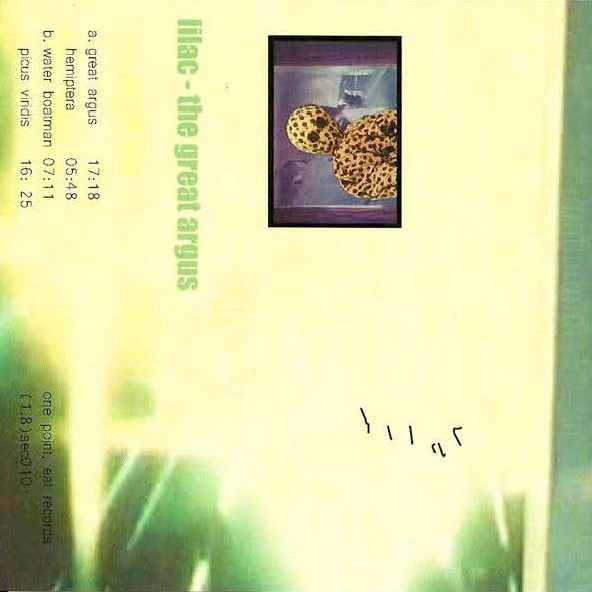 lilac
the great argus
Winnipeg, MB
From the shifted weight of Katie Jensen:
An unsettled chord heralds ominous visitors. Distant winds sweep the land into a wide circle, wrapping sinewy notes around everything they touch. An emergency siren blares with no further instructions. In the far distance marches an army, seen by the whites of their eyes.
Du fardeau soulagé de Katie Jensen:
(Traduit par les membres las de Nicolas Coutlée)
Un accord incertain annonce l'arrivée d'inquiétants visiteurs. Des vents distants soufflent en un large cercle sur la lande et enveloppent de notes puissantes tout sur leur passage. Une sirène stridente retentit de manière inexpliquée. Au loin avance une armée, les soldats visibles grâce aux blancs de leurs yeux.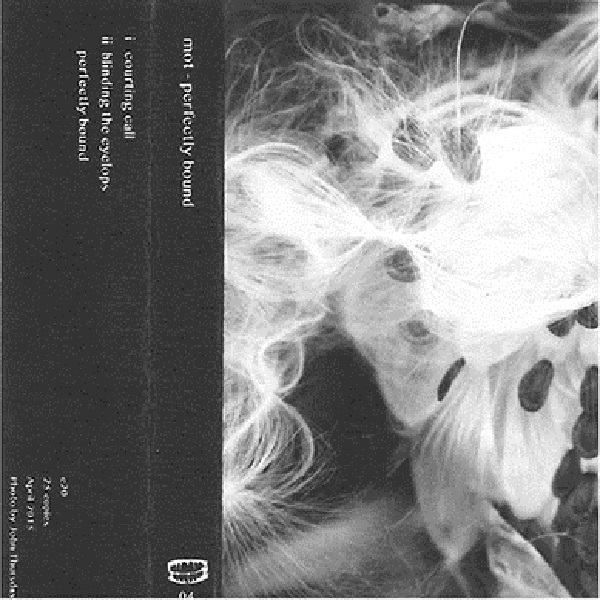 MOT
Perfectly Bound
(Ludamae)
Victoria, BC
From the perfect binding of Bryce Warnes:
Listen to MOT's previous two tapes. In "sands…," released via his Ludamae clearing-house, drones dissolve like dune-tips in the wind. His self-titled recording on Isolated Now Waves is comparatively wetter – throbbing, organic, run through with interstellar communiques, snatches of almost-song. On his latest tape, he flirts with atavistic crunch worship. With admirable self-control, "Courting Call" transitions via air loom transmissions from two-stroke brutalism to an impassable noise wall. Side two moves from an Aghartan festival to a catastrophic tunnel collapse. "Perfectly Bound" is a short ride, but worth the price of admission.
De la reliure parfaite de Bryce Warnes:
(Traduit par le bouchon de cérumen de Julie Mayer)
Écoutez les deux dernières cassettes de MOT. Dans « sands… », lancé par l'entremise de son bureau central dénommé Ludamae, les drones se dissolvent comme la crête des dunes sous le vent. Son enregistrement éponyme produit sous Isolated Now Waves est, en comparaison, plus humide : palpitant et organique, transpercé de communiqués interstellaires et de bribes de quasi-morceau. Sur sa cassette la plus récente, MOT flirte avec un culte du crépitement atavique . Doté d'une maîtrise de soi admirable et transmis au moyen d'une machine à tisser les flux aériens, « Courting Call » passe d'un brutalisme à deux temps à un mur du son infranchissable. La face B passe d'un festival aghartien à un effondrement de tunnel catastrophique. « Perfectly Bound » est une promenade de courte durée, mais qui vaut le prix d'entrée.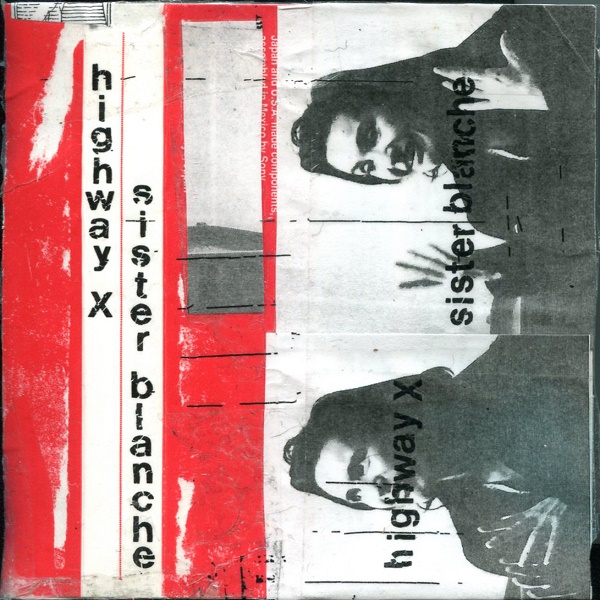 Highway X // Sister Blanche
Split
(Gary Cassettes)
Montreal, QC // Victoria, BC
From the patient suffering of Jesse Locke:
Highway X (Andy Vanier of Babysitter) and Sister Blanche (Morgan Cook of Yung Mums, Cindy Lee, and Androgynous Mind) make an apt pairing. Her mumblecore lullabies, incantations and Swope-style FX are buried under a thick fog of tape hiss like a (more) sinister Tickley Feather. Meanwhile, his guitar/sax jags, sandblasted dub, and lurching loops of mutant concrète add a melodic quality to previous offerings, yet still sound dug up from the sub-underground.
De la douleur patiente de Jesse Locke:
(Traduit par Jessica Grenier)
Highway X (Andy Vanier de Babysitter) et Sister Blanche (Morgan Cook des groupes Yung Mums, Cindy Lee et Androgynous Mind) vont bien ensemble. De son côté à elle, berceuses, incantations et effets à la Swope sont murmurés derrière un épais brouillard de sifflement, comme une Tickley Feather (en plus) sinistre. De son côté à lui, dub décapé, sax/guitare en dent de scie et boucles vacillantes de mutant concrète donnent une qualité mélodique à un ensemble clairement tiré des bas-fonds de l'underground.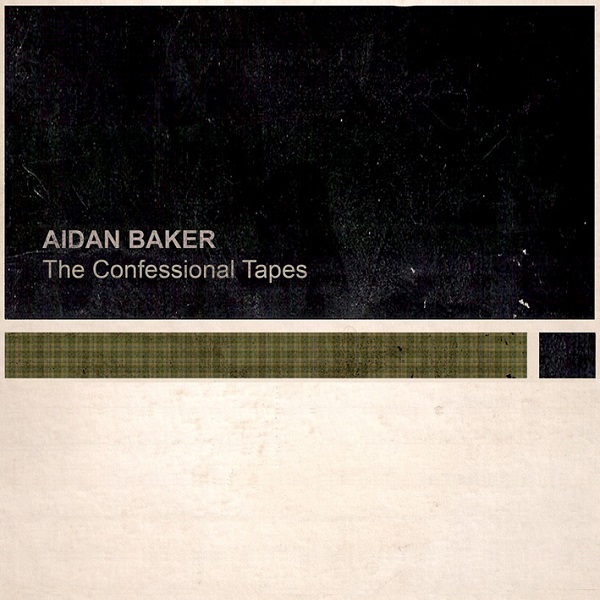 Aidan Baker
The Confessional Tapes
Toronto, ON
From the unfiltered musings of Griffin Martell:
Art is but an accident. This is an inevitable realization at the moment of creation. The creator proclaims life in the same breath that bemoans it. Aidan Baker, being no stranger to the contingency of creation, deftly cultivates material indifference on his Pleasence debut. Breathlessly gliding through gauzy passages of brush percussion and delicate jazz guitar, Baker confesses discrete yearnings and reflections. While a torpid, Lynchian ambience creeps in, errant clicks and squiggles accent the sonic landscape with sobering reminders of digital reality. Baker is firmly aware of his limitations yet he does not balk at them, he indulges them.
Des réflexions non filtrées de Griffin Martell:
(Traduit par les cocktails fleuris de Marie-Pier Chevrier)
L'art est tout sauf un accident. C'est l'inévitable réalisation au moment de la création. Le créateur [insuffle la vie] du souffle-même avec lequel [il la maudit]. [Aidan Baker], loin d'etre étranger au [caractère contingent de la création], cultive adroitement l'indifférence matérielle dès ses débuts musicaux avec [Pleasence]. Glissant, haletant, au travers de passages translucides de balais percussifs et de guitare jazz délicate, Baker fait de discrets aveux d'aspirations et de réflections. Alors qu'une ambiance Lynchesque léthargique vous envahit, d'ambulants cliquetis et gribouillis accentuent le paysage sonore de tristes rappels à la réalité numérique. Baker est bien conscient de ses limites sans pour autant s'y arrêter; au contraire, il leur donne libre cours.

Aidan Baker – I Want to See (More of You)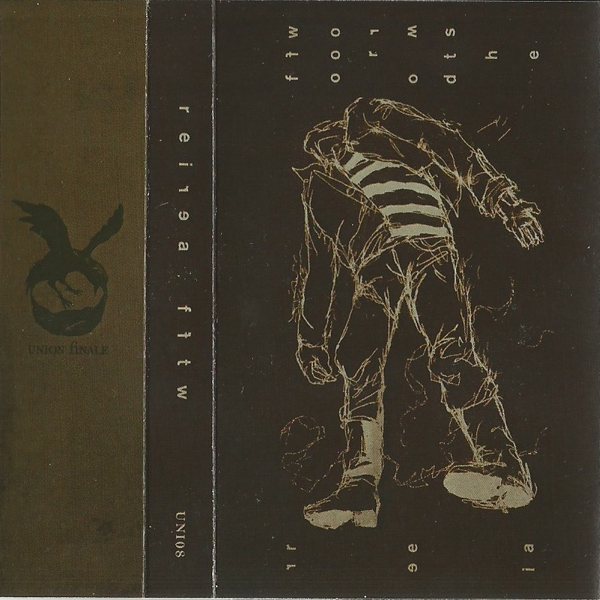 Rei Rea
Food for the Worms
Montreal, QC
From the hellbound haranguing of Mark Anthony Brennan:
It's cold. A massive weight crushes your chest. Hellish creatures scramble, scrape through the earth to reach you. You cannot move. Closing in, their muttering grows louder. You open your mouth to scream, but it's filled with worms.
A nightmare. That's all. You're on a train, hurtling through a murky landscape of unfamiliar shapes. The train enters a tunnel. In the darkness fleeting images rush by. Unpleasant half-memories. This isn't a tunnel. The train is racing through your mind.
Wait, there is no train. Is this a nightmare again? Or is this the awful truth? Does it matter?
Des harangues damnées de Mark Anthony Brennan:
(Traduit par le regard fixe de Jessica Grenier)
Il fait froid. Quelque chose de lourd écrase ton thorax. Des créatures infernales raclent la terre : elles essayent de t'atteindre. Tu n'arrive pas à bouger. Leurs grommellements deviennent de plus en plus forts. Tu ouvres ta bouche pour crier, mais n'en sortent que des verres.
Un cauchemar. C'était juste un cauchemar. Tu es à bord d'un train qui traverse à toute allure un paysage obscur et étrange. La locomotive s'engouffre dans un tunnel. Dans l'obscurité, des images fugaces apparaissent devant tes yeux, des demi-souvenirs désagréables. Ce n'est pas vraiment un tunnel : c'est ton esprit que le train dévale.
Attends. Il n'y a même pas de train. Est-ce un autre cauchemar… ou l'horrible vérité? Est-ce que ça importe vraiment?
Chad Munson
Albedo
Saskatoon, SK
From the terribly homesick Joshua Robinson:
The sound of fright and might: looped calm speaking to the gleaming infinity of what draws us to the sound of our own breath against a frozen windowpane. These are the sounds of our silence creaking underfoot; servience to the seasonal might that shatters, tears, lulls, and dispels. For every atomic confluence there is an identic marriage of waveforms breathing sempiternity; subtle to-and-fros pleading unto the frozen night that there is in fact a whispered mistral as gentle as it is sprightly. Unto the wind, 'thank you'; unto the chill, 'be still'. Unto the day, both heavy and quiet, 'be as you are, forever as you can be'. Drone on.
Du terrible mal du pays Joshua Robinson:
(Traduits par les matins frissons de Marie-Pier Chevrier)
Le son de la frayeur et de la puissance : un discours calme mis en boucle sur l'infinité miroitante de ce qui nous attire dans le son de notre propre respiration contre la vitre. Ainsi résonnent les silences grinçants sous nos pieds, soumis à la puissance saisonnière qui fragmente, déchire, berce et éparpille. Chaque confluence atomique crée un identique mariage d'ondulations sempiternelles; de subtiles vas-et-viens clamant dans la nuit glacée qu'il existe un mistral, chuchoté, aussi doux que vif. Dans le vent, «merci»; sous la fraîcheur, «ne bouge plus». Avec le jour, aussi lourd que serein, «sois toi-même, aussi longtemps que tu le peux». Et bourdonne.
---