Tag: drip audio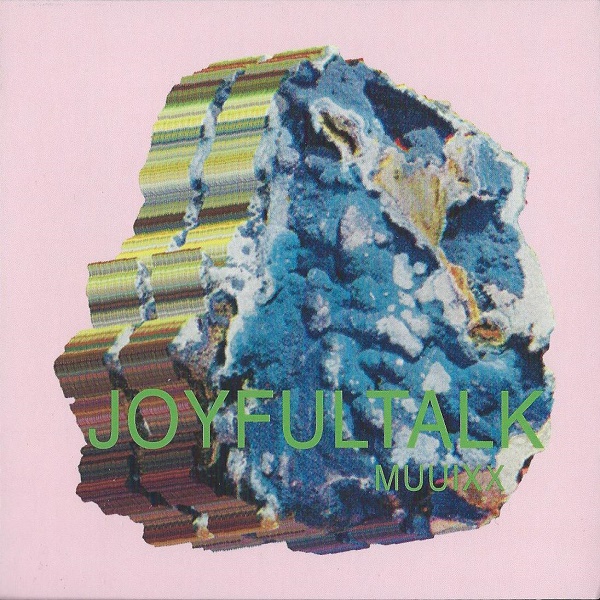 From the rockology of Mike Roy:
Something lurks beneath the surface of MUUIXX, revealing a strata far more rich and varied than the initial dig may diffuse. Textured layers of synthetic and organic instrumentation vibrate like a pulse on a Richter scale, interweaving their sounds as they race back and forth to heavier magnitudes. The sounds become different levels of soil, sand and rock each uniquely distinguishable from the last, yet meticulously cohesive as one. By the time JOYFULTALK strike bedrock with their loamy creation, the final results manage to reflect both the raw and the refined, in one consolidated mineral.
De la rocologie de Mike Roy:
(Du silex émoussé de Julie Mayer)
Quelque chose se terre sous la surface de MUUIXX, révélant des strates bien plus riches et variées que ce que l'excavation initiale laisse entendre. Des couches texturées d'instrumentation synthétique et organique vibrent telle une pulsation à l'échelle de Richter et entrelacent leurs sons tandis qu'elles vont et viennent précipitamment vers des magnitudes de plus en plus fortes. Les sons deviennent différents niveaux de terre, de sable et de roc qui se distinguent chacun du précédent et qui pourtant forment un tout d'une cohésion méticuleuse. D'ici à ce que JOYFULTALK atteigne la roche-mère avec leur création loameuse, les résultats finaux parviennent à refléter à la fois le brut et le raffiné en un minéral consolidé.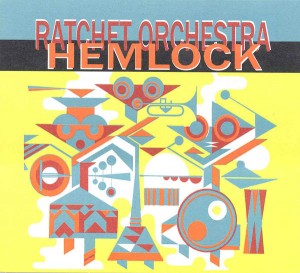 Ratchet Orchestra
Hemlock
Montreal, QC
From the heliocentric worlds of Joe Smiglicki:
31 musicians make up Montreal's Ratchet Orchestra, including ringleader Nicolas Caloia, who started the avant-jazz big band in the '90s. While a hoard of musicians might bring thoughts of power and force, Hemlock shows compassion, love, and elegance. Even on tunes like "Dusty" and "Hemlock – Part 2", with the band at its most intimidating and almost industrial, their power erodes into frailty. On repeat listens, more and more sounds saturate as you try to do the impossible: switching your mind off and falling into the deep waters.
Des mondes héliocentriques de Joe Smiglicki:
(Traduit par la conscience universelle de Vincent Rondeau)
Trente-et-un musiciens composent le Ratchet Orchestra de Montréal, dont le leader Nicolas Caloia frailty, qui a créé le big band de jazz avant-gardiste dans les années 90. Si l'idée d'un troupeau entier de musiciens peut suggérer la puissance et la force, Hemlock est au contraire rempli de compassion, d'amour et d'élégance. Même sur des morceaux comme « Dusty » et « Hemlock – Part 2 », où l'ensemble se montre particulièrement intimidant, voire industriel, leur puissance s'érode jusqu'à devenir fragilité. À force d'écoutes répétées, on tente l'impossible devant la saturation hyperbolique des sons : arrêter le cours de l'esprit et plonger dans les eaux profondes.
Ratchet Orchestra – Hemlock Part 2
---