Tag: dreamscape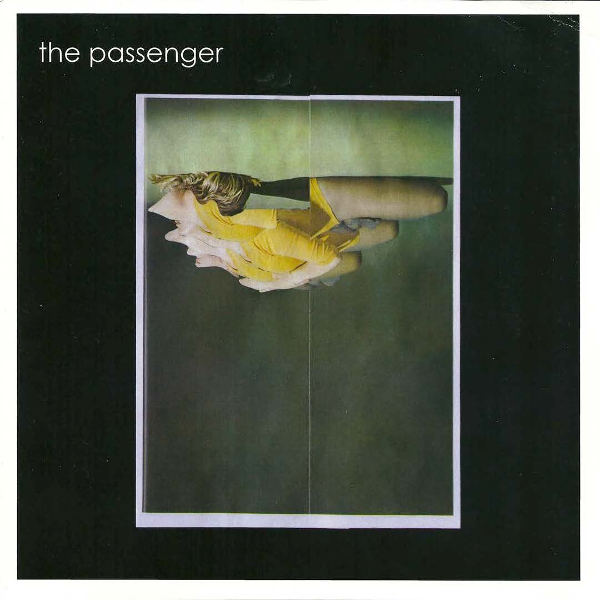 The Passenger
jxpg 7"
Vancouver, BC
From the sleep paralysis of Katie Jensen:
Scratchy feedback wobbles like a drunken top tracing lazy circles across the floor. Synth ripples splay out with each shoulder-dipping beat. Dry, percussive nodes fall like sand trickling into a glass pan.
Warm synth notes evoke a blushing sandstone canyon filled with pillars of sound. The unstoppable glow summons the deepest somnambulatory impulses. An ersatz sunrise nudges you into waking up.
Du sommeil paralytique de Katie Jensen:
(Traduit au bord du gouffre par Nicolas Coutlée)
Du feedback grésillant vacille comme une toupie ivre décrivant des cercles paresseux au sol. Des vagues de synthé s'élargissent à chaque balancement d'épaule. Les percussions échappent leurs nodules sèches comme du sable dans une casserole de verre.
De chaudes notes de synthé évoquent un canyon de grès rougeoyant empli de piliers sonores. La lueur incontrôlable induit de profonds accès de somnambulisme. Un succédané de soleil vous extirpe du sommeil.
---