Tag: dog day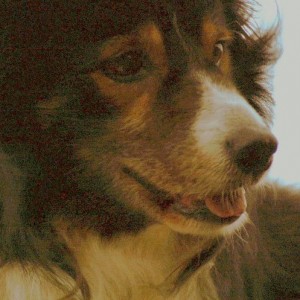 Dog Day
"In Another Life"
(Directed by Seth Smith)
Halifax, NS
From the surreal feel of Christina Bell:
Seth and Nancy's particularly adventurous, superstar pup Woofy is front and centre in this cute dog video made for "In Another Life." The roaming rock 'n' roll track is fresh off their 2013 album Fade Out. Acid aesthetics give the majestic landscape in the video a certain surreal feel. The visuals lend themselves to a hypnagogic atmosphere that is typical of director Seth Smith. The melancholic rock riffs and longing vocals play perfectly with entrancing imagery resulting in a complete dream drenched package.
De la sensation surréaliste de Christina Bell:
(Traduit par les rêves acides de Catherine Gaucher)
Woofy, le chien particulièrement aventureux de Seth et Nancy, est la vedette de ce vidéo de chien mignon tourné pour « In Another Life ». Cette chanson de rock 'n' roll déferlant est fraîchement tirée de leur album Fade Out, paru en 2013. L'esthétique acide du vidéo donne au paysage majestueux une certaine touche surréaliste. L'imagerie se prête à une atmosphère hypnagogique, typique du réalisateur Seth Smith. Ces images envoûtantes s'agencent parfaitement avec les riffs de rock mélancolique et les chants nostalgiques, le résultat étant tout entier imbibé de rêve.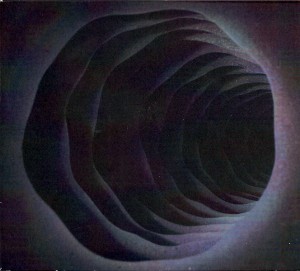 Dog Day
Fade Out
(Fundog)
Halifax, NS
From the ciphers of Christina Bell:
In the advent of what is threatening to be Dog Day's last release in a long while, the band remains both unassumingly cool and characteristically hazy. Listening to Fade Out is a vivid out of body experience defined by sharp guitars and looming drumbeats: a joyride through romantic, garage-style gloom-rock. Lyrically, the songs are sanguine, low-key poetic musings. Phrases like "All of my friends are in sandwiches / Who am I eating this time?" and "As we lay here to rot / It's not over yet" are so dark yet so perfectly playful. This album solidifies a spot for Dog Day as the roof and foundation of the wayward mansion that is Fundog.
Des codes secrets de Christina Bell:
(Traduit par Jacinthe Laplante)
Sur ce qui pourrait être la dernière parution de Dog Day avant un long moment, le groupe reste modestement cool et typiquement obscur. Fade Out est une intense expérience extra-corporelle induite par des guitares tranchantes et une batterie menaçante : une promenade gloom-rock romantique de style garage. Les paroles sont fougueuses, des rêvasseries poétiques sobres. Des phrases comme "Tous mes amis sont des sandwiches / Qui est-ce que je mange cette fois-ci ?" et "Alors qu'on s'allonge pour se décomposer / Ce n'est pas encore terminé" sont à la fois sombres et délicieusement amusantes. Cet album fait assurément de Dog Day le toit et les fondations de la maison de fous qu'est Fundog.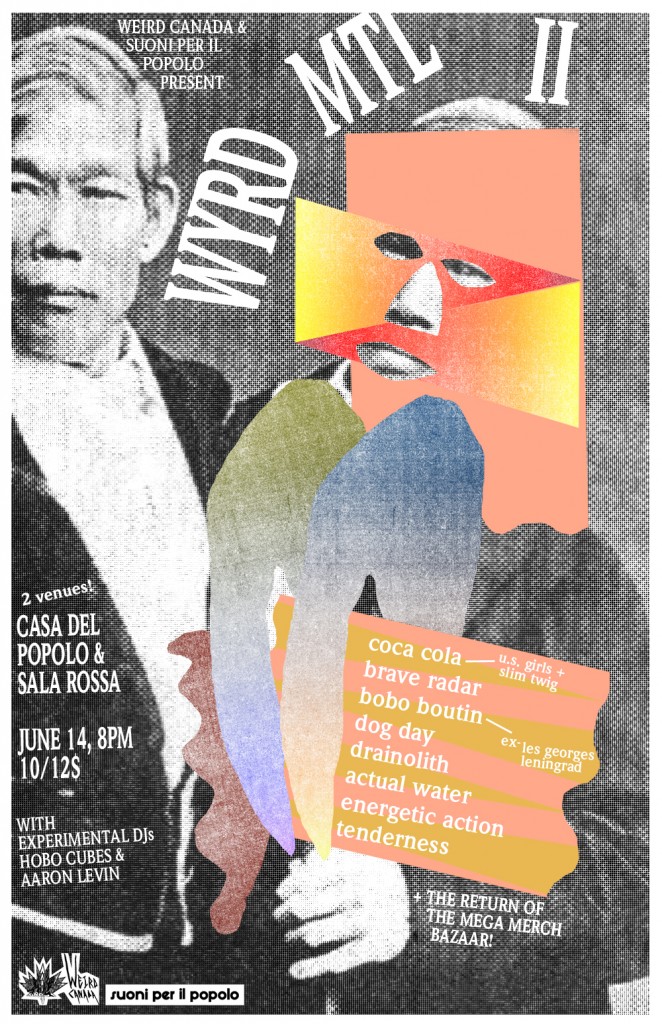 Wyrd MTL II
Thursday June 14, 2012
Montreal, QC
We are excited to announce the second annual
Wyrd Montreal
festival occurring
Thursday, June 14 2012
! Once again, we have teamed with beloved experimental music festival
Suono Per Il Popolo
to offer a multi-stage showcase of boundary pushing artists from the northernly fringes. Alongside the returning
Mega Merch Bazaar
(featuring a selection of Canada's best record labels) Weird Canada will be taking over both
La Sala Rossa
and
Casa del Popolo
simultaneously for a one-night-only cornucopia of sinusoidal delight. This will allow fans the chance to bounce back and forth between the two bars conveniently located across the street from one another. Should fans find themselves needing a respite between wondrous electronics and/or bludgeoning chaos, experimental DJs Aaron Levin and Hobo Cubes will take residency in Casa del Popolo delivering a strange brew of new age, electronic, and avant psychedelics.
Date: Thursday June 14, 2012
Venue #1: La Sala Rossa (4848 Boulevard Saint-Laurent, Montreal)
Venue #2: Casa del Popolo (4873 Boulevard Saint-Laurent, Montreal)
Cost: $10 (adv.) / $12 (door)
Doors: 8pm
Lineup
La Sala Rossa
Brave Radar
Dog Day
Actual Water
Coca Cola (U.S. Girls + Slim Twig)
Casa del Popolo
Drainolith
Energetic Action
Tenderness
Bobo Boutin
Artist Bios
Coca Cola (U.S. Girls + Slim Twig) (Toronto)
Continuing Wyrd's philosophy of unique collaborations, we're proud to include a rare performance by this duo known as Coca Cola. Combining the rhythmic polyphonies of Toronto's Slim Twig with the miasmic chaos of U.S. Girls, Coca Cola conjure an arpeggiated ethos of Cluster-inspired jammery. Expect a fantastic array of electronic drone and perturbed psychedelics.
Actual Water (Toronto)
Born in the depths of Ben Cook's (Fucked Up, Young Guv, Bitters) epic space in East Toronto, Actual Water's jangled power-pop transforms their 12-string anthems and insatiable marimba-laced punk into vocal bonanzas and summery attitudes. Every song is laced with their flowering '60s slacker vibes and live the whole calamity is wrapped by frontman Tony's enigmatic 'tude. Stoked!
Drainolith (Montreal)
Drainolith is the multi-throned oscillating 8-bit transmigration of Montreal native Alex Moskos (ex-guitarist for the now defunct AIDS Wolf). Diving deep into polyrhythmic hood jams and clamouring solos of synthetic marvel, Drainolith hams heavy, agnostic experimentalism into a creative vehicle the world may or may not be ready to digest.
Energetic Action (Edmonton)
Edmonton, Alberta is home to many improbable entities, and Energetic Action's revisionist goth-punk paradigm is no exception. Straddling the unknown line between The Pop Group and This Heat, their impossible rhythms and extravagant performances wrap an undisturbed nascency into music hardened by generations of nuclear waste. A certified western anomaly.
Brave Radar (Montreal)
Local Montreal darlings Brave Radar have kept quiet a long time. So long, in fact, that we reluctantly started to believe their demise. We can barely conceive they'll be back on stage with brand new oblique pop sweetness.
Bobo Boutin (Montreal)
Ex-Les Georges Leningrad drummer Bobo Boutin inhabits a delirious world of warped electronics. One man, yet an overwhelming performance slowly mounting into a frenzy of nightmarish proportions.
Dog Day (Halifax)
Dog Day's bent alt-rock resonates with grand designs. Seth and Nancy are husband and wife, a charming duo who constantly keep slinging sharp and heavy anti-heroic hooks at every corner.
Tenderness (Toronto)
With bizarre loop sampling wizardry, cracked electronics and sexy sax swoons, Chrissy Reichert redefines any conceivable notions of contemporary R & B. Tenderness is not to be missed, because true originality comes in small doses.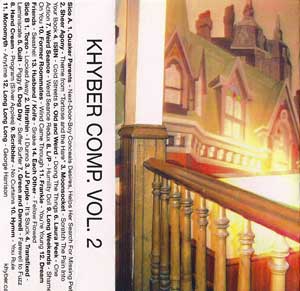 Various Artists
Khyber Compilation II
(Self Released)
Halifax, NS

Halifax's most endearing/enduring art space, the
Khyber
, has once again been feted with a compilation of tape tunes from local artists and musicians, most of whom have played/jammed/come of age under the archways, the ballroom, the turret. As with last year's comp, this is a love letter to something fragile and beautiful and important – moreover, it's massive (27 songs!), thoughtfully curated and brilliant. There are so many meaty, gorgeous gems here –
Monomyth
's "Anytime" is soaring sweetgaze, while scene vets Scribbler reach achingly fuzzed-out heights with "No Curtains." The winsome youngsters of ISBN donate a slice of grainy, brainy twang-pop and there are similarly tasty outings from the now-defunct Long Long Long and its ashes,
Each Other
, risen in Montreal to smile and destroy. There's a ripper
Dog Day
track too, and a song from local supergroup Green and Darnelle that nods at the city's 90's ghosts and then gnashes them to shreds. Look, I could go on for fucking pages about this tape, I really could, but in the end, I'll leave with some words from a particular standout, the haunting lament "Wind Came Through" by Former Roommates (who, I think, actually are former roommates): The Khyber needs your love, always, and these songs do too. Listen and linger: this is a sound of a scene piled with riches.
[audio:http://weirdcanada.com/wp-content/uploads/2012/04/05-Cold-Streets.mp3|titles=ISBN – Cold Streets] ISBN – Cold Street
[audio:http://weirdcanada.com/wp-content/uploads/2012/04/15-Fellow-Flowed.mp3|titles=Each Other – Fellow Flowed] Each Other – Fellow Flowed
[audio:http://weirdcanada.com/wp-content/uploads/2012/04/22-Farewell-to-Fuzz.mp3|titles=Green and Darnelle – Farewell to Fuzz] Green Darnelle – Farewell to Fuzz
[audio:http://weirdcanada.com/wp-content/uploads/2012/04/26-Anytime.mp3|titles=Monomyth – Anytime] Monomyth – Anytime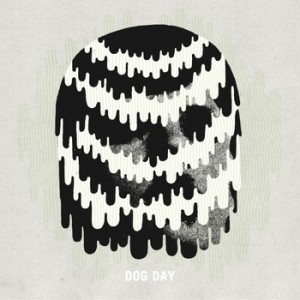 Dog Day
Deformer
(Self Released)
Halifax, NS

Adding salience, excitement and nuance to pop is like having a couple-based band that isn't nauseating; it's a tough thing to do, and if you ever need
some tips
on how to do it, look no further than Dog Day. On
Deformer
, interesting melodies are always on the cusp of sweetness, but they never go full-on, instead they take the infectious side of college rock and marry it to interesting
textures
and unexpected directions, then propel it with earnest energy. Not that you need to feel guilty about listening to pop music, but this has enough substance, roughness and ingenuity that you don't have to justify it to anyone.
[audio:http://weirdcanada.com/wp-content/uploads/2012/03/fundog-Deformer-08-Scratches.mp3|titles=Dog Day – Scratches] Dog Day – Scratches
[audio:http://weirdcanada.com/binary/Weird_Canada-Dog_Day-Part_Girl.mp3|titles=Dog Day – Part Girl] Dog Day – Part Girl
[yframe url='http://www.youtube.com/watch?v=KDgSgKL7yws']

We're proud to ring in 2012 with straynge tidings lurking in the Nova Scotian sticks. The warped minds behind
Dog Day
/
YORODEO
and
DIVORCE
/
Obey Convention
have been toiling in the muck for the last two years to create a full-length mudsploitation flick that will finally see the light of day in 2012.
Lowlife
is a shiver-inducing, psychotropic surrealist drama filmed in stark b&w, and featuring a range of heavies from the Halifax music / art
subterrain
. Befittingly, the soundtrack is a phantasmagoric blend of self-described "squelch and screech from a bunch of
our favourite experimenters
", Seth's improvised tuba-drone and lusty narration from his German father-in-law, Ogi. Weird Canada is honoured and overjoyed to present the trailer's world premiere.
For a full Q&A with Seth Smith and Darcy Spidle, please click here.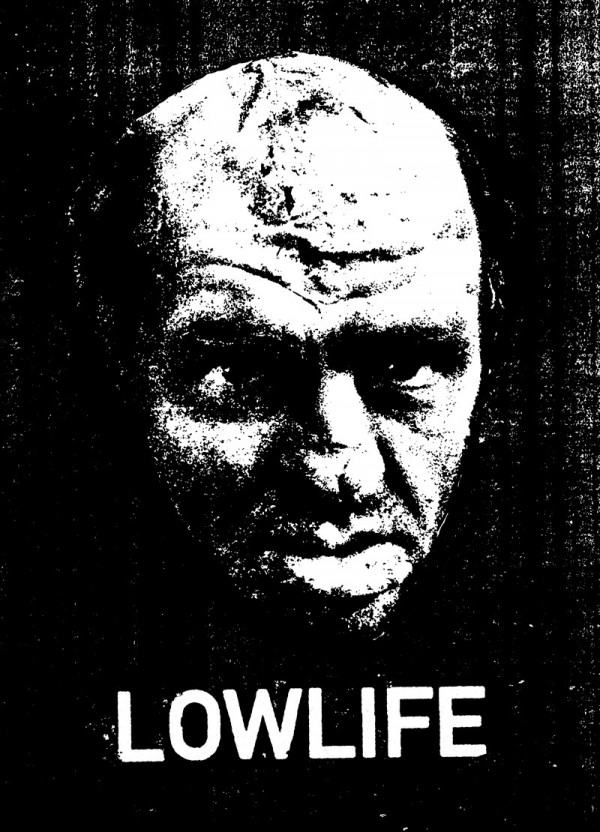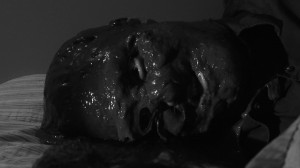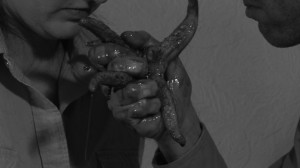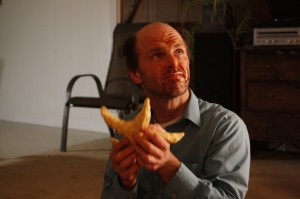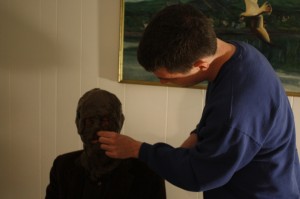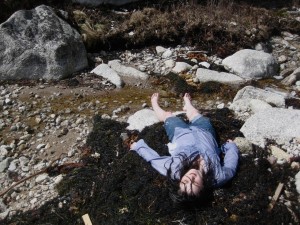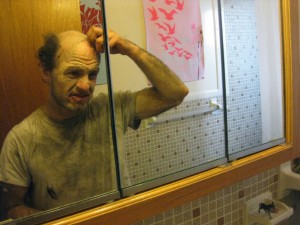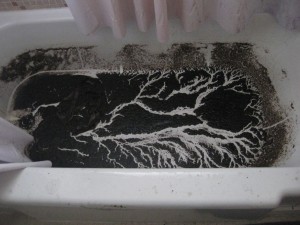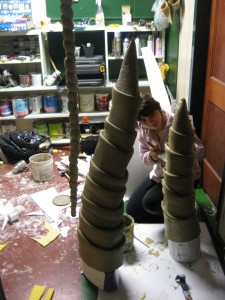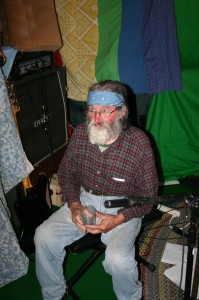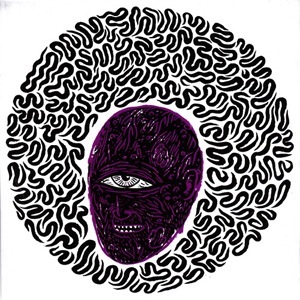 Dog Day
The Scratches EP
Halifax, NS

The title track from Dog Day's latest release as a two-piece steps between the swirls of dreams and the maddening grip of stupid insomnia. The spiraling keyboards from the band's previous incarnation are no longer present, and in their stead we have Seth's guitars and Nancy's drums beating out a crunchy refrain while their pure wondering
kid-voices
bemoan all the thoughts of money and friends and old lovers circling around and around, wearing grooves in the brain along with the ticking of the hours. "Belle" is a wilder, more anxious jam that chugs forward and whispers a story of psychedelic, beautifully skittish
bird-love
. In the last song, "Give Me the Light," Nancy's tiny voice hums while the guitars groove roughly and Seth sighs and grumbles a little until the chorus tears a little crack open and a slip of daytime appears. Oh Dog Day. These three perfect songs stay heavy while easing the weight and softening the furrows of the heart.
[audio:http://weirdcanada.com/wp-content/uploads/2011/06/Weird_Canada-Dog_Day-01-Scratches.mp3|titles=Dog Day – Scratches] Dog Day – Scratches
[audio:http://weirdcanada.com/wp-content/uploads/2011/06/Weird_Canada-Dog_Day-02-Belle.mp3|titles=Dog Day – Belle]Dog Day – Belle


From the reducible logic of James Goddard:
Gottlob Frege committed his life to one problem: demonstrating that mathematics is reducible to logic. With New Problems Seth Smith, takes a break from dealing with his regular problem to tackle some amazing new ones. The album creates its own geometric space, a slowly unfolding shape built of tape-hiss, song fragments, actual songs and found sound. The warm strum of the guitar, the unfaithful percussive notes, and the other near constant noises consume the listener like Notes From The Underground or Dreamies. In one particularly evocative moment Smith presents us with a crescendoing series of voice-mail messages. Ultimately, Frege died without finding the solution to his problem. Smith, on the other hand, appears to have discovered a fruitful new direction for exploration.
[audio:http://weirdcanada.com/binary/sethsmith-answers.mp3|titles=Seth Smith – Answers] Seth Smith – Answers
[audio:http://weirdcanada.com/binary/sethsmith-warm.mp3|titles=Seth Smith – Warm Regards – Make the Right Decision] Seth Smith – Make the Right Decision
Bad Vibrations
Bad Vibrations
(Brotherhood Cassettes)
Halifax, NS
::web/sounds::


From the not-so-bad vibrations of James Goddard:
Sometimes I imagine a future where everyone has forgotten what a guitar actually sounds like; Children brought up on a steady diet of French pop and Swedish 8-bit. Eventually, current trends like lo-fi would become ailments listed in the DSM VII with prescriptions like: 2 hours of Kumbaya orchestrated by battery-operated MicroKorgs (twice daily, with food). Things would be bad. Luckily former Dog Day drummer KC Spidle has strapped on a six string and stepped to the foreground to ensure such a future will never happen. Bad Vibrations play guitar music. They play the kind of three piece power-pop that begs for adjectives like dark or gloomy; and they play it well. Eschewing any kind of overt studio trickery, the members of Bad Vibrations (KC, Evan and Meg) have put together a crisp sounding record that subtly recalls that classic 90s Halifax sound. Nothing could be further from an all-electro dystopia.
[Levin's Note: James forgot the positive side of an all-electro dystopia: Gino Soccio all day 'ere day.]
---