Tag: dead ghosts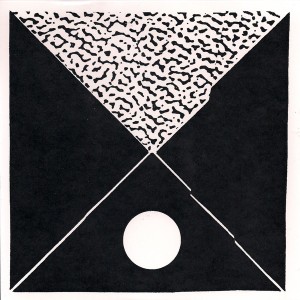 Dead Ghosts
1,000 Joints
Vancouver, BC
From the swirling sands of Joel French:
A peyote trip in a cool breeze. A camelback saunter through the desert. Swirling sands bring hallucinations as the night sky closes in. There's no shelter to be found. The horizon is bare. "Stoned and nowhere to go." The camel lurches forward, pulling you further and further from reality… This is a very sexy song by a sweet band. Raw and powerful. Really digging what Kingfisher Bluez is doing with this Vancouver DIY scene 7″ series. Killer artwork as well.
Des tourbillons de sable de Joel French:
(Traduction par Félix HT)
Un trip de peyote sous une brise fraîche. Une promenade en chameau dans le désert. Les sables tournoyants font halluciner alors que tombe la nuit. Il n'y a aucun abri en vue. L'horizon est à nu. "Stoned and nowhere to go", nous précisent les paroles. Le chameau s'avance, te tirant de plus en plus loin de la réalité. C'est une chanson très sexy d'un délicieux groupe, crue et puissante. J'aime vraiment ce que fait Kingfisher Bluez avec cette série de 7″ issues de la scène DIY de Vancouver. La pochette torche, aussi.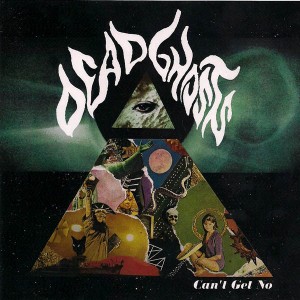 Dead Ghosts
Can't Get No
Vancouver, BC
From that old feeling of Jesse Locke:
The ghosts with the most can do no wrong. Between a smokin' single from Kingfisher Bluez and this boss LP on Burger, Vancouver's titans of blown-out twist 'n' twang are on time like Karl Malone. Hooks on hooks, honky tonkin' pianos, sad Joey jams and all the shouty, sweaty sass you can handle. Quintessential cover art from CM Ruiz, blah, blah, blah. You already know you need the grip…
Des vieux sentiments de Jesse Locke:
(Traduit par le bla bla de Hugo Hyart-Dauvergne)
Les meilleurs fantômes ne se trompent jamais. Entre un single du tonnerre chez Kingfisher Bluez et ce LP de malade sur Burger, les titans vancouvérois du twist nasillard et démesuré sont aussi fiables que Karl Malone. Airs entraînants à n'en plus finir, pianos honky tonk, chansons tristes à la Joey, cris, sueur et culot à volonté. Couverture essentielle de CM Ruiz, bla bla bla. Vous savez déjà que vous devez le saisir.
Dead Ghosts – That Old Feeling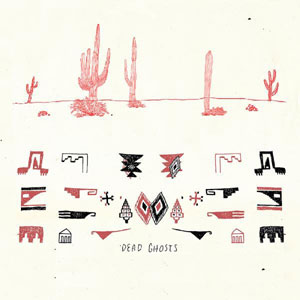 Dead Ghosts
Dead Ghosts
Vancouver, BC
From the living dead of Aaron Levin:
Bursting from the desperate vaults of R&R's discrete past, Dead Ghosts is a shattering testament to the janglophone origins of pop. Reverberated country twang, phantasmic R&B, gnarly jangled garage, and indelible pop hooks bespeckle this game-changing thesis, throwing a Hegelian bomb into your square neighbor's pool party. Grab the telephone, kick-down the door, wave your 4-4 and keep yelling: pop music ain't gonna hit me no more. There ain't nothing new without something old so grip it all while you're still here to party.
De la mort vivante d'Aaron Levin: (Traduit par la vie morte de Maya Keshav)
En transperçant les caveaux désespérés du passé discret du rock and roll, Dead Ghosts est un témoignage éclatant aux origines janglophones du pop. Les réverbérations nasillardes de country, les R&B phantasmiques, le garage noueux et cliquetant, et les accroches indélébiles de pop tachettent cette thèse révolutionnaire, en lançant une bombe hégélienne au milieu de la fête de votre voisin pas cool. Prenez le téléphone, forçez la porte, brandissez votre 4-4 et continue de hurler: la pop va plus me frapper! Y'a rien de nouveau sans quelque chose de vieux alors achetez tout pendant que vous êtes encore ici pour fêter.
Dead Ghosts – How the West Was Fun
---