Tag: dark Wish Lash
Altar of Doubt
Calgary, AB
From the distant party of MCLF:
One hand reaches out and the world opens up. We're not bound by the wires, we're bound up in the silent air, our words tender in the the precious dirt and the greens emerging. These are our bodies. We're dancing.
A mutant weirdo crew holding together this mass of circuits and wires, deep trouble, pulsing and smoking hot where things cross, where the solder wears thin. Thousands of tendrils drift over us, around us, pulling us apart and back together again: different, better.
Du souffle de feu de MCLF:
Une main se tend et le monde s'ouvre. Nous ne sommes pas liés par les câbles, nous sommes liés dans le silence , notre mots dans le précieux dirt et les greens en émergence. Ce sont nos corps. Nous dansons. Une équipe de weirdos mutants tenant ensemble cette masse de circuits et de fils, ennuis profonds , pulsant et fumant à chaud là où les choses se croisent, où la soudure s'use très peu. Des milliers de vrilles dérivent sur nous, autour de nous, nous séparant et nous ressaisissant: différent, meilleur.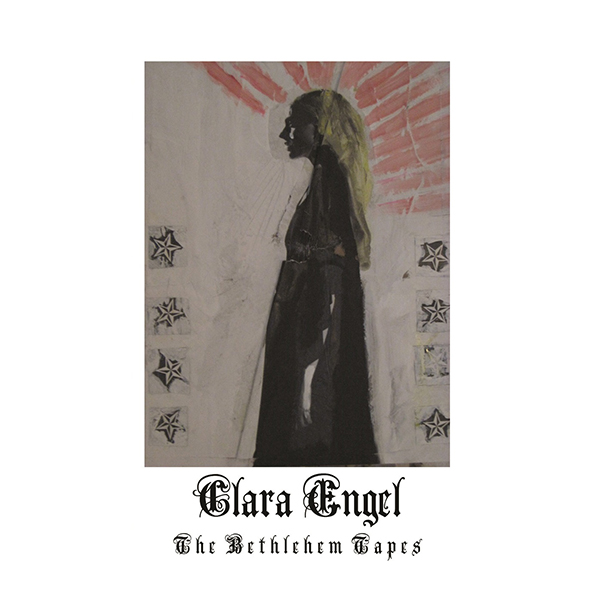 Clara Engel
The Bethlehem Tapes
Toronto, ON
From the folk noir of Joshua Robinson:
Dark lulls of quiet repose drift like so many memories in the night. Cathedrals echo with the pitter patter of a soft voice as it speaks of the space that exists between the spaces that take up the shape and form of the sounds we see behind closed eyes. The revenants that lilt from such great heights are far too misremembered to dare touch down once more. Rather, they stay in the rafters as their whispers and musky laughter fall onto the heads below, present again in the moment as they once were.
Du folk glauque de Joshua Robinson:
(Traduit par les sommets gargouillants de Marie-Pier Chevrier)
De sombres accalmies de repos tranquille dérivent comme autant de souvenirs dans la nuit. Les cathédrales résonnent du tapotement de la douce voix qui raconte l'espace existant entre les espaces ayant la taille et la forme des sons que l'on voit les yeux fermés. Les revenants qui se dandinent de ces hauteurs vertigineuses ont bien trop sombré dans l'oubli pour oser redescendre une fois de plus. Ils restent plutôt dans les poutres d'où leurs murmures et leurs rires musqués tombent sur les têtes plus bas, présents encore pour un moment tels qu'ils l'ont déjà été.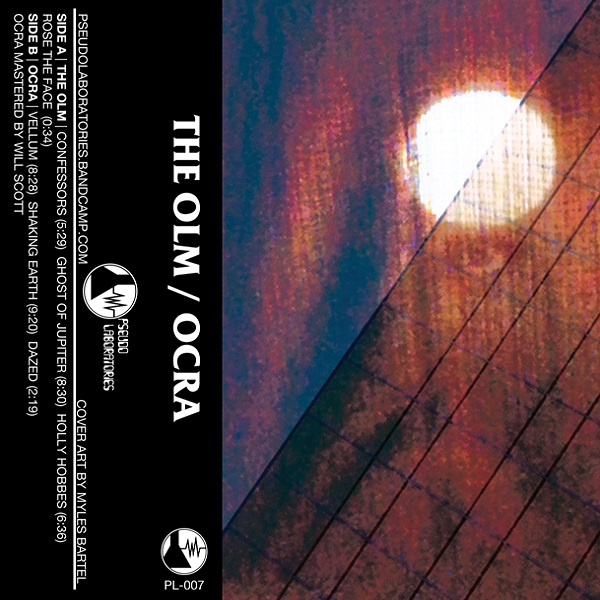 The Olm / Ocra
The Olm / Ocra
Edmonton, AB
From the timeluscent west of Heather Lune:
The Olm moans like a metal wraith, a fossil of the prehistoric ocean that lives in the mountains – badland epigrams malformed. They're a beacon sculling over the solid hide of the skyline, where the sea is held inside sun-risen fumes.
The Ocra hears a ghastly echo of our industrious carvings. Inscriptions knocking into the wind of falling bodies, the mechanisms used to slip through tap dancing waves. The scraping, digging, probing, mining. The generations, the millenia – waterbed bones compressing into an arid ocean floor.
Belonging to us, as we to it, a locked-soul.
Par l'ouest tempslucide de Heather Lune:
(Traduit par l'écho ésotérique des vents ténébreux d' Émily Traichel)
L'Olm gémit comme un spectre en métal, un fossile venu de l'océan préhistorique qui vit dans les montagnes – épigrammes malformées des badlands. Il y a un flambeau qui godille sur la peau solide de l'horizon, où la mer est enfermée dans des émanations solaires.
L'Ocra entend un écho épouvantable de gravures industrieuses. Des inscriptions cognent dans le vent de corps en chute, les mécanismes employés afin de glisser à travers les vagues qui dansent la claquette. Le grattage, creusage, sondage, l'exploitation minière. Les générations, les millénaires – les os du lit d'un fleuve qui se blottissent dans un fond d'océan aride.
Nous appartenant, comme on leur appartient, une âme-barrée.
Swim Team
Freedom/Constraint
(Self-Released)
Vancouver, BC
From the quarter life crisis of Eleanor Wearing:
"Are you filled with existential dread?
"Yes. Wait—no. Maybe? Things feel serious most of the time. Very serious. Slow lulls invoke a cloudy comatose state, only to be shot through and shattered by a harsh and unrelenting reality. Voices that once spoke softly surge louder, fighting to be heard."
"When darkness sets in, does obsession follow? Dominating every move you make? If you feel this way, it's ok. You are not alone. Look at the lows, carve out the highs. Push through. Drift beyond. Swim along."
De la crise de la vingtaine de Eleanor Wearing:
(Traduit par Alison McReynolds)
"Es-tu plein d'angoisse existentielle ?"
"Oui. Attend—non. Peut-être? On dirait que les choses sont sérieuses, du moins, la plupart du temps. Très sérieuses. Une douce accalmie invoque un état comateux voilé, pour bientôt être transpercée et mise en pièces par la dure et infatigable réalité. Des voix, qui discutaient doucement, surgissent désormais plus fortement, se battant pour être entendues.
"Lorsque l'obscurité s'installe, est-ce que l'obsession suit ? Dominant chaque geste que tu fais ? Si tu te sens comme ça, c'est correct. Non, tu n'es pas seul(e). Regarde les hauts, sculpte les bas. Passe à travers. Dérive au-delà. Nage avec le courant."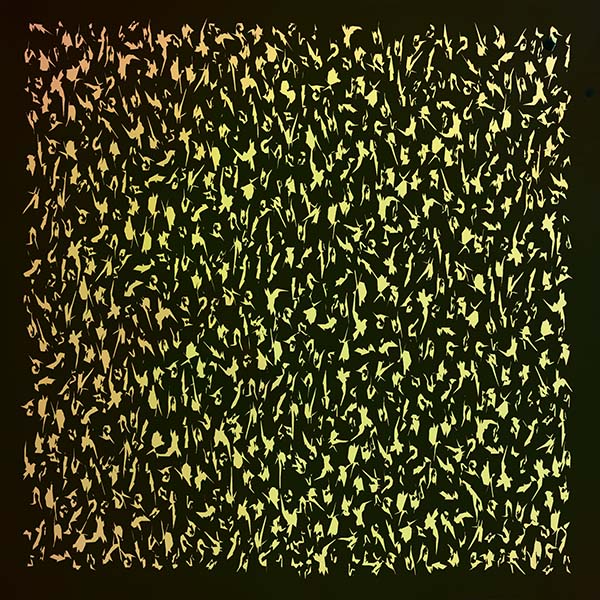 Bruised Knees
CASTINGS
(Self-Released)
Toronto, ON
From the hydrangea gel of Adam Bradley:
Magnetic metal bearings suspended in a translucent, lilac gel. Bass vibrations shuffle their symmetry, rumbling drums make them shake. A vast, cold room with no light. Heaving flashes slash the dark, and purple purse-lipped faces appear, diamond eyed and austere. Warbling synthetic tones echo to penetrate like alarms. Anxiety and urgency are the singular senses, limbs lashed to a metal slab. The ceiling shrinks closer, the music becomes louder. The floor rises, shouts are drowned. Room a slim rectangle, filling with water. Walls become porous with light and hydrangeas curl out to blossom in the pitch.
Du gel d'hortensia d' Adam Bradley:
(Traduit par Jessica Grenier)
Des billes de métal magnétiques, comme suspendues dans un gel lilas translucide. Les vibrations d'une basse les déplacent symétriquement; le grondement d'une batterie les fait frémir. Une pièce vaste et froide, sans lumière. Des éclairs nauséeux déchirent l'obscurité, révélant des visages cramoisis austères, les lèvres pincées et les yeux en diamant. L'écho de notes synthétiques chante comme une alarme. Le sentiment singulier d'une urgence anxieuse, les membres fixés à une table métallique. L'espace semble rapetisser à mesure que le son de la musique augmente. Le plancher se soulève, noyant les cris. La pièce n'est plus qu'un mince rectangle se remplissant d'eau. La lumière passe par les pores des murs, où des hortensias se mettent à fleurir.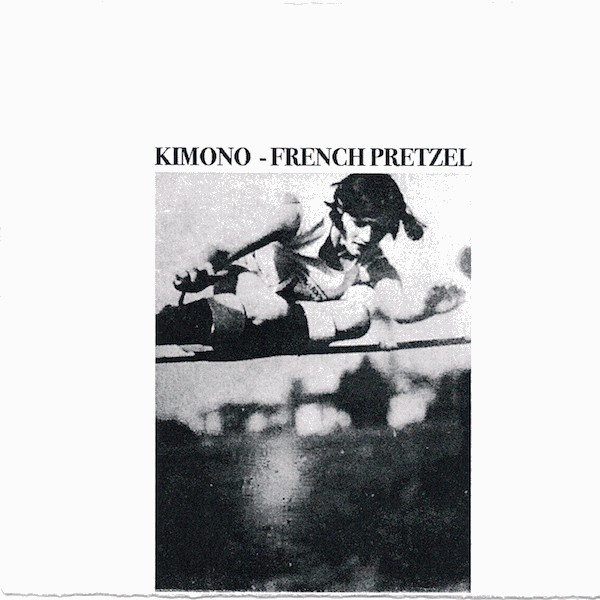 French Pretzel
Kimono
(Self-Released)
Halifax, NS
From the darkroom of Katie Jensen:
A militaristic march into a dark grove of trees, javelin spikes raised into the soft underbelly of clouds. Teeth bared, glinting like nacreous, dripping stalactites throwing diffused ire. Black trees shift like bad photocopies; migrating clusters of inky drops probe into smeared mountains and craggy falls. A metallic whirring tears open the sky, giving the thrumming bass and persistent drum cadence empyrean breathing room. Inside the forest, the mossy soil exhales into the folded hands of the canopy. A creeping mist wanders through spindly trunks, collecting samples that echo and absorb.
Par la chambre noire de Katie Jensen:
(Traduit par la forêt vrombissante d' Émily Traichel)
Un défilé militariste dans un bois sombre, pointes de javelots levées dans le bas-ventre doux de nuages. Les dents dévoilées, scintillantes comme des stalactites ruisselantes et nacrées, lançant de l'ire diffusée. Des arbres noirs se déplacent comme des photocopies ratées; des amas migrants de gouttes obscures sondent des montagnes brouillées et des falaises escarpées. Un bourdonnement métallique déchire le ciel, donnant à la basse vrombissante et à la cadence persistante de la batterie de l'oxygène empyréenne. À l'intérieur de la forêt, le sol moussu expire dans les mains repliées de la canopée. Une brume glissante erre à travers des troncs filiformes, recueillant des échantillons qui résonnent et absorbent.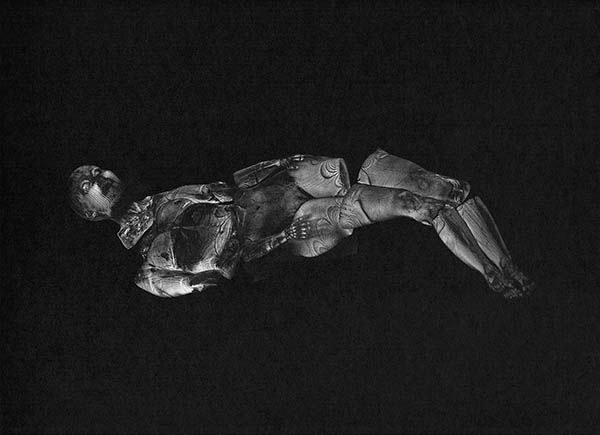 Scattered Clouds
The First Empire
Hull, QC
From the gnawed appendages of Piper Curtis:
You are in a dark manor, deep in a thick wood, in the black of night. Stumbling through the maze of hallways you find yourself in a great, cavernous chamber. Distraught, swaying as the looming darkness closes in, you feel the end is near. There is a reprieve, the dark clouds scatter and an eerie calm sets in. For a moment there is euphoria, before you are consumed by the night.
Des appendices rongés de Piper Curtis:
(Traduit par Julie Forget)
Tu te trouves dans un manoir sombre, au plus profond d'une forêt dense dans la noirceur de la nuit. Ta démarche est chancelante le long du dédale de couloirs. Te voilà dans une immense chambre caverneuse. Fou d'angoisse et chancelant alors que la pénombre s'installe, tu sens que la fin approche. Tu obtiens un sursis : les nuages sombres se dispersent et un calme étrange règne. Pendant un moment, c'est l'euphorie avant que tu sois consumé par la nuit.

Scattered Clouds – Deepest Night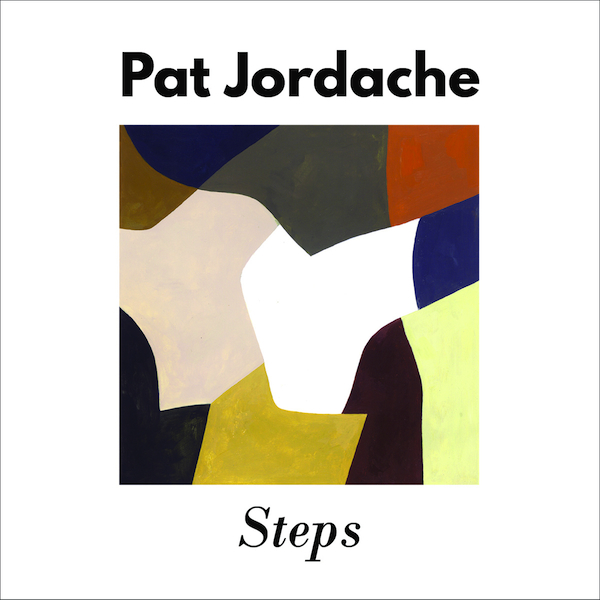 Pat Jordache
Steps
Montreal , QC
From the summer-pop vibes of Sara Bortolon-Vettor:
Dancing mania is precisely what happens when listening to Pat Jordache's Steps. We are invited to explore his world, a chaotic orchestral playground. Synths rise and fall like peaks and valleys. Guitars represent the sun and the groove guides us with commanding beats and luscious bass. The voice is always changing, representing characters who carry the album's narrative – a pursuit for utopia. Do we watch the flowers grow or do we move to oil city? What is your paradise?
Des ondes de pop estivale de Sara Bortolon-Vettor:
(Traduit par les glaçons en sueur de Julie Mayer)
La manie dansante est précisément ce qui se passe lorsqu'on écoute Steps de Pat Jordache. On est invité à explorer son monde : un terrain de jeu orchestral et chaotique. Les synthés montent et descendent comme monts et vallées. Les guitares représentent le soleil et le groove nous guide d'un rythme ferme et d'une basse aguicheuse. La voix de l'artiste ne cesse de changer afin de représenter les personnages qui portent le récit de l'album : la poursuite de l'utopie. Regardons-nous les fleurs pousser ou déménageons-nous vers pétroville? Quel est votre paradis?
Ando Laj
Miriam Transmission
Toronto, ON
From the crooked tooth of Katie Jensen:
The little green man gets ready for work. He hates his boss, but he's too scared to quit. What would he do for money? There's a voicemail blinking patiently from his mother. He deletes it. He doesn't remember the last time he felt happy. He doesn't remember the last time he felt hungry.
He slips a piece of cold fish from the icebox. It drops onto the dirty white tile of the kitchen floor. He sighs deeply and scrapes up the jellied meat with a tarnished butterknife engraved with the initials of an old lover . She probably wouldn't recognize him now.
De la dent courbée de Katie Jensen:
(Traduit par Jason Rule)
Le petit homme vert se prépare pour le travail. Il déteste son patron, mais sa peur l'empêche d'abandonner. Que ferait-il sans argent? Il y a un message vocal de sa mère qui clignote patiemment. Il l'efface. Il ne se souvient pas la dernière fois où il s'est senti heureux. Il ne se souvient pas la dernière fois qu'il s'est senti affamé.
Il sort un morceau de poisson froid du frigo. Le poisson tombe sur la tuile blanche et sale du plancher de la cuisine. Il soupire profondément et gratte la chaire gelée avec un couteau à beurre terni, gravée avec les initiales d'un amant ancien. Elle ne le reconnaitrait surement pas maintenant.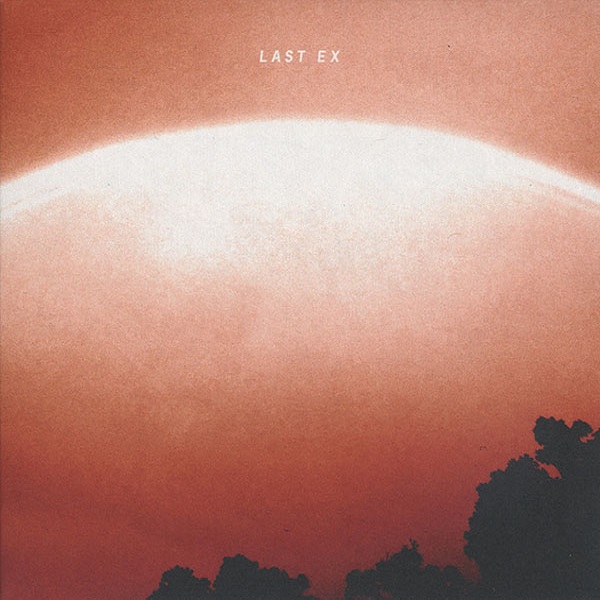 Last Ex
Last Ex
Montréal, QC
From the heavy energy of Adam Bradley:
Nightmare walls bend around you. The colours are mute and shapes are miscarried. The floor heaves like a linoleum ocean as a baby mobile tinkles hazily, each talisman representing a failure or fear. A chasm roars open. Specks at the bottom are a man of fire and a woman of water, waltzing barely, blankly in the semi-light. Through a rectangle hole you are drawn, lit by candles that writhe as snakes, nipping at your clothing. An aquamarine crystal seeps through the stone, emits waves of heavy energy. Sink to your knees. Shut your eyes. Shut your eyes.
De l'énergie pesante d'Adam Bradley:
(Traduit par la transe pétrifiée de Jessica Grenier)
Des murs cauchemardesques s'incurvent vers toi. Les couleurs sont silencieuses, les formes, inachevées. Le plancher déverse un océan de linoléum, un mobile pour bébé scintille paresseusement; chaque talisman représente un échec ou une peur. Un gouffre s'ouvre en éclatant. Tu vois des étincelles tout au fond, dans la pénombre : un homme de feu et une femme d'eau, leur presque valse, leur regard vide. Ton corps est attiré par une ouverture rectangulaire éclairée par des chandelles qui se tortillent comme des serpents en essayant de mordre tes vêtements. Un cristal aigue-marine sourd du roc en émettant des ondes d'énergie pesante. Tu tombes à genoux. Ferme les yeux… Ferme les yeux.
---