Tag: college rock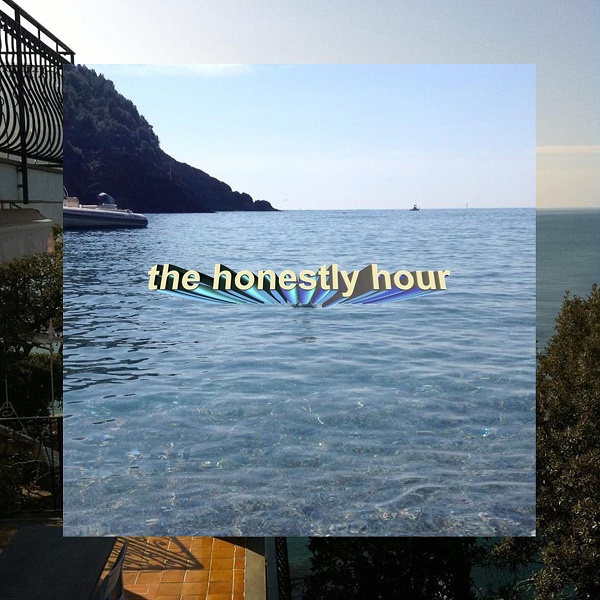 No Problem
The Honesty Hour
(Self-Released)
Halifax, NS
From the flu saturated state of Caleb John Schriver:
No Problem's college rock leanings and post-teenage yearnings equate to a back-to-school fever dream in the honestly hour. From purchasing shoes to inviting Kurt Inder to after parties, these young Truro boys conjure up a delirium where things like "cheapcruise.dad.com" can only make sense. No Problem couples songwriting prowess and their own "popsicle rock" to create a serenity, likened to waking up from a mid-day nap, dehydrated with one sock on and barely still on the bed. This nap is satisfying, like unrolling the cuffs of your pants and only finding a little bit of lint.
De l'état saturé de la grippe de Caleb John Schriver:
(Traduit par l'angoisse adolescente de Maya Keshav)
Les tendances de rock à l'université et les désirs postadolescence de No Problem équivalent à un rêve fiévreux de la rentrée scolaire dans the honestly hour. De l'achat de chaussures jusqu'à l'invitation de Kurt Inder aux afters, ces jeunes garçons de Truro font apparaître un délire où les choses comme "cheapcruise.dad.com" ont du sens. No Problem couple la prouesse parolière à son propre "popsickle rock" pour créer une sérénité, qui nous fait penser à quand on se réveille d'une sieste de iournéei, déshydraté avec seulement une chausette et tout juste sur le lit. Cette sieste est satisfaisante, comme quand on déroule ses revers de pantalons et on trouve juste un petit peu de peluche.
No Problem – She Can't Help Herself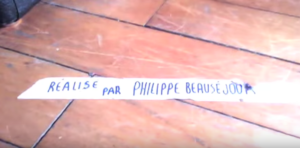 Jesuslesfilles // The Peelies
Á demain // Medication
(Directed By: Phil Console)
Montreal, QC
From the intellipop of: Michael Deane:
Jesuslesfilles bring Metz to Montreal, infusing blown '90s college-guitar-rock with sing-along thumping psych-pop-punk. Weirdly infecting vocals earworm their way into your being — popping, pulsing and breaking into off-kilter patterns of inspired intellipop vocals. The Peelies pick up on the softer side, mingling fuzzy guitars, warped riffs and pronounced, staccatotized vox; spitting sweetness on top of the scuzz. This tune brings Back To The Future-basics, introducing naïve pop to garage-punkitude and rock 'n roll's go-go-ing playfulness. These bands meet in the middle of excellence, matching each other's influences and energy in a constructive complement. A seamless two-song teaser for the upcoming split from Planet of the Tapes.
De l'intellopop de Michael Deane:
(Traduit par l'écume de Maya Keshav)
Jesuslesfilles apportent Metz à Montréal, en infusant le college-guitare-rock bourré des années 90 du psych-pop-punk lancinant et entraînant. Le chant bizarrement balançant rengaine dans ton être — en explosant, pulsant et créant des motifs obliques de chants inspiré intellopop. The Peelies fournissent une face plus soyeuse, en mélangeant les guitars floues, les riffs tordus et la vox prononcée et saccadée; en crachant la douceur au-dessus de l'écume. Cette toune apporte les éléments essentiels du Retour vers le futur, en présentant la pop naïve à la punkitude garage et à l'allégresse go-go du rock. Ces groupes se retrouvent au milieu de l'excellence, en jumelant les influences et l'énergie dans un complément constructif. Un teaser intégré de deux chansons pour la cassette divisée imminente de Planet of the Tapes.
---