Tag: christian simmons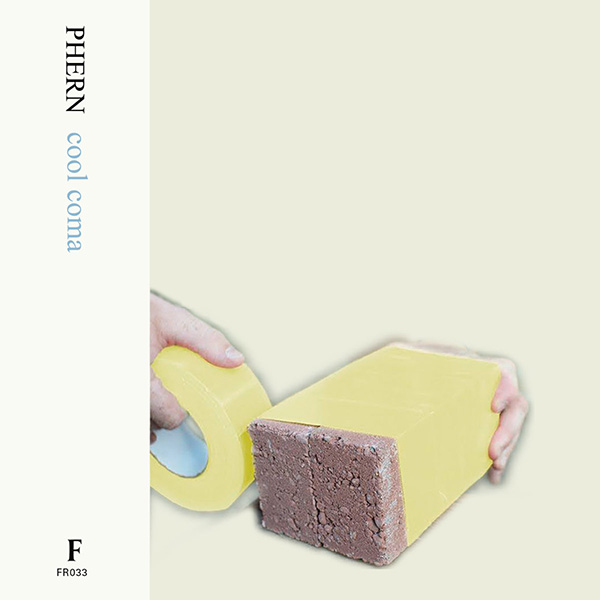 Phern
Cool Coma
Montréal, QC
From the chipped tooth of Katie Jensen:
Pass the sticky note salad. Chomp on words to compensate for gaps in conversation. A dinner party in honour of bobbing guitar necks, bratty bass lines and sloppy-kiss snares. Guests swapping Canadian Post Punk All Starz™ trading cards under the table. Vocals pushed backwards through a cigarette filter until they plant feet firmly on the nose. Serve a second helping of sour tones with angular guitars that lodge sideways. A miserable, memorable meal served on chipped ceramic and splintered toothpicks.
De la dent ébréchée de Katie Jensen:
(Traduit par Hugo Hyart-Dauvergne)
Passe la salade de note toute collante. Mache bruyamment les mots pour compenser les trous dans la conversation. Un dîner de gala en l'honneur des manches de guitares qui se balancent, des lignes de basses qui crânent et des caisses claires au baiser feignant. Les invités s'échangent des cartes à collectionner du jeu du All Starz™ du post-punk canadien sous la table. Les voix sont poussées derrières à travers un filtre de cigarette jusqu'à ce qu'elles plantent fermement leurs pieds dans le nez. Deuxième service en renfort de tons acides avec des guitares anguleuses qui se logent dans le trottoir. Un repas misérable, mémorable servi sur de la céramique ébréchée avec des cure-dents éclatés.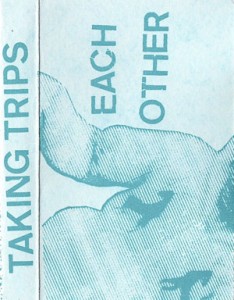 Each Other
Taking Trips
(Self Released)
Montreal, QC
From the odd future of Jesse Locke:
This one's a total "no duh." The latest subsidiary of the Long, Long, Long hit factory sheds a few layers of skronk while firing jangular hooks down the assembly line. Space echoes shimmer in an ocean of detached emotion while the tag-team harmonies sound positively fab. Drifting from the Maritimes to Montreal, our heroes have picked up a ringer to man the traps and cast this brilliant kahuna into the wild. A+++.
De l'avenir bizarre de Jesse Locke: (Traduit par les fleurs de Maya Keshav)
Ceci est complètement "non, sans déconner". La dernière filiale de l'usine des succès qui est Long, Long, Long perd quelques couches de skronk en lançant les accroches angulaires dans la chaîne de montage. Les échos de l'espace scintillent dans un océan d'émotion détachée pendant que les harmonies d'équipe ont l'air complètement extra. En vagabondant des Maritimes à Montréal, nos héros ont trouvé quelqu'un pour garder les pièges et ils ont lancé ce kahuna magnifique vers des régions sauvages.
---