Tag: chris sayer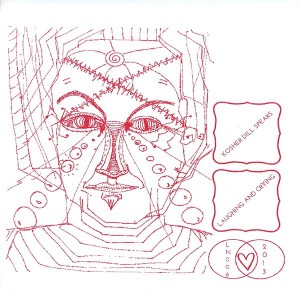 Kosher Dill Spears
Laughing and Crying
(Love Nation)
Toronto, ON
From the party platter of Chris Sayer:
Toronto's Kosher Dill Spears (a.k.a. Jesse Levine) has created a monster of an album with the pairing of percussive samples, organs and synth. His work as Victor Frankenstein builds from the body parts of musical genres, stitching soul ("What You Do to Me" ft. Maylee Todd) to psychedelic rock ("Rocorgan") to hip-hop ("Brinin'" ft. Peet Moss). The sounds combine like a prometheus posse conversing in their own tongues.
Des plateaux de fêtes de Chris Sayer:
(Traduit par les ballons roses de Joannie Pharand)
Le Torontois Kosher Dill Spears (c'est-à-dire Jesse Levine) a créé un album monstre en jumelant des échantillons de percussions, d'orgues et d'un synthétiseur. Son oeuvre à la Victor Frankenstein se construit à partir de pièces détachées de différents genres de musique, en assemblant du soul (« What You Do to Me » avec Maylee Todd), du rock psychédélique (« Rocorgan ») et du hip-hop (« Brinin » avec Peet Moss). Ces sons se mélangent comme une petite troupe de prométhéens qui se parlent dans leur propre langue.

Kosher Dill Spears – Couch Mode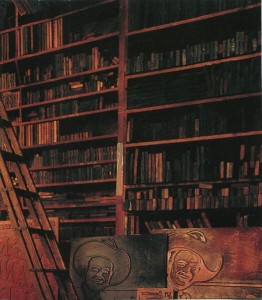 Organ Eyes
Poolside Sampler
(Self Released)
Ottawa, ON
From the tire swing of Chris Sayer:
Organ Eyes' Poolside Sampler can be heard as a concept album about the final summer moments with friends before parting ways. Songs like "Dog Gone" and "Shoot to Kill" are the soundtrack to rebellion, running away from responsibility and enjoying your last days of freedom. The distortion is reminiscent of cold water rushing past your ears with your first dive. "Tumble Dry" and "Red" represent the lethargic afternoons when time's on your side and everything around you seems to move slower. "Golden Wedding" embraces summer romance, sunbathing and the ecstasy of intimacy. It all swirls to a finish with "Sever", a fitting farewell until next season.
De la balançoire à pneu de Chris Sayer:
(Traduit sous les derniers rayons de soleil estivaux par Andréanne Dion)
Poolside Sampler de Organ Eyes' peut être écouté comme un album-concept qui parle des derniers moments estivaux entre amis avant que chacun ne poursuive son chemin. Des chansons comme « Dog Gone » et « Shoot to Kill» forment une bande-son qui invite à la rébellion, à éviter ses responsabilités et à apprécier ses derniers moments de liberté. La distorsion évoque la sensation de l'eau froide qui s'engouffre dans vos oreilles lors du premier plongeon. « Tumble Dry » et « Red » représentent les après-midis léthargiques où le temps est de votre côté et où tout ce qui vous entoure semble bouger au ralenti. « Golden Wedding » épouse les idylles d'été, les bains de soleil et l'extase de l'intimité. Le tout se termine avec « Sever », un adieu approprié jusqu'à la saison prochaine.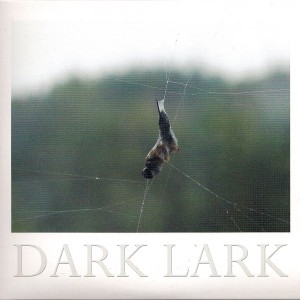 Construction and Destruction
Dark Lark
Port Greville, NS
From the welcomed abyss of Chris Sayer:
Construction and Destruction mix the slow-paced blues-rock of a smoke-filled roadhouse with raw power vocals. The coos and whispers of the siren song draw you in before the wailing banshee shakes everything apart. Dark Lark contains an emotional density, especially on "Leviathan and Whale", conjuring despair and melancholy through piano and vocals. The album teases the imagination with guitar sounds replicating the pulse of an aneurysm on "Black Dirt", with lyrics reflecting life's regrets and burdens while faced with impending doom. Dark Lark draws out the beauty in the darker side of life that seems less explored, a welcomed expedition into the depths of the abyss.
De l'abîme bienvenue de Chris Sayer:
(Traduit par la fin éminente d'Andréanne Dion)
Construction and Destruction mélangent le blues-rock aux rythmes lents d'un relais routier enfumé avec des chants crus à la Raw Power. Les roucoulements and les murmures du chant des sirènes vous attirent, avant que les gémissements de la banshee ne fassent tout tomber en morceaux. Dark Lark est émotionnellement dense, surtout sur "Leviathan and Whale", qui évoque le désespoir et la mélancolie par le piano et le chant. L'album provoque l'imagination à l'aide de guitares qui reproduisent le pouls d'un anévrisme sur "Black Dirt", et de paroles qui réfléchissent sur les regrets et les fardeaux d'une vie tout en faisant face à une fin éminente. Dark Lark extrait la beauté des aspects sombres de la vie qui semblent être moins explorés, une expédition bienvenue dans les profondeurs de l'abîme.
Construction and Deconstruction – Loved It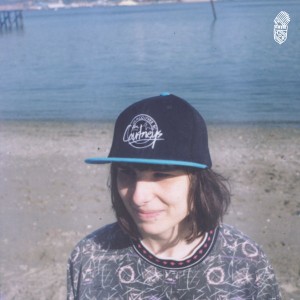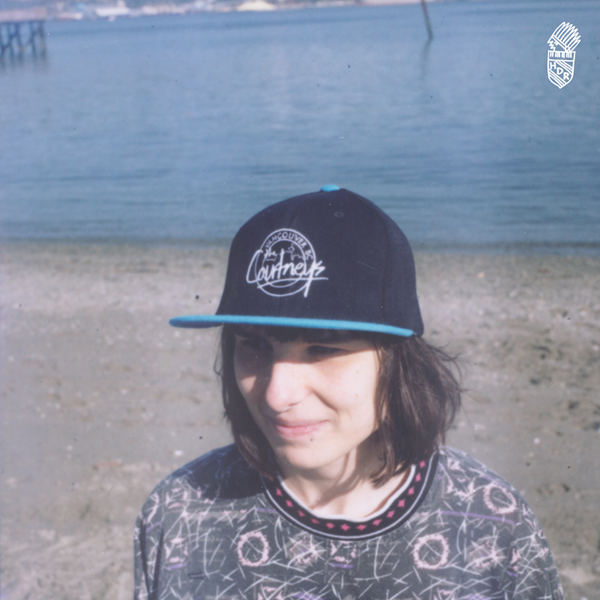 The Courtneys
The Courtneys
Vancouver, BC
From the debauched summer of Chris Sayer:
The Courtneys drift back to the sound of the early '90s while reflecting a fun-in-the-sun west coast mentality. Heavy repeating basslines and snare/kick combos form a punk backbone, while dreamy guitar riffs add a timeless pop element. This is the soundtrack for surfing with beach babes in Tofino, all night dance parties by the bonfire and other fun debauchery. The Courtneys make you forget your worries and hand you a cold beer instead.
De l'été de débauche de Chris Sayer:
(Traduit en revenant de la plage par Hugo Hyart-Dauvergne)
The Courtneys retrouvent le son du début des années 90 avec une mentalité côte ouest très fun-in-the-sun. Lourdes lignes de basse répétitives et combos caisse claire/grosse caisse mettent en place une charpente punk sur laquelle se greffent des riffs de guitare oniriques qui ajoutent une touche de pop intemporelle. C'est la bande-son parfaite pour surfer avec des beautés de plage à Tofino, danser toute la nuit autour du feu de camp et autres jeux débauchés. The Courtneys vous font oublier vos soucis et vous tendent plutôt une bière fraîche.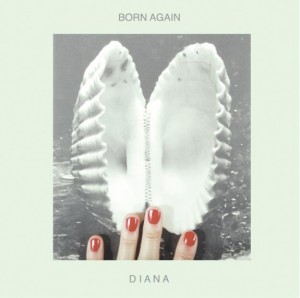 Diana
Born Again
Toronto, ON
From the summer breeze of Chris Sayer:
Toronto's Diana have released their first 12", pairing an unstoppable single with a remix by Doldrums. Joseph Shabason's experience with Destroyer shines through in snippets of jazz melodies, while Carmen Elle's vocals evoke hazy summer days. On the b-side, Doldrums' remix changes the vibe into eerie, fragmented electronic pop to create an almost unsettling feeling. If Michel Gondry decided to re-boot Mary Poppins, this could be the theme.
De la brise estivale de Chris Sayer:
(Traduit par les ronds de sueur de Nicolas Coutlée)
Le groupe torontois Diana vient de faire paraître son premier douze pouces regroupant un tube à toute épreuve accompagné d'un remix par Doldrums. L'expérience de Joseph Shabason au sein de Destroyer brille avec quelques percées de mélodies jazz, tandis que la voix de Carmen Elle évoque les jours d'été brumeux. Sur la face B, le remix de Doldrums fragmente l'ambiance en une inquiétante pop électro qui suscite presque un sentiment de déroute. Si Michel Gondry décidait de refaire Mary Poppins, ce pourrait en être le thème musical.
---