Tag: chris reimer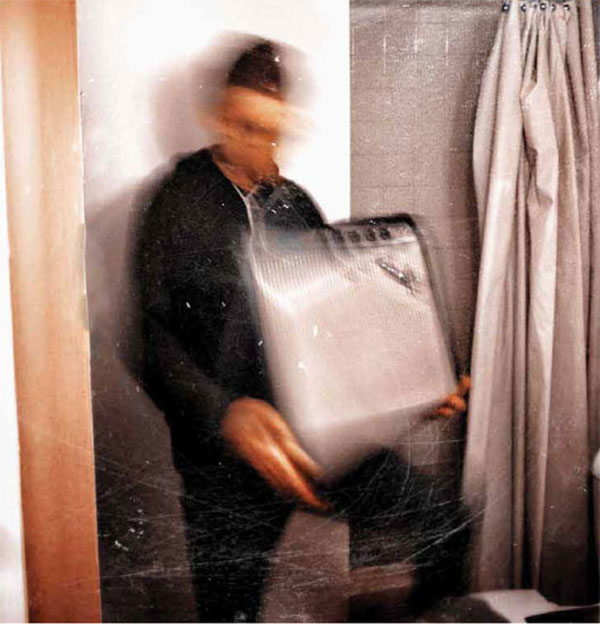 Astral Swans
You Carry A Sickness b/w Park Street
Calgary, AB
From the phantom hymns of Josh Rohs:
Super cheerful poltergeist Matt Swann returns under the guise of Astral Swans. As the first release on Dan Mangan's Madic Records, this 7" contains a pair of phantom hymns cut from the same cloth as the melancholic psychedelia Swann makes as Extra Happy Ghost!!!, albeit taking a more minimalistic approach. On "You Carry a Sickness", his unembellished vocals float atop a spectral reverie, anchored by sparse percussion and permeated by rays of '60s-organ sunshine. "Park Street" is an even starker outing, complete with a sample of the late Chris Reimer's "Truck Middle" that hums and buzzes throughout like some audible form of cosmic background radiation. Take a minute to get lost in the ether — I'll meet you on the astral plane.
Des hymnes fantomatiques de Josh Rohs:
(Traduit par Vincent Rondeau)
Le poltergeist particulièrement enjoué Matt Swann nous revient en tant qu'Astral Swans. Les deux hymnes fantomatiques de cette galette de 7", première parution de l'étiquette Madic Records de Dan Mangan, sont faits de la même étoffe mélancolique et psychédélique que l'autre projet de Swann, Extra Happy Ghost!!!, quoique son approche soit ici plus minimaliste. Sur « You Carry a Sickness », sa voix plane sans ornement au-dessus d'une rêverie spectrale ponctuée de percussions discrètes et illuminée par un orgue sixties ensoleillé, tandis que « Park Street » est encore plus dépouillée, avec un échantillon bourdonnant de « Truck Middle », de feu Chris Reimer, qui résonne à travers la pièce comme un rayonnement de fond cosmique. Prenez un instant pour vous perdre dans l'éther, on se revoit sur le plan astral.

Astral Swans – You Carry a Sickness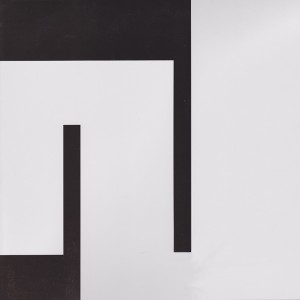 Freak Heat Waves
Freak Heat Waves
(Self Released)
Victoria, BC
From the static signal of Johnnie Regalado:
Freak Heat Waves didn't just release an album, they sent out a transmission. A plea for rock and roll preservation. Basslines that dart through oncoming traffic. Drums steady as a heart monitor. Disaffected vocals that duet with sweet guitar thrash. This isn't just an LP, but the product of journeymen musicians. Recorded by the late Chris Reimer, Freak Heat Waves strikes a harmony of unexpected and referential. A product of a perfected performance piece. Plug in and let Freak Heat Waves occupy every channel of your mind.
Du signal statique de Johnnie Regalado:
(Traduit par les séquelles ondulatoires de Nicolas Coutlée)
Ce n'est pas un simple album que Freak Heat Waves vient de faire paraître, il s'agit d'une transmission. Un plaidoyer pour la préservation du rock and roll. Des lignes de basse qui percent la circulation à sens inverse. Une batterie régulière comme un cardiographe. Une voix désenchantée en duo avec de sublimes assauts de guitare. Il ne s'agit pas que d'un LP, mais du travail de musiciens séniors. Enregistré par le défunt Chris Reimer, Freak Heat Waves parvient à l'équilibre entre inattendu et référentiel. Pur produit de prestations musicales peaufinées à point. Branchez-vous et laissez Freak Heat Waves envahir tous les canaux de votre esprit.
Chris Reimer
The Chad Tape
(No Label)
Calgary, AB
From the first cut of Jesse Locke:
The crater-sized hole left by Chris Reimer's passing continues to be felt by everyone who knew, loved or listened. As the not-so-secret weapon behind Women's spidery guitarmonies, he inspired a new generation of golden Calgarians and sprinkled magic dust throughout the subterrain. However, Chris was also an accomplished experimentalist, as heard on cuts like "Woodbine" from Women's self-titled debut and an iridescent solo set captured live at Weeds Café.
A similar soundworld can be found within this cassette, originally commissioned by Chad VanGaalen and now lovingly bundled with Chris's words and art. From the six-string melancholia of "Trees Die In Switzerland" and "Small Piece For Guitar" to the white noise fuzz-bath of "Stuck/Rvrs/Talentless Hack" and ominous orchestrations of "Overweight Motorcycle Cops" there's a sonic cornucopia here. Yet it's the extended pieces that truly linger, whether explored via La Monte Youngian sundaze in "Truck Middle (digital 1)", sighing strings and sparse pianos peppered throughout the 10 minutes of "Truck Part One", or "Finnish Song (2)" trembling like wind chimes in a snowglobe full of hiss. All proceeds benefit the Chris Reimer Legacy Fund, but the real gift of The Chad Tape is its guided tour through another side of a boundless imagination. Purchase here.
Du premier jet de Jesse Locke: (Traduit par le larsen de Maya Keshav)
L'énorme trou créé par le décès de Chris Reimer continue d'être perçu par tout le monde qui l'a connu, aimé, ou écouté. En tant que l'arme pas-si-secrète derrière les guitarmonies minces de Women, il a inspiré une nouvelle génération des Calgariens dorés, et il a saupoudré la totalité de l'avant-garde de son magie. En plus, Chris était un expérimentateur doué, comme on voit avec les tels morceaux que "Woodbine" sur le premier album éponyme de Women, et un concert solo irisé enregistré en live au Weeds Café.
Un paysage sonore semblable se trouve dans cette cassette, la création de laquelle était commandée initialement Chad VanGaalen, et qui est maintenant empaqueter soigneusement avec les mots et l'art de Chris. Depuis la mélancolie guitare de "Trees Die In Switzerland" et "Small Piece For Guitar" jusqu'au larsen flamme-flou de "Stuck/Rvrs/Talentless Hack" et les orchestrations sinistres de "Overweight Motorcycle Cops" il y a une cornd d'abondance ici. Mais ce sont les morceaux prolongés qui restent vraiment dans la tête, soit qu'ils sont explorés via l'ensoleillement de La Monte Youngian dans "Truck Middle (digital 1)", les cordes grognantes et les pianos rares qui tachettent les dix minutes de "Truck Part One", ou "Finnish Song (2)" qui tremble comme un carillon dans une boule à neige rempli de larsen. Tous les profits seront remis au Chris Reimer Legacy Fund, mais le vrai don de The Chad Tape est son voyage guidé à l'autre côté d'une imagination sans limites. Achetez-le ici.
---