Tag: cdr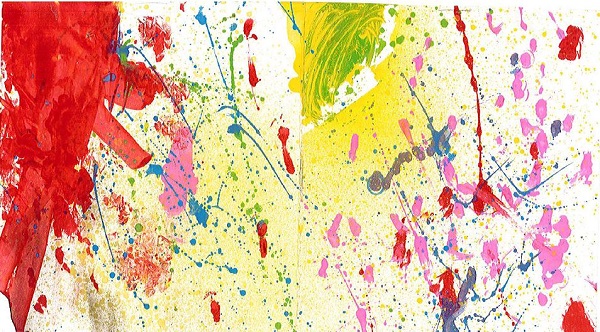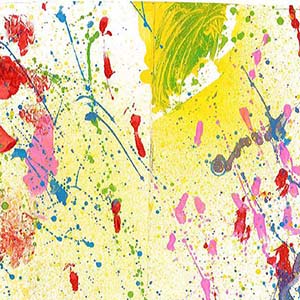 Virgins
Everyone Lost
(Self-Released)
Edmonton, AB
From the bleak worldview of Trevor Angst:
Be still, don't breathe. Doomsday is anthropogenic and takes the form of bio-cybernetic revolt. The planet is threatened and engages to resurrect its biomechanical engines of destruction from its underground dormancy to obliterate humankind. It's the found percussion of hard struck cathedral bells and the incline of a chain hill wooden roller coaster on Everything Dies that mimics dialogue and AI takeover. The droning, Tripod-bass growls are impending. Seismic strides can be mistaken for the sunken heart throbs of those who are enduring a post-apocalyptic world.
Du point de vue austère de Trevor Angst:
(Traduit par les soirées mentholées de Marie-Pier Chevrier)
Immobile, pas un souffle. L'apocalypse est anthropique et prend des airs de révolte biocybernétique. La planète est menacée et s'apprête à ressusciter de leur dormance souterraine ses engins de destruction biomécaniques pour anéantir l'humanité. La percussion retrouvée des cloches de cathédrale sonnées violemment et la pente d'une chaîne de montagnes russes de bois sur Everything Dies mimiquent les dialogues et conquêtes de l'IA. Le bourdonnement et les grognements de basse à Trépied survolent le tout, menaçants. Les éclats sismiques ressemblent à s'y méprendre aux battements de coeur en noyade de ceux qui perdurent dans un monde post-apocalyptique.
Virgins – The Air We Are Breathing (Be Still)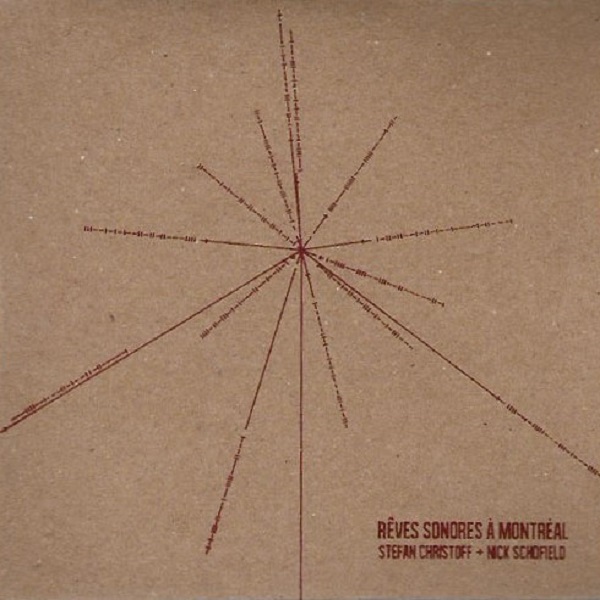 Nick Schofield & Stefan Christoff
Rêves sonores à Montréal
Montreal, QC
From the quiet desperation of Marie LeBlanc Flanagan:
Step softly to some peace where all shapes come together, precisely. The silences around each of us make up our voices. The hungry push of wind across a chasm oscillates, makes it sing. Something beneath the breath, ricocheting and forlorn, rising through the human and glitching on an icy pitch.
Du désespoir tranquille de Marie LeBlanc Flanagan:
(Traduit par les yeux écarquillés de Jessica Grenier)
Avance doucement vers une paix où tout s'imbrique, précisément. Les silences entourant chacun de nous deviennent nos voix. La poussée de vent affamée oscille en traversant le gouffre, le faisant chanter. Quelque chose plus faible qu'un murmure, un éco mélancolique, s'élève à travers l'humain, sur une tonalité glaciale, parasite.

Nick Schofield & Stefan Christoff – Generation I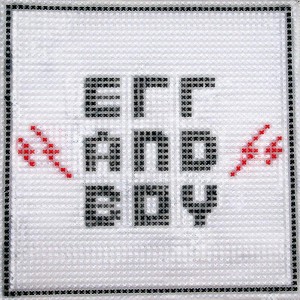 Errand Boy
Errand Boy
(Self Released)
St. John's, NL
Originally Released: 2007
From the knotted thoughts of Adam Bradley:
Over the four years I spent in St. John's plodding through my degree, I rarely went to shows or involved myself directly with the local music scene. While Newfoundland's capital city is flush with talent and a hearty love of music, I never really found myself drawn to the dominant themes of hard rock, trad and hardcore, among other styles that then held sway. However, Bryan Melanson's self-titled 2007 release as Errand Boy rose meekly yet bravely to my attention like a shy kid's hand at the back of a classroom.
This music is boldly vulnerable but retains a sense of wonder, scoring the knotted thoughts of someone ambling over rocky Newfoundland hills hungover, full of regret and fascination jointly. The tones and tone can at any time resemble the jangly guitar work of Do Make Say Think or fade to the patient, crunchy ambience of Múm. Spastic drum loops barrel under many tracks, and in place of vocals, Melanson makes liberal use of sampled dialogue to build themes from disparate elements, following the breadcrumbs of Illinois' emo breakcore forbear and quoted influence, Stunt Rock. On this record, impression gives way to pop mutation, and sees Errand Boy's calculation of so many forms draw together as a shimmering, emotive, mechanical mixture.
Adam Bradley is a concert programmer for Wavelength Music Arts Projects and production manager at The Music Gallery. He designs hand drawn show posters and, among other publications, has contributed to Exclaim! and Offerings.
Des pensées nouées de Adam Bradley:
(Traduit par les fourmis musicales de Stéphanie Trottier)
Durant mes quatre ans à St. John's et ayant bûché pendant mon bac, rares étaient les fois où je fréquentais des shows, où je m'impliquais directement dans la scène musicale locale. Même si la capitale de Terre-Neuve était bourrée de talent et d'un amour fourmillant pour la musique, je n'ai jamais été tant attiré par les thèmes dominants du hard rock, traditionnel et hardcore, parmi d'autres styles régnants. Toutefois, l'album éponyme de Bryan Melanson, lancé en 2007 sous le nom de Errand Boy, a humblement, mais courageusement soulevé mon attention, tel un garçon timide qui lève le doigt du fond de la classe.
Cette musique est audacieusement vulnérable, mais conserve l'essence de l'émerveillement, marquant les pensées nouées d'un tel avec la gueule de bois, s'égarant parmi les collines rocheuses terre-neuviennes, rempli de regrets et de fascination. La tonalité et le ton peuvent à tout moment ressembler à la guitare grinçante de Do Make Say Think, ou flétrir jusqu'à l'ambiance patiente et croquante de Múm. La batterie spasmodique en boucle défile sous plusieurs pistes et, au lieu du chant, Melanson utilise ouvertement des dialogues abrégés, construisant des thématiques à partir d'éléments disparates et suivant les miettes de pain du groupe emo breakcore illinoisais tant cité Stunt Rock. Sur cet enregistrement, l'impression ouvre la voie vers une mutation pop et les maints calculs de Errand Boy se regroupent pour former un mélange mécanique, luisant et émotif.
Adam Bradley est un programmeur de concert pour Wavelength Music Arts Projects et gérant de production chez The Music Gallery. Il conçoit des affiches de concert à la main et a contribué, entre autres, à Exclaim! et à Offerings.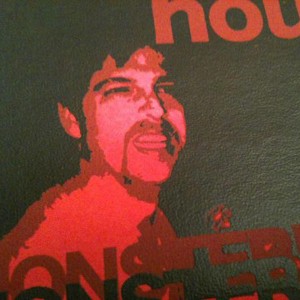 Monsterbator
The Infinity House EP
(Self Released)
St. John's, NL
From the rowche rock rumble of David Lander:
A few years back, rumblings began to surface around St. John's of a talented, loud band with a name that was simultaneously the best and worst in the city. A band that never went on stage before 2 a.m. and, when they finally did, had a puke bucket ready in the corner. While they had a following, they were largely an enigma. As more people began to see what the aforementioned rumblings were about, it quickly became apparent – Monsterbator were one of the most powerful bands on the Rock, and their live show (somehow) only seemed to get better each time they stepped on stage.
Falling somewhere between Scratch Acid, the Jesus Lizard and the Soupcans, The Infinity House is the band's second offering. Although it's only four songs, they manage to pack it with deep grooves, infectious guitar lines (the crunch of "Bad Taste" will be stuck in your head for days), time shifts you don't realize until you're trapped in them, and straight up energy. Giving a glimpse of Monsterbator's live power, this EP is a great introduction to a band that many Newfoundlanders hold so dear, but also leaves an undeniable feeling that their next record is going to destroy you.
David Lander is a guy who was born in Kingston and, somehow along the way, ended up in St. John's, Newfoundland. Mathias Kom and Ariel Sharratt also found themselves in St. John's and, in 2010, they co-founded an independent music and arts festival called Lawnya Vawnya.
Du cri de rocker enroué de David Lander:
(Traduit du cri parti des tripes de Dominic Mpilé)
Il y a quelques années dans le coin de St John's, on a commencé à entendre parler d'un groupe bruyant et plein de talent, arborant simultanément le meilleur et le pire nom en ville. Un groupe qui ne se produisait jamais avant 2 h du matin et, lorsqu'il se décidait, plaçait dans un coin un seau pour gerber. Quoique célèbre, la bande demeurait une énigme. Or au fur et à mesure que la rumeur se répandait et se concrétisait, une chose devint rapidement apparente : Monsterbator était l'un des groupes les plus puissants de la province-roc et ses prestations gagnaient (d'une façon ou d'une autre) en qualité à chaque spectacle.
Quelque part entre Scratch Acid, the Jesus Lizard et the Soupcans, The Infinity House est le deuxième opus du groupe. Bien que l'album ne compte que quatre chansons, la formation parvient néanmoins à le bourrer de grooves intenses, de lignes de guitares accrocheuses (la déflagration sonore qu'est « Bad Taste » vous restera en tête des jours), de changements de mesure dont on ne s'aperçoit qu'une fois pris au piège et de pure énergie. Donnant un bref aperçu de la puissance de Monsterbator en concert, ce EP constitue une excellente introduction à ce groupe que beaucoup de Terre-neuviens portent dans leur cœur, mais laisse aussi l'impression indéniable que leur prochain disque vous annihilera.
David Lander est un gars né à Kingston qui, plus tard par la force des choses, échoue à St. John's sur l'île de Terre-Neuve. Mathias Kom et Ariel Sharratt se sont aussi retrouvés à St. John's et, en 2010, ils ont fondé ensemble un festival de musique et d'arts indépendants appelé Lawnya Vawnya.
Keep Sheila On Acid
You Will Be The Same Tomorrow As You Were Yesterday
(Rano)
Toronto, ON
From the stained papyrus of Shawna Naklicki:
The mysterious persona of Keep Sheila On Acid emerges with an enigmatic statement of electronica and unidentified noise. Layers of sounds combine to create extraterrestrial instrumental chaos that's both confusing and oddly pleasing. From the stately feel of "We No Longer Follow the Sun" to the 10 minutes of quiet drone that "Sleep Abstract" offers, this is one for the aliens. It feels good to get out of this world.
De la papyrus tachés de Shawna Naklicki:
(Traduit par Dominic Mpilé)
Keep Sheila On Acid possède une particularité qui tient du mystère, émergeant à travers une déclaration impénétrable à la musique électronique et à travers un son différencié. Les diverses gammes sonores se combinent pour produire (un chaos de musique instrumentale venu de l'au-delà à la fois déroutant et (bizarrement agréable). De la sensation majestueuse que produit la mélodie «We No Longer Follow the Sun» aux 10 minutes qu'offre la mélodie douce «Sleep Abstract», les amateurs seront ravis. Quel bonheur de s'évader dans l'au-delà.
Keep Sheila On Acid – We No Longer Follow The Sun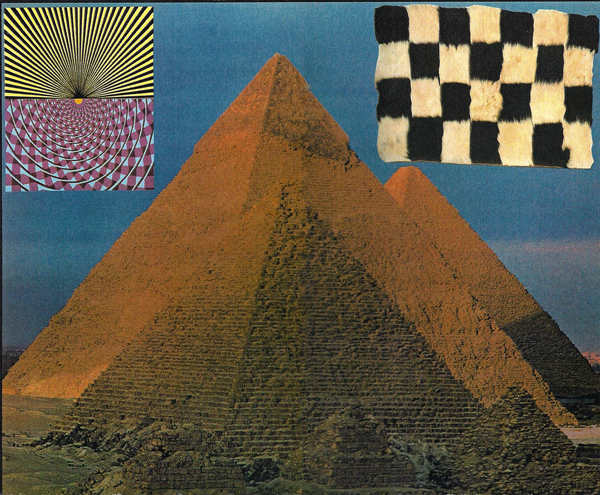 Not The Wind, Not The Flag
The Star Maker
(Inyrdisk)
Toronto, ON
From the pyramid scheme of Trevor Blumas:
Listening to NTW,NTF is a little like wandering through a post-everything landscape where destructive forces have reduced the entirety of man into a point of singularity. To accompany the listening experience of their latest album, I urge you to do the following: pour yourself a fine Chianti, draw up a hot bath, light some aromatherapy candles (perhaps the scent of Carrion Flower would do), squirt some Ivory Springs body scrub onto an iron-barbed loofah and apply. Finish with a chapter of Joseph Conrad's Heart Of Darkness. Like the book, this album conjures up and weighs out the opposing forces of the civilized and the savage, man and nature, the sacred and the profane. Upon the completion of your petty bourgeois bath, you will have a fresh perspective of the world and your entitled position within it. Now put on some clothes, you naked scoundrel, and make some changes! The Star Maker offers a reconsideration of the apocalyptic in an age after Quetzalcoatl that is equal parts wonderfully dreadful and hypnotically mobilizing.
De la quête astrale de Trevor Blumas:
(Profané par Vincent Rondeau)
Écouter NTW,NTF, c'est un peu comme se promener dans un tableau post-tout où les forces de la destruction auraient réduit toute l'humanité à un point de singularité. Pour accompagner l'expérience auditive de leur dernier album, je vous invite à suivre cette procédure : versez-vous un verre de Chianti, allumez des chandelles aromathérapiques (parfumées à la « fleur-charogne », peut-être?), mettez un peu de lotion Ivory Springs sur une éponge en fer barbelé et frottez. Pour terminer, lisez un chapitre d'Au coeur des ténèbres de Joseph Conrad : comme ce roman, l'album de NTW,NTF évoque et oppose le civilisé et le sauvage, l'humain et la nature, le sacré et le profane. Votre baignade petite-bourgeoise terminée, vous disposerez d'une nouvelle perspective sur le monde et sur votre position privilégiée au sein de celui-ci. Et maintenant, petit vaurien nu, rhabillez-vous et faites que ça change! The Star Maker nous offre une nouvelle vision de l'apocalypse après l'ère de Quetzalcoatl, vision aussi merveilleusement terrifiante qu'hypnotiquement rassembleuse.
Not The Wind, Not The Flag – Many Monsters Stand Between Us
Not The Wind, Not The Flag – Freedom Is Not Freedom From Something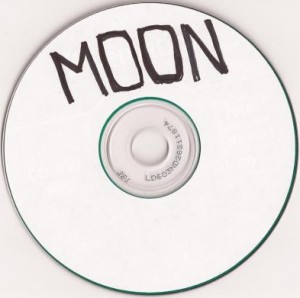 Moon
Moon
(Self Released)
Halifax, NS
From the moulting expectations of Tobias Rochman:
Halifax group Moon's name is either paying tribute to Divorce Records owner Darcy Spidle's daughter, the directorial debut of David Bowie's son, a bare ass, a cult or all of the above.
The blank, bold, minimalist gesture that is this self-released CDR's packaging is a clever comment on cyber-capitalism, the diminishing role of the craftsperson in the digital age, disposable blog music as a tribal signifier used in sexual courting, and the modern record label as a middleman mournfully splitting the crumbs of a pie no one ordered.
This is an impressive debut. It is a snake in dog's clothing, moulting expectations, shedding careless first impressions and slithering towards the heat lamp of your heart. Moon's reflective pop music offers itself as a companion, setting the world to a kraut-beat like a ticking clock, a soundtrack for all that happens until that unseen final moment when — your foot already in the stirrup — death's famous black horse arrives.
For those of us not anticipating the expansion of government controlled drone-killings on home or foreign soil, tangerine coloured "reality augmentation" glasses pumping ads straight to our retinas, or the slapdash reality TV contest that will decide the next leader of the Catholic church, at least we'll have more from this promising group to look forward to.
Des lunettes lunatiques de Tobias Rochman:
(Traduit par Laurence Ouellette et Nicolas Coutlée)
À quoi le nom du groupe Moon fait-il référence? Est-ce un hommage à la fille du fondateur de Divorce Records, Darcy Spidle? Aux débuts cinématographiques du fils de David Bowie? À un cul à l'air? À une secte? À chacune de ces réponses?
Le format ultra-minimal, presque audacieux, de ce CD-Rom auto-produit suggère que le groupe d'Halifax sait très bien qu'il s'insère dans un monde où règne un cyber-capital qui propulse une musique jetable et immatérielle en abondance, ou encore que les labels, affairés à répartir des miettes de pain, sont en obsolescence avancée.
En tout cas, Moon ne laisse pas indifférent. Tel un serpent dissimulé sous une fourrure de chien, il hurle à la lune et glisse, avec une nonchalance reptilienne, tout droit vers la lueur infra-rouge de votre coeur. Moon vient se lover en vous sans hésitation, et vous enveloppe de sa pop opale sur un beat krautrock. Une trame sonore sublime pour n'importe quel moment; même le dernier.
Pour ceux d'entre vous qui n'attendent pas avec impatience de voir les avions drones se multiplier, de faire l'acquisition de lunettes de « réalité augmentée » orange bombardant votre rétine de publicités plus qu'elle ne l'est déjà ou de vous taper la prochaine télé-réalité pour l'élection du prochain leader du Vatican, consolez-vous; il y a toujours Moon, qui promet de nous en donner encore.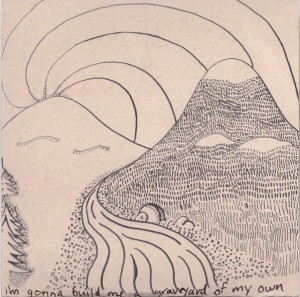 IceBergFerg
I'm Gonna Build Me a Graveyard of My Own
(Self Released)
Victoria, BC
From the past lives of Johnnie Regalado:
Dual-wielding ghastly whispers and precocious picking, IceBergFerg plays a time machine. This sparse recording creates nostalgia for the good old days most listeners (and the player) never got to live through. Tack him on any punk or post-rock live bill and he astonishes audiences with his icy cool style. Wielder of old school honesty and a vocal range vast enough for a great frontier, IceBergFerg sings songs for the new drifting generation.
Des vies antérieures de Johnnie Regalado:
(Ressuscité par Vincent Rondeau)
Maniant aussi bien le picking précoce que le chuchotement fantomatique, IceBergFerg joue de la machine à remonter le temps. Cet enregistrement minimaliste provoque la nostalgie d'un « bon vieux temps » que la plupart des auditeurs (et le musicien lui-même) n'ont pas connu. En première partie d'un concert punk ou post-rock, il épate la foule avec son style décontracté, voire nonchalant. Détenteur d'un registre vocal vaste comme une grande frontière et d'une honnêteté à l'ancienne, IceBergFerg chante pour la nouvelle génération à la dérive.
IceBergFerg – The Path Home At Dusk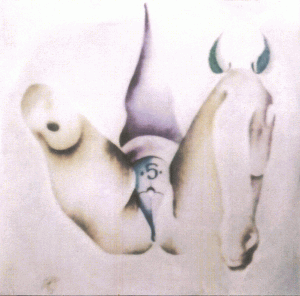 Wolfcow
See Hear Believe
(Self Released)
Toronto, ON
From the tentacle love of Jesse Locke:
Greydyn Wolfcow's freak-scene vicennial continues to whorl in a morphological vortex. This 20-song churn-a-thon sees members of Bile Sister, the 'cans and Man Made Hill join the bone gang for another round of pop trope perversion. Casio presets have never sounded this sinister, while the vocal affectations range from prime-era P. Orridge to Canada's shock-opera subcultural ambassador. Grip this shimmy disc and see, hear, believe.
De l'amour tentaculaire de Jesse Locke:
Depuis presque vingt ans, Greydyn Wolfcow et sa bande à part tournoient continuellement dans un vortex morphologique. Pour ce nouveau malaxe-thon de vingt pièces qui déforment allégrement les figures de style de la pop, Wolfcow s'allie à des membres de Bile Sister, The Soupcans et Man Made Hill. On n'aura jamais entendu des préréglages de Casio aussi sinistres, tandis que le chant rappelle autant les belles années de Genesis P-Orridge que l'ambassadeur sous-culturel de l'opéra-choc canadien. Saisissez ce disque pour voir, entendre et croire.
[audio:http://weirdcanada.com/wp-content/uploads/2012/11/05_Welcome_Back_Lasagna.mp3|titles=Wolfcow – Welcome Back Lasagna] Wolfcow – Welcome Back Lasagna
[audio:http://weirdcanada.com/wp-content/uploads/2012/11/17_Grama_s_Thawing.mp3|titles=Wolfcow – Grama's Thawing] Wolfcow – Grama's Thawing
[audio:http://weirdcanada.com/wp-content/uploads/2012/11/02_Sussex_H_Kronos.mp3|titles=Wolfcow – Sussex H Kronos] Wolfcow – Sussex H Kronos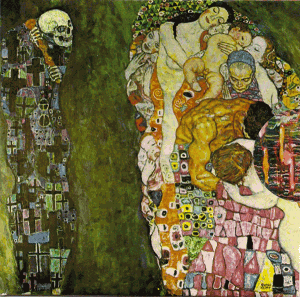 Grime Kings
First View of the New
Belleville, ON
From the dream-inducing corollaries of Aaron Levin:
Gnarly basement moves form this Belleville loner. Stalwart sonic penetrations into dream-inducing corollaries peppered with Gen X vibes for the 2.0 webfed. Inconceivable catch runs concurrent through clamourous permutations of height: rock riffery, piano balladry, proto-rappery, and experimental reppiditry. At the prodigious life-length of 17, Grime Kings unravels new layers of popular shred. Gripfest y2k12.
Des corollaires rêve-provoquants d'Aaron Levin: (Traduit par Maya Keshav)
Les pas tordus du sous-sol forment ce morceau solitaire de Belleville. Les pénétrations soniques loyales tachetés avec les ondes Gen X pour ceux qui sont nourris par l'internet 2.0. Les accroches inimaginables coulent à travers les permutations bruyantes de l'hauteur: les riffs du rock, les ballades au piano, les proto-raps, et la rapidité expérimentale. À l'âge extraordinaire de 17, Grime Kings dévoile des nouvelles couches de shred populaire. Acheterfest 2k12.
---