Tag: catholic girls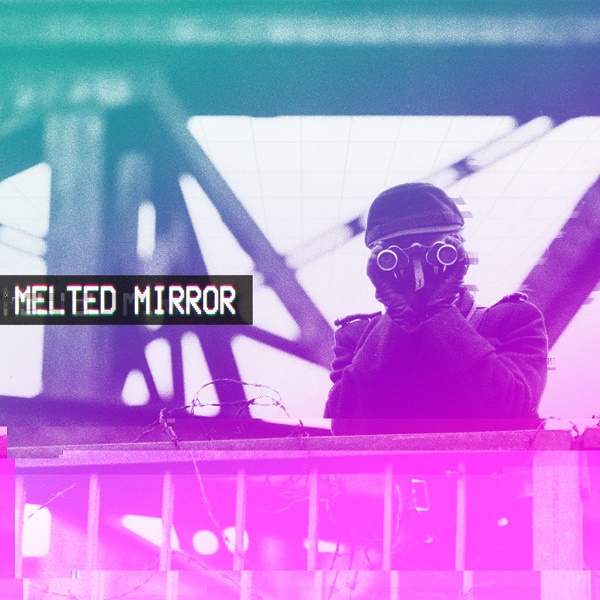 Melted Mirror
Melted Mirror
(Self-Released)
Calgary, AB
From the Summer Soul of Steph Kvellestad:
Melted Mirror's six-track album hits you like that third cup of booze at the end of a late January house party. The lyrics are warm with soft-edges that blend into the electric snap of the instrumentals. From here, we go on a journey through synthpop, riding the head-nodding, leg-bouncing buzz of fuzzy electronic beats. Flowing seamlessly from one song to the next, Melted Mirror create a nostalgic throwback to 80s film scores that will leave you replaying the album all day (and night) long.
De l'âme d'été de Steph Kvellestad:
(Traduit par le rythme électronique d' Odile Leclerc)
L'lbum de six pistes de Melted Mirror vous frappe comme un troisième verre d'alcool à la fin d'une fête tardive du mois de janvier. Les paroles son chaudes et douces et se mélangent aux claquements électriques des instruments. D'ici, nous embarquons dans un voyage à travers la musique pop du synthétiseur, chevauchant le bourdonnement du rythme électronique flou qui nous fait hocher la tête et taper du pied. Coulant fluidement d'une chanson à une autre, Melted Mirror créer un retour nostalgique vers les pistes sonores des films des années 80 qui va vous laisser rejouer l'album tout au long de la journée et de la nuit).
Melted Mirror – Subway Moonlight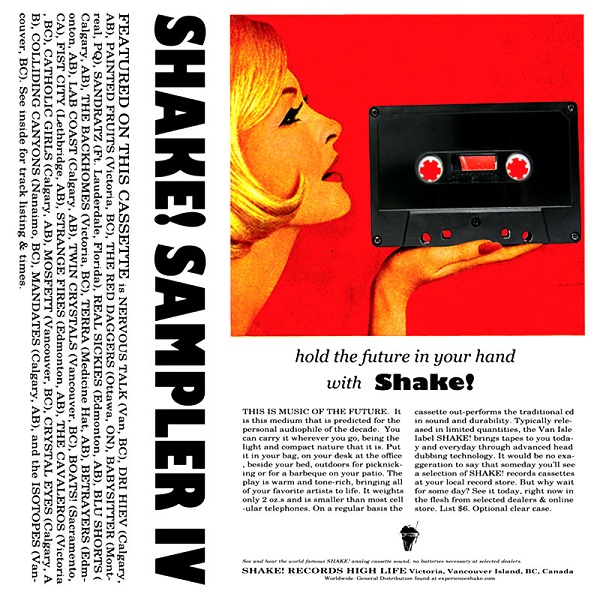 Various Artists
Shake! Sampler IV
Victoria, BC
From the curdling milk of Preacher Katie:
"Hold the future in your hand" while drinking a strawberry milkshake in your other hand that was made by a lady named Ronda from Dennys. No need to leave your lawn chair these days because Shake! Records delivers everything you need, contained into Shake!'s IV sampler cassette is 23 different bands of North America's best. So shake it, twist it, smoke it, squirt it and chug it to this sun-kissed mix tape. Make sure you remember to bring all the boys to the yard.
Du lait caillé de Preacher Katie:
(Traduit par la saveur magnifique de Maya Keshav)
« Tiens l'avenir dans ta main » pendant que de l'autre tu bois un milkshake à la fraise qui a été préparé par une dame qui s'appelle Ronda from Dennys. Pas besoin de quitter ta chaise longue ces temps-ci parce que Shake! Records fournit tout ce dont tu as besoin; la cassette IV de Shake! contient un échantillon de 23 des meilleurs groupes de l'Amérique du Nord. Alors, secoue-le, tourne-le, fume-le, injecte-le et descends-le avec cette compilation bronzée. Assure-toi de ne pas oublier d'amener tous les garçons dans la cour.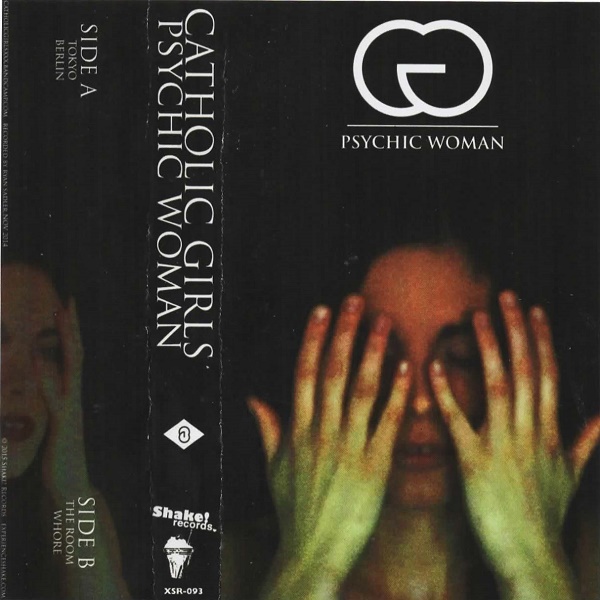 Catholic Girls
Psychic Woman
Calgary, AB
From the black X-marked hands of Mackenzie Smedmor:
An entrancing pulse initiates this party. Harshly contorting you, your body submits to a bewitching dance. Even your fingers are possessed to float on the smoke of hazy synthesizers. No longer a struggle, the rhythm matches your heart rate and sustains you until dawn. The question sprouts and flourishes and re-animates the somnambulist your mind ditched for the night.
Catholic Girls, once again, master the awakening rites of your being.
Des mains marquées d'un X noir de Mackenzie Smedmor:
(Traduit par Julie Mayer)
Des pulsations envoûtantes amorcent ce party. Te contorsionnant avec rudesse, ton corps se soumet à une danse ensorcelante. Même tes doigts flottant sur la fumée des synthétiseurs brumeux semblent possédés. Le rythme de la musique devient facile; il coïncide avec celui de ton pouls et te tient debout jusqu'aux aurores. La question germe et s'épanouit. Elle réanime le somnambule que ton esprit a abandonné pour la nuit.
Encore une fois, Catholic Girls maîtrise les rites d'éveil de ton être.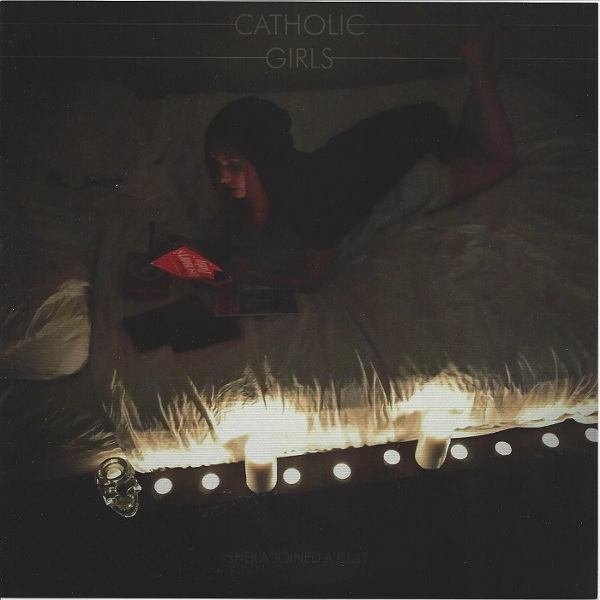 Catholic Girls
Sheila Joined a Cult
Calgary, AB
From the creature features of Matthew Blenkarn:
Catholic Girls' Sheila Joined A Cult evokes a late-night TV binge from another era. The piercing synths and mechanical beats on "Daddy Hunting" bring to mind old science-fiction creature features, cutting through your consciousness like some forbidden signal on cathode ray tubes. The eight-bit throb on "Beast" sounds like a blinking spaceship console made of Christmas lights and tin foil. "American Scream" and closer "Hysteria" are all reckless charge and giddy thrills. Like the best fright-night marathons, Sheila Joined A Cult carries a foreboding allure and enough fun to keep you going all night long.
De l'apparence monstrueuse de Matthew Blenkarn:
(Traduit par lézard anonyme)
L'EP Sheila Joined A Cult rappelle un gavage télévisuel d'une autre époque. Les synthétiseurs perçants et les rythmes mécaniques de « Daddy Hunting»  font penser aux vieilles créatures de science-fiction traversant votre conscience comme un signal interdit sur des tubes cathodiques. Le battement 8 bits de « Beast » sonne comme la console clignotante d'un vaisseau spatial fait de papier d'aluminium et de lumières de Noël. « American Scream » et « Hysteria » ne sont que sensations vertigineuses et charges furieuses. Comme les meilleurs marathons de Fright Night, Sheila Joined A Cult a un charme inquiétant et est assez amusant pour vous tenir en haleine toute la nuit.
---