Tag: cassette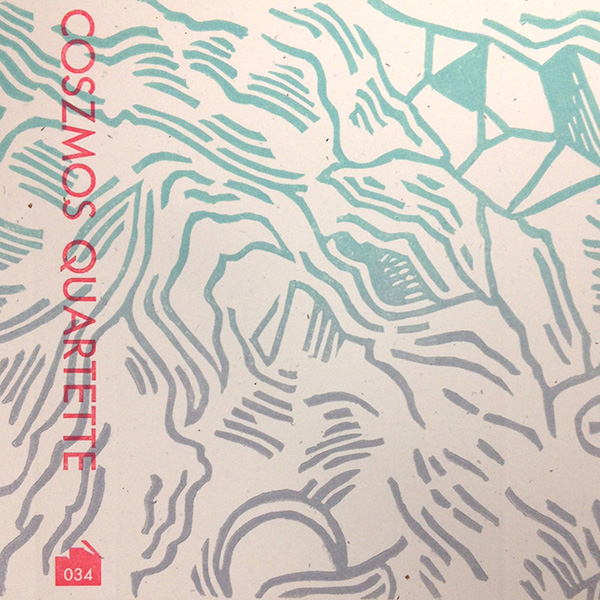 Coszmos Quartette
Coszmos Quartette
Hamilton, ON
From the breath of fire of Mike Roy:
The crash of high and low pressure systems in a late summer breeze is a meticulous design of nature. Free range of temperature and direction meld with gales oddly precise in strength. Hamilton's Coszmos Quartette operate much the same, crescendos of tranquility dance and intertwine with sweeping booms of strings and vocal harmonies. Where lead vocalist Brad Germain exhibits an immersive range that stretches the limits of scale, accompanying vocalists Joel Banks, Kate Quigley and Sara Froese deliver soothing melodies with familiar instrumentals. The combination proves undeniably powerful, but a breeze soft enough for a humble night's close.
Du souffle de feu de Mike Roy:
(Traduit par Sergio Calla)
L'écrasement des systèmes à haute et basse pression soufflant légèrement en fin d'été est une conception méticuleuse de la nature.
Une gamme libre de température et de direction se fusionnent avec des vents étrangement précis en force. Le Coszmos Quartette de Hamilton opère de la même façon. Les crescendos de la tranquillité dansent et s'entrecroisent avec les cordes et mélodies
vocales fulgurantes. Le chanteur Brad Germain démontre l'étendu de son registre vocal. Les chanteurs accompagnateurs Joel Banks, Kate Quigley et Sara Froese livrent des mélodies apaisantes avec des instruments connus. La formation se révèle incontestablement puissante, une brise assez douce pour une fin de nuit humble.
Coszmos Quartette – A Perfect Paradise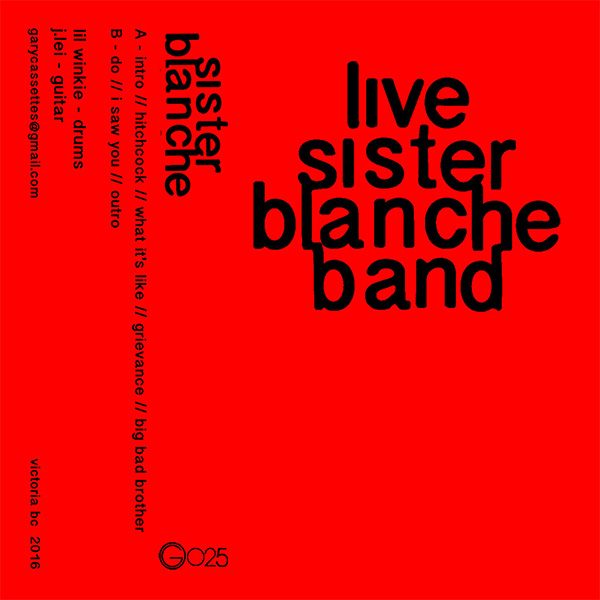 Sister Blanche
Live Sister Blanche Band
Victoria, BC
From the demonic haze of Mark Gillis:
Buried in the heart of the pit, the snarls of Sister Blanche carve through your skin and grind themselves deep inside your soul. With every abrasive noise, the mechanized monster that is Sister Blanche grows larger. As the gears turn, the entire system overheats, spewing smoke and ash. Burnt to a crisp, the remnants of Sister Blanche emit a thick, demonic haze of smog while the world plummets into a deeper despair. No light, no hope.
Du brouillard démoniaque de Mark Gillis:
(Traduit par les déambulations nocturnes de Julie Mayer)
Enterrés au cœur du puits, les hurlements de Sister Blanche transpercent votre peau pour s'enraciner profondément dans votre âme. Chaque bruit abrasif fait grossir le monstre mécanique qu'est Sister Blanche. Tandis que les engrenages tournent, le système tout entier surchauffe, crachant de la fumée et des cendres. Carbonisés, les restes de Sister Blanche émettent un épais brouillard démoniaque alors que le monde plonge dans un désespoir plus profond. Sans lumière, pas d'espoir.
Sister Blanche – Intro//Hitchcock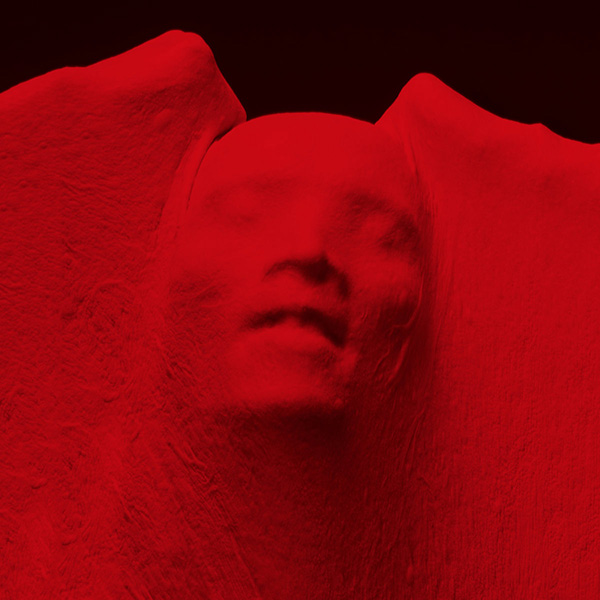 Scott Hardware
Mutate Repeat Infinity
Toronto, ON
From the wired senses of Hailey Celesse McCarthy:
Scott Hardware is an accurate eponym, considering the skillful blend of old skool house, electro and pop Scott Hardwood (also Ken Park) has consolidated on this release. Mutate Repeat Infinity, which came out on Banko Gotiti this past June, is a tricky pop record placing complex lyrical content over energetic, offbeat patterned, beats. It's an album that lets you figure a greater plot and carries you along in it. You are the new protagonist.
Des sens filaires de Hailey Celesse McCarthy:
(Traduit par les circuits disjonctés de Julie Mayer)
Scott Hardware est un éponyme qui vise juste, compte tenu du talentueux mélange de house, d'électro et de pop façon vieille école qu'a consolidé Scott Hardwood (alias Ken Park) sur cette cassette. Mutate Repeat Infinity, dont la sortie a eu lieu en juin dernier chez Banko Gotiti, pose du contenu lyrique complexe sur des rythmes décalés et énergiques. Il s'agit d'un album pop délicat qui te laisse deviner une intrigue plus grande avant de t'y emmener. Le nouveau protagoniste, c'est toi.
Scott Hardware – He Began Again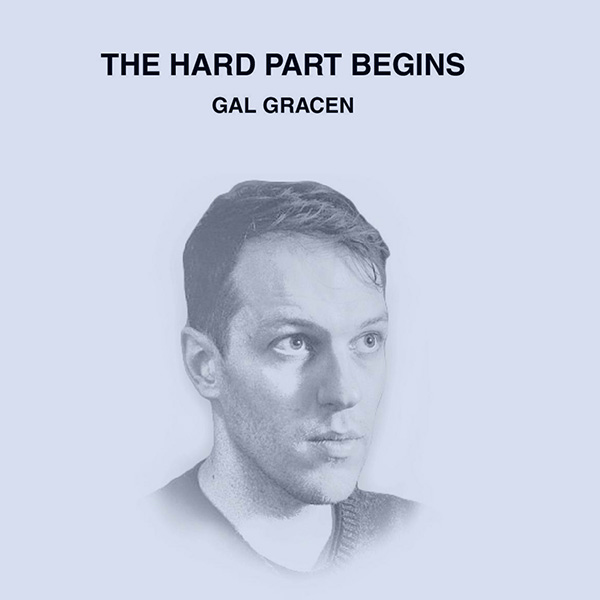 Gal Gracen
The Hard Part Begins
DISNY records
Vancouver, BC
Gal Gracen – Sincerely Baby Dumpling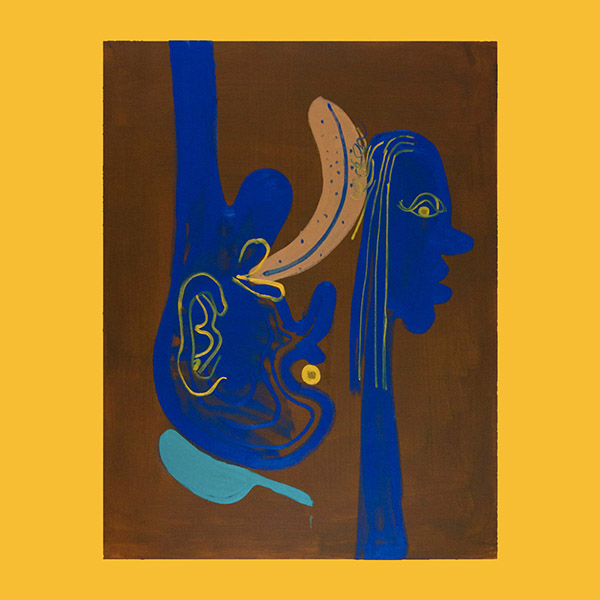 Aleem Khan
U R B A N A C H A M P A I G N
Calgary, AB
From the sparkling, small city of Joel Thibert:
There are so many options. P E O R I A F A N T A? A K R O N P E R R I E R? Aleem Khan has already decided: U R B A N A C H A M P A I G N. The bottle that's been kept hidden in the back of the fridge. Playful, self-assured, and inviting, it's the sort that can make you feel warm while still being plenty cool. When the final sip, that free-as-can-be closer, holds its 9.5 minute reign, there is only one sparkling beverage, one mid-sized, mid-western locale.
De la ville petite et pétillante de Joel Thibert:
(Traduit par Alison McReynolds )
Il y a tellement d'options. P E O R I A F A N T A? A K R O N P E R R I E R? Aleem Khan a déjà décidé: U R B A N A C H A M P A I G N. La bouteille cachée dans l'arrière du frigo. Espiègle, confiante et invitante, c'est le genre qui peut te rendre chaud tout en étant froid. Quand la dernière petite gorgée, un fond libre comme l'air, prend son règne de 9,5 minutes, il ne reste qu'une boisson pétillante, un endroit au midwest de taille moyenne.
Aleem Khan – U R B A N A C H A M P A I G N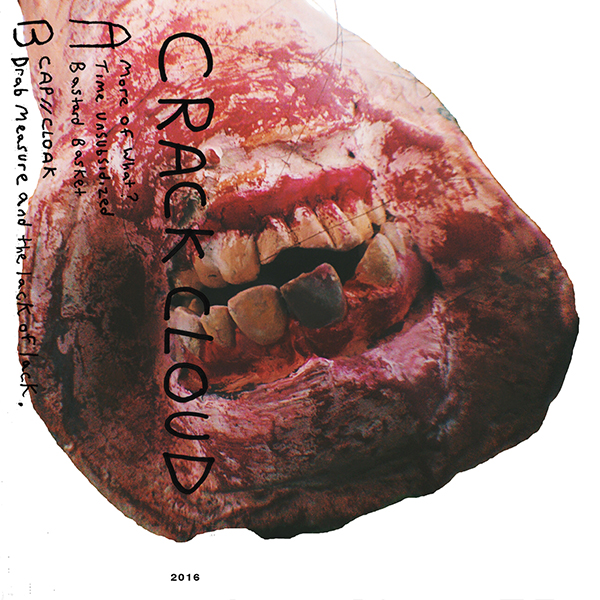 Crack Cloud
Crack Cloud
(Self-Released)
Calgary, AB
From the elixirs of Hailey Celesse McCarthy:
Suspending thick, substantial bass in acidic solutions of jagged, angular guitar strokes and stabilizing percussive rhythms, Crack Cloud achieves an emulsive substance, like mayonnaise, on their self-titled EP. Radiating, the scattering of sonic droplets throughout Crack Cloud's EP gives it a Tyndall hue. The dispersive and continuous phases of the album coalesce on the boundary track Cap//Cloak, with its initial post-punk whip and its wind out drone, the preceding and following elements focus and reflect inward and out.
Des élixirs de Hailey Celesse McCarthy:
(Traduit par la mayonnaise sonique de Maya Keshav)
En suspendant la basse épaisse et solide dans les solutions acides de coups de guitare dentés et angulaires et de rythmes équilibrants de percussion, Crack Cloud atteignent une substance émulsionnable, comme la mayonnaise, avec leur EP éponyme. Rayonnant, les gouttelettes soniques éparpillées à travers l'EP de Crack Cloud lui donnent une couleur Tyndall. Les phases dispersives et continues de l'album se fondent dans le morceau hybride Cap//Cloak, avec son fouettement initial de post-punk et le drone de sa fin, les éléments précédents et suivants se focalisent et réfléchissent vers l'intérieur et l'extérieur.
Crack Cloud – Time Unsubsidized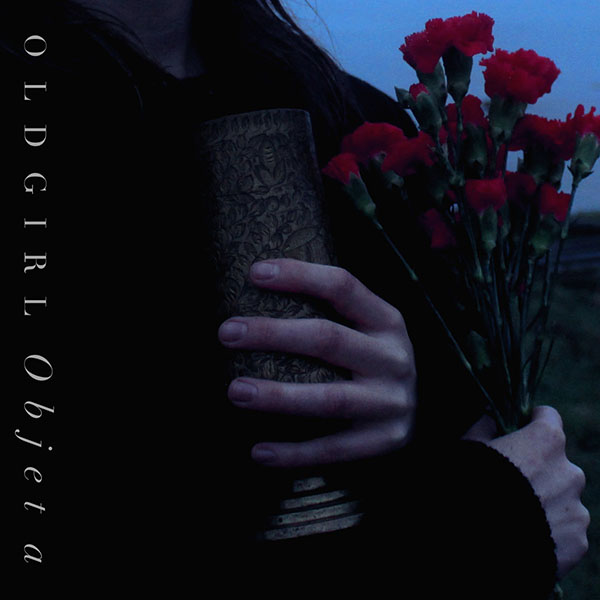 Old Girl
Objet a
(Gary Cassettes)
Victoria, BC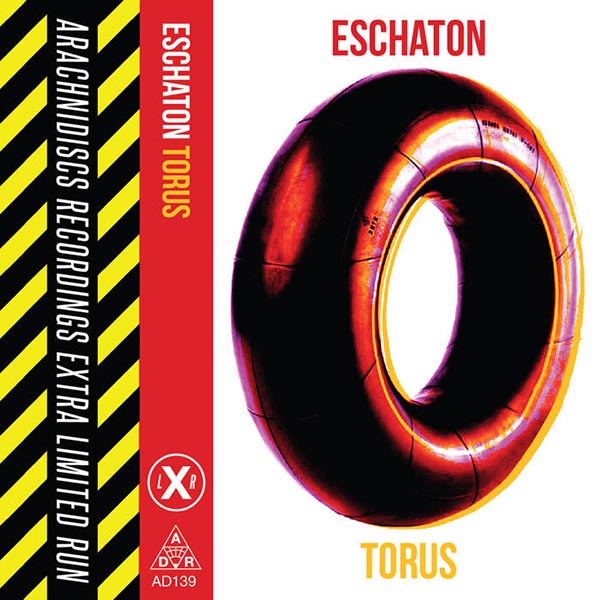 Eschaton
Torus
Hamilton, ON
From the Coffee Sweats of Bobby Andrews:
The hypnotic nature of dreaming, softly re-etched within Eschaton's album Torus, calls for a careful ear from the listener. Through provocative distortion and trill tones, this album takes the consciousness on an extended lucid dream, birthed through musical improvisation. An experience of expertly-crafted beats created by architects of both ear and the mind. E, emotional chaos ensues as the senses meet in an eruptive ballet. Restless tunes of intense dissonance are quickly followed by immense solace as the album's narrative shakes the eardrum.
De la sueur de café de Bobby Andrews:
(Traduit par les trilles douces de Maya Keshav)
La nature hypnotique du rêve, doucement regravée dans l'album Torus d'Eschaton, demande une oreille méticuleuse de l'auditeur. Grâce à la distorsion provocatrice et aux tons de trille, cet album prend amène la conscience dans un rêve lucide prolongé, auquel l'improvisation musicale a donné naissance. Une expérience de rythmes fabriqués de mains expertes qui est créée par les architectes de l'oreille et de l'esprit. Le chaos émouvant s'ensuit au fur et à mesure que les sens se retrouvent dans un ballet éruptif. Le réconfort immense suit rapidement les mélodies agitées de la dissonance intense alors que le récit de l'album agite le tympan.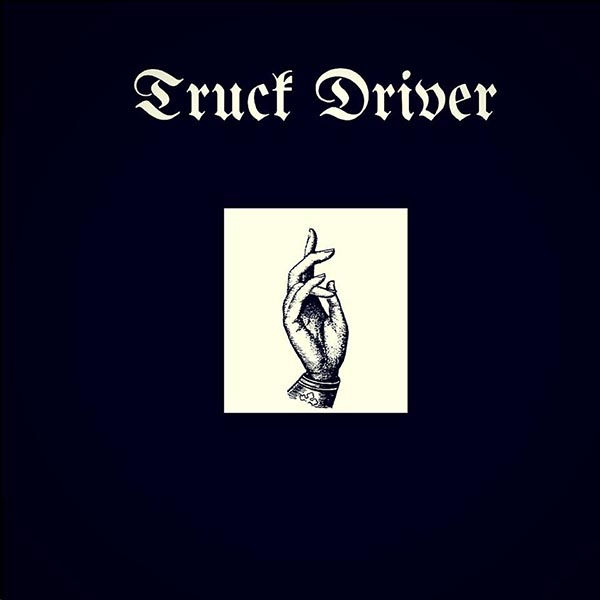 Truck Driver
Truck Driver
Montréal, QC // Kitchener, ON
From the peripatetic mind of Jason Rule:
Another night of endless exams, revising, staring at the wall, drowning your sorrows. Locked out of the club yet again; a red velvet curtain has smothered your senses. Sitting on a bench at 3 AM near St. Joseph's Oratory with a pack of cigarettes, listening to your dad's old folk cassettes. Occasionally a quiet voice rises up through interference, low organ drones, and gentle guitar riffs; other times it mumbles about how being cool is really important, warped with severe granular synthesis pulsating around the mainframe, sharp attack, no decay, no sustain, no release. It's not your fault. C'est dans tes yeux.
De l'esprit péripatétique de Jason Rule:
(Traduit par l'âme urbaine de Maya Keshav)
Une autre soirée d'examens interminables, tu étudies, tu fixes le mur, tu noies ton chagrin. T'es encore enfermé à l'extérieur de la boîte de nuit; un rideau de velours rouge a étouffé tes sens. T'es assis sur un banc à 3 h du mat près de l'Oratoire Saint-Joseph avec un paquet de cigarettes, t'écoutes les vieilles cassettes folk de ton père. De temps en temps, une petite voix émerge de l'interférence, des drones d'orgues basses et des riffs doux de guitare; d'autres fois, elle marmonne qu'il est vraiment important d'être cool, tordue avec la forte synthèse granuleuse qui palpite autour de l'unité centrale, l'attaque soudaine, aucune chute, aucune décomposition, aucun soutien, aucun relâchement. C'est pas ta faute. It's in your eyes.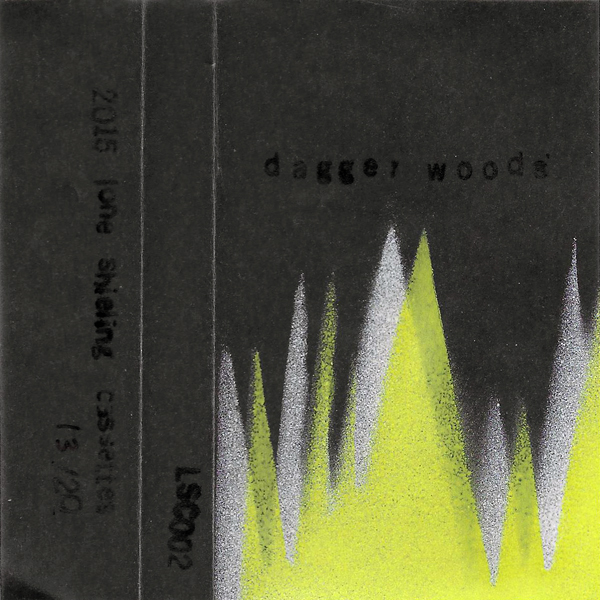 Dagger Woods
Dagger Woods EP
Sydney, NS
From the moss of Hailey Celesse McCarthy:
Pulsing with visceral cacaphonies and attentive soundscapes, Dagger Woods creates a cerebral pulse. Dagger Woods graft lo-fi and hi-fi components on spaced out, and the arrangement of their various sonic branches weave a healthy helix. Perilous at times, new teeth is a disquieting tangent. Though short, the EP is enduring.
De la mousse de Hailey Celesse McCarthy:
(Traduit par le pouls cérébral d' Odile Leclerc)
Palpitant de cacophonies viscérales et d'ambiances sonores attentives, Dagger Woods crée un pouls cérébral. Les composantes de basses et hautes définitions de Dagger Woods sur spaced-out et l'arrangement de leurs diverses branches soniques tissent un processus sain. Parfois périlleuse, new teeth est une tangente inquiétante. Bien que court, le EP est résistant.
---