Tag: British Columbia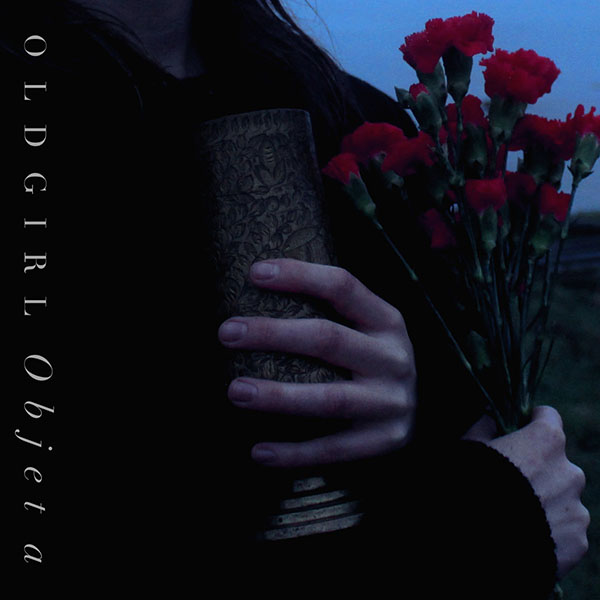 Old Girl
Objet a
(Gary Cassettes)
Victoria, BC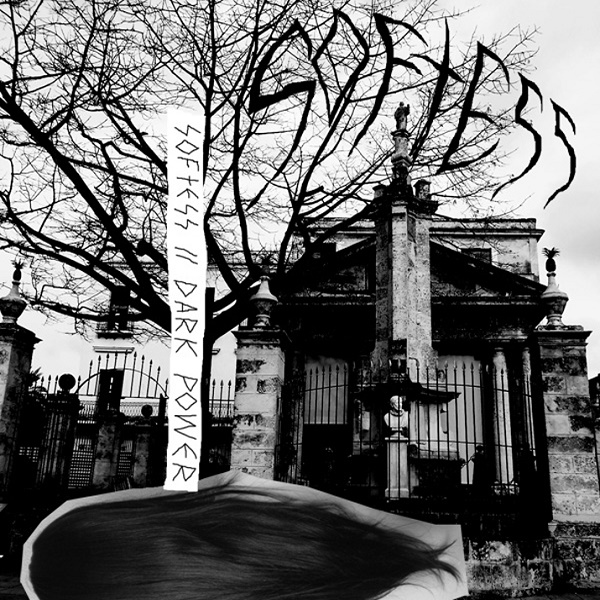 Softess
Dark Power
Vancouver, BC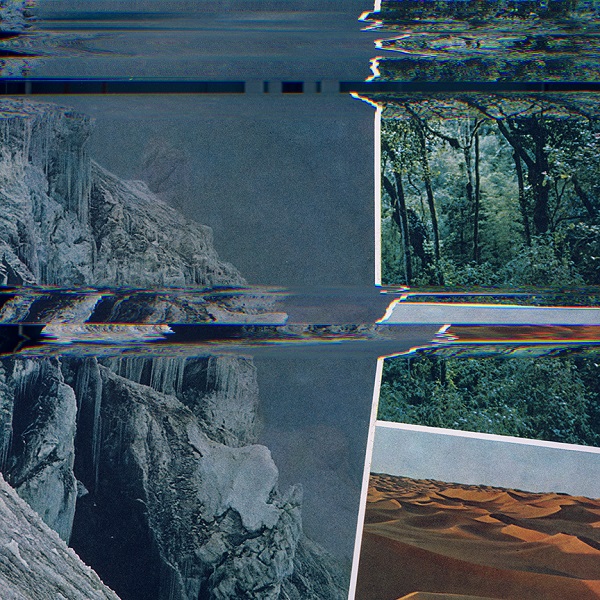 Sarah Davachi
Dominions
Vancouver, BC // Montreal, QC
From the deep chasms of Joshua Robinson:
Soft lulls nudge at the drone-ry of sinusoidal eupnea as electronic orchestration brings to light the staying power of a textured calm. The sonic palette is antiquated, but in being so is refined; the tools of bygone times exhumed to breathe once again, exhaling the fine tones of a mastered craft and the channeled voice of a resonant staticism. These compositions are as delicate as glass, as fragile as they are ethereal. Yet, they are elemental in their resonance; flowing structures and layered depths bridging chasms too deep to truly know.
Des abîmes profondes de Joshua Robinson:
(Traduit par la sérénité texturée de Maya Keshav)
Les tendres accalmies effleurent la drone-essence de la douceur sinusoïdale pendant que l'orchestration électronique met en lumière l'endurance d'une sérénité texturée. La palette des sons est vieillotte, mais en l'étant, elle est raffinée; on exhume les outils d'une époque revolue pour qu'ils respirent encore, en expirant les tons délicats d'un métier maîtrisé et d'une voix transmise, immuable. Ces compositions sont aussi délicates que le verre, aussi fragiles qu'éthérées. Mais, leur résonance est fondamentale; les structures fluides et les fonds superposés s'étendent sur les abîmes trop profondes pour vraiment les connaître.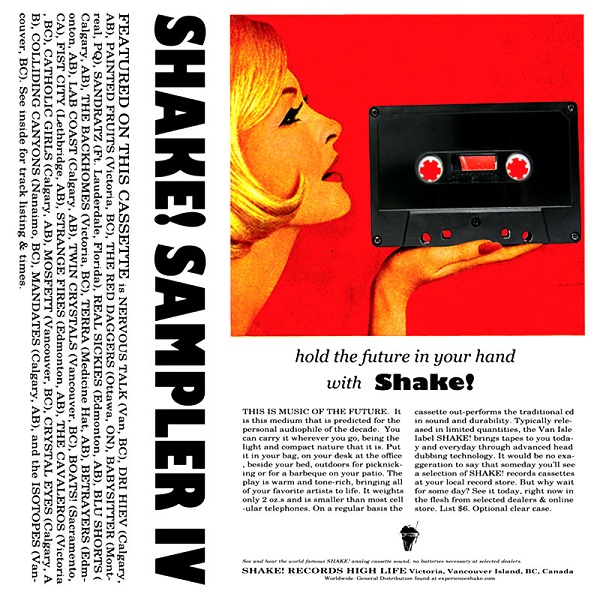 Various Artists
Shake! Sampler IV
Victoria, BC
From the curdling milk of Preacher Katie:
"Hold the future in your hand" while drinking a strawberry milkshake in your other hand that was made by a lady named Ronda from Dennys. No need to leave your lawn chair these days because Shake! Records delivers everything you need, contained into Shake!'s IV sampler cassette is 23 different bands of North America's best. So shake it, twist it, smoke it, squirt it and chug it to this sun-kissed mix tape. Make sure you remember to bring all the boys to the yard.
Du lait caillé de Preacher Katie:
(Traduit par la saveur magnifique de Maya Keshav)
« Tiens l'avenir dans ta main » pendant que de l'autre tu bois un milkshake à la fraise qui a été préparé par une dame qui s'appelle Ronda from Dennys. Pas besoin de quitter ta chaise longue ces temps-ci parce que Shake! Records fournit tout ce dont tu as besoin; la cassette IV de Shake! contient un échantillon de 23 des meilleurs groupes de l'Amérique du Nord. Alors, secoue-le, tourne-le, fume-le, injecte-le et descends-le avec cette compilation bronzée. Assure-toi de ne pas oublier d'amener tous les garçons dans la cour.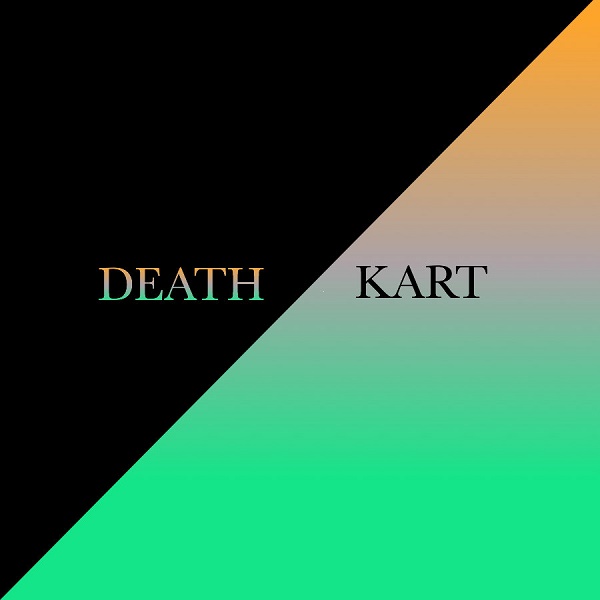 DEATH KART
DEATH KART
Victoria, BC
From the beach bum vigor of Joshua Robinson:
Super poppers from BC's Isle of Slack mix the fuzz with psych proclivities to make a sound brimming with the vigor of beach bummers and the steady flow of lo-fidelities. Down-tempo slackers spill their guts with the richness required to spin lysergic daydreams into hazy somnambulisms, replete with the rich overture of waking to repeat the cycle.
Par la vigueur de flâneurs de plage de Joshua Robinson:
(Par les rêveries lysergiques d' Émily Traichel)
Super poppers venu de l'île du Slack en Colombie-Britannique mixent les tendances fuzz et psych pour produire un son qui déborde de la vigueur de flâneurs de plage et du flux constant de basse-fidélités. Les slackers down-tempo vident leur sac avec la richesse requise pour faire tourner des rêveries lysergiques en somnambulismes vaporeux, remplis de la riche ouverture du réveil pour répéter le cycle.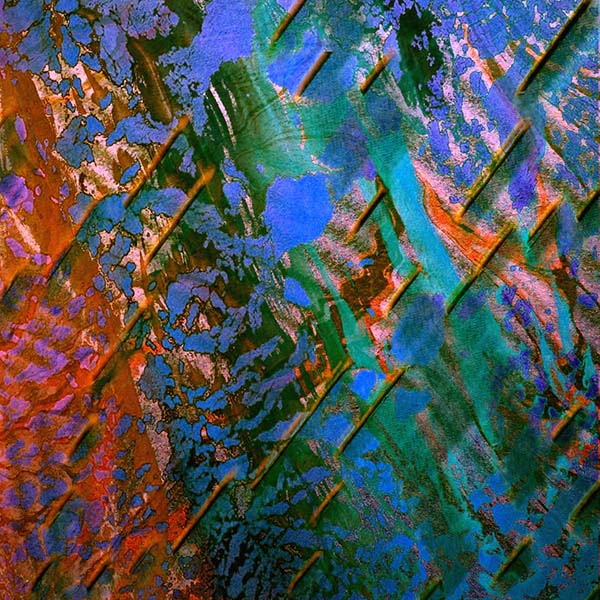 Sarah Davachi
Qualities of Bodies Permanent
Vancouver, BC
From the lobbed irises of Joshua Robinson:
This vibration. Brains, fevered. Resonance, numbing and spritely. We caper to a feel, rather than to a sound, while the surge is coloured in the tapestries of a dronery far too anomalous to recognize as being ours. Gyrating lungs; pyres in the sky, and the light in your eyes. When beauty both in sight and sound mixes, to turn away is be stunted. We see with our ears. Finger paintings coloured by sound, and heard as pigment. How fortunate we are to change one for the other: ears as eyes; lobbed irises. Everything at once; these dreams, they are.
Des iris à lobes de Joshua Robinson:
(Traduit par Julie Mayer)
Cette vibration. Des cerveaux, enfiévrés. Une résonance pleine d'esprit qui engourdit. Nous gambadons sous l'effet d'une sensation, plutôt que d'un son, tandis qu'une vague est colorée dans les tapisseries d'une dronerie bien trop anomale pour la reconnaître comme étant la nôtre. Des poumons tournoyants, des bûchers dans le ciel et la lumière dans tes yeux. Quand la beauté de la vision et celle du son s'entremêlent, s'en détourner revient à être attardé. Nous voyons avec nos oreilles. Les peintures à doigts colorées par le bruit se font entendre à titre de pigment. Quelle chance nous avons de pouvoir changer un sens par un autre : les oreilles en guise d'yeux, des iris à lobes. Tout en même temps; ces rêves le sont.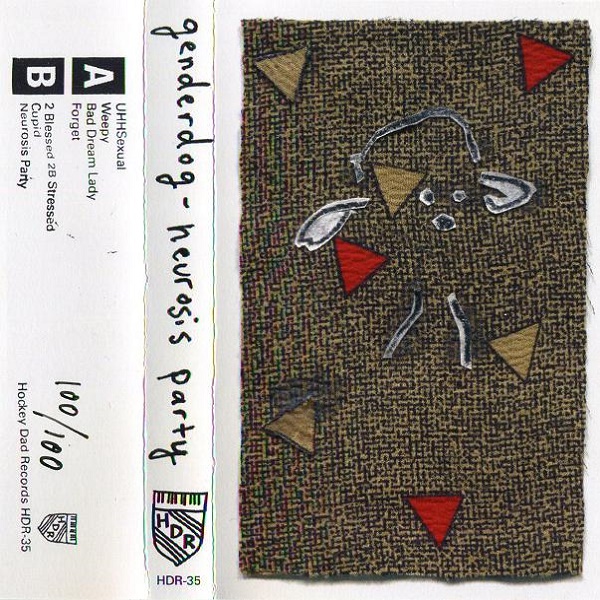 Genderdog
Neurosis Party
Vancouver, BC
From the permanent delirium of Trevor Angst:
Genderdog's waggish debut under Hockey Dad Records is an introvert's anthem for the neurotic masses. Worry-warted in nature but contemplative of self-doubt, Neurosis Party is a social train wreck's weeping cry out for help. With a mirthful insanity exacerbated by a failure to cope with life's stresses; it closes with abrupt, comical, apathetic chatter between split personalities. Transpiring into a neurosis party is beyond the breaking point. It's surpassing the despondent, unfocused gaze of the thousand yard stare; and insidiously emerges into a permanent delirium of full blown hallucination.
Du délire permanent de Trevor Angst:
(snorty rant is a bell)
Les débuts facétieux de Genderdog avec « Hockey Dad Records» sont l'hymne d'un introvertie pour les masses névrosées. De sa nature inquiète, mais contemplative dans son 'incertitude, * Neurosis Party* est le cri à l'aide désespéré d'une catastrophe sociale. Le groupe possède une folie insouciante qui est exacerbée par l'échec d'affronter les stress de la vie. La cassette se termine avec un bavardage brusque, comique et apathique entre des doubles personnalités. Se concoctant en une fête de névrosés et allant bien au-delà du point de rupture. Elle dépasse un regard flou et découragé de mille mètres et sort insidieusement dans un délire d'hallucinogène permanent.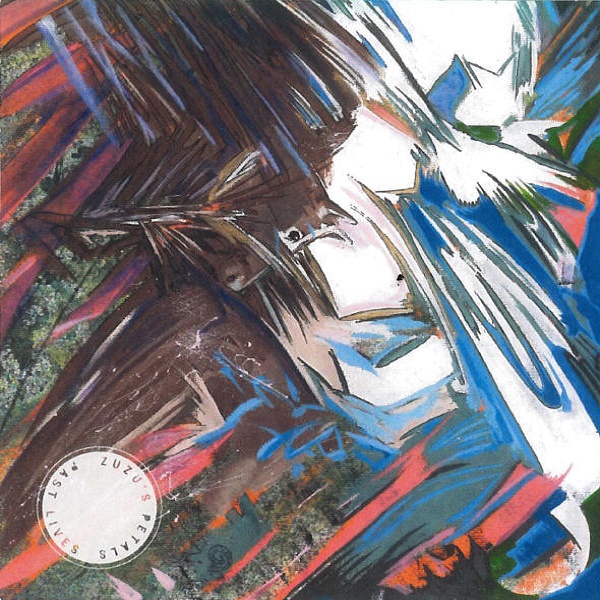 Zuzu's Petals
Past Lives
(Self-Released)
Duncan, BC
From the fey magic of Claire Marie Guimond:
A fast stream runs through two forest stands. This shore is all yellows and greens and tumbling helicopter seeds. The other side, white birch. My older sister told me streams can mark borders between our world and another. I didn't want anyone to follow me when I crossed, so I'd been waiting for the right afternoon to go see the fairies. Here, at last, I lie down on the moss bed. I give in to the daydreams. I wake up to a different light and the rushing sound of footsteps… Everything is real, for a moment.
De la magie féérique de Claire Marie Guimond:
(Traduit par l'hémisphère gauche de Diane Beaupré)
Un ruisseau coule rapidement à travers deux peuplements forestiers. D'un côté, diverses nuances de jaunes et de verts et des hélicoptères tournoyants colorent la rive. De l'autre, du bouleau blanc. Ma grande sœur m'a dit que les ruisseaux sont parfois les frontières entre notre monde et un autre. Je ne voulais pas que quelqu'un me suive quand j'allais traverser, j'ai donc attendu le bon après-midi pour aller voir les fées. Enfin rendue, je m'allonge dans un lit de mousse. Je m'abandonne à la rêverie. À mon réveil, la lumière a changé et j'entends des pas… Tout est réel, pour un instant.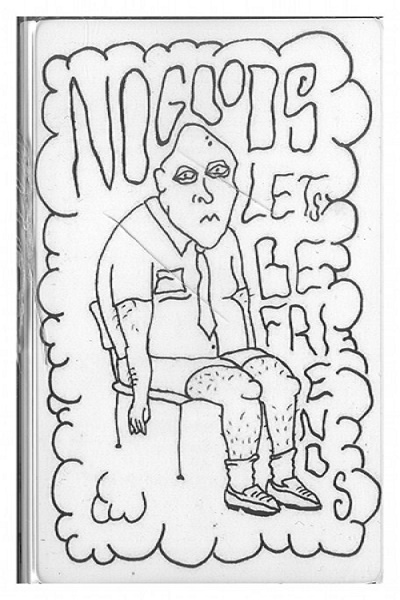 NoGoods
Let's Be Friends
Victoria, BC
From the phosphorescence of Noah Sherman:
NoGoods presents the type of psychedelic, high-intensity punk that can be enjoyed by your lonesome, or while you dance it out with dozens of tightly packed bodies in the sweaty confines of a garage somewhere – the latter being preferable. Try to not move your body when your hear the melodious, addicting guitar riffs, the pounding drums, and the familiar energy of the voice. If that sounds like a challenge, it's because it is.
De la phosphorescence de Noah Sherman:
(Traduit par le cerveau à moitié bon d' Alexis Maurice)
NoGoods présente un type de punk psychédélique à haute intensité pouvant être apprécié en solitaire, mais préférablement en dansant avec des douzaines d'autres humains coincés et suintants dans un garage quelque part. Essaie de ne pas te mettre à bouger sur ces riffs aux mélodies addictives, le tapage de la batterie et l'énergie familière du chanteur. Ça ressemble à un défi? C'en est un.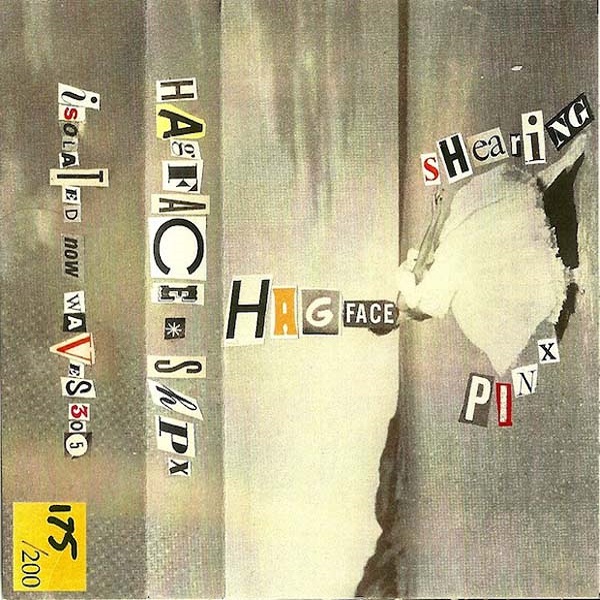 Hag Face/ Shearing Pinx
Split
Calgary, AB/Vancouver, BC
From the holy drywall of Josh Rohs:
Vancouver's sultans of cacophony meet Calgary's noise-conjuring witch punx for a feral, ferrous oxide-bound dichotomy made in house show hell. Wyrd friends, both old and new materialize at 3 a.m., plug in and melt face. You're left with nothing but a couple holes in yer drywall, a disfigured tympanic membrane, and a cognitive shift into warp drive. Grip now, and live out your remaining days in shredded bliss.
De la cloison sèche bénie de Josh Rohs:
(Traduit par Jessica Grenier)
Les sultans de la cacophonie de Vancouver se joignent aux sorcières punx de Calgary le temps d'une dichotomie sauvage gravée en oxyde de fer lors d'un spectacle maison infernal. Chers amis Wyrd, nouveaux et anciens, quand sonnent [trois heures du matin], branchez-vous puis sentez votre visage fondre. Vous en sortirez avec des trous dans la cloison sèche, une membrane tympanique mutilée et un changement cognitif à une vitesse supraluminique. Mettez la main dessus et vivez heureux à jamais, dans les liens sacrés du déchiquetage.
---